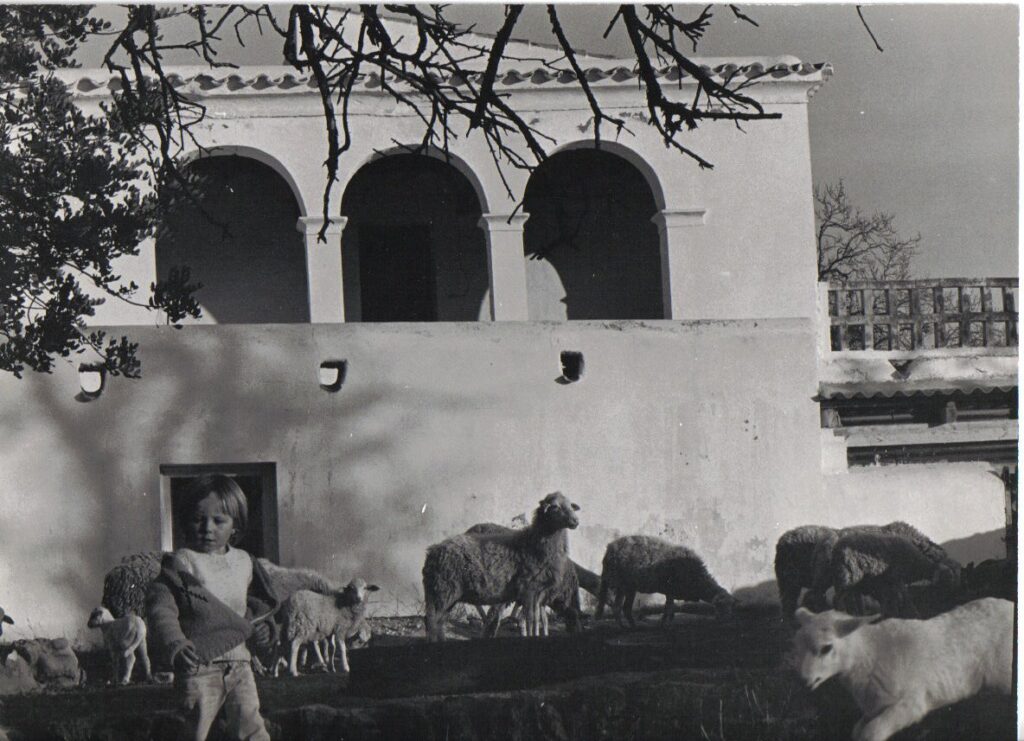 Growing up in Ibiza is an idyllic way to spend one's childhood. Weekends on the beach, exploring rock pools, caves and pirate towers and evenings spent frolicking in the countryside as the sunset casts a rainbow of colours across the sky – it's nothing short of a fairytale. But even on this paradise island, every childhood must contend with the spectre of school. Luckily for the families of Ibiza, school on the island is definitely part of the fantasy.
During their school years, Villa Contact directors Clea and Tom Gray, were enrolled at Ibiza's only English language school, Morna Valley School. Back then lessons took place in an old rustic farmhouse, teachers were called by their first names and the staff room was open to both faculty and students. Classes were often held outdoors, under trees and in the campo.
The school was founded by Mary Blakstad – mother of renowned Ibiza architect Rolf Blakstad – as a way to educate her own five children and those of her expatriate friends. It wasn't long before Mary was running a proper school. When Mary retired the school was taken over by John and Helen Tunks, both dedicated educationalists and esteemed members of the local community. Nowadays the school is run by a board of trustees with backgrounds in both education and business.
The atmosphere at Morna Valley School was relaxed, joyful and very symbolic of the times. Both Clea and Tom have vibrant memories of their time there, filled with creativity and friendship. Clea recalls a teacher named Don, who would come in with guitar in hand and strum all the classics of the 60s and 70s for hour while the kids sang along. The twins still remember most of the words to the songs today.
As the years rolled on the needs of local families changed and the school moved to bigger, purpose-built premises near Santa Gertrudis. Enrolments grew as more and more foreigners moved to Ibiza and locals also wanted their children to learn English with native speakers. The institution became an international school offering the UK National Curriculum to students from the ages of three to 18 years of age.
Morna International College (MIC) is undergoing another transformation to keep up with the needs of its students. More classrooms are currently being built along with specialist science labs, a library and an extension of the sports facilities. Graduating students have continued their education all over the world at universities in the UK, Barcelona, Madrid, Netherlands, the USA and Switzerland.
The school boasts over 20 different nationalities amongst its population and that original ethos of inclusion still permeates today. There is a feeling of dynamism and excitement as MIC continues to expand. The variety of languages and cultures that make up the community supplies a truly international experience creating a tolerant and broadminded environment. Not unlike the island itself.
---