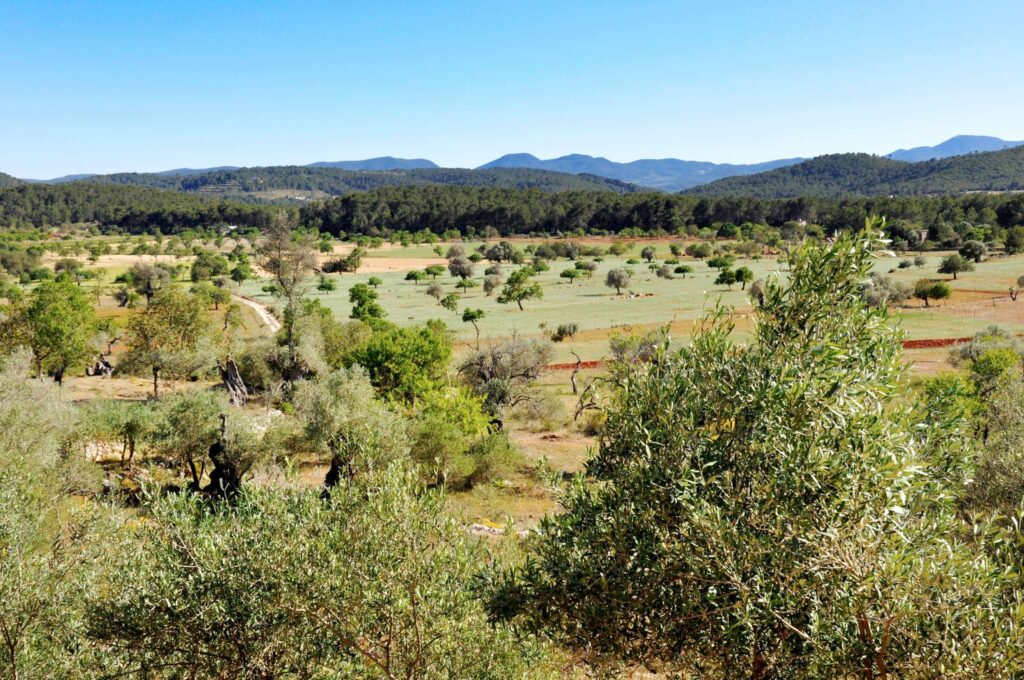 Without breaking into song there are more than just a few favourite things about Ibiza in winter. Luckily, snowflakes that stay on one's nose and eyelashes are not one of them! While the rest of Europe is shivering under blankets of sleet, ice and snow, here in Ibiza things are still bright and sunny, only ever requiring the odd scarf or a pair of woolly socks. It's an island wide secret that we are keeping from the rest of the world. Shhh! Ibiza in winter is glorious! Here's out top ten things to love about Ibiza in winter – you're welcome!
1. Long walks under crisp bright blue skies. Either on the beach or in the forest, winter is one of the best times of year to commune with the natural beauty of Ibiza.
2. Peace and quiet. Now that all the hoards have gone home there is a serenity that descends across the island even in the most popular places.
3. No traffic! You seriously can get anywhere in 20 minutes.
4. Having the island all to yourself. Seriously, there is nothing more beautiful than an early morning walk along Salinas or even Play d'en Bossa. Deserted and stunning.
5. No reservations. Ah, finally, you can just walk into your favourite restaurant without having to book a week in advance.
6. Time. The summer is full of action whether you are working or on holiday. There are so many friends and family, parties and gatherings to attend. It's all great fun but gosh it's nice to have a bit of time on your hands once winter rolls around.
7. Traditional winter food. Hearty estofados, tasty arroz de matanzas, churros con chocolate, lentil stews with chorizo – all the gastronomic delights best served in winter.
8. Fiestas. The winter is often the time of year where the villages will hold their annual fiestas. They almost exclusively revolve around food, wine and dancing. Is there anything else to life?
9. San Mateo Wine Festival. Its wine, its a festival and that's that. Oh, and the wine is free.
10. Almond blossoms. No matter how long you've lived here the almond blossom walk from Santa Agnes under a full moon is nothing short of magnificent.
---