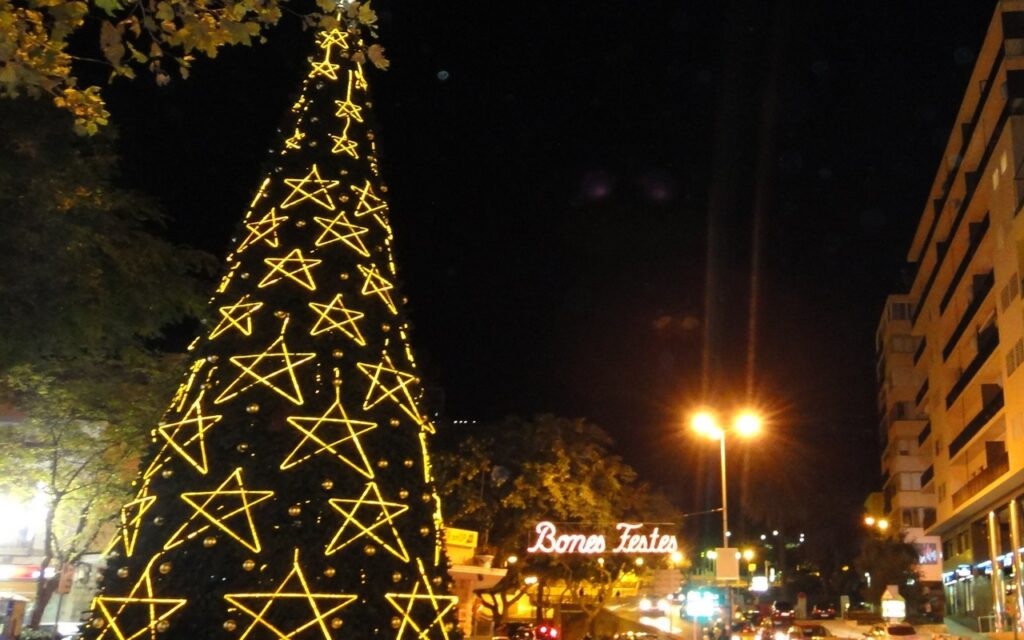 Just like the song says, you will indeed find chestnuts roasting on an open fire in Ibiza – you'll also find them in some delicious winter dishes. Christmas in Ibiza can definitely fulfil everyone's fantasy of a feliz navidad, without the bitter cold experienced by the rest of Europe.
Robbie, Tom and Clea have many fond memories of beautiful family Christmases in Ibiza, where the traditions make this time of year one of pure, childhood bliss: crisp winter afternoons under an intensely blue Ibiza sky collecting pinecones to decorate, creating the Spanish version of the nativity scene (Belén in Spanish) with moss, tree bark and homemade figurines and picking out presents from the various Christmas Markets and helping to prepare the amazing traditional 'Catalan' turkey stuffing, with brandy soaked prunes, toasted pine nuts and local pork salchichas (sausages).
Noche Buena (Christmas Eve) is usually spent with family, sharing a meal with hearty side dishes of laughter and song. The big day itself involves an enormous lunch and a long and lazy afternoon while Boxing Day, inevitably sunny, is spent on the beach, of course, with sandcastles, ice creams and games. When the clock strikes midnight everyone gets 12 grapes ready to be eaten with each gong of the clock, signifies the New Year. Children particularly look forward to January 6, when Spain's festive season celebrations culminate in the biggest event of them all, the arrival of the Three Kings.
Here in Ibiza, Melchior, Gaspar and Baltazar arrive by boat. The moment their silken robes graze the ground they start to throw handfuls of sweets down to the wide-eyed children lining the streets of every single town. Unlike other countries it's the Kings that deliver the Christmas gifts to the little ones and thus the next day is spent unwrapping boxes of delight.
The entire Christmas period is one of the loveliest series of celebrations on the island. The combination of local traditions with those of other cultures makes this time of year very special. Many expat families who purchase a second home here end up spending their Christmas holidays on the island – once you've experienced an Ibicenco style Christmas, it's hard to go back to anything else!
---