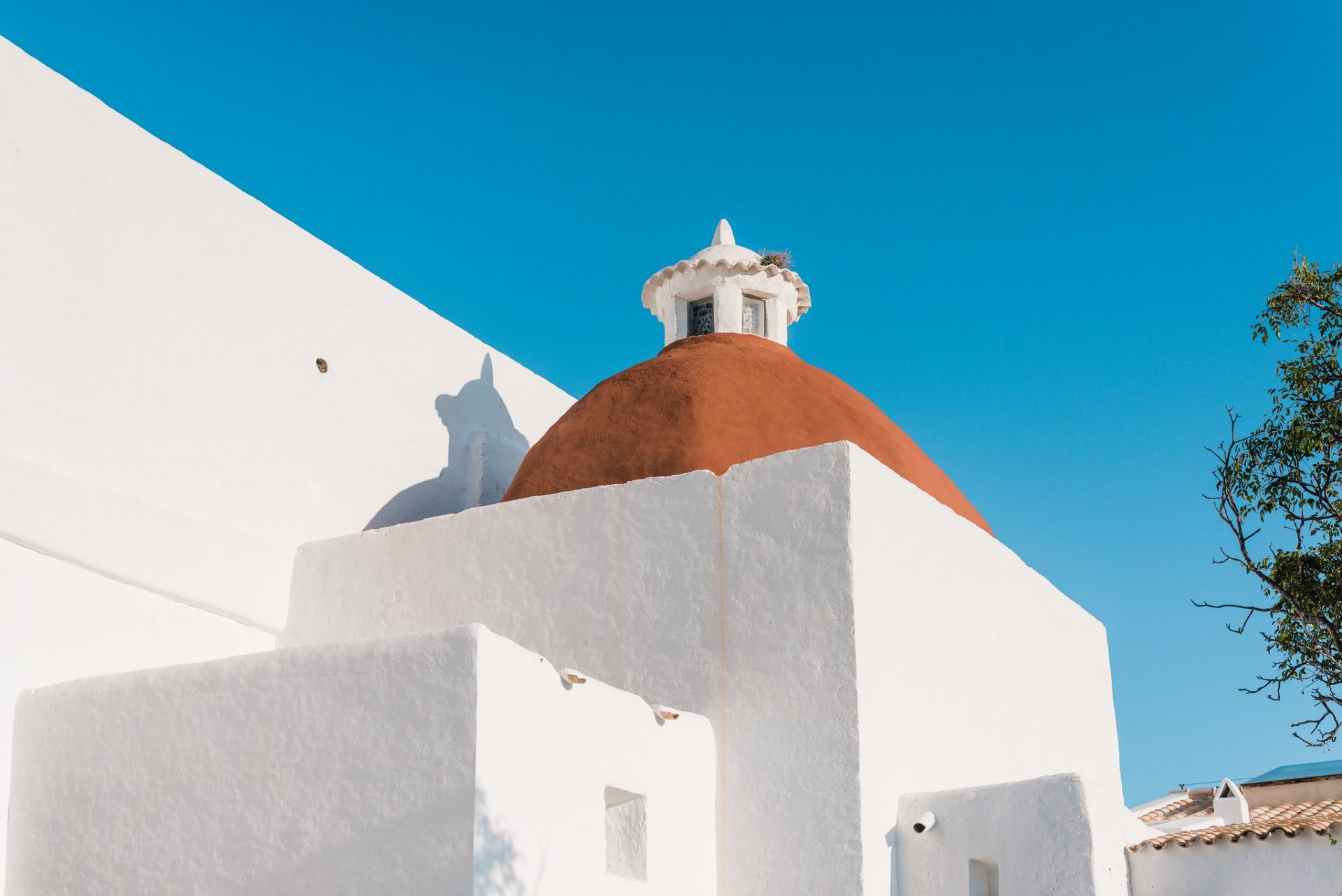 Home to the best coastal sun traps as well as lush farmlands and forest, Santa Eulalia del Río is the largest municipality in Ibiza. Within its boundaries sits the island's third-largest town – also called Santa Eulalia – in addition to the villages of Es Canar, Jesús, Puig d'en Valls, San Carlos and Santa Gertrudis. Some of the most coveted real estate is situated here, with locations such as Morna Valley, Can Furnet and Santa Gertrudis containing beautiful homes, villas and apartments. The residential vibe is rooted in family and stylistically covers all bases from traditional farmhouses to uber-luxe seaside penthouses. Let us tell you a little more about this special part of the island we call home…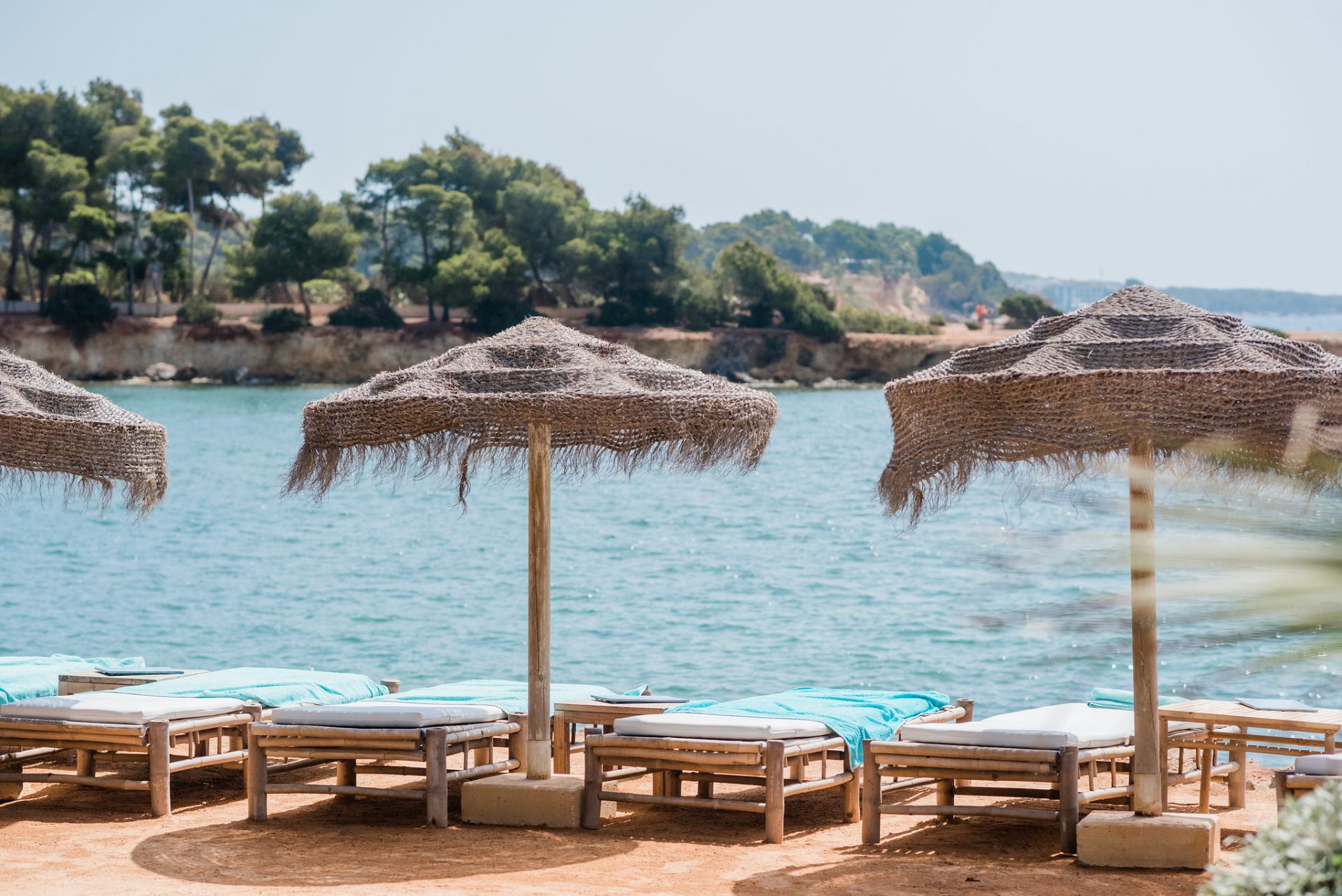 The town
Santa Eulalia is considered a working town in the sense that even in the depths of winter, it doesn't close down and local businesses don't go into hibernation. A hub for the whole province, this is where you'll find all major conveniences from banks, financial and government services to bakeries, cafés, restaurants, schools, nurseries, and boutiques. For families, there are three primary schools to choose plus as a plethora of kindergartens, the primary school in nearby San Carlos and the British international school Morna Valley located in Santa Gertrudis. The local council is very active and provides year-round events of all kinds from traditional peasant dances to street markets, festivals, live music, sporting events and art exhibitions.
Where to eat
Spoiled for choice, you can travel the culinary world in Santa Eulalia. Can Cosmi and Royalty, both on the high street, are stalwart traditional locales serving up local tapas, churros con chocolate and icy cold beer. Just behind them is what locals have dubbed 'Restaurant Street' – a pedestrianised road chock full of every cuisine from Indian, Chinese and Thai to Dutch, Spanish, Italian and French. For buttery croissants, handmade sourdough, and the best brownies on the island head to everyone's favourite French bakery Pan d'Or. Opposite the bakery is La Casa de Los Ibericos where you can sample some of the best cured meats from all over Spain and for the best coffee, there's nowhere better than Meke Café where organic brews are served with naughty treats.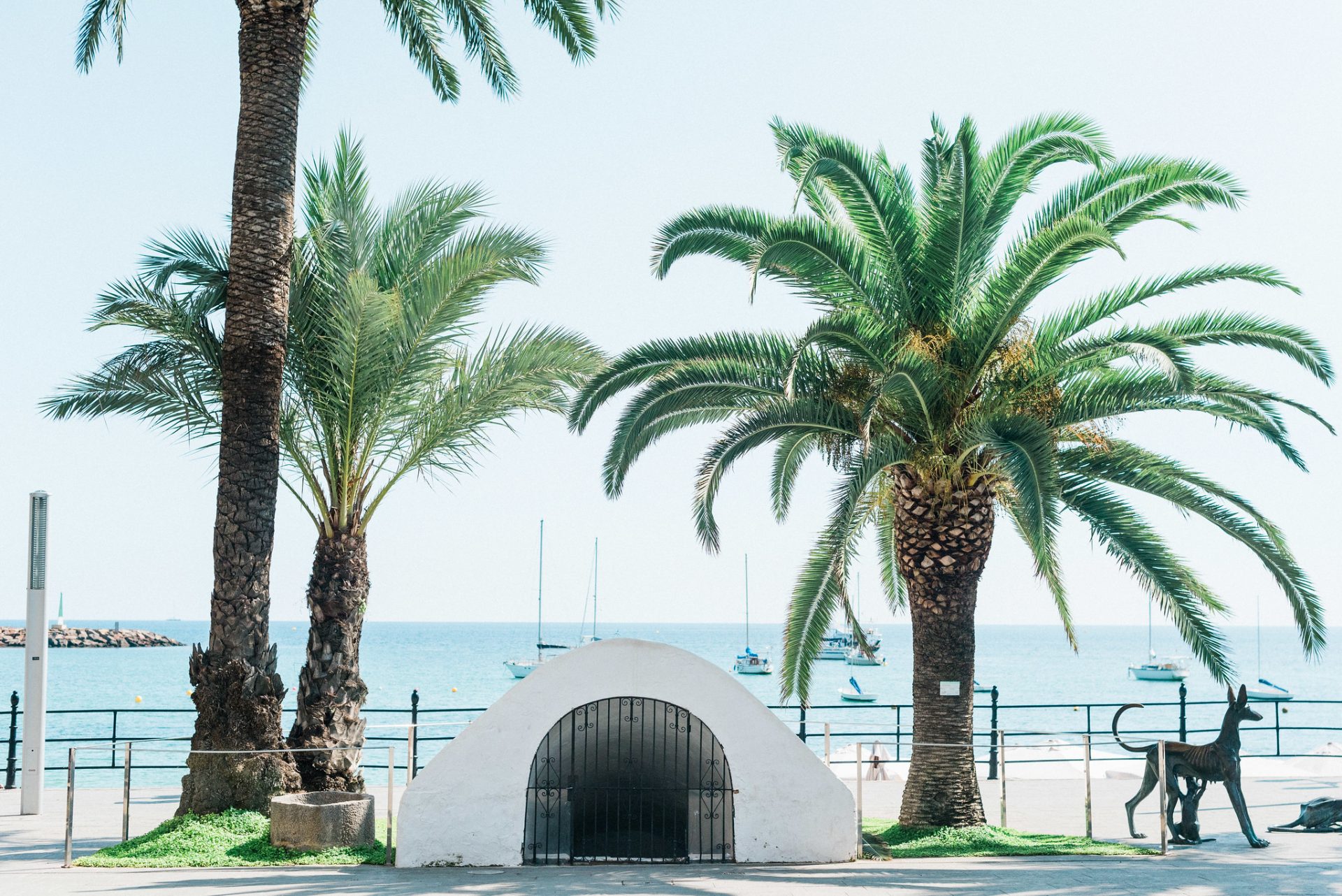 Closer to the seafront is the buzzing Project Social where the speciality is burgers, wings, ribs and craft beers. Along the promenade is a plethora of cafes catering to the tourist crowd and if you keep walking past the circular fountain, you'll come across Passion Café. At this island institution, wholesome, healthy and hearty dishes are matched with nutrient-rich smoothies and vegan desserts. On the way out of town is the bright and sparkly Taco Paco, where tacos are best washed down with the area's best margaritas. At the other end of town, on the shores of Niu Blau beach, you'll find the diminutive Soul Good. Here, cocktails are an art form and snacks are made in heaven – trust us! Double back along the coast via Babylon Beach for long lazy lunches under palm frond parasols. You could probably live the rest of your days in Santa Eulalia without getting bored of the foodie scene here.
Where to swim
Santa Eulalia beach sits in golden glory at the end of the pedestrian street running down towards the water from the 19th century Town Hall building. Great for families with kids, this beach has a lifeguard on duty and pedaloes for hire in summer. To the south is the very retro but also very beautiful Cala Llonga, with its wide beach, soft sand, daily summer market stalls and kiddie play park. To the north is Playa Niu Blau – one of the more rustic beaches on the island with natural shade from towering pine trees. Further along, the coast are Cala Martina and Cala Nova, where the wind often creates perfect conditions for kite surfing. Nearby Cala Lenya is another favourite for families with its wide shoreline, velvet sands, trusty lifeguard and laidback chiringuito.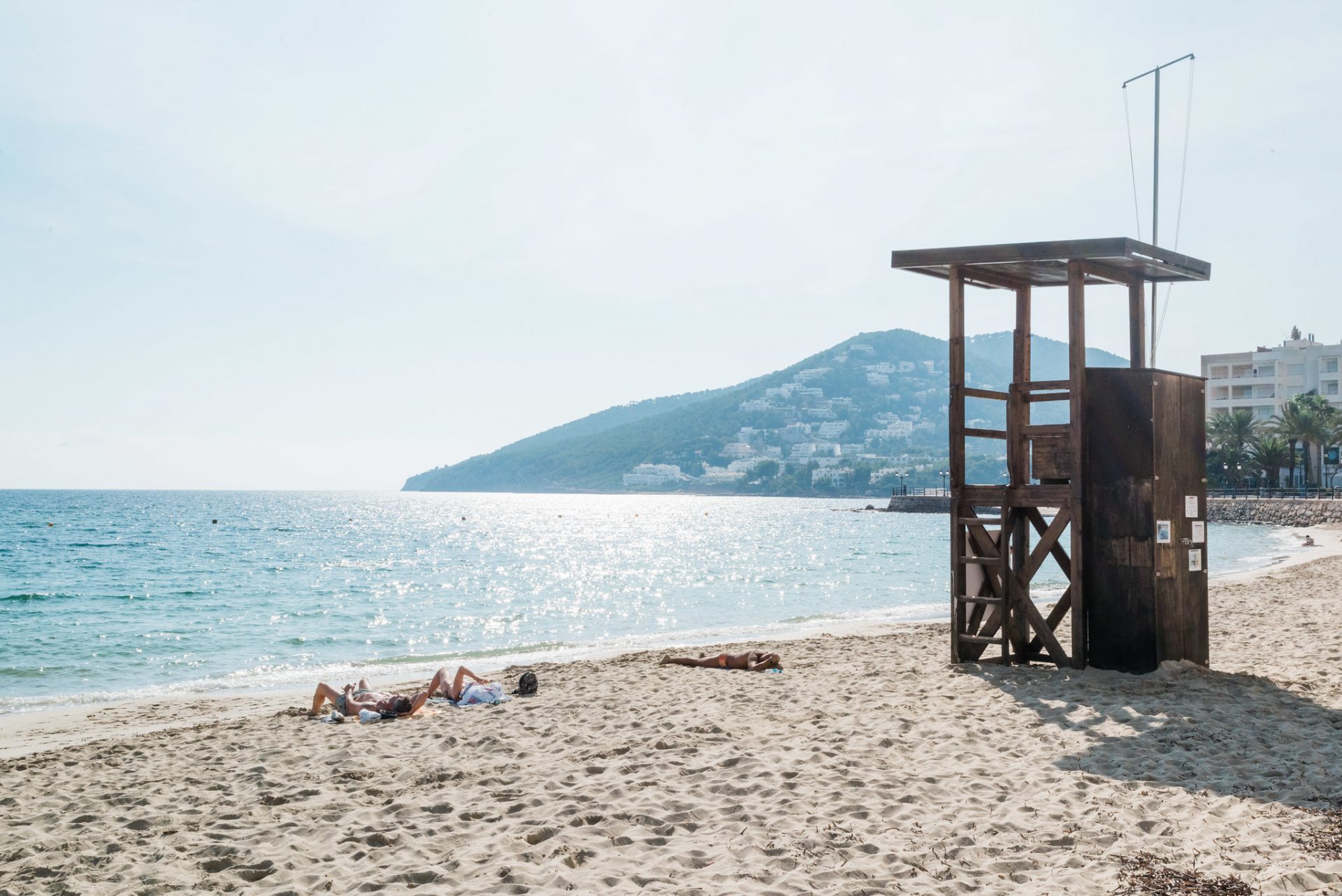 What to do
The Santa Eulalia church and cemetery provide a fascinating insight into the town's history and incredible views of the sea. It's well worth climbing the hill to sit under its vaulted ceilings. Nearby is the Can Ros Ethnographic Museum located in a 300-year-old farmhouse. It tells the story of the local community, their customs and beliefs while giving visitors the chance to see traditional Ibicencan architecture up close.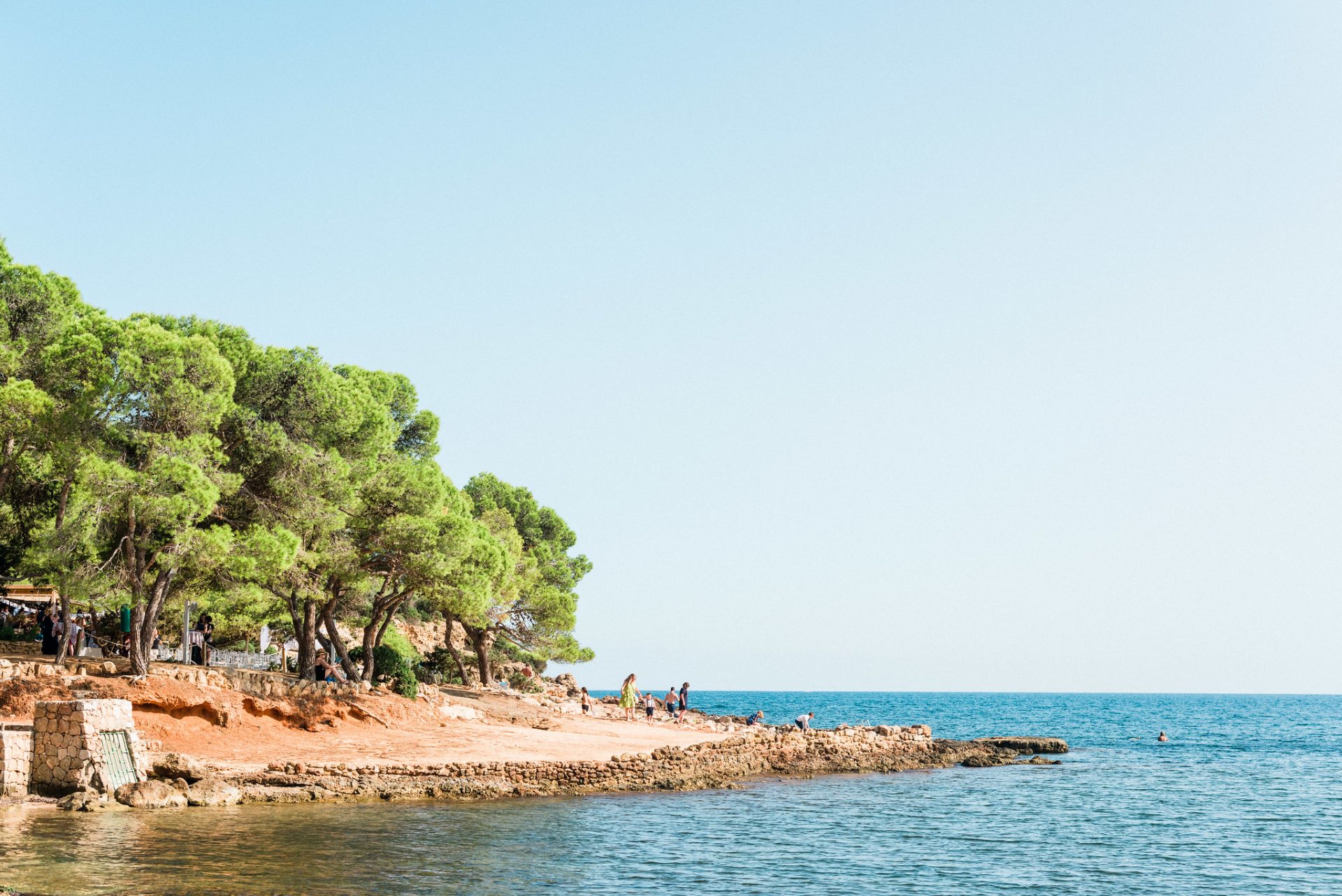 While the Santa Eulalia River no longer flows, it's still lovely to stroll along its paved shores towards the Roman bridge. Back in the day, local women did their laundry here and local myths and legends tell tales of the fameliars, sneaky local gnomes, who live under the bridge – challenge your kids to spot them. Near the bridge is the Can Planetes River Interpretation Centre which displays information and objects about the history and importance of the river including the ancient watermill that was restored in 2011.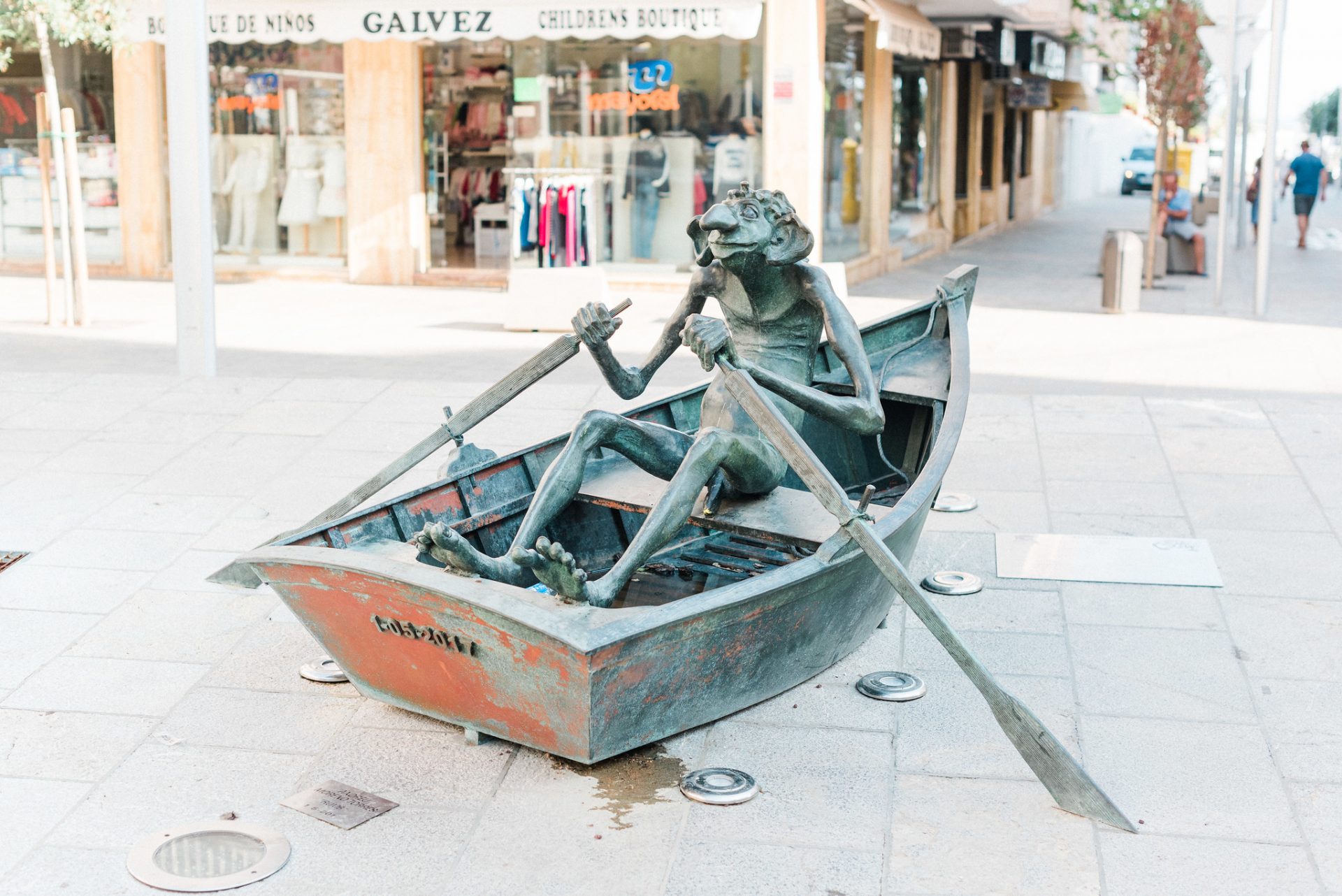 Near the post office is the Barrau gallery which houses part of the Laureà Barrau i Buñol collection. Born in Barcelona, Barrau fell in love with Ibiza and eventually moved here living in a house near the church. He delighted in painting the scenes and characters he came across while living in Santa Eulalia. And you can forget crammed multi-plex cinemas here – in Santa Eulalia, locals love to catch a film at Teatro España, established in 1929 by a trio of cinema loving neighbours. The building was restored to its former glory in 2007 and now shows the latest hits with original language films shown on Wednesdays. Stepping through the doors feels like stepping back in time.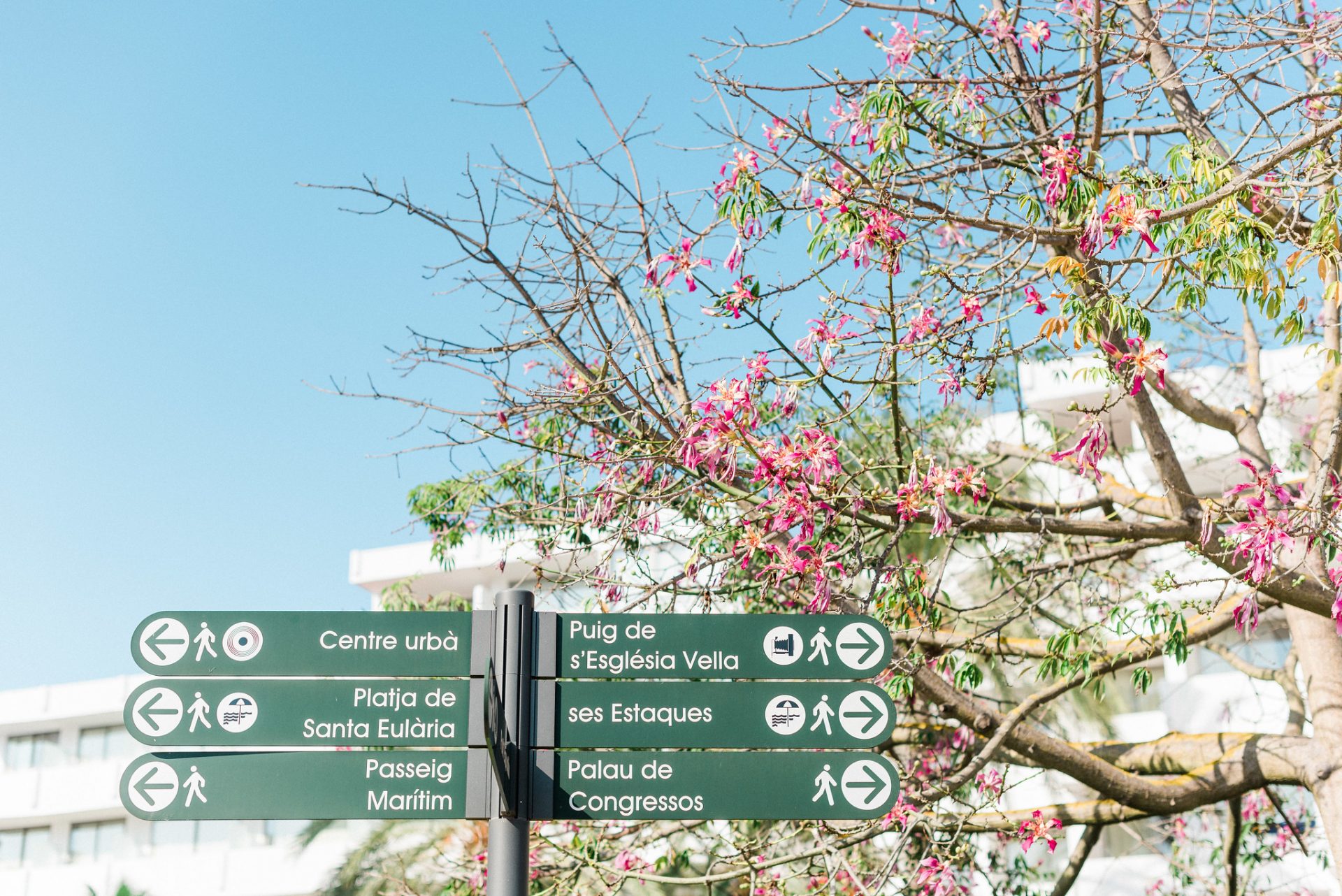 Why live here?
Santa Eulalia is a thriving, dynamic town perfect for families and retirees. With plenty going on to keep you occupied, there's also enough space to lead a quiet and gentle existence in the sunshine. A short drive takes you into beautiful countryside full of wildflowers, fruit trees and history and the airport is just 20 minutes away. You've got easy access to some of the best beaches and restaurants on the island plus schools and other services. In short, Santa Eulalia provides the perfect island lifestyle without forgoing convenience – and that's exactly why Villa Contact is based here!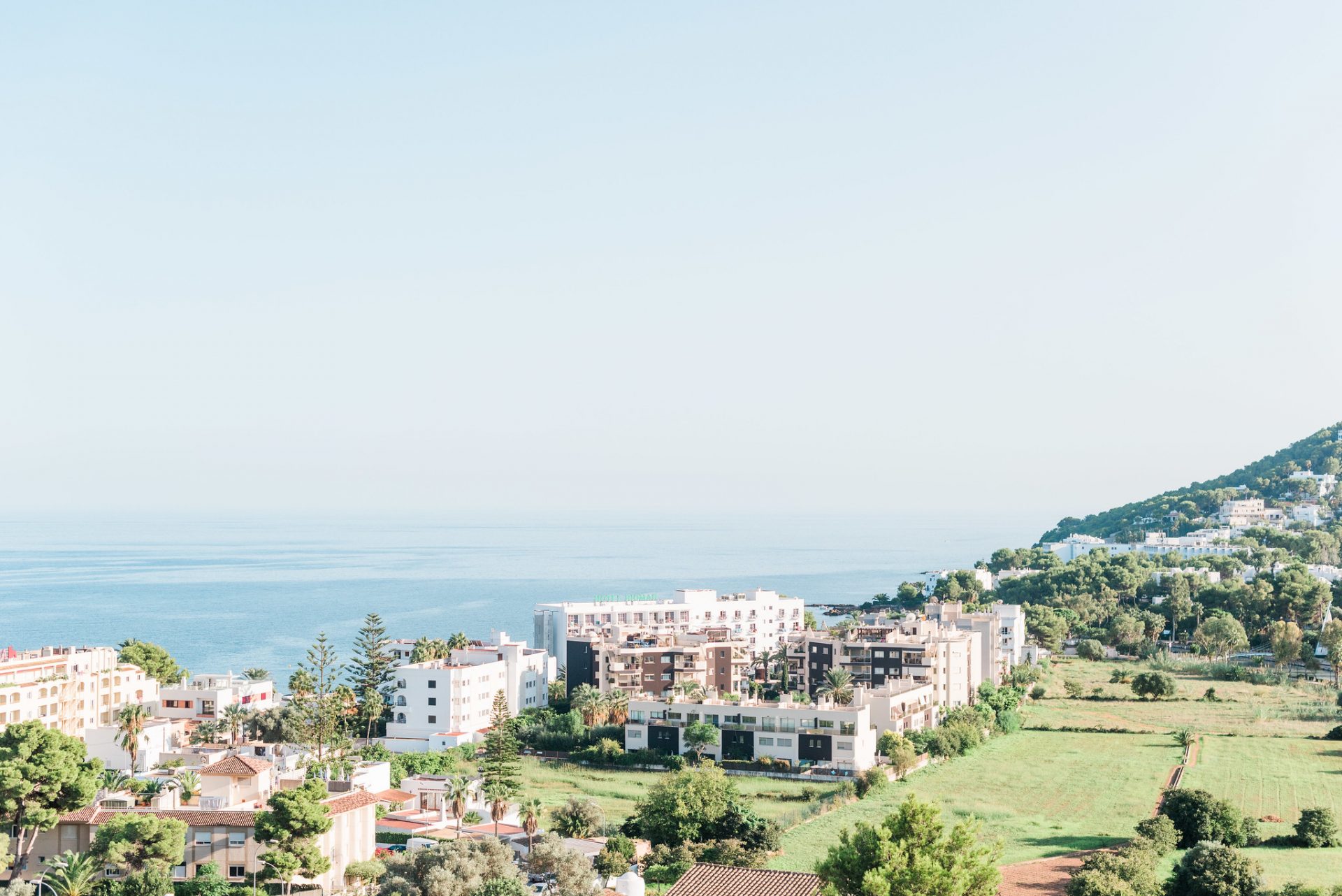 ---