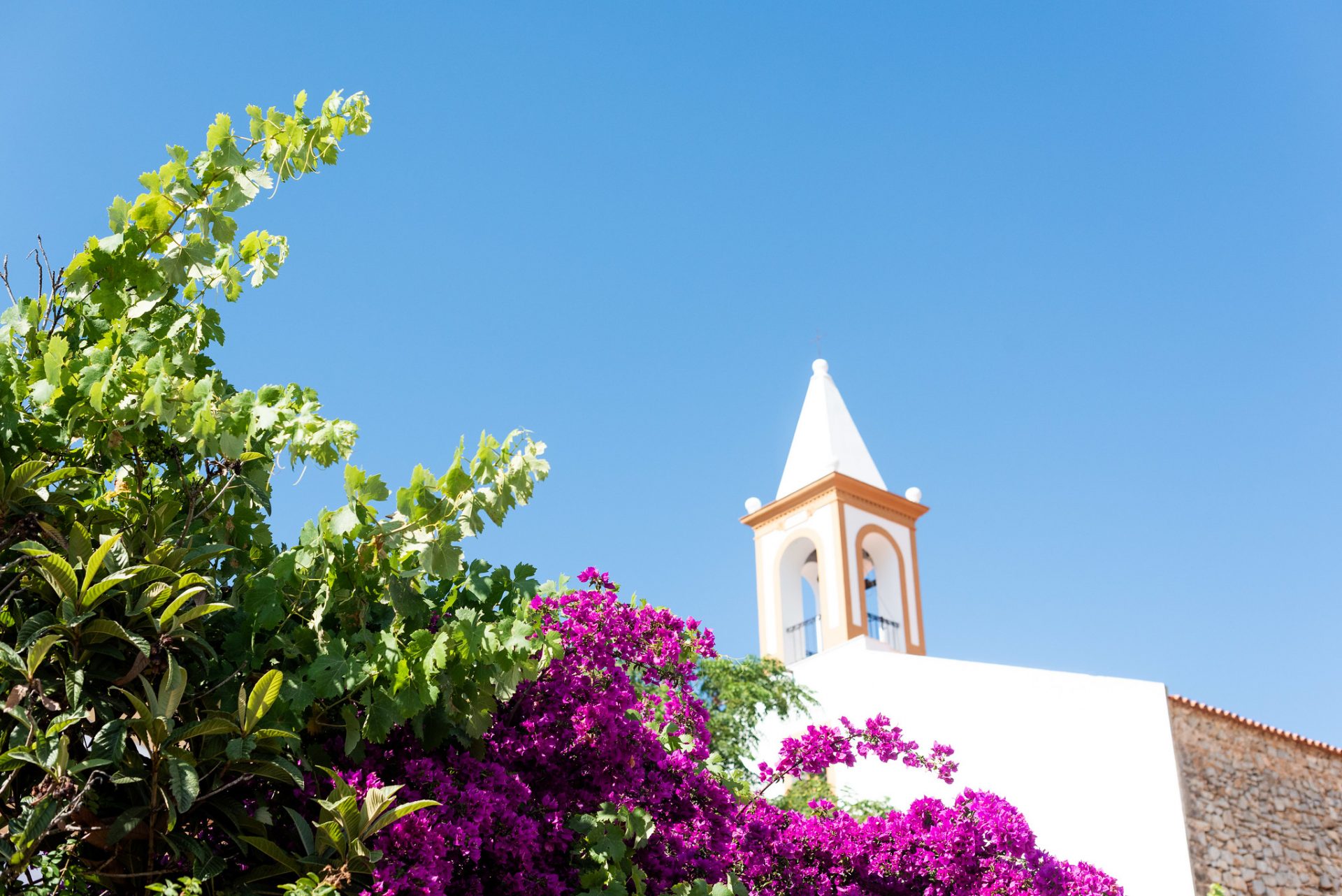 San Juan de Bautista is a municipality in Ibiza's north made up of four parishes: the eponymous San Juan followed by San Miguel, San Vicente and San Lorenzo. Known as the capital of the bohemian north, San Juan is incredibly photogenic. From the cobbled lanes and imposing church of the main town, and the sweet rural ambience of the other villages, to the winding forested roads punctured with flashes of breathtaking sea views, this rugged and undeveloped part of Ibiza is pristine and full of surprises. The lifestyle is, without doubt, the most laid-back on an island that is famous for its leisurely pace. Hippies cross paths with farmers, while the more adventurous holidaymakers seek out the many beautiful bays and beaches, and everyone agrees some of the island's best restaurants are located in this gorgeous corner of the earth.
The town
Architecturally, San Juan village has more of an 18th century feel to it as opposed to the classic whitewashed farmhouses of the other villages. The picturesque main street is lined with wrought-iron balconies overflowing with bright flowers. The striking church supports an active community and was the last of Ibiza's churches to be built – hence the differing architectural style. The countryside here conceals smatterings of beautifully restored fincas and contemporary villas with a focus on luxury lifestyles and views. There are just enough amenities in town to keep your household well-stocked, with a supermarket, pharmacy, banks, small medical clinic, primary school and several cafés and restaurants. An unhurried ambience permeates the town and its surroundings, where a tight-knit community takes quiet pride in their place as the centre of an alternative lifestyle.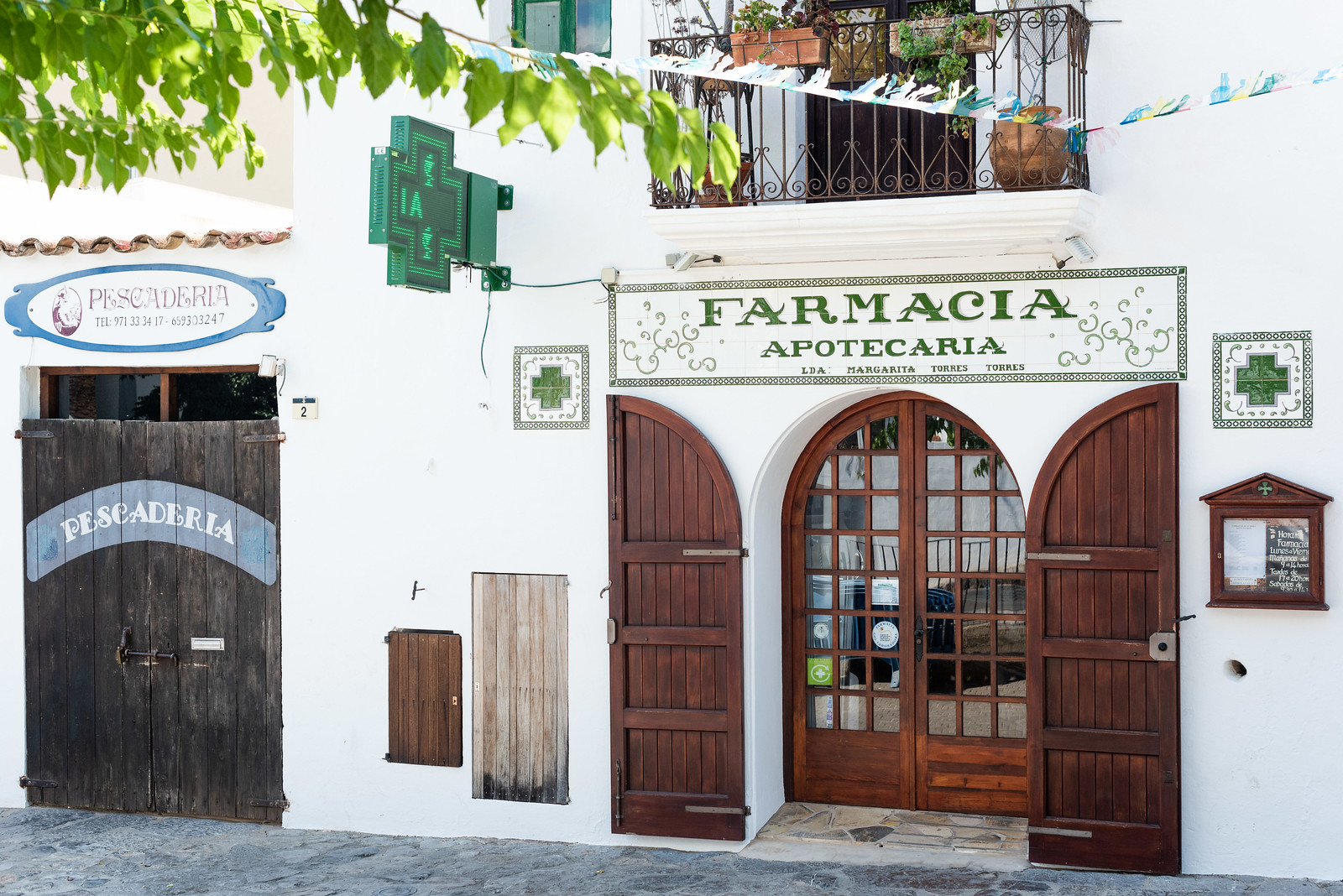 Where to eat
In heart of the village is The Giri Café sitting right on the square. Breakfast is a must here and dinner is full of romance, especially if you nab a bed overlooking the herb garden. Quick snacks can be retrieved from San Juan Restaurant at the top of the square and just down the road is the healthy food outlet Raices de Ibiza. The pretty patio of Vista Alegre contains a lot of history and is a known source of decent local gossip while cute boutique hotel Gare du Nord throws a French twist on their international restaurant menu. Just outside the village confines is Sharmakanda, with a delightful garden, live music and a deliciously diverse menu.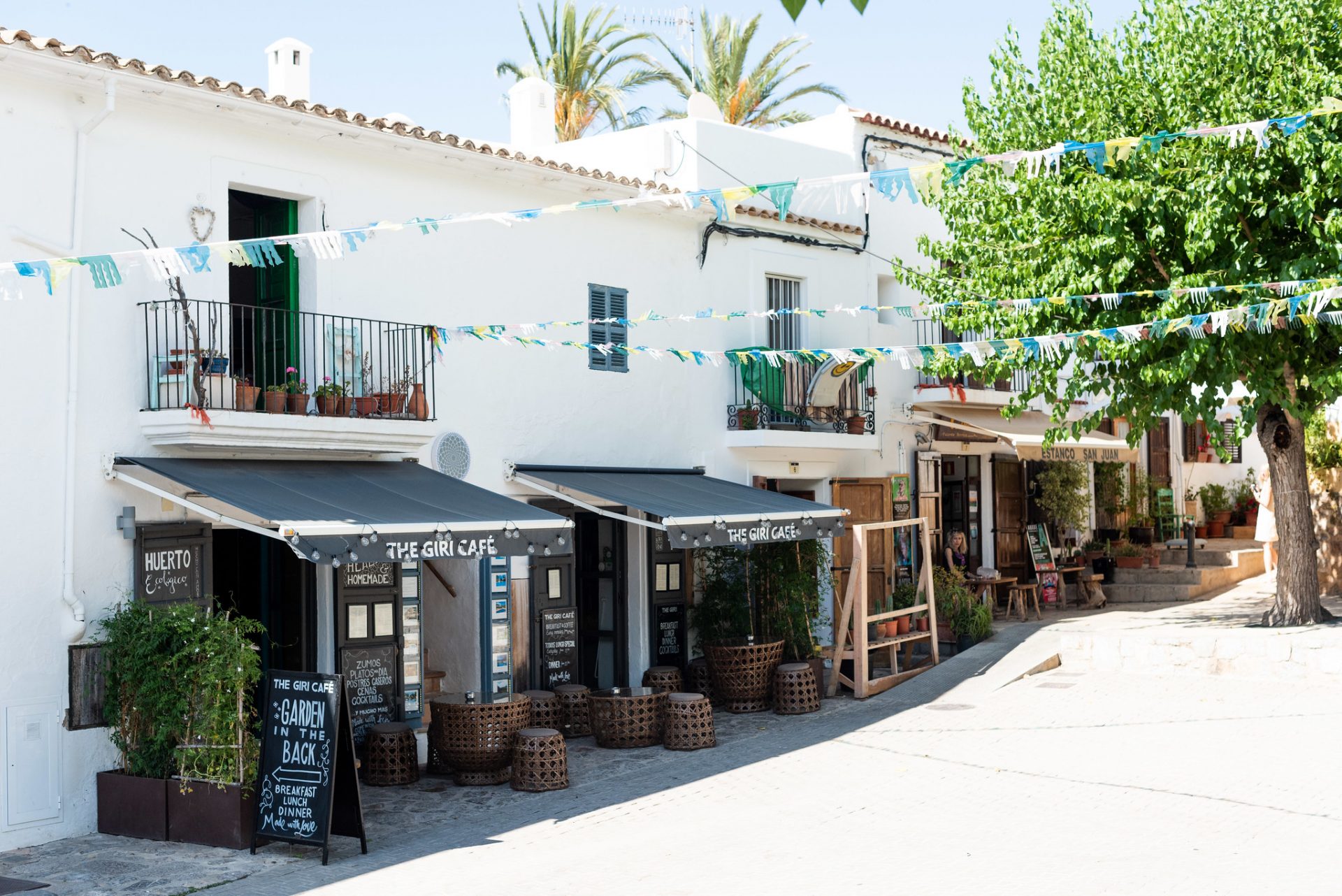 Even further outside of, you'll find some of Ibiza most well-loved eateries within a short drive. Balafia is famous for its olive and almond wood grill. La Paloma in San Lorenzo always requires advanced bookings and across the road is the new and experimental Casa Lhasa with the most extensive natural wine cellar on the island. Es Pins is packed with family gatherings on Sundays and is where you can order a weekly loaf of housemade pan payes. Can Guimo is ideal for brunch and the new Lydia's North outlet is rock 'n' roll hamburger heaven. The list goes on and on, San Juan should really be known as the gourmet capital of Ibiza.
Where to swim
The north is home to some of Ibiza most iconic beaches such as Benirras, where the sun sets over a rock formation dubbed the 'Hand of God' and drummers gather every week to drum for peace. Portinatx is heaven for families with plenty of water sports available, with lifeguards on duty to keep everyone safe. Cala Xuclar is petite and idyllic, with one of the best chiringuitos serving up delicious seafood on its shores. Nearby Cala Xarraca is also lovely, as is S'illot, which is wonderful for snorkelling. San Miguel Port beach is wide and sandy, and home to the hearty menus at Chiringuito Pascual, and the delicious Café Cameta. Across the other side of the map is Cala San Vicente, which is another family favourite serviced by the excellent Boathouse restaurant.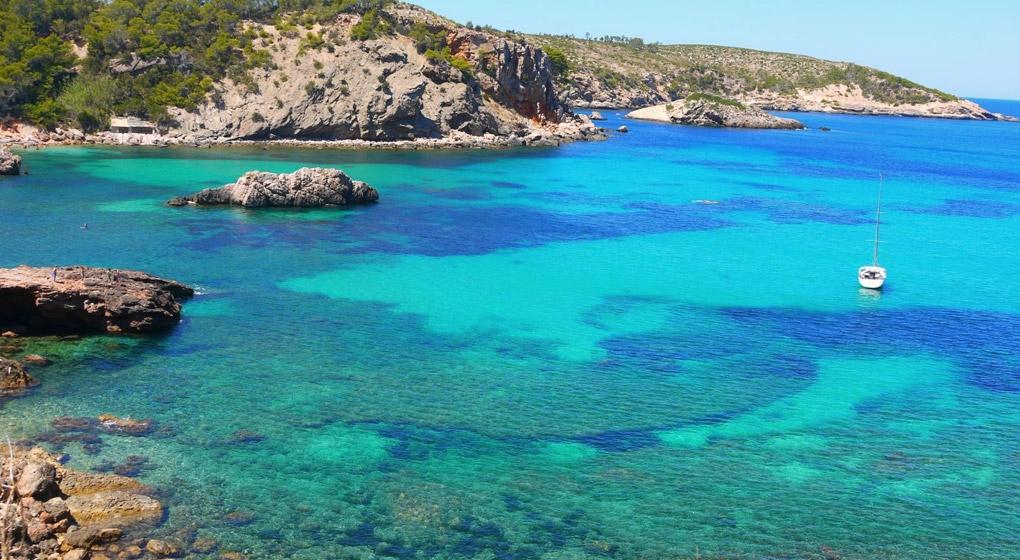 What to do
Despite its quiet nature, San Juan has myriad activities. Indulging in some water sports at one of the many beaches can include pedaloes, kayaking, jet skis and more. There are many self-guided hiking trails throughout the mountainous countryside, with an easy family trail that takes you to the Instagram-ready black and white striped Moscarter lighthouse. Alternatively, you can book a guided walk with the brilliant crew at Walking Ibiza. Self-care abounds as this region is home to many of Ibiza's alternative medicine practitioners, as well as several agroturismos with high-end spa services. Every Sunday, the town is filled with browsing shoppers winding their way through the eclectic stalls of the San Juan market. Expect to find excellent coffee at the local Cafes Meke Cart, beautiful souvenirs and mementoes, hand made everything and live music at this year-round community event. Kids will love a trip to the 100,000-year-old cave Can Marça where stalactites and stalagmites are lit up with bright colours accompanied by music. The Cueva de Es Culleram is an ancient shrine to the Phoenician goddess Tanit, which was discovered in 1907 and contains thousands of offerings. Each of the villages in the municipality deserves a visit, especially the notable heritage listed architectural site in San Lorenzo.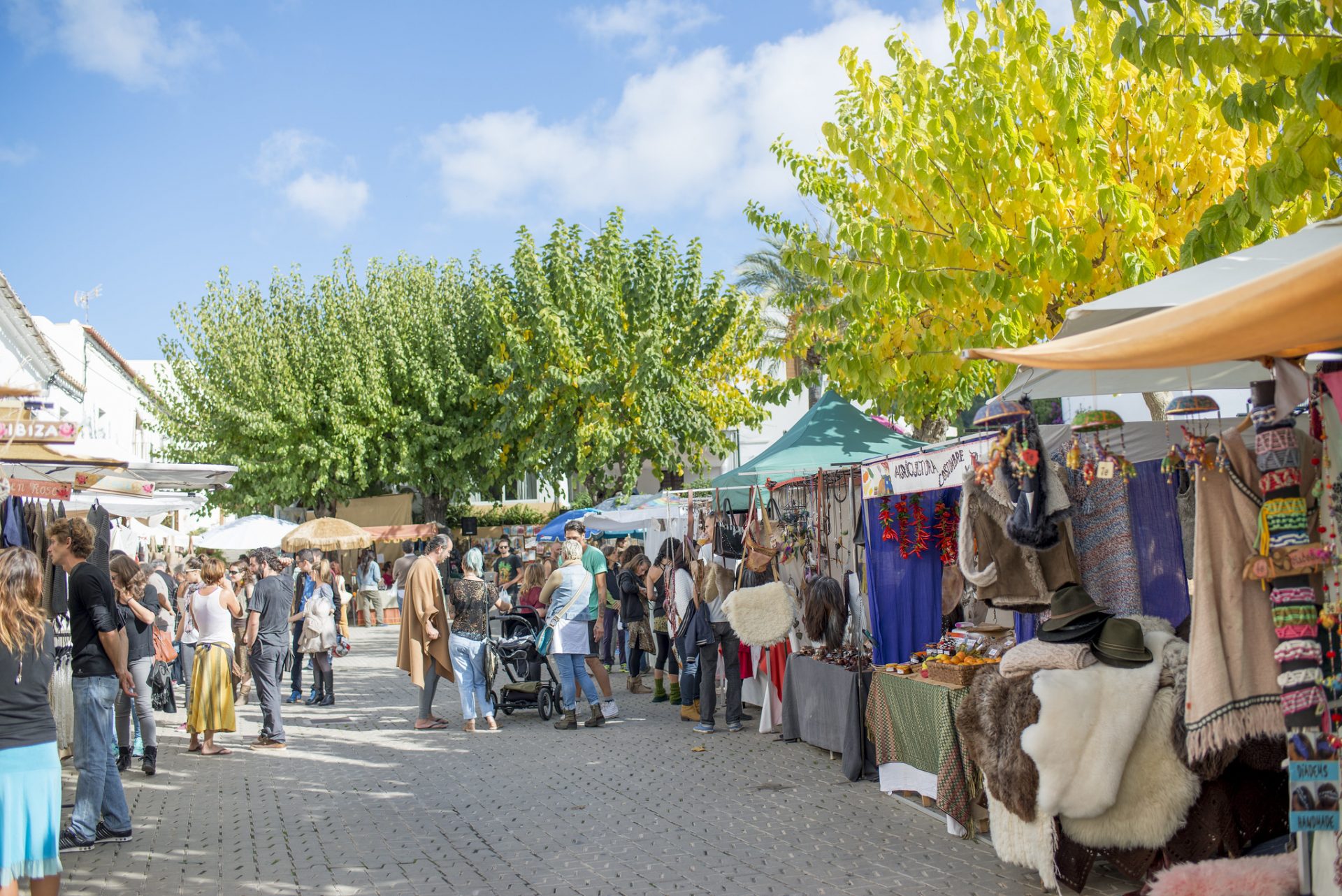 Why live here
The north is the least developed zone in Ibiza and offers an authentic island lifestyle. Each village has a well-regarded primary school and other government services. Quiet and low-key, there's enough going on for the extroverts and plenty of space for introverts to lose themselves in the peaceful nature of the region. The culinary scene is second to none in this area and despite the distance from Ibiza town, it's still rather well-connected to other villages, towns and beaches plus only 30 minutes from the airport. With striking landscapes, gorgeous farmhouse vistas and a wild heart, San Juan is Ibiza at its purest.
---