One of the most popular Balearic Islands, complete with its appealing sunny weather year round, expansive sandy beaches and vibrant cosmopolitan community, Ibiza is widely recognised as a distinct European paradise. 
A great place to relocate and enjoy a better quality of life, the island residents actively enjoy a    mix of international influences and connect directly with local inhabitants, traditions and traders all set to an unparalleled backdrop of authentic abundant beauty. 
Spreading from Ibiza Town to Santa Eulalia, Sant Josep to Las Salinas, the White Isle is home to many famous areas attracting property investors and people looking for a new home. However, as demand for property in Ibiza continues to rise, there are a whole host of up-and-coming places to consider that stand far beyond the standard glitz and glamour of the long established and notable hotspots.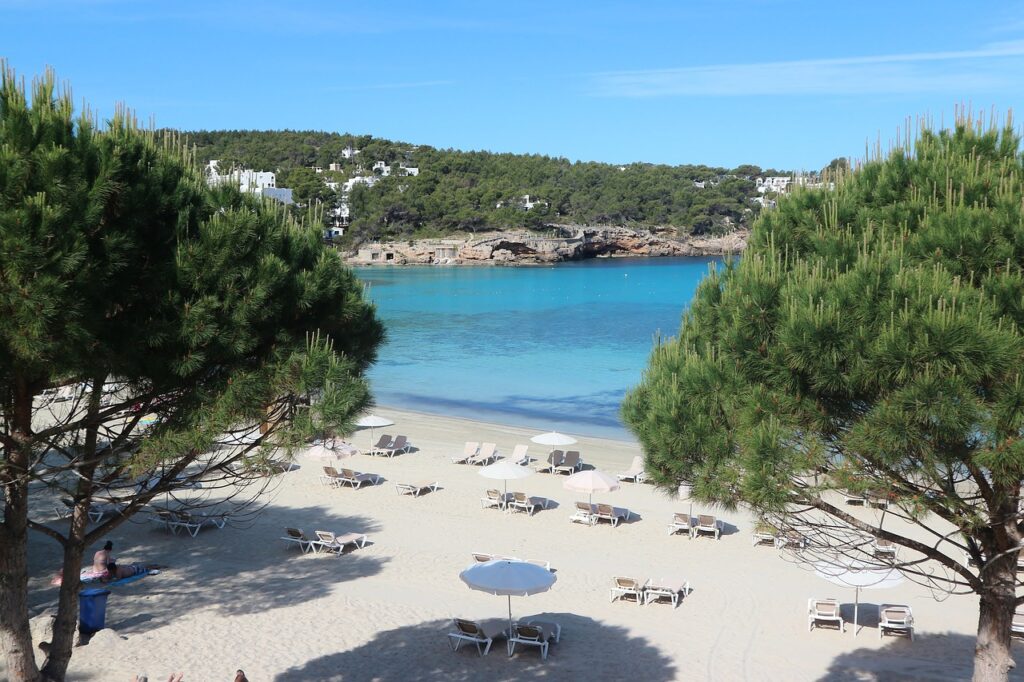 For us, Ibiza's tranquil North offers some outstanding locations to choose as your island base. From rolling terrain to mountainous and rural and rugged landscapes, Ibiza is home to a host of burgeoning natural beaches with crystalline waters, abundant pine forests, quaint town villages and colourful cultural markets. In recent years, there has also been a consistent upsurge in fine dining destinations, countryside spa retreats and artisanal shopping destinations pop up in this often overlooked bohemian haven.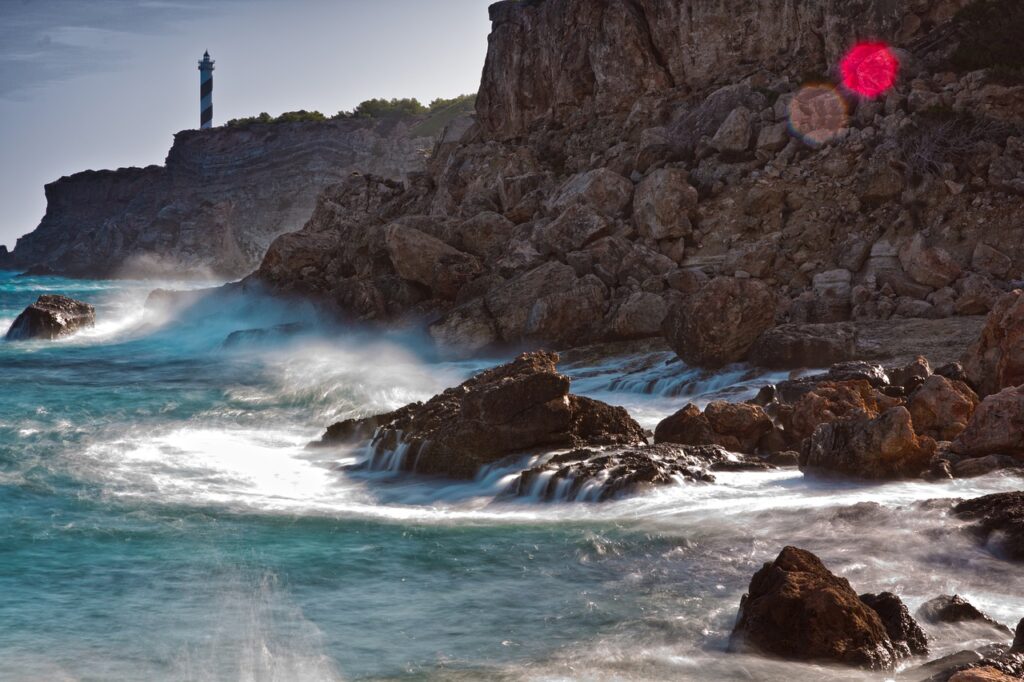 In short, Ibiza's North is perfect for those who love the outdoors, hiking, cycling and horse-riding, wellness, paralleled with good food and local traditions. Below we share four of our favourite emerging areas in the North where you should consider for your next property investment in Ibiza. Whether you're buying for yourself or part of your portfolio, we strongly suggest you discover them before the rest of the world catches on. Peruse the list and get a rolling start on some incredible properties and local landmarks including delectable villas, country houses and apartments in these beautiful and idyllic spots.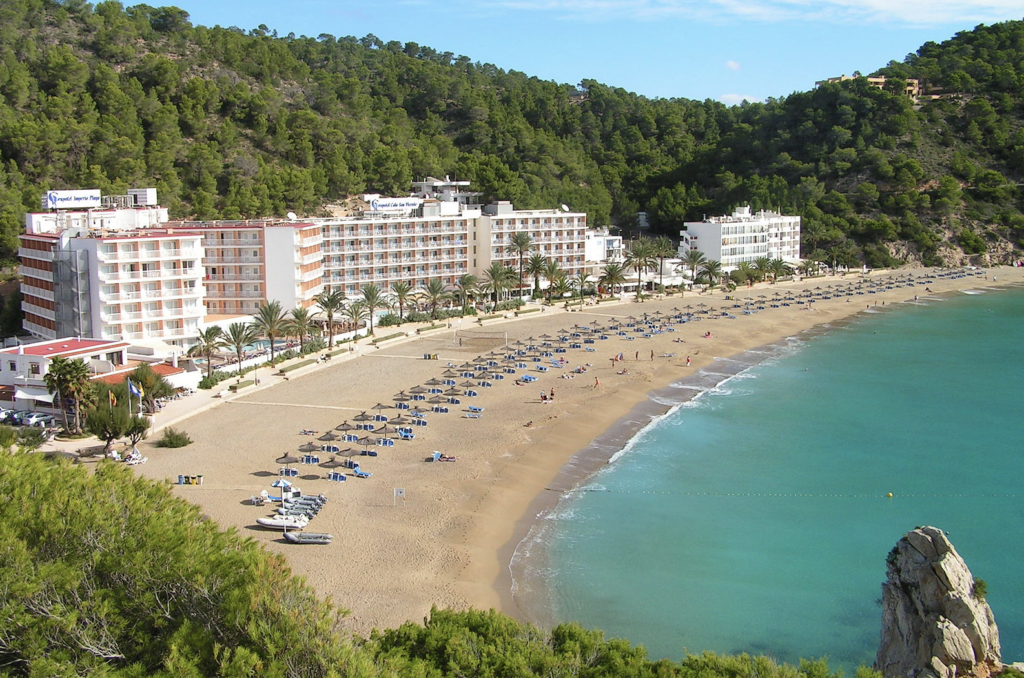 Cala Sant Vicente

Located just 10 minutes by car from the small picturesque village of San Juan and 15 minutes from San Carlos and the famous Las Dalias Hippie Market, the drive to Cala San Vicente along winding mountain roads is an experience in itself with its breathtaking views and peaceful countryside scenery. Overlooking one of the island's largest beaches, the gently curved, golden stretch of sand is 400 metres long and considerably less crowded than the other beaches located in the South of the island. The crescent-shaped cove boasts vibrant blue waters and is sheltered by Pityusas' famous pine-covered hills. This is the ideal place to find a property to buy with a tourist licence, with your guests benefitting from a tranquil location with plenty of restaurants on their doorstep. Another popular attraction nearby is Tanit's Cave, home of Ibiza's Goddess of dance, fertility and creation and just a short hike away from the town centre. The abandoned lighthouse is another intriguing sight to be seen that can be reached by foot, however, this is a more challenging route better suited for daredevils and the ardent adventurers! Most properties in this area are situated on a high vantage point overlooking the bay and facing South-West that ensures lots of the beautiful Balearic sunlight throughout the day.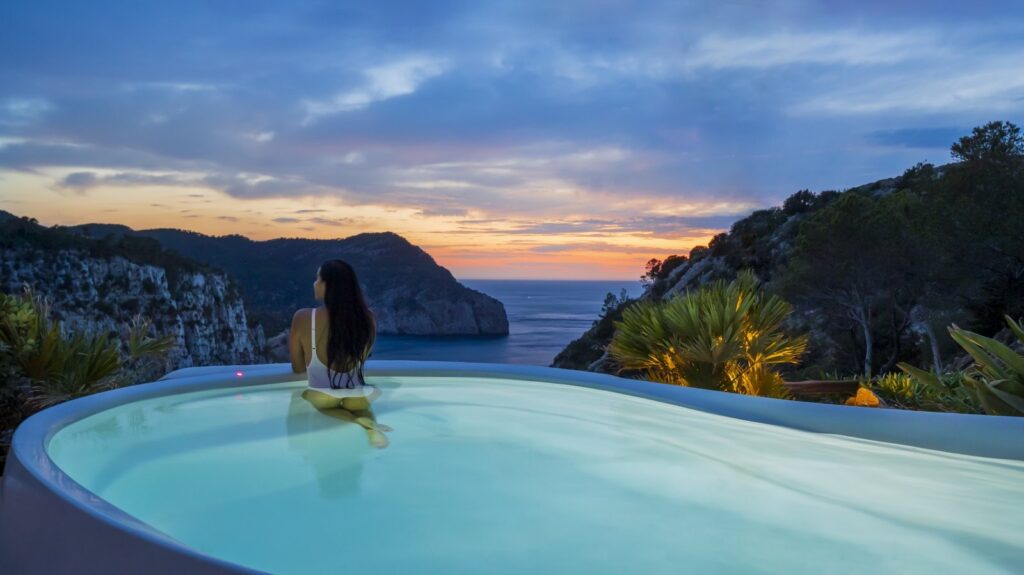 Sant Miguel Town

This delightful little village is perched above a lush valley that's close to the Northern coastline of the island. This landscape has something for everyone, offering a true taste of the island's origins. The whitewashed church that sits atop its hillpoint is a famous sight that grants further vistas from an elevated location, descending all the way down to the beach of Port de Sant Miguel. In the town itself, a variety of chic and internationally inspired restaurants awaits. From Thai to Italian delights, people regularly travel across the island to trial their trademark flavours.  A mere 10-minute drive from here lies the familiar and family-friendly beach of Port de Sant Miguel, with a further selection of dining options and water sports on offer.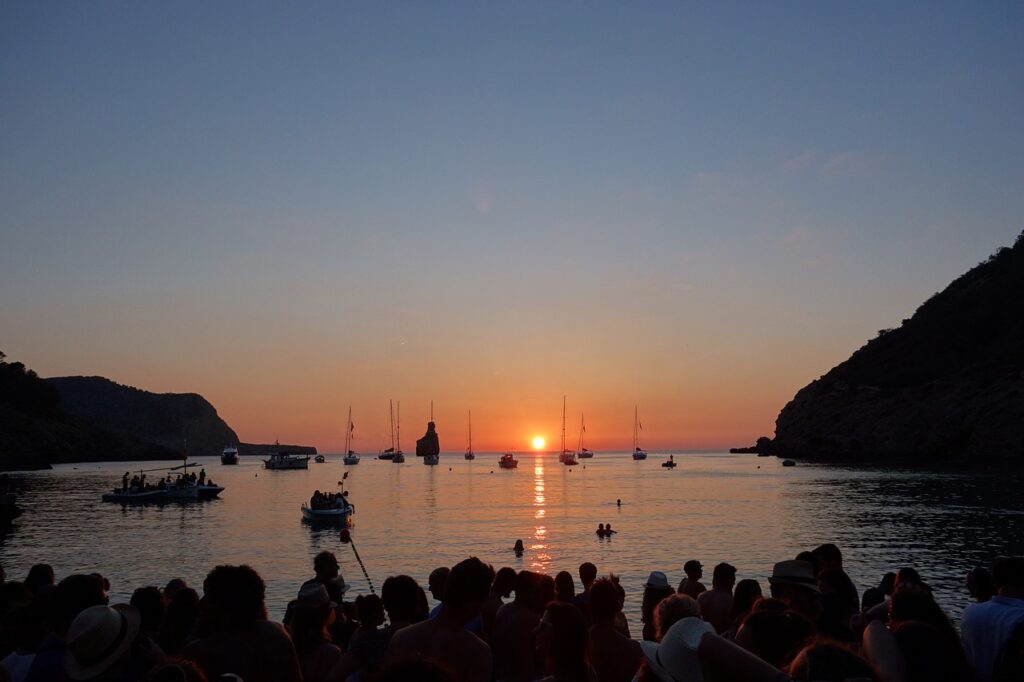 A few minutes away you are close to the iconic beach of Benirras, complete with its hippie drummers dawning in the sunset and stunning views as the sun begins to drop. Those looking for an afternoon of pampering or a unique dinner experience are within easy reach of the elegant and romantic five-star Hacienda Na Xamena hotel and spa, which is a breathtaking destination for a very special moment to be shared. It has easy access to popular island destinations including Santa Gertrudis and Ibiza Town. The far North of the island is fast making Sant Miguel a very attractive location indeed, with a mix of international buyers looking to settle on the island you will benefit from the close proximity to the renowned Morna International School for your children.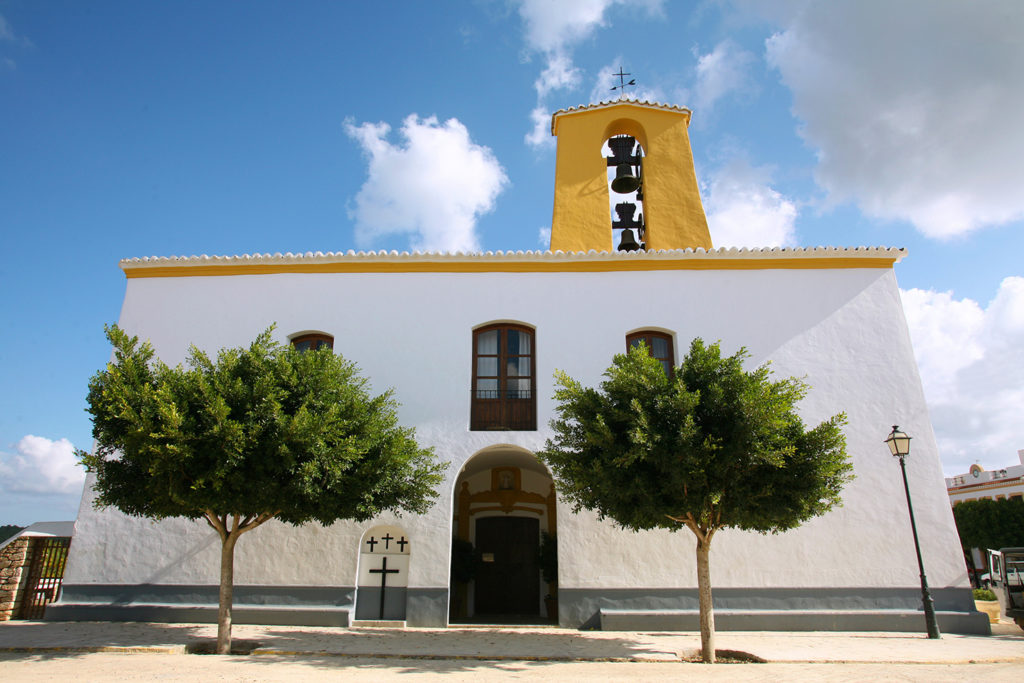 Sant Mateu d'Albarca
Set amongst the rolling hills of the North you will find the charming village of Sant Mateu, which is the epitome of the 'country living' dream. Overlooking a valley famous for its vineyards, this authentic settlement is relatively small and surrounded by abundant countryside, unfurling forests and a location that's perfect for those seeking tranquillity and a little privacy. There are a handful of rustic local restaurants, chic and creative in their culinary approach with ample hiking trails to work off your meal times, making it a perfect island getaway for those wanting to disconnect from it all. It remains well connected to the rest of the island, and sits only a short drive away from the bustling village of Santa Gertrudis with its many restaurants, independent shops and trademark bars, as well as the iconic sunset coast of San Antonio and neighbouring village of Sant Miguel. If you are looking for a dreamy finca surrounded by the authentic natural beauty of olive trees and poetic hillscapes, this is the perfect location for you.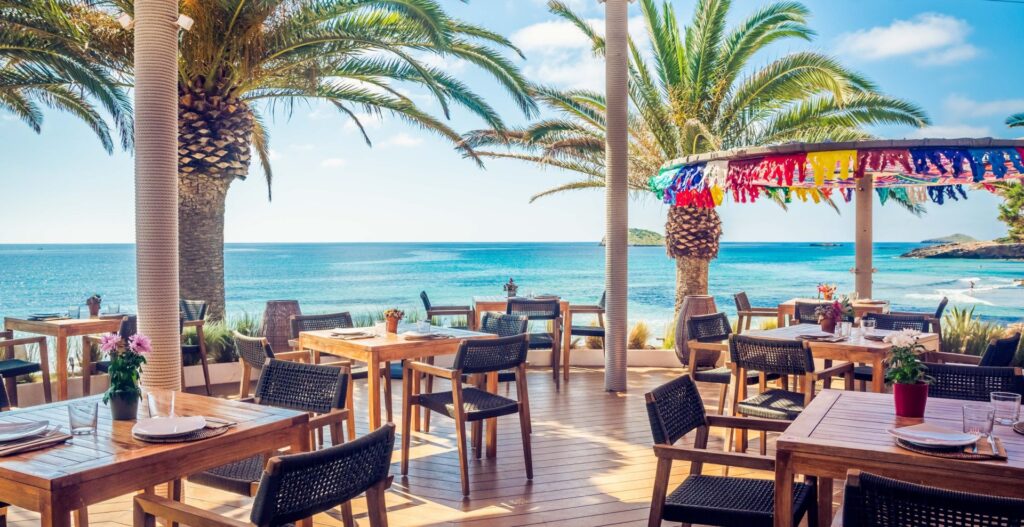 Cala Lleyna

Cala Llenya is an idyllic and peaceful beach town in the municipality of Santa Eulalia, just a short drive from the popular village of San Carlos. Its beachfront provides a relaxing oasis with shallow waters and soft, golden sands, perfect for families to enjoy all Summer long and out of season as the tourist trade dies down. Just one bay along awaits the vast expanse of Cala Nova, another beautiful beach with abundant blue hues and crystal tipped waters. It is adorned by boho influenced seaside restaurants that serve their own hallmark cocktail and dining experiences. When the wind is right, this is a great spot to catch some waves on the surfboard or meandre around the cliff sides discovering the natural beauty of the island.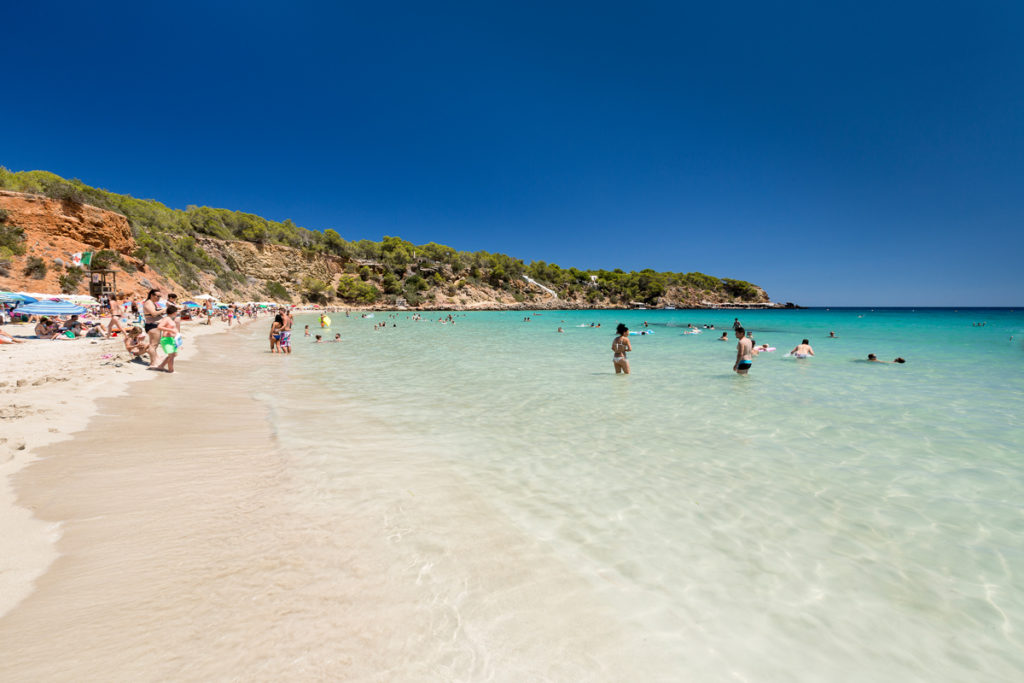 This is home to the pretty little cove of Cala Mastella which is world-famous for its traditional seaside restaurant serving Ibicencan fish stew. The neighbouring area is perfect for families with an instantly welcoming atmosphere, its regular markets and a selection of local restaurants and shops fulfilling every request. With a blend of new builds and investment opportunities growing annually, it is an ideal spot for buying your first Ibiza home and placing your position on the local map. There is a lot of active investment going into this area with new developments continuing to elevate the stature of this great location as one of the island's ones to watch.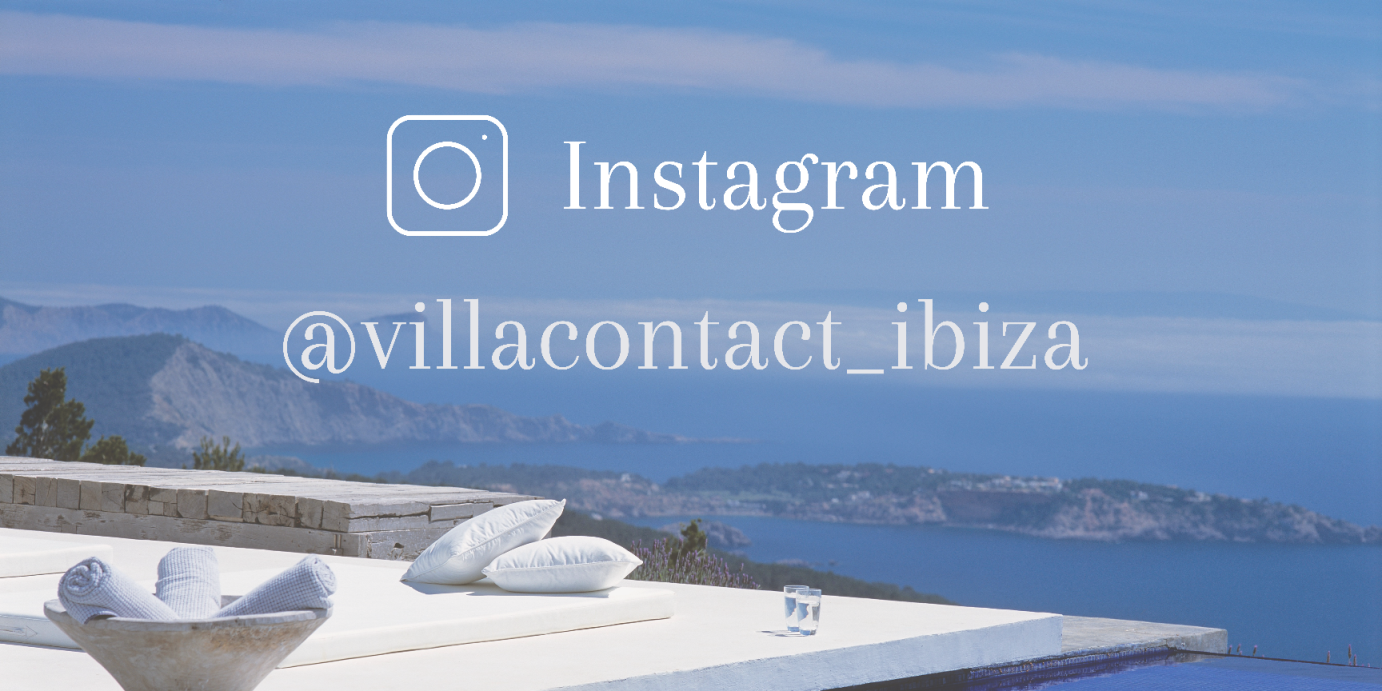 ---