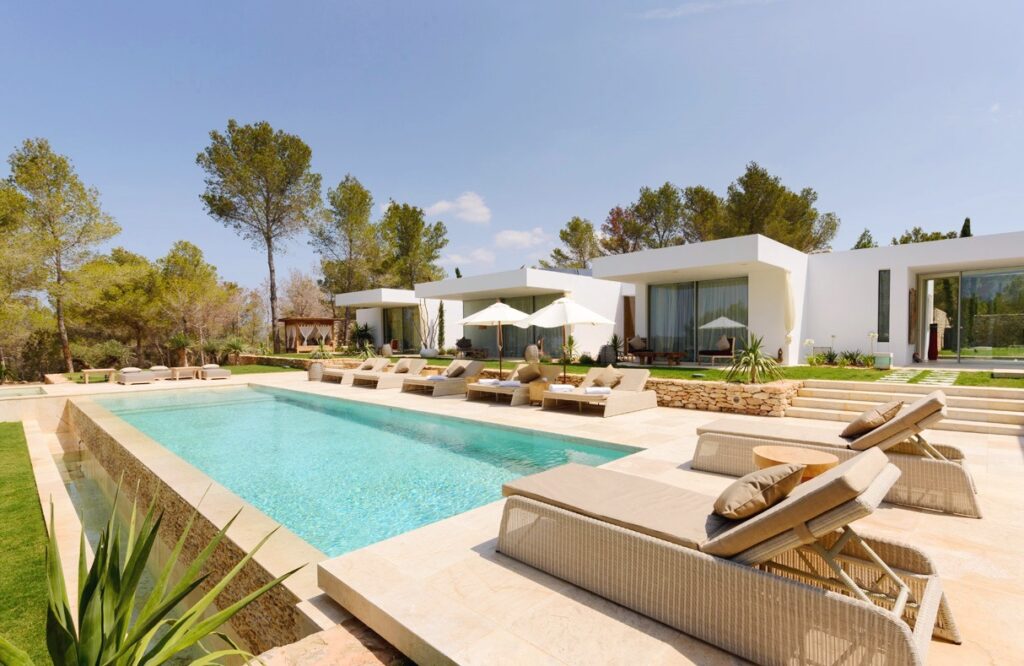 Building your dream home gives you the opportunity to design the perfect space to fit your lifestyle. There are four major steps involved – let's take a closer look.
Plot
First up is finding your piece of land. Things to consider are:
Licenses – does your plot possess all the necessary permits and documentation to build? If not, it can take up to a year or more to obtain them.
Noise – make sure you are not under a flight path, near a major thoroughfare or especially important in Ibiza, next door to a nightclub!
Orientation – always choose south facing plots.
Utilities – is the plot already connected to electricity and water? Does it have its own well? Is there the potential to drill for one? All of these things will affect the final cost of your build.
Neighbours – check the right of way rules and access roads for your plot. Are there neighbours close by?
Choosing your architect
Your architect will put together the project for submission to the authorities in order to obtain a building license. Take time to meet as many architects as you can. Get to know their different styles and interests. Seek recommendations from friends. Once you have chosen your architect you need to start discussing the details of your home. Questions to consider are what kind of home will it be? Family? Holiday? Retirement? You want to make sure that the final design is one that you can grow with.
The build
You should feel free to shop around for a builder. Obviously, your architect will know who is good but also seek out recommendations from others. Take your time to talk with the builder extensively to make sure you feel comfortable right from the start. Ask for clear quotes and costs and discuss what kind of contingency should be in place. If you are unable to be present regularly then consider hiring a project manager to be your eyes and ears on the ground.
Moving in
Once the house is built there is still a way to go before it becomes a home. There are many professional interior designers on the island who can assist you in finding just the right pieces to furnish your new abode. Landscaping is sometimes overlooked in the excitement of building a house, so make sure you factor that in from the start so that the natural surroundings of your home becomes part of the whole.
---