The gastronomical culture is fast developing in Ibiza (dare we say replacing the party?) and the dining scene here has quickly become a favorite for culinary lovers across the globe. Restaurants with responsibly sourced food and local fresh produce are fast emerging and becoming a firm favorite among residents and tourists.
From organic ingredients, mouth watering fusion menus, to fine dining farm to table experiences, Ibiza has a smorgasbord of options. So when you're exploring the island, be sure to visit one of these restaurants.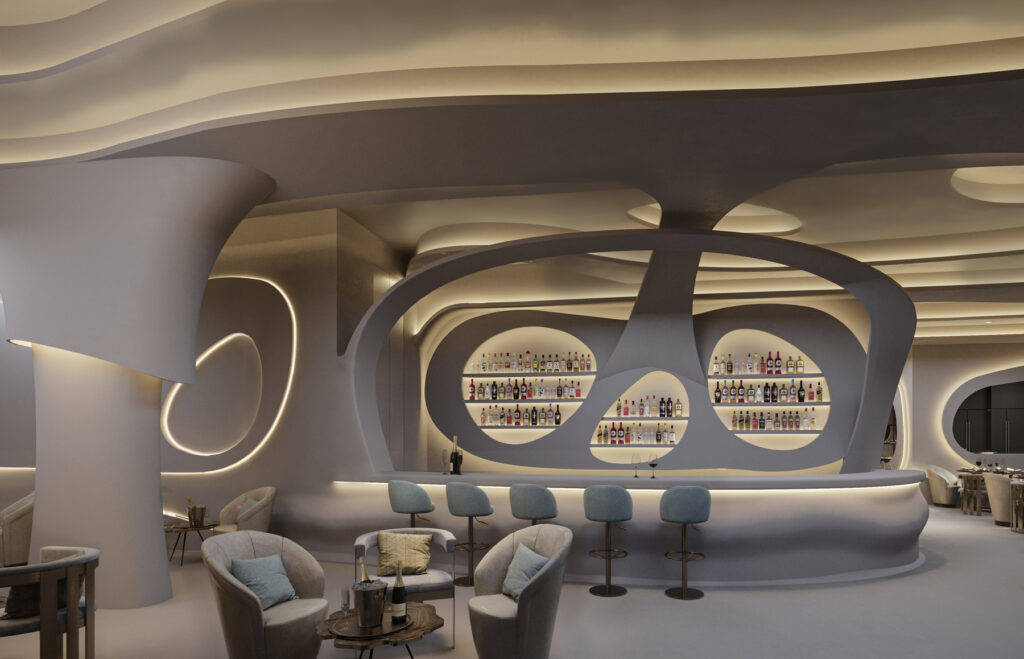 Asal 
New for 2022, Asal is more than a restaurant, it's a new way to dine. Enter through the beautiful white cave-like interiors encapsulated in guardian like shapes,  designed by iconic architect David Alayeto. Its three dining spaces include the Garden Terrace, the Chef's Saloon and the DJ Lounge with its bespoke cocktail bar. The culinary concept is based around local produce developed with avant garde cooking techniques to provide healthy, sustainable but above all responsible cuisine.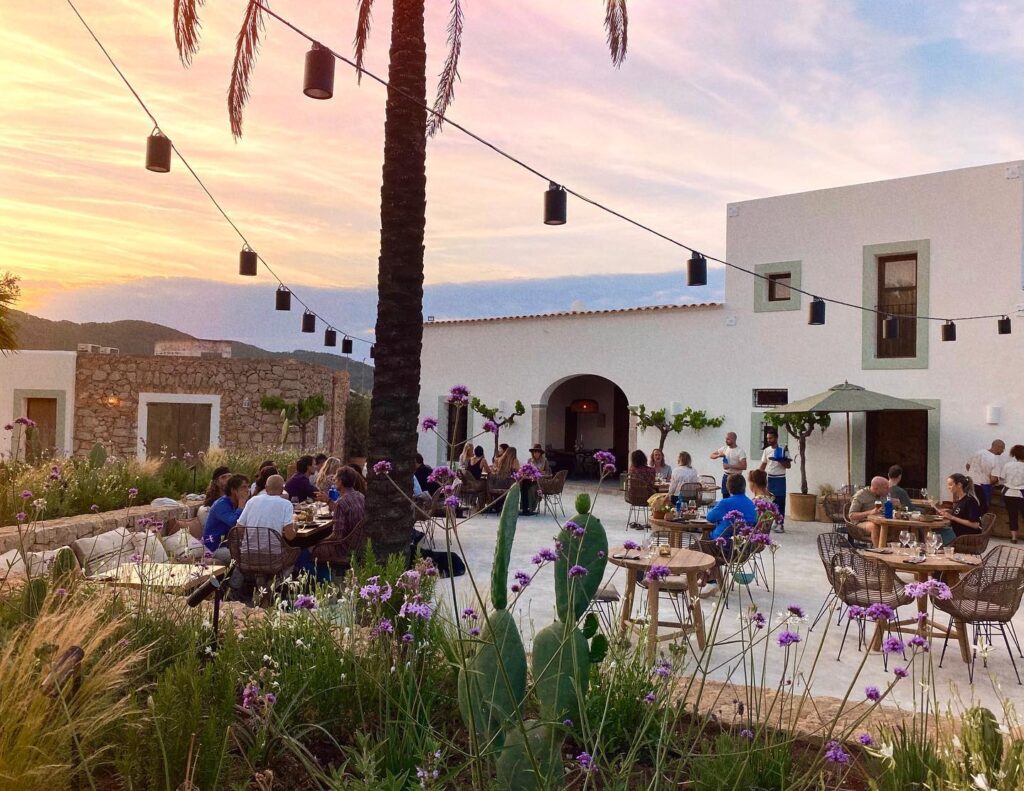 Juntos House
Combining regenerative farming, hospitality and the production of sustainable products all in one, there is the magic number when it comes to Juntos Ibiza community based projects.. They're passionate about the way food is made and how we can better connect to the planet and each other. On their traditional Ibicencan finca, you'll find an authentic farm to table experience, a laid back speakeasy cocktail bar and a shop to buy anything from dry goods like coffee beans all the way through to fresh oils and spices – be sure to try their rich and succulent raw honey.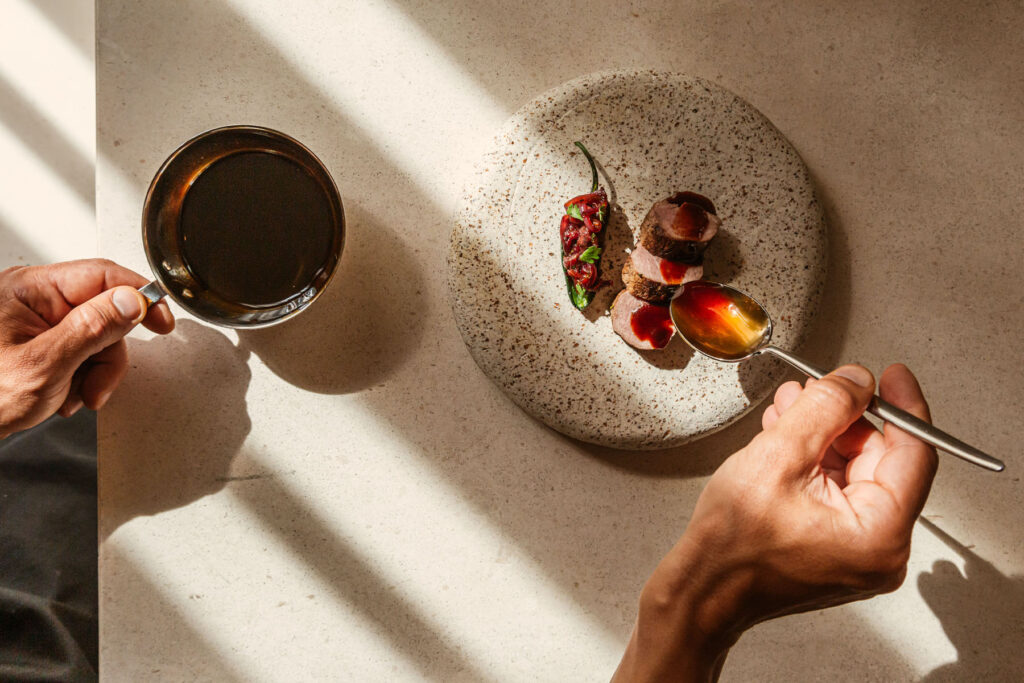 La Gaia by Oscar Molina
Situated in the Gran Hotel, a 5-star luxury resort in Ibizas iconic Marina Botafoch, La Gaia is an ever evolving and innovative hotspot for fine diners. Oscar Molina embraces Mediterranean produce and traditional Japanese kaisik methods. His menus are the perfect balance of flavor, texture, presentation and color. From wasabi martinis to tuna belly usuzukuri, if a fine dining fusion menu is what you're after, then you won't be disappointed by a visit to La Gaia.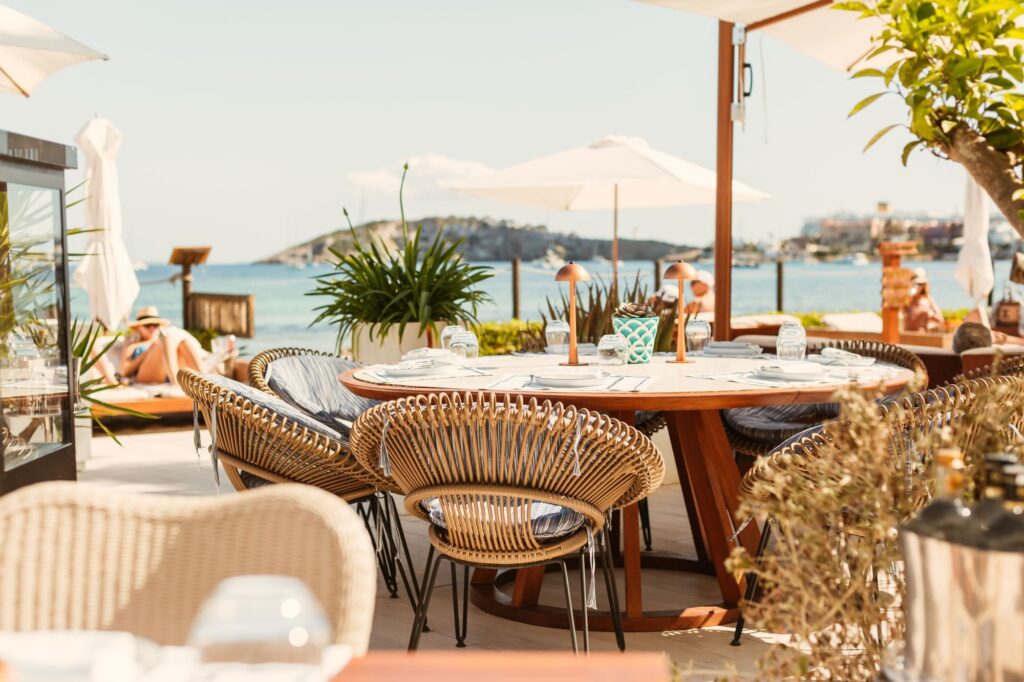 Bibo by Dani Garcia
Bibo puts the fine in fine dining. A pop up culinary experience in the heart of Talamanca nestled in the desirable Nobu Hotel paired with views of Dalt Vila whilst you enjoy your meal – think cosmopolitan meets Mediterranean. The sought-after experience was created by popular chef Dani Garcia, blending Michelin Star creativity and imagination to craft fun and desirable dishes that capture the magic of the island. From home grown produce, to locally sourced fish, this specially curated menu packs real Ibizan flavor.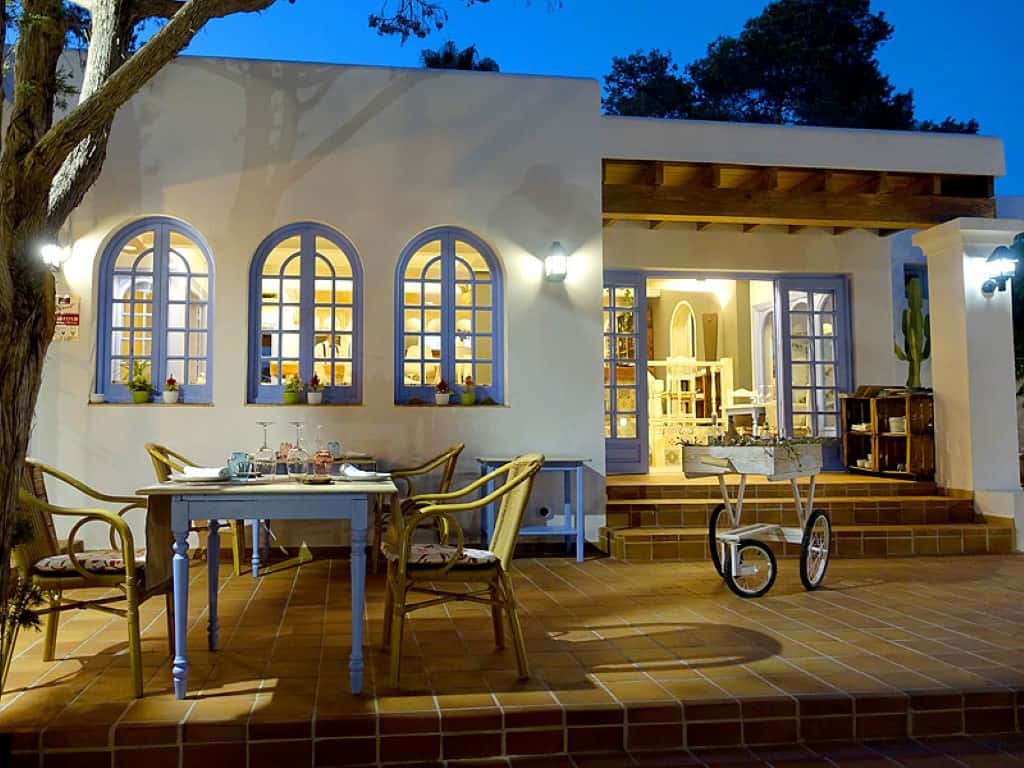 Es Tragon 
Nestled in a pine forest, Es Tragon is a country home with views of the mediterranean, creating the perfect oasis for anyone who dines with them. Alvaro Sanz Clavjo studied cooking when he was just 15 years old, being taught by the Michelin Star Salvador Gallego. Alvaro opened Es Tragon with Antonio Gallert, both with one goal in mind – to create a gastronomic space, rooted in tradition through explosive dishes. Clavjo does exactly that, it's no wonder Es Tragon is the first and only Michelen Star restaurant in Ibiza. Be sure to book in advance, it can be difficult to secure a table in the summer months!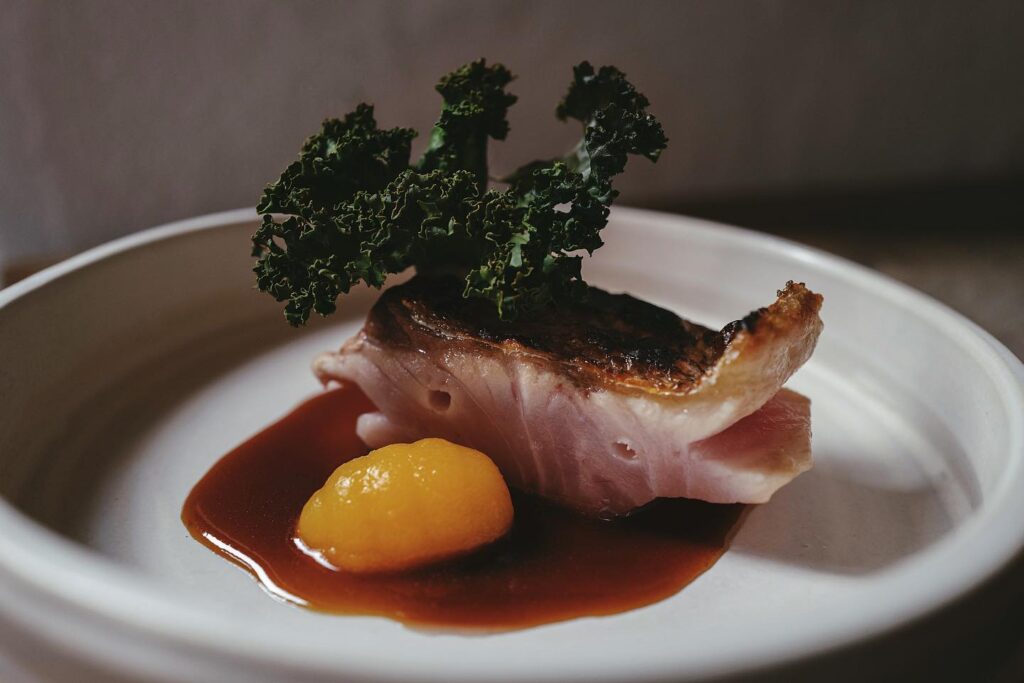 Ibiza Food Studio by Boris Bueno 
The social dining club that's taken Ibiza by storm. Ibiza Food Studio is a place for learning, playing and incubating ideas. Guided by the belief that they need to transport people beyond their plate. You can expect not only authentic flavors but experiences that'll last a lifetime. Boris Bueno has developed services for events big and small, masterclasses for budding chefs and tours for curious food lovers. Ibiza food studio also offers dining at their restaurant ''Taller Sa Penya'' tucked away in the fisherman quarter of the marina in Dalt Villa. Their fusion menu combines Scandinavian heritage and original Spanish tapas, and just as the seasons change, so does their menu, meaning you'll always experience fresh produce.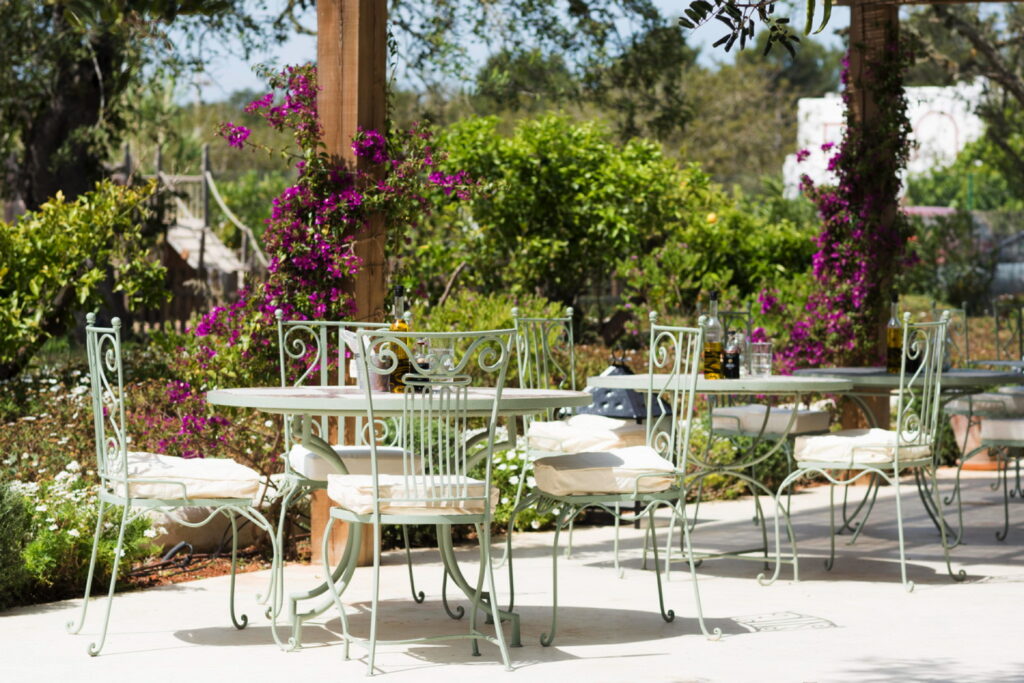 Aubergine 
If you're looking for country-chic, beautiful ranch style surroundings and a real farm to table experience, look no further than Aubergine by Atzaro. Expect a fusion of healthy and wholesome dishes made with the freshest produce in the heart of Ibiza's countryside. From Turkish aubergine stuffed with beef to aubergine cheesecake for dessert. Who knew you could be so creative with a vegetable.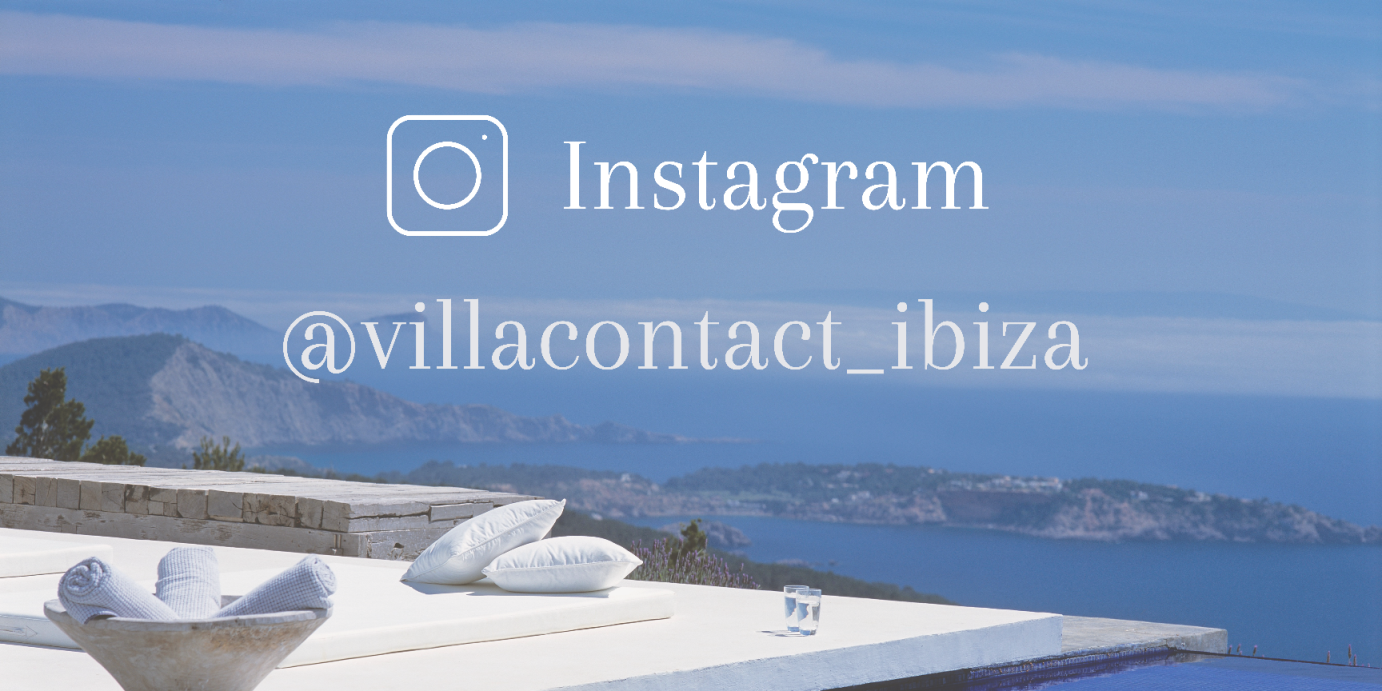 ---