A tranquil Mediterranean oasis…
…and quite possibly your dream home in Ibiza.
Finca Can Bonair is located in the beautiful countryside between San Rafael and Santa Gertrudis; a traditional Ibicencan-style villa in the middle of an enchanting Mediterranean garden.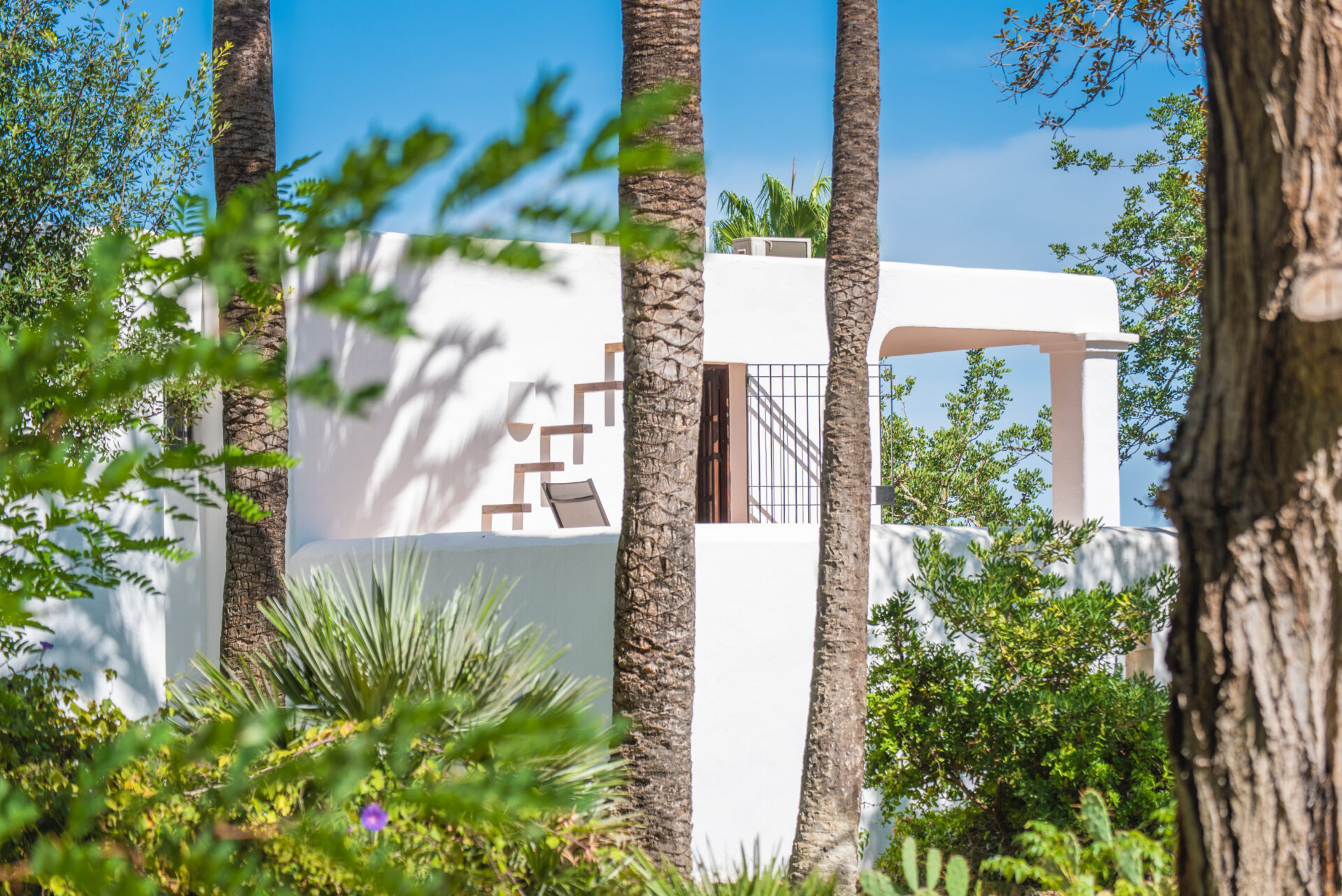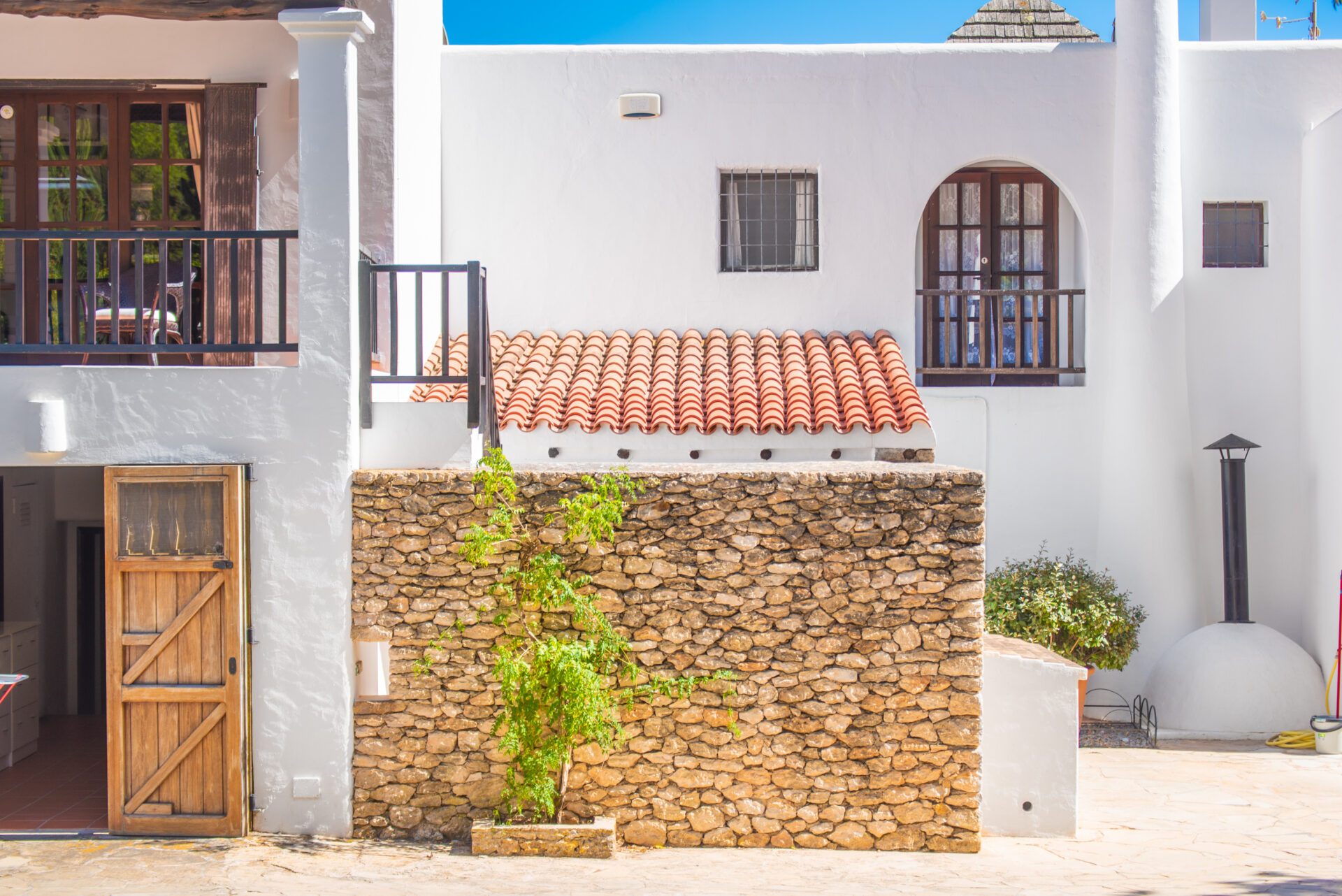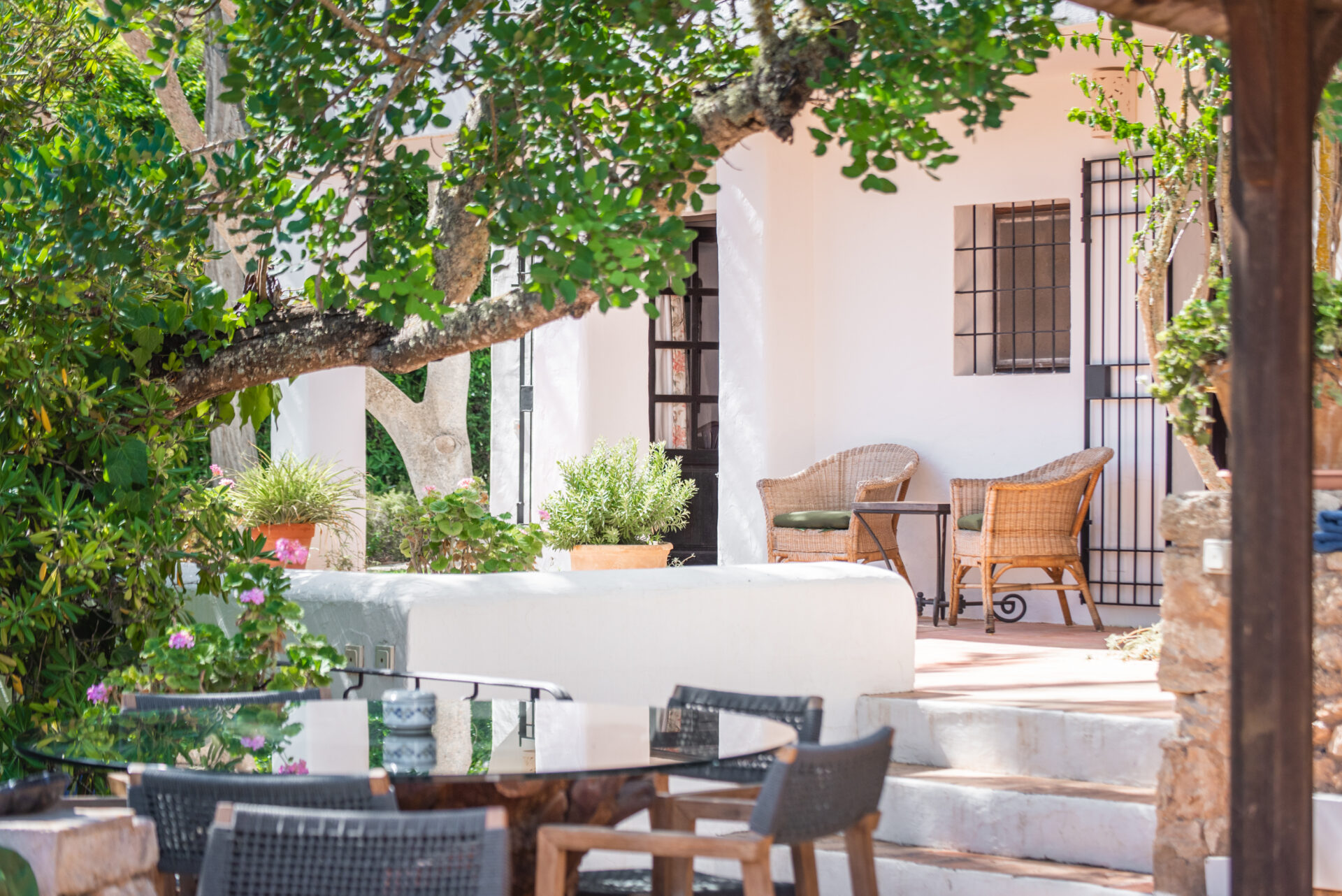 This beautiful property isn't just a home; it's a spacious haven for living, relaxing, working, and playing. Whether you're planning to live on the island year-round or looking for a beautiful holiday hideaway, Can Bonair has room for everyone.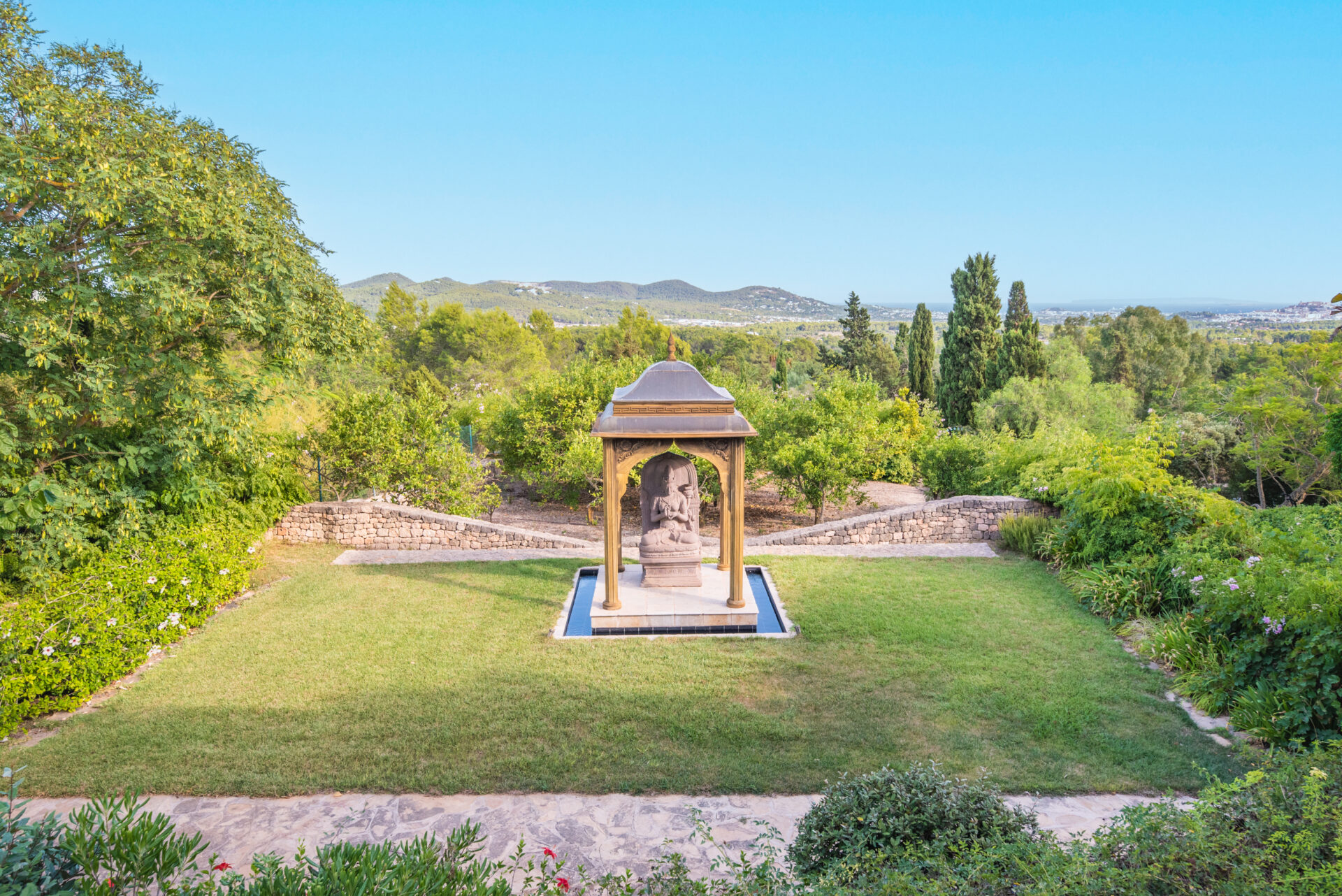 With nine bedrooms across the main and guest houses, there's no shortage of space. The white walls and stunning Sabina ceilings give it a classic Ibiza feel, but all the modern comforts are right there. It's a paradise on an idyllic island.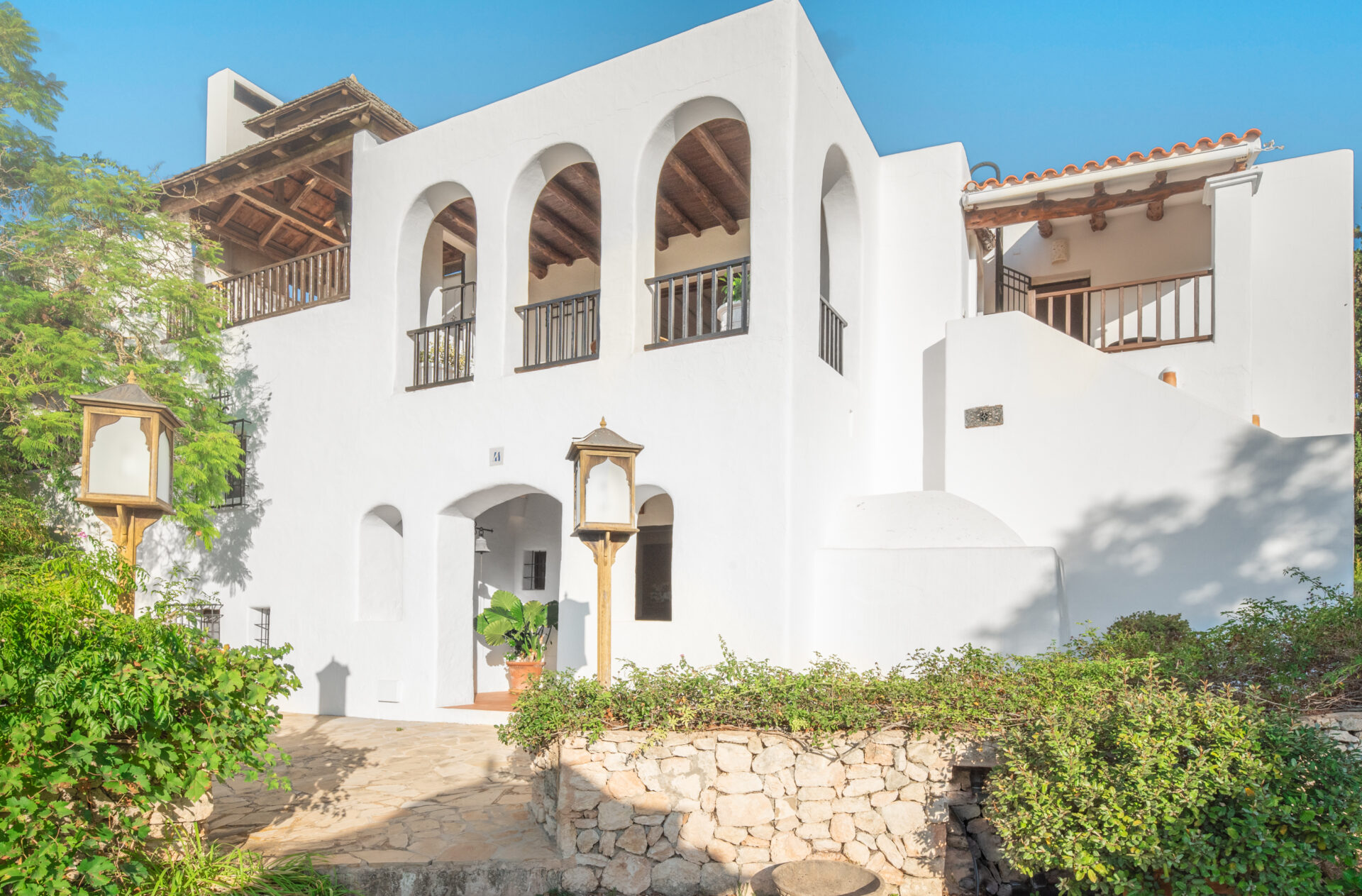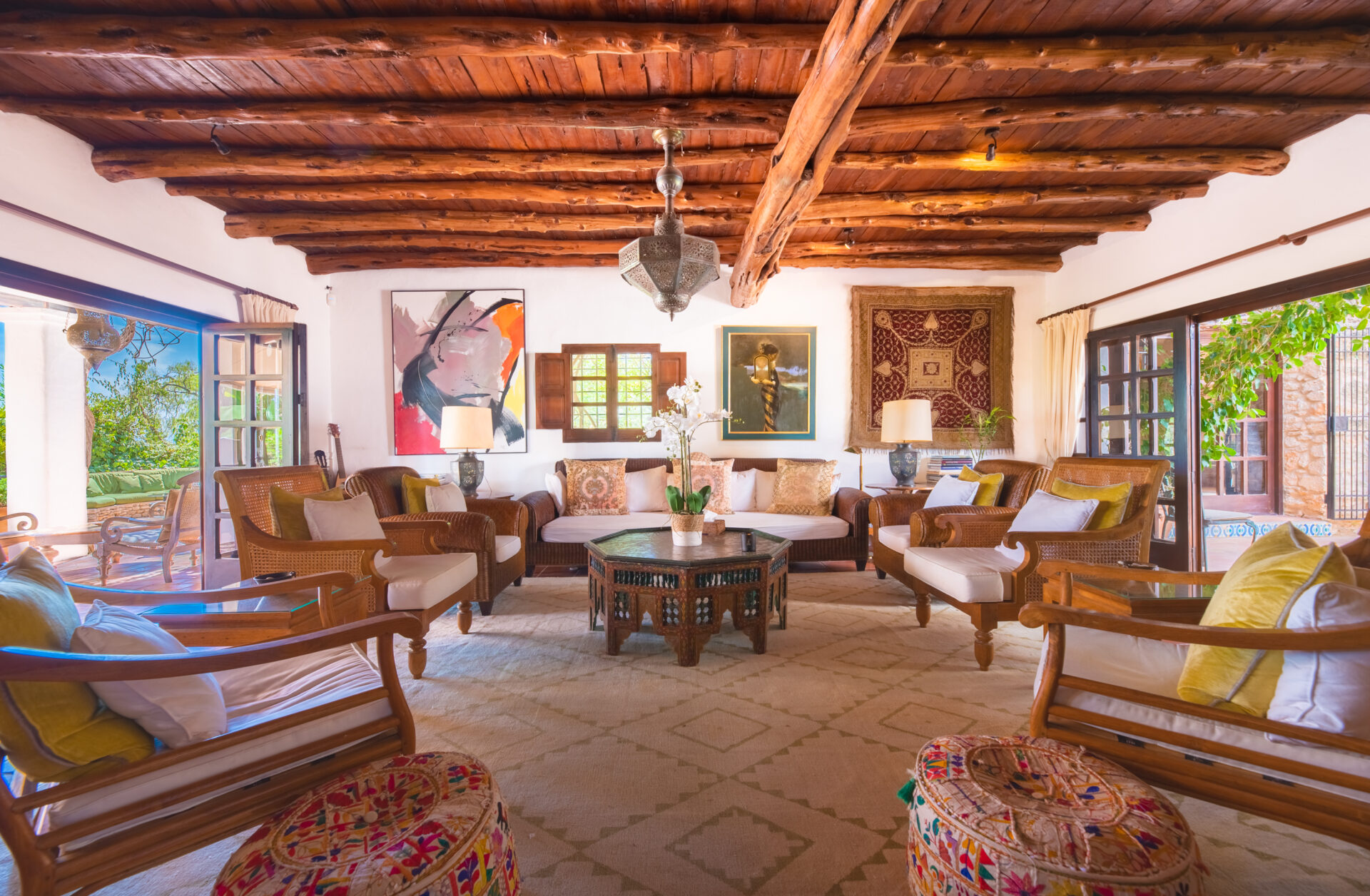 The real star of Can Bonair is its grand outdoor space. Sitting on 100,000m2 of land, it's got gardens that have grown and evolved for over forty years. Imagine picking fresh oranges, lemons, and pomegranates from your own backyard! It's quite possibly a dream come true.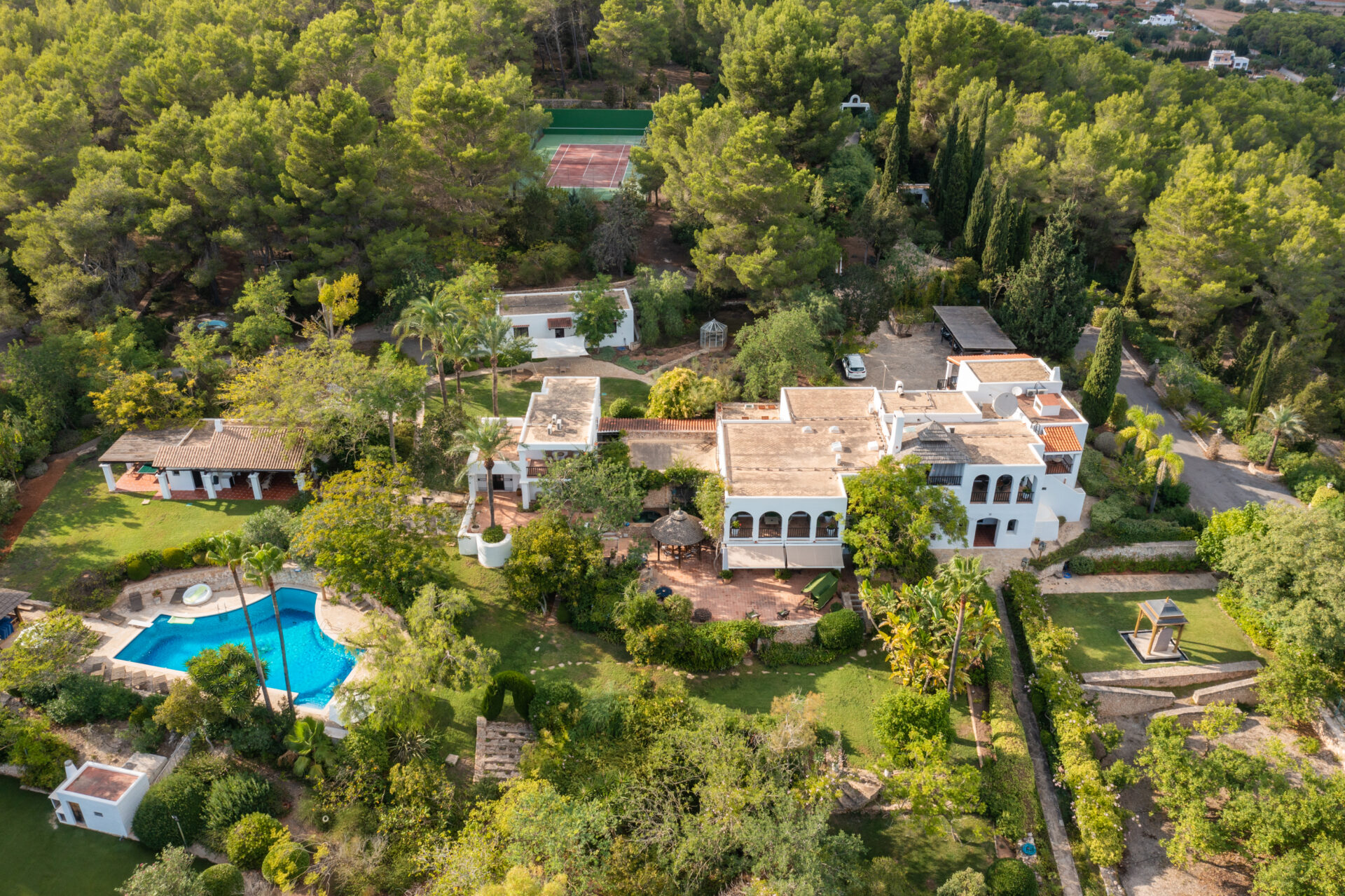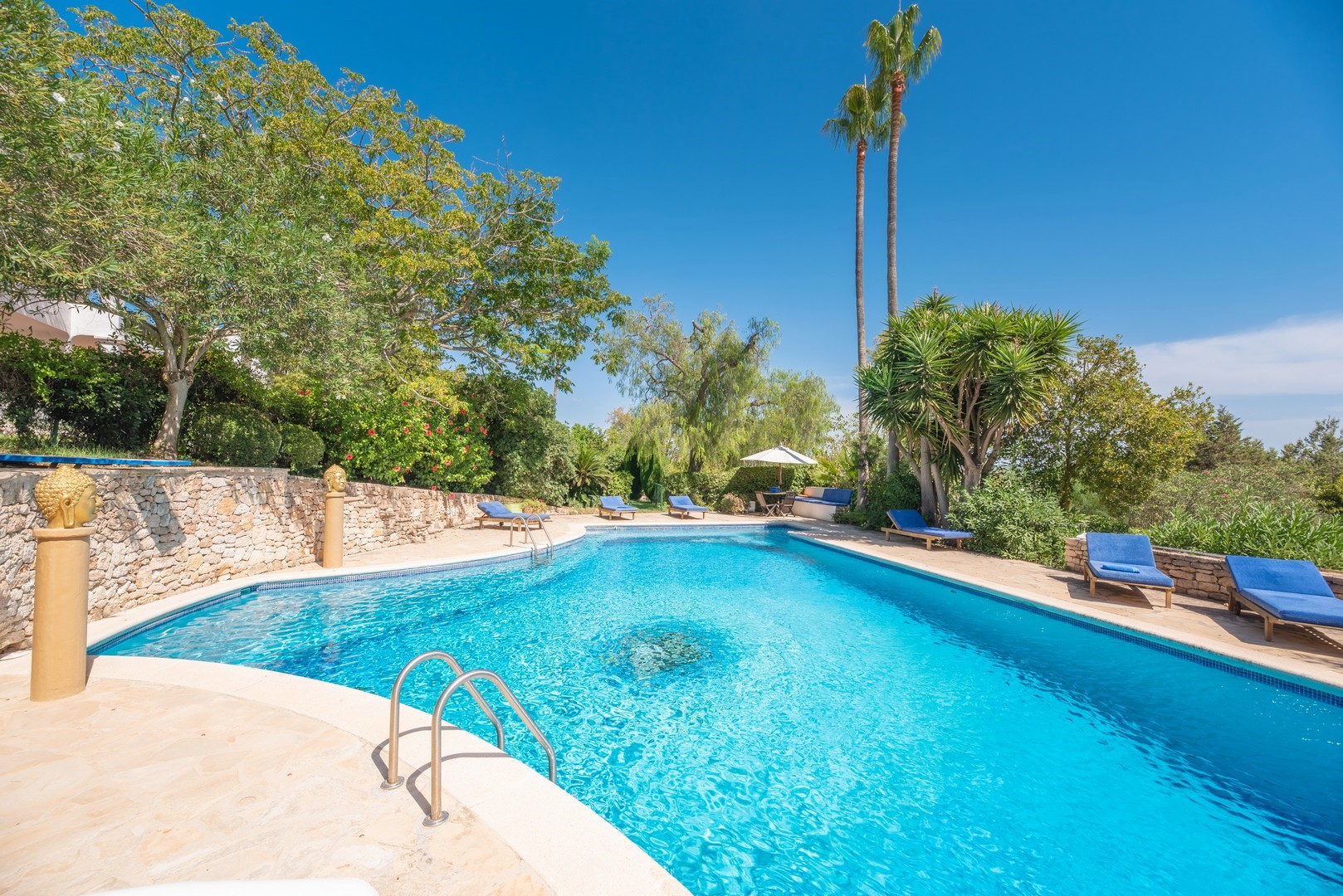 The property is elevated on a gently sloping hill, meaning that the views of Dalt Vila and over to Formentera are second to none.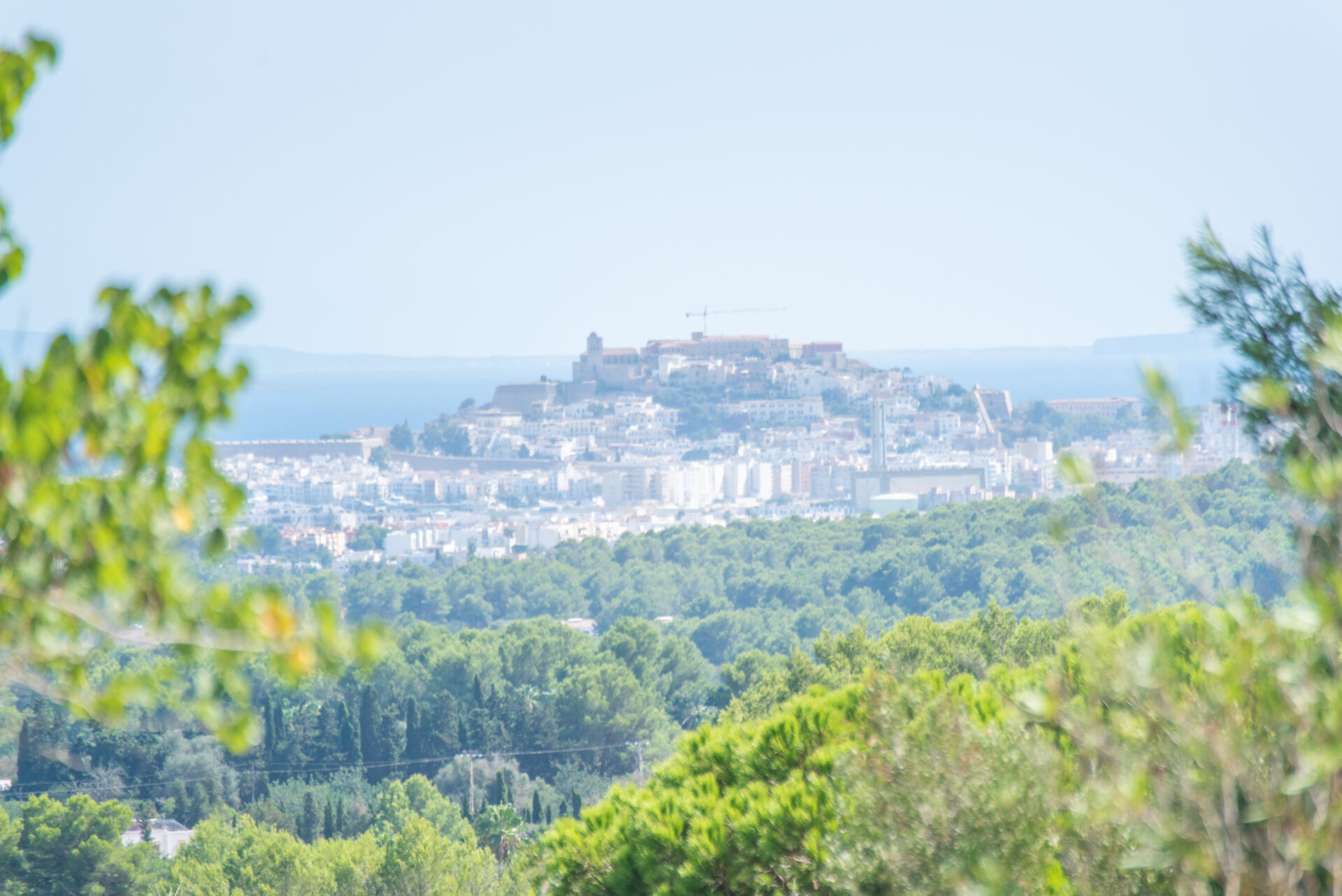 For those who love sports or just want to stay active, the on-property tennis court is ready for action. It even comes with a practice wall and storage area.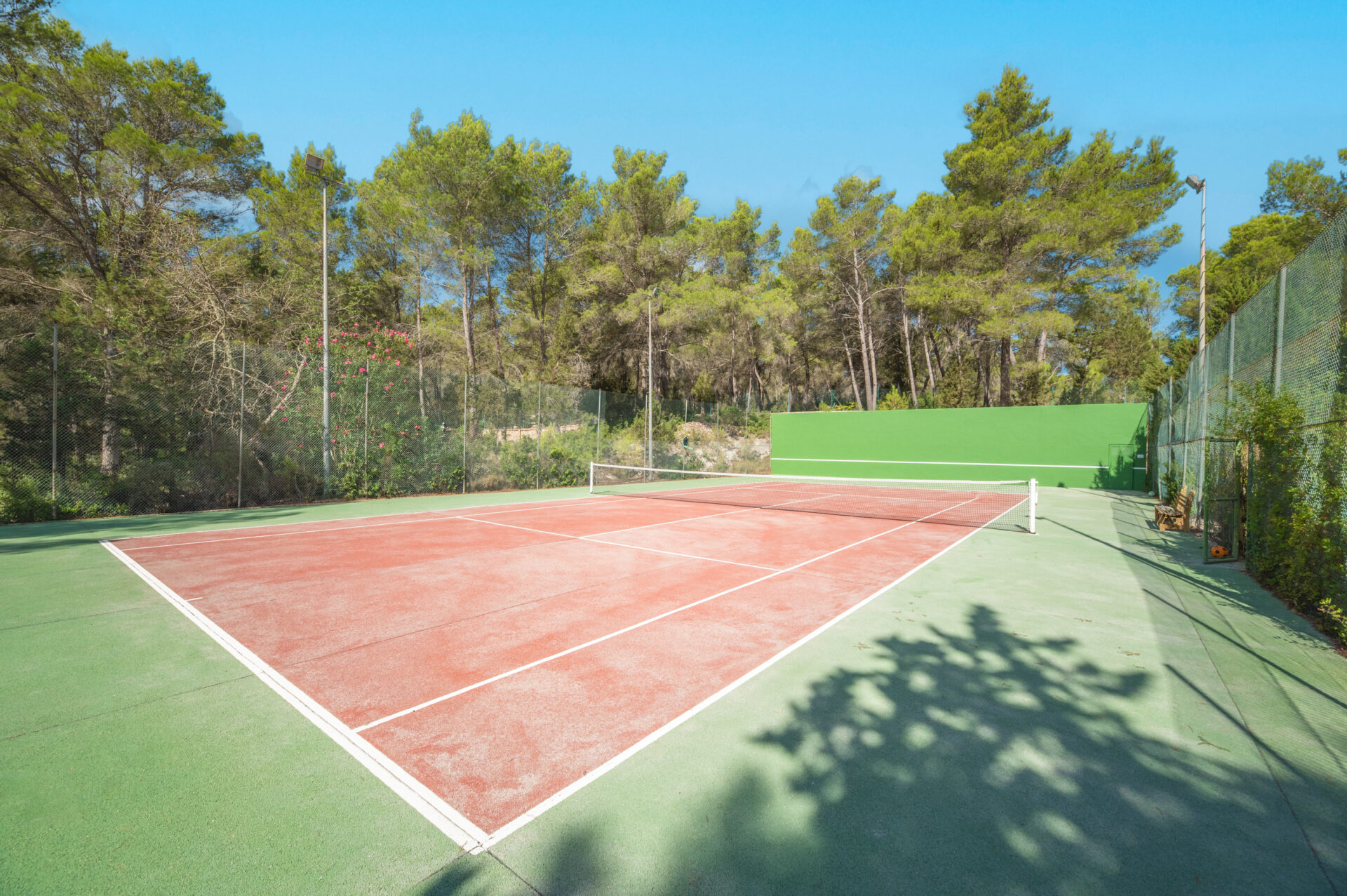 Special features you'll love
Inside, the living room is a real treat. One side opens up to a sun-soaked veranda, perfect for an al-fresco morning coffee or relaxing with a glass of vino deep into the evening. On cooler days, the courtyard, guarded by stone-wall arched alcoves, is the perfect backdrop for breakfasts or evening soirees. It's the perfect spot for entertaining, as it has access to the living room, dining room and games room. You will just need to decide who's invited!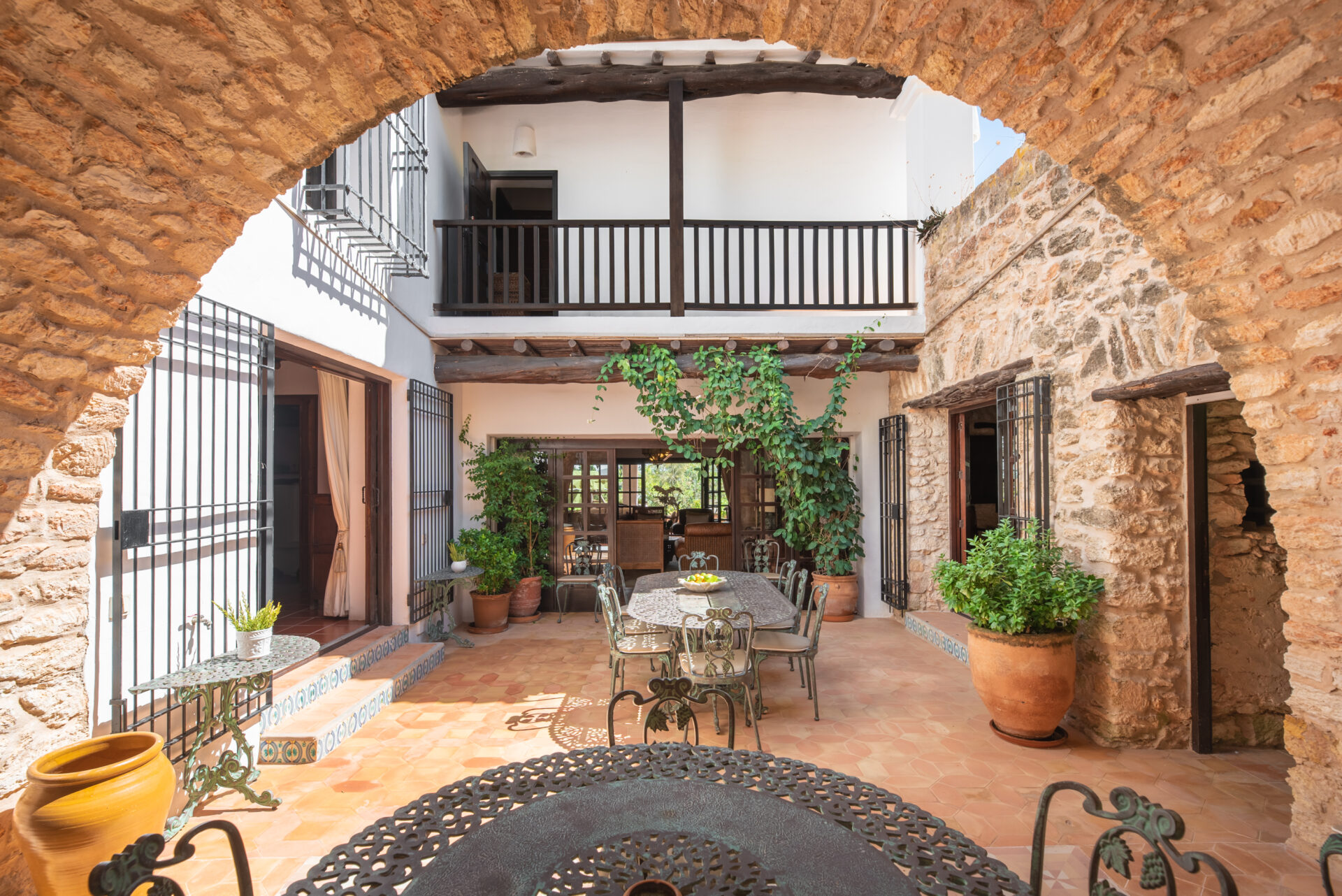 The large kitchen keeps things traditional with its wooden beams but has all the modern touches you'll ever need. It's located perfectly at the back of the building, with direct access from the service car park, and in close proximity to the garage/storage area and the 2 staff rooms (not included in the 9-bedroom count).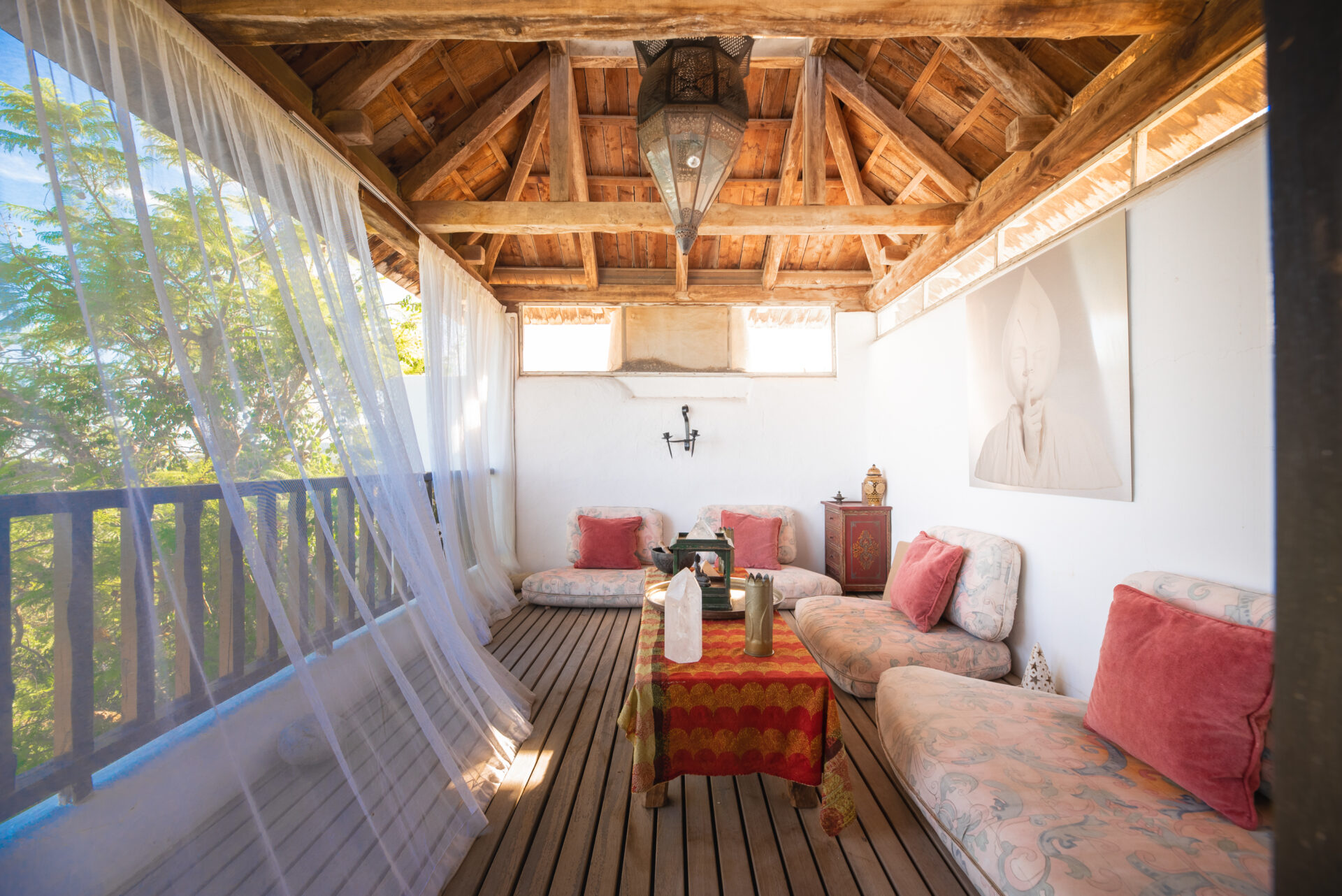 Let's not forget about the pool and jacuzzi! With multiple chill-out spots, a bbq area and outdoor dining space surrounding them and all throughout the plot, you really will be spoilt for choice when it's time to relax with your friends and family.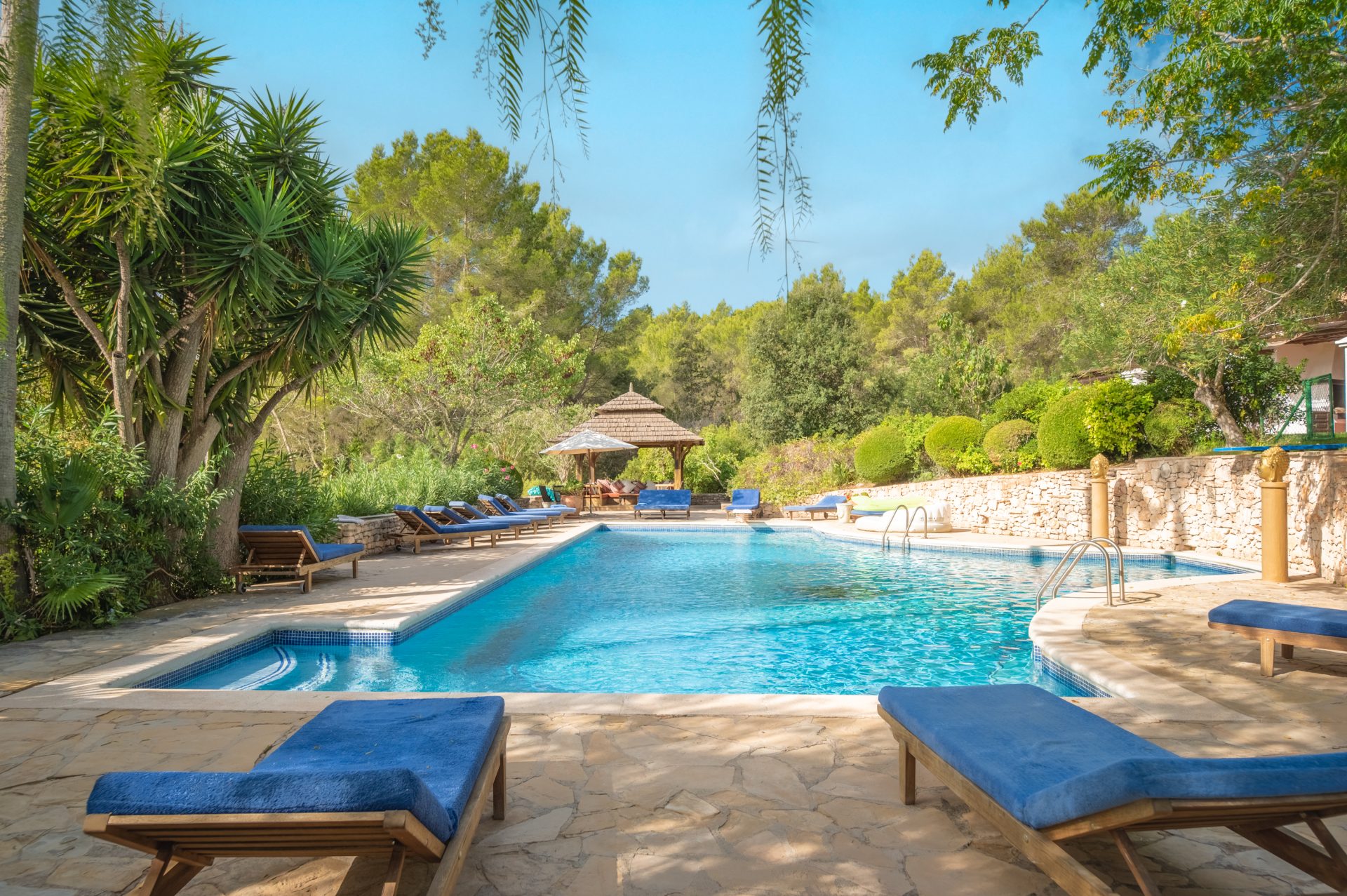 See it for yourself
Finca Can Bonair is more than a home; it's a slice of Ibiza's best, in the heart of the countryside but close enough to towns and transport links so as to not feel isolated.
Click here to view Finca Can Bonair in detail.
---