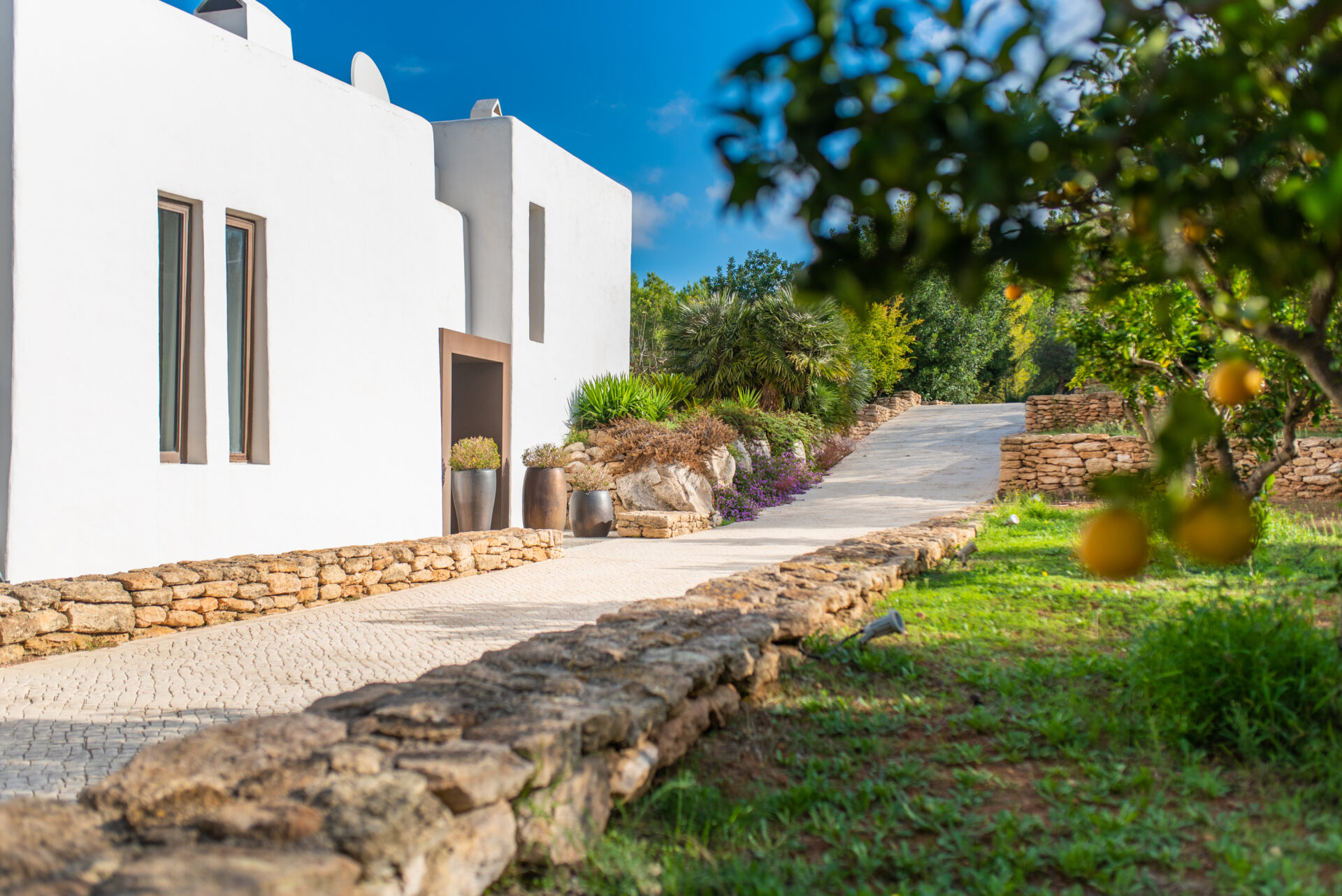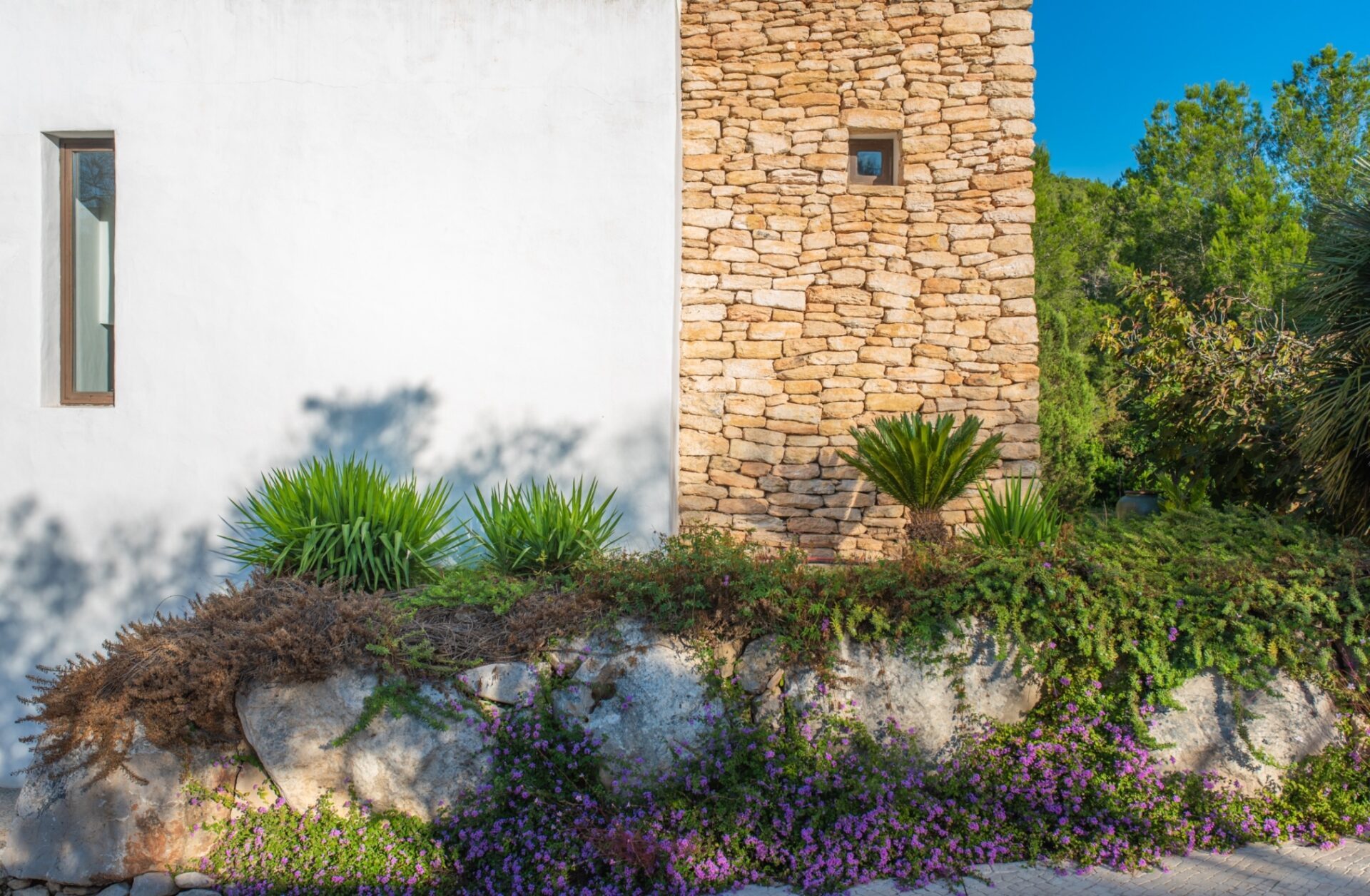 The north of the island has always mesmerised tourists and residents, with its rolling hills, winding roads, untouched secret beaches and slow-paced village lifestyle. Sometimes it's little like setting foot back in time, to a far simpler and beautiful way of living. This extremely romanticised vision, can easily become your own personal retreat and balearic oasis outside of today's often fast paced culture.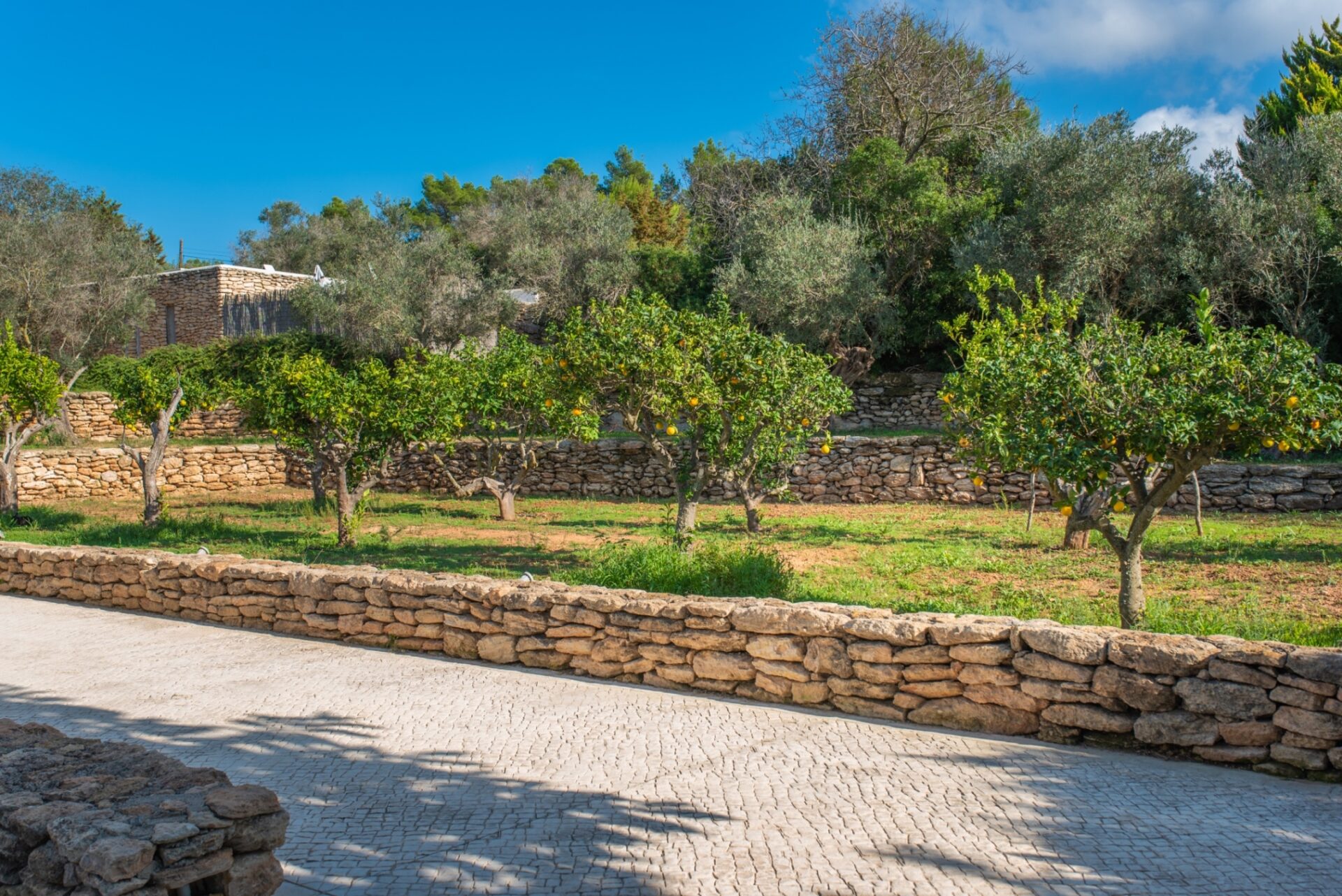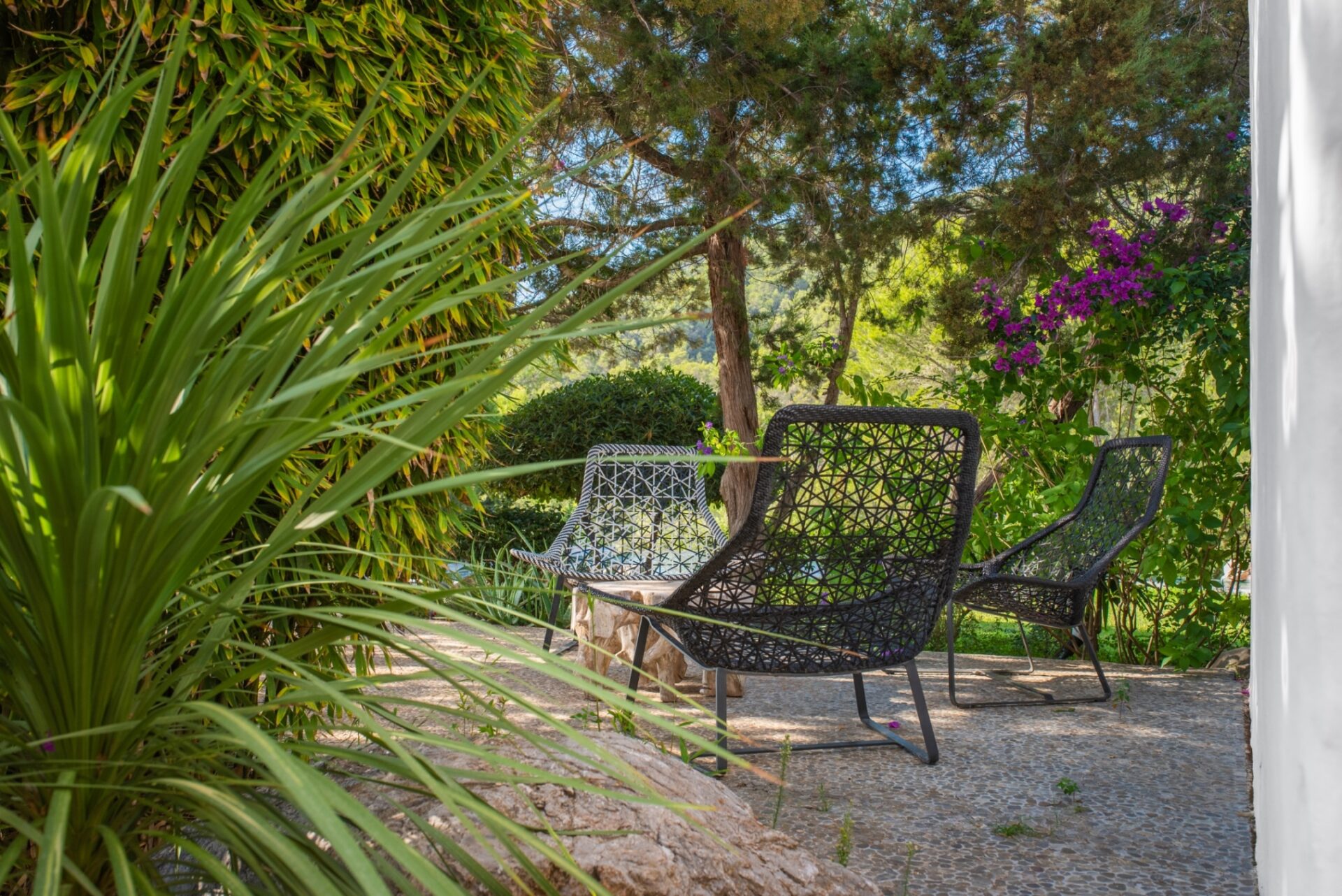 One property in particular that uniquely stands out is Can Bikini. Nestled within the burgeoning pine forest hills above the alluring town of Santa Inés. This area is infamous for its spring almond tree bloom, during which time it's common to find local residents embark on a moonlit walk where the blossom abundantly illuminates the orchards. It's a true thing of beauty.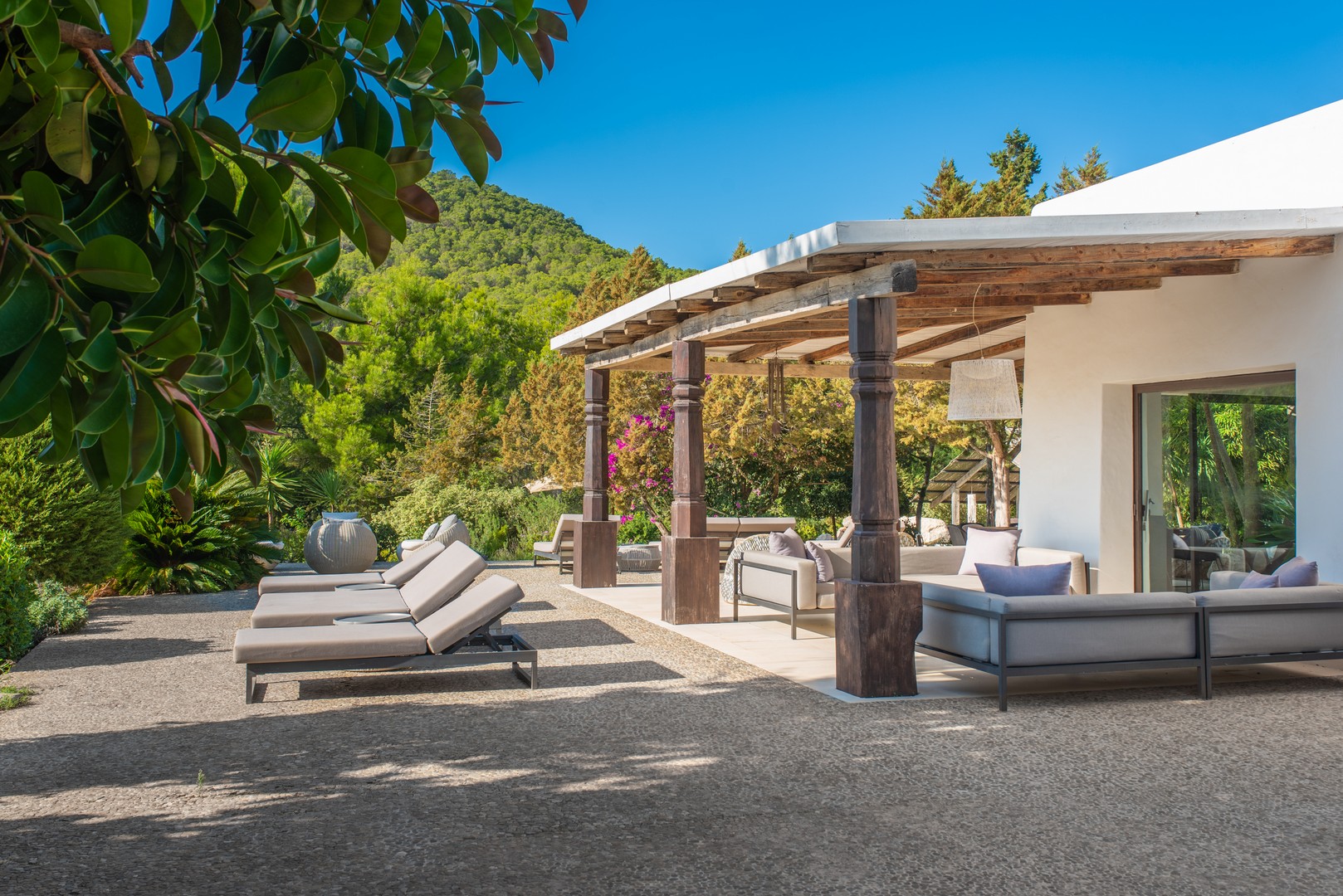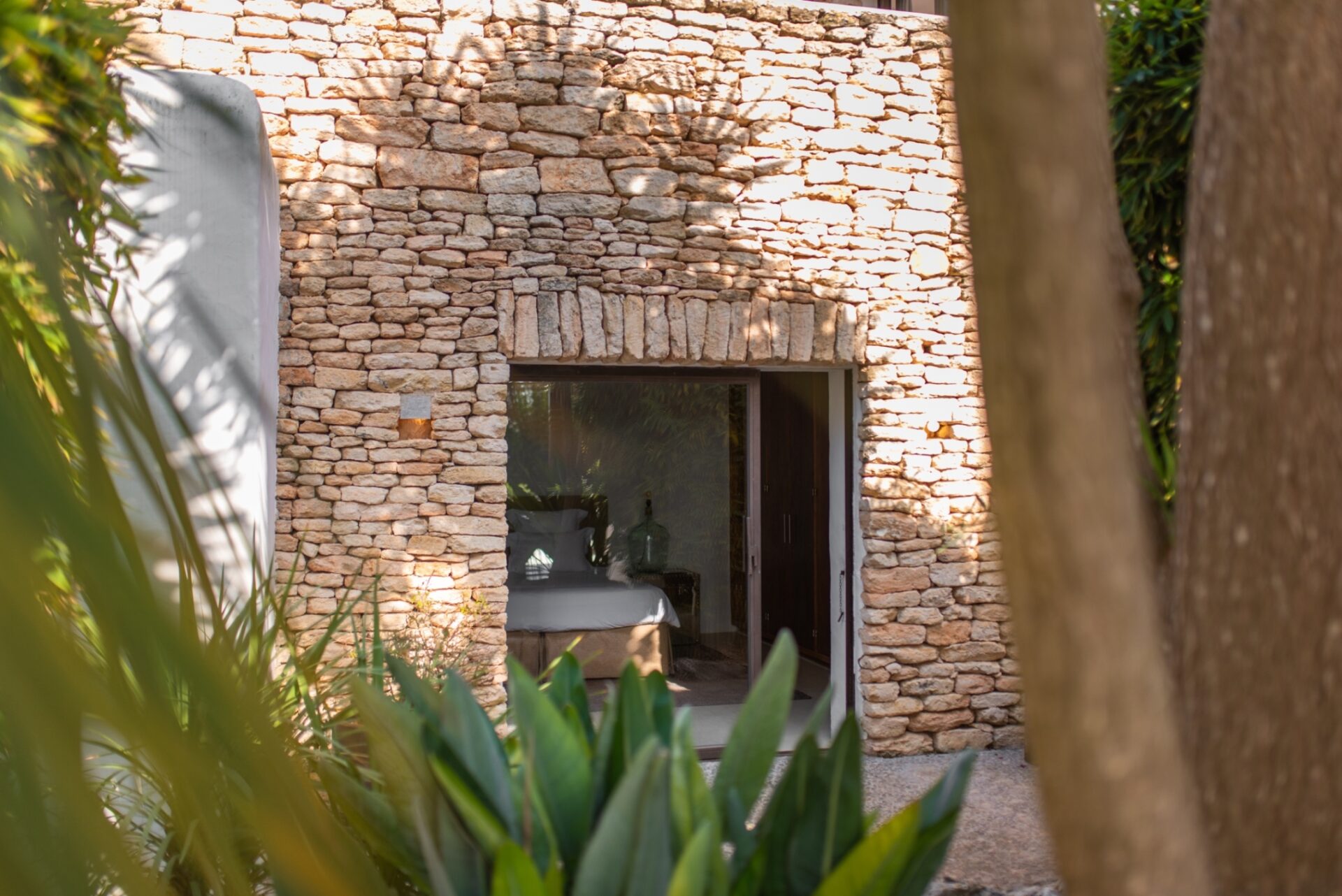 If you are looking for a serene Northern Sanctuary then Can Bikini is definitely your spot. This area is one of the last destinations in Ibiza that truly connects with the real authentic, untouched land of the island. A picturesque escape where this traditional Ibicencan country house has been stylishly restored and modernised whilst retaining its rustic rural charm.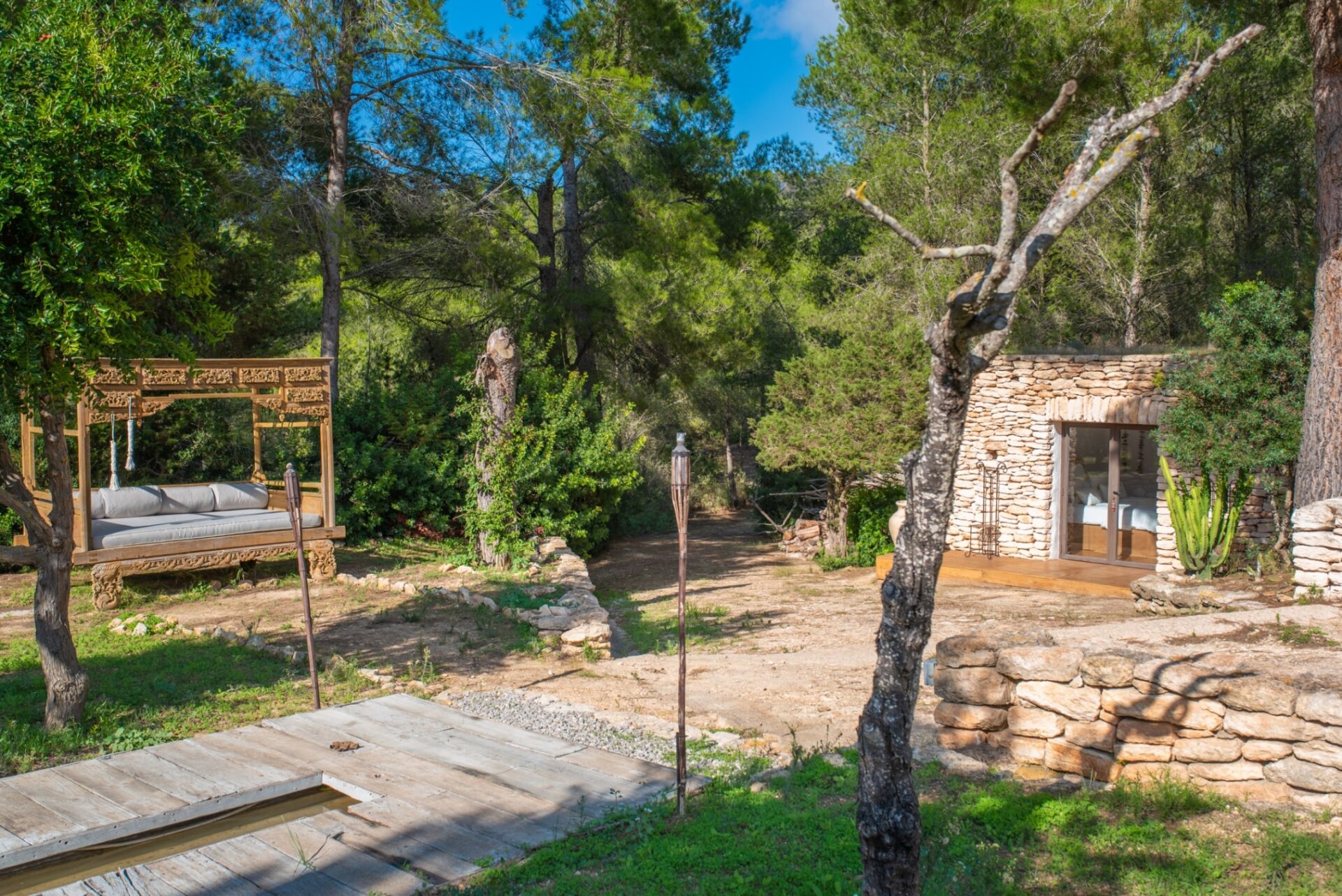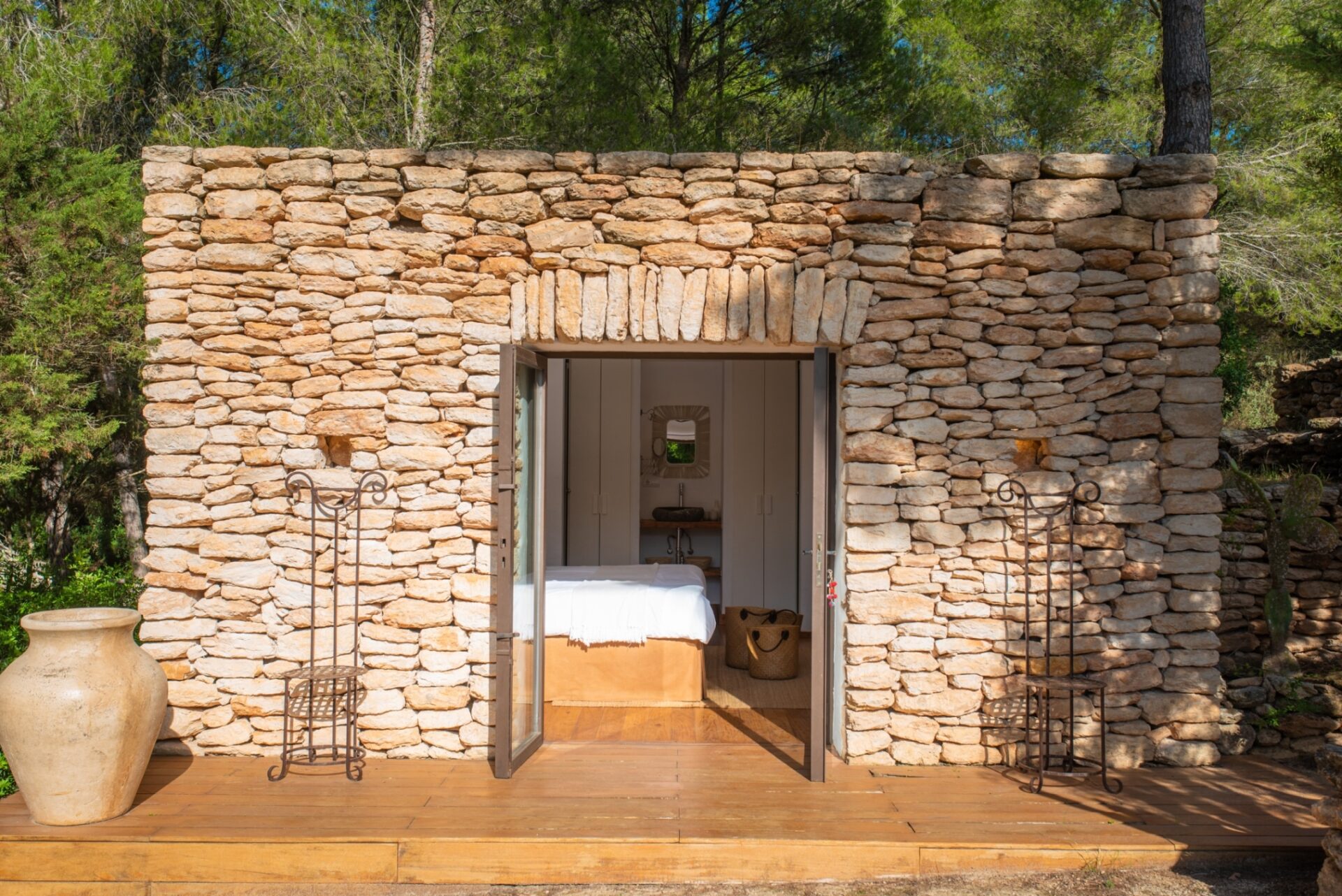 The property boosts four contained homes in one. The Main House has two bedrooms with en-suite bathrooms on the ground floor and one master bedroom with an en-suite bathroom on the upper floor. The master bedroom has a large private terrace with distant sea views. You then have the quaint Casita which is often used as a staff house with one double bedroom and an open plan kitchen and living space. Further across the wooden floors you can find a separate bathroom and a laundry facility.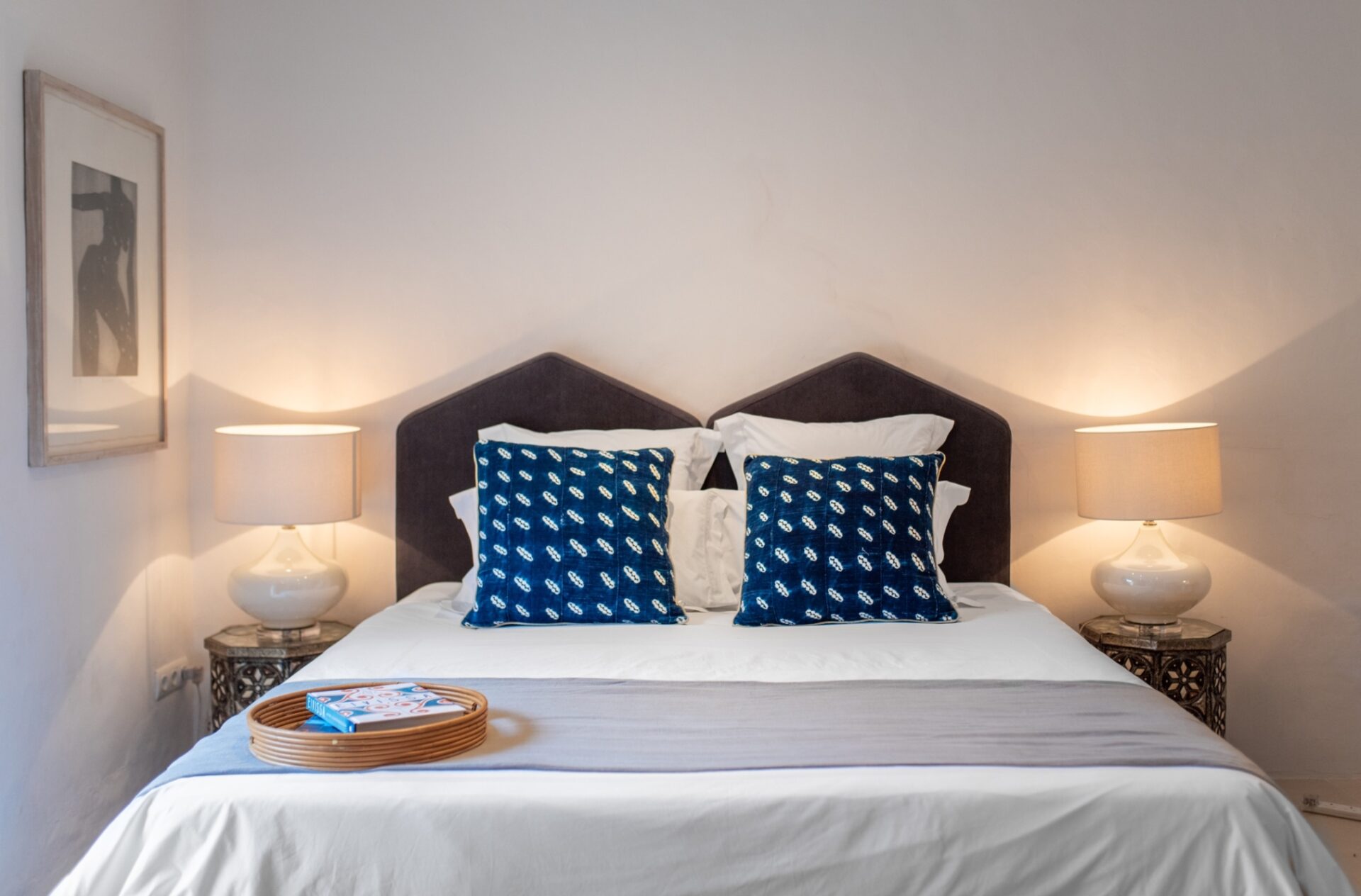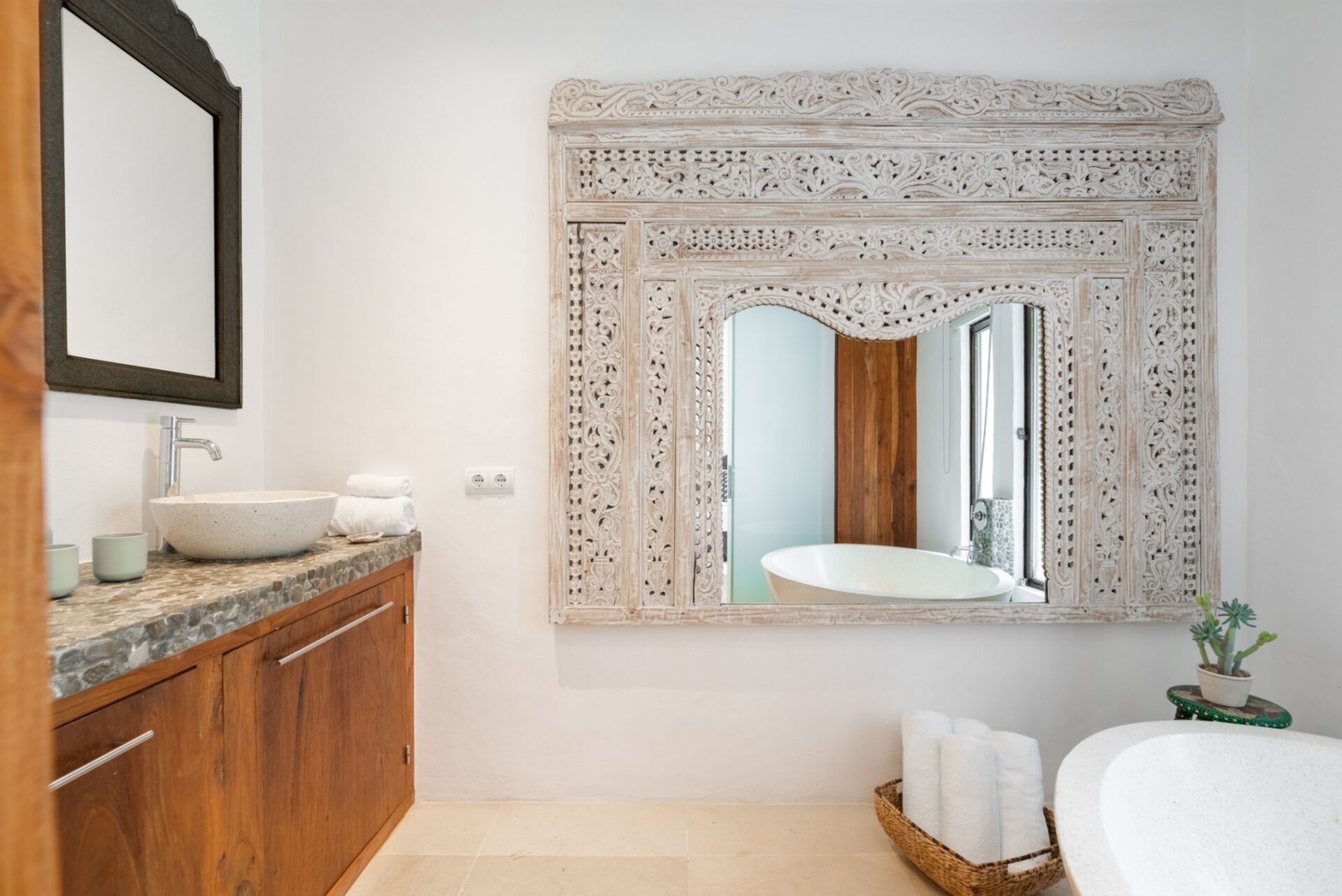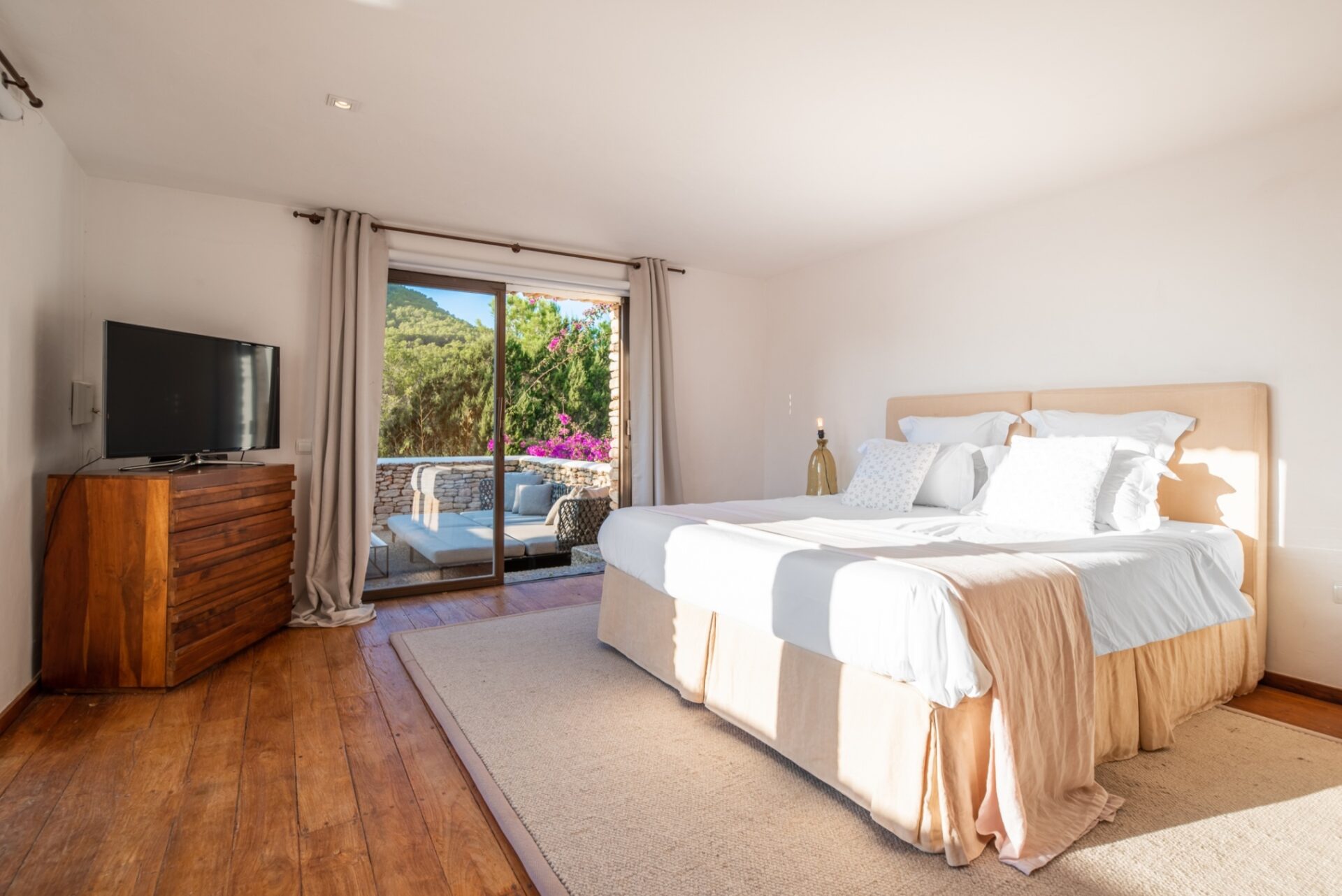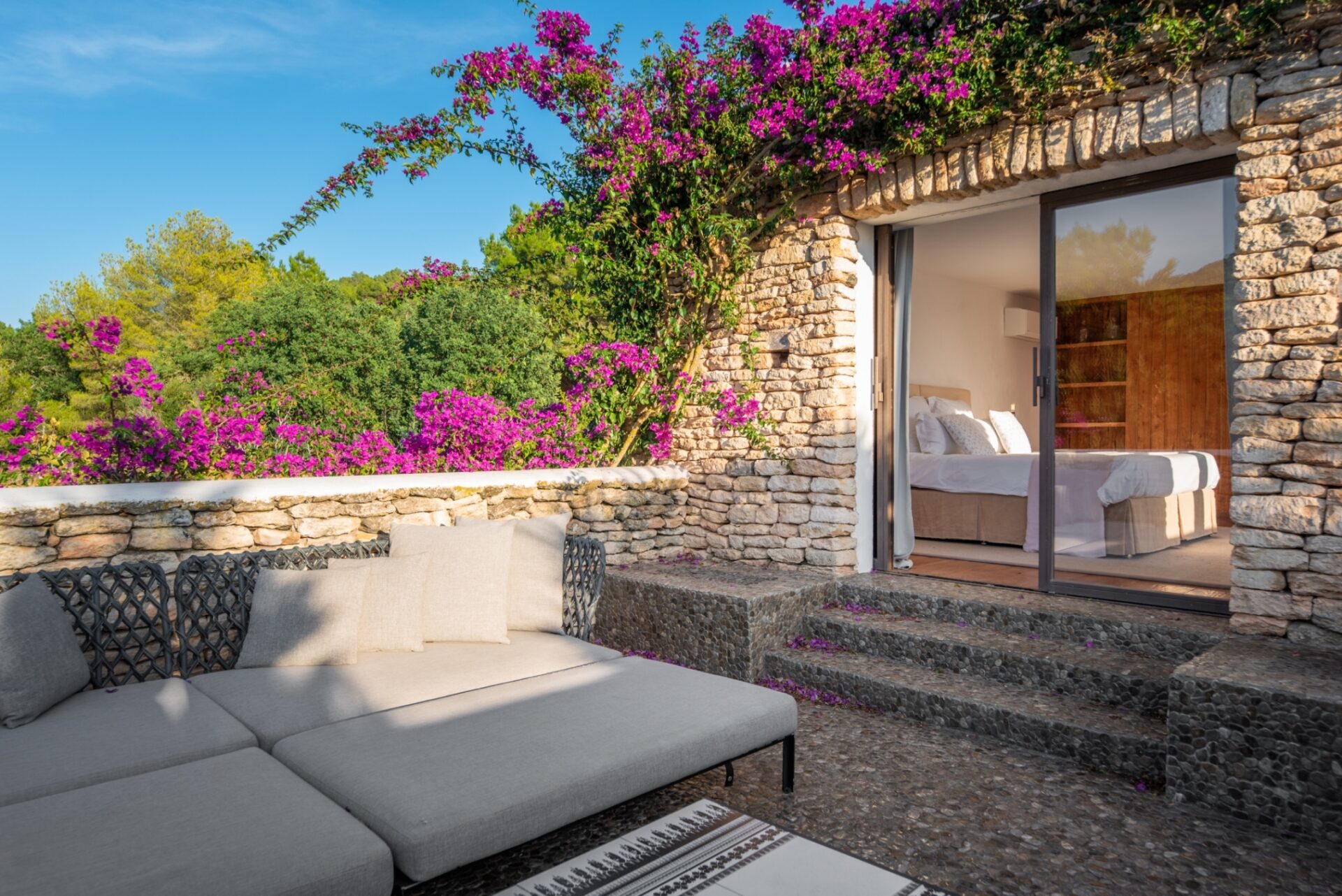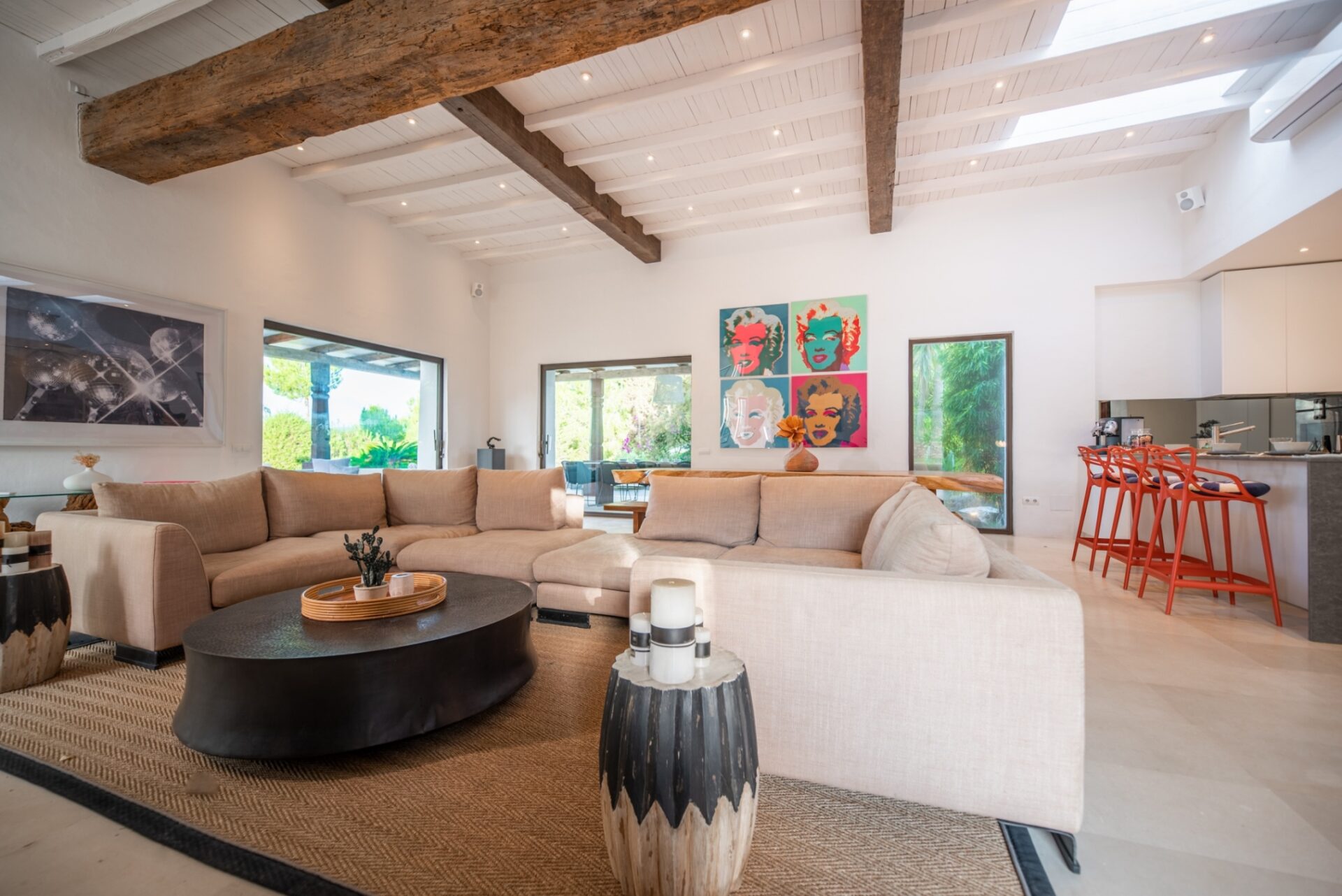 Over the grounds, sits the third building which houses the Studio, a spacious and self-contained residence, hosting one bedroom, a modern en-suite shower and WC. A little further along the path, you can find the Bali House with one double bedroom, a lounge and a separate outdoor bathroom. The natural flow of this property is really special.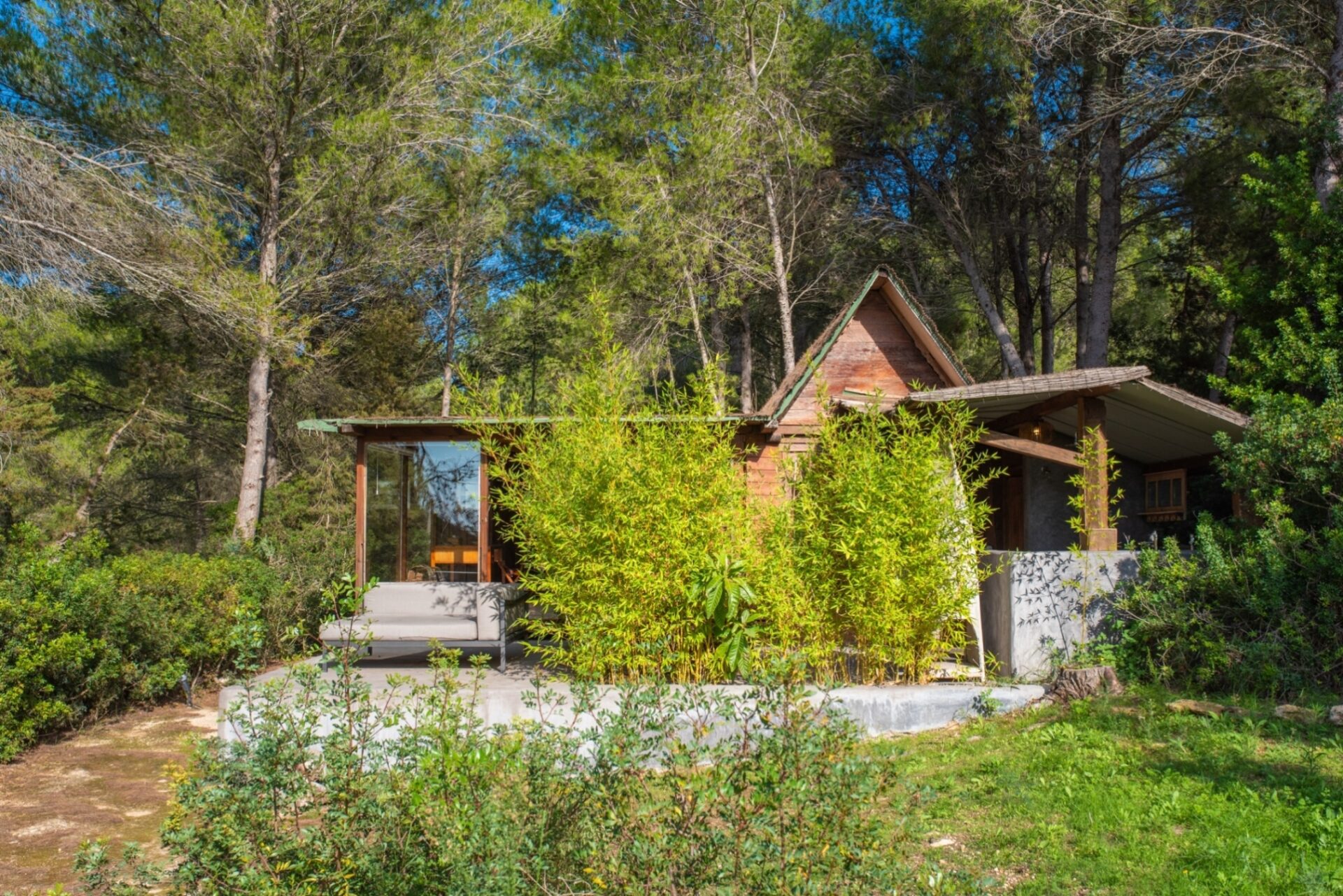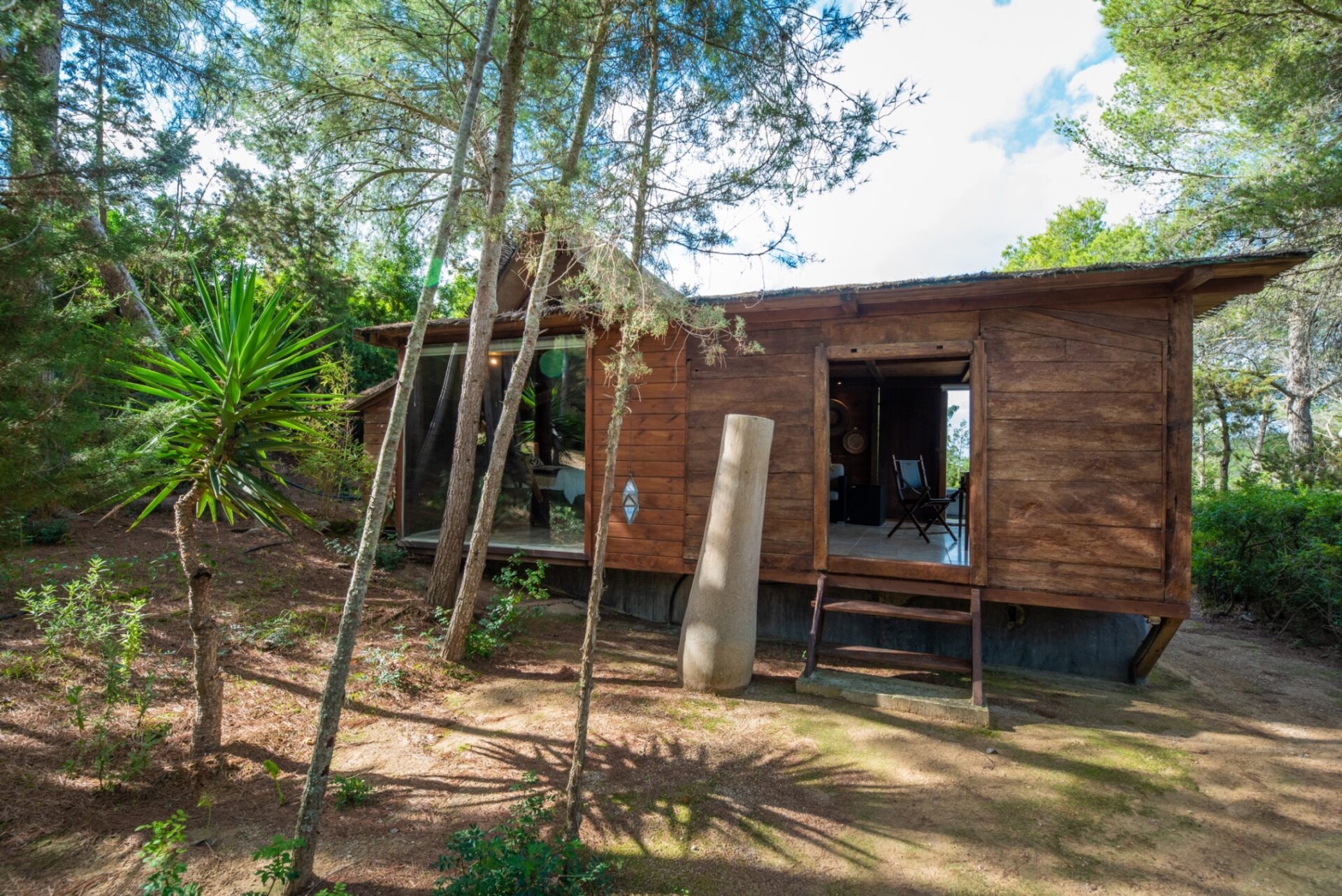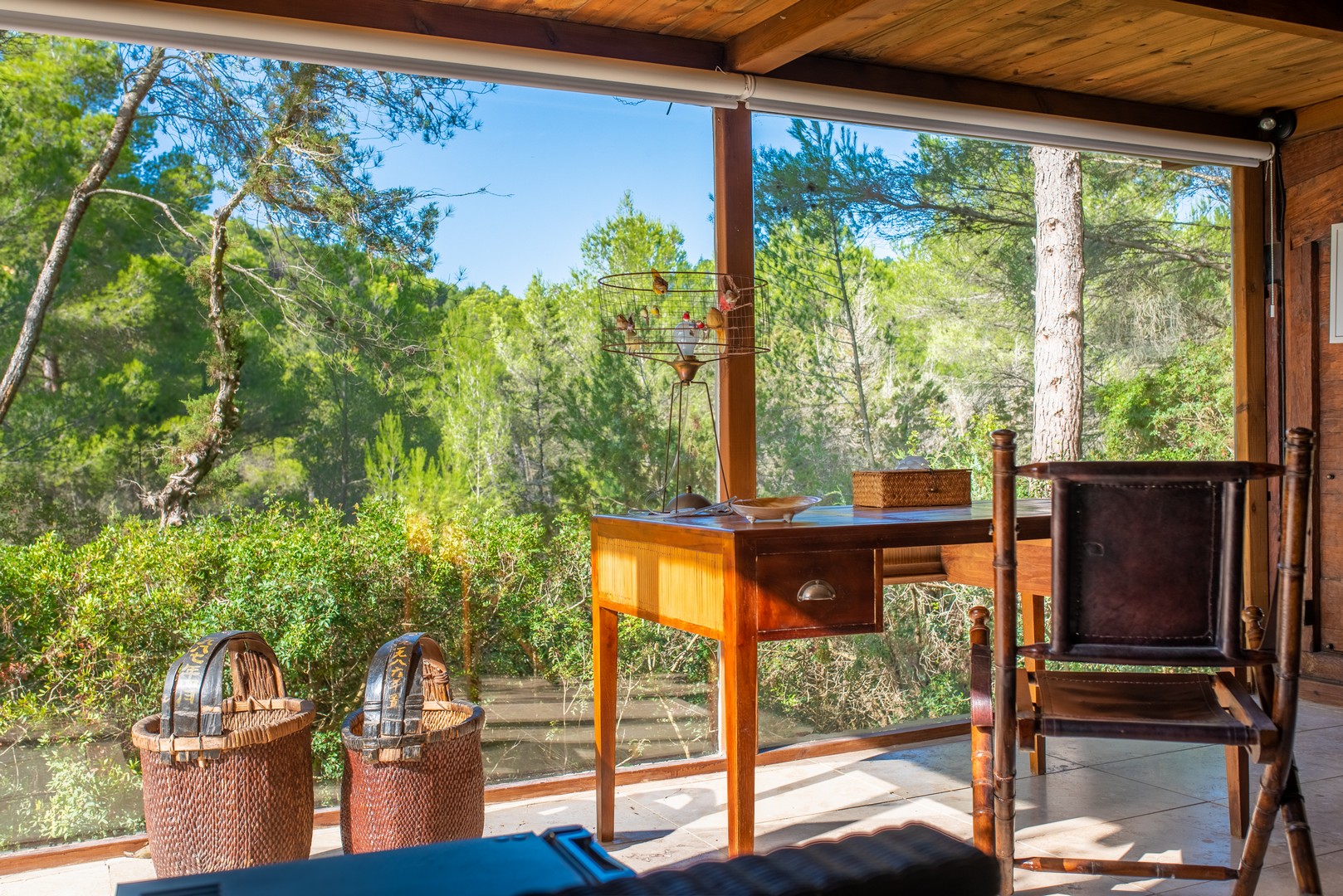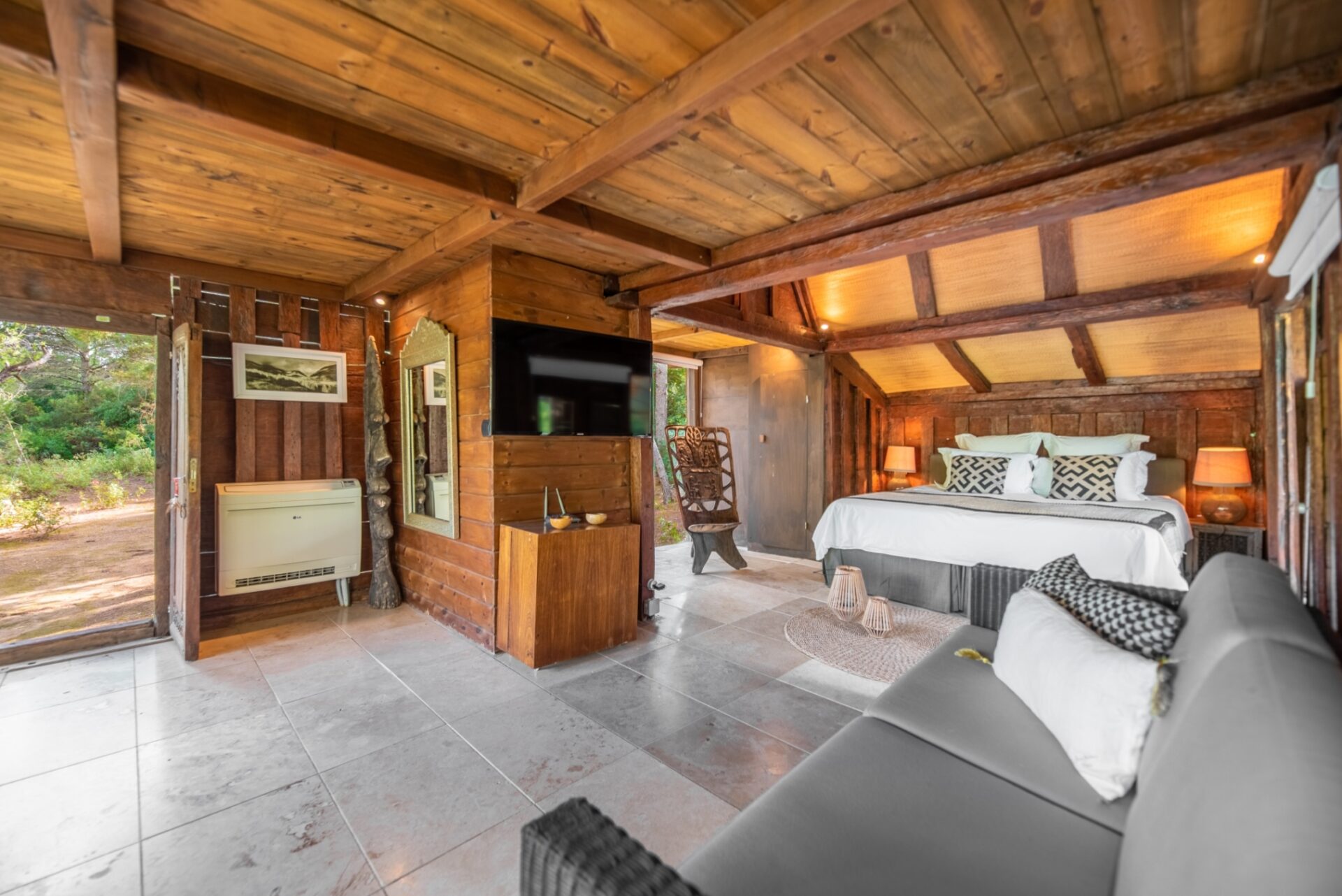 This will be a perfect home for those who like to entertain, providing plenty of exterior dining and kitchen areas, and let's not forget the cabana-style pool house with a dedicated outdoor kitchen and bar that's perfect for those lazy sunny days and moonlit nights beside the pool. The pool area itself is a tapestry of shades of green, the turquoise infinity pool, contrasted with pine forest, grass lawn and bright bamboo. It's easy to imagine unwinding in the crystal clear water of the infinity pool, with the sound of bamboo gently swaying in the breeze.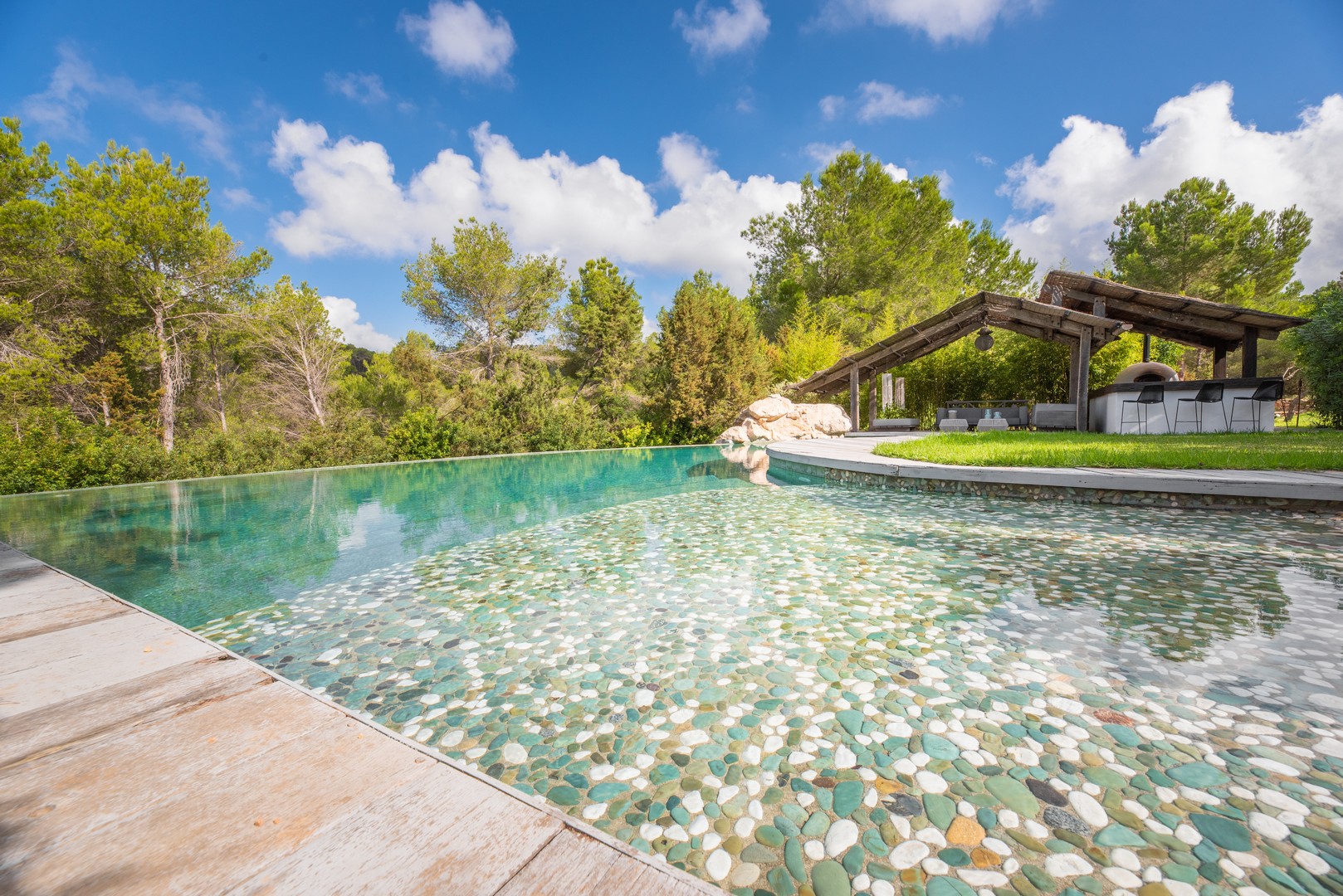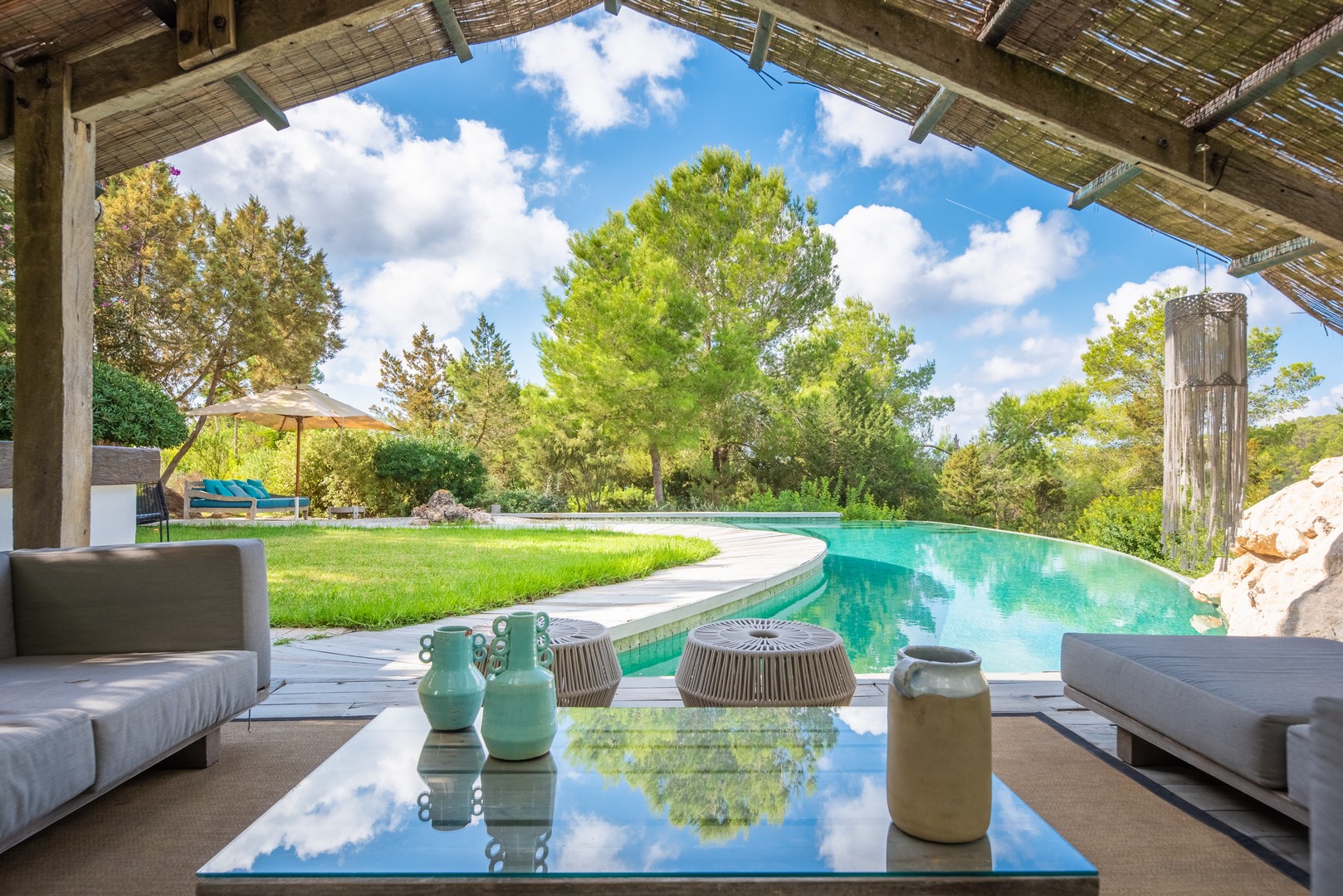 The space on offer here, perfectly lends itself as an idyllic playground for both adults and children alike. The landscape is beautifully designed with areas for entertainment, be it for youngsters in the treehouses or set beyond overlooking the undulating hills, pine forests and Ibiza's vibrant blue skies. For those explorers amongst us, there are countless hiking trails that meander through the local mountains, as well as areas for cycling, mountain biking and other enticing outdoor activities. Also the stunning local beach of Cala Salada is only 10 minutes away.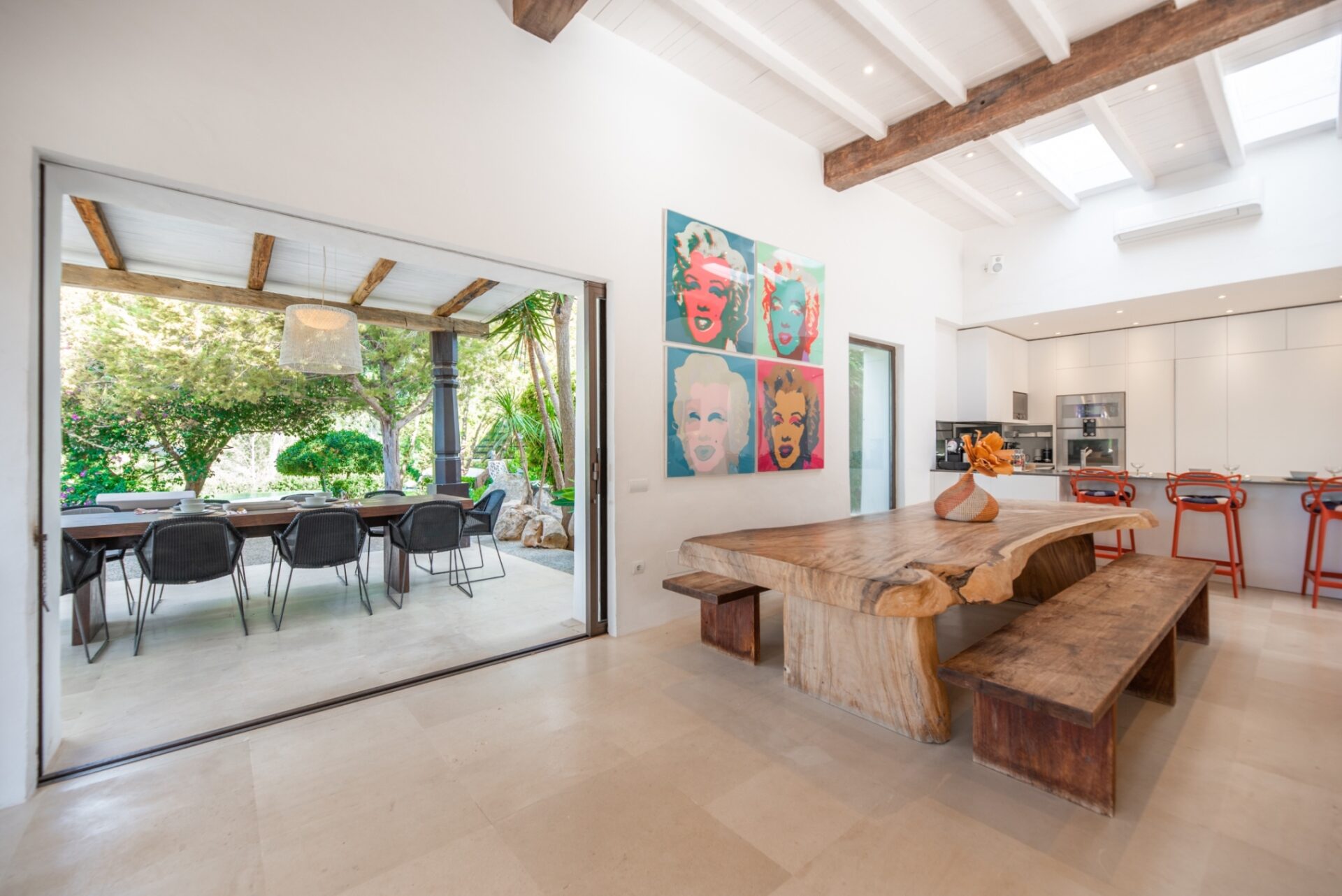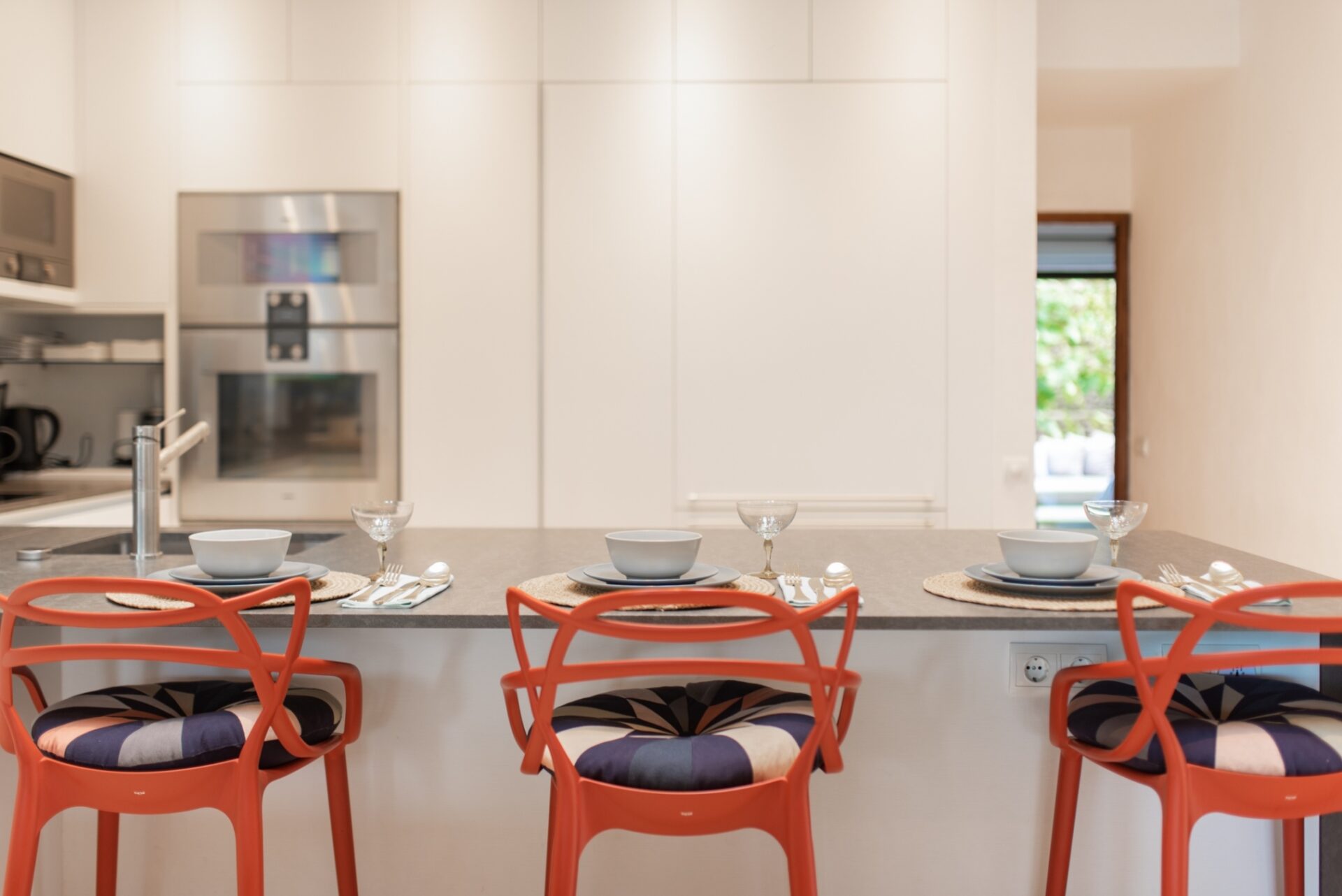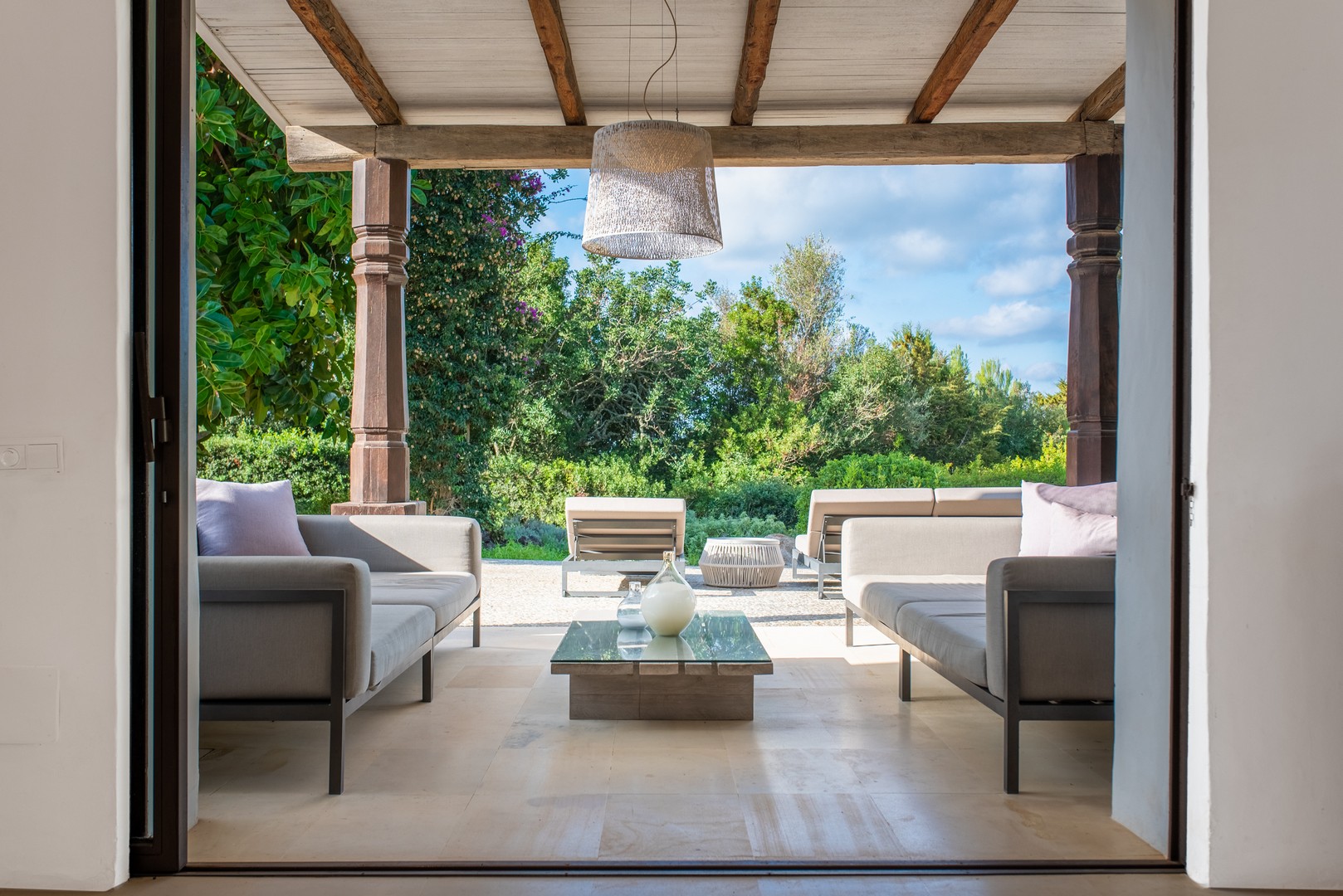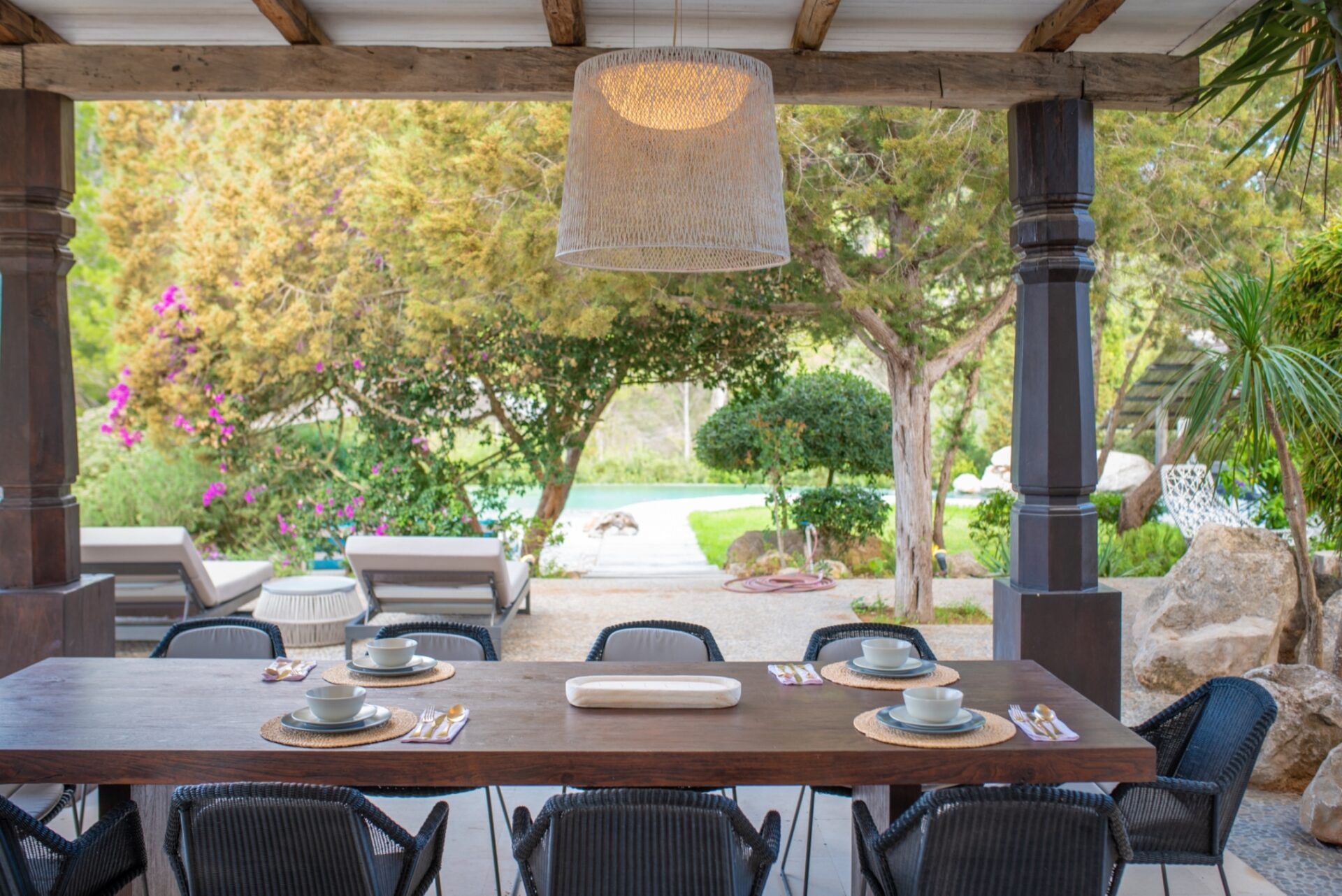 The house itself opens out from the kitchen and dining areas onto the splayed terrace and across to the gardens, with a well-thought-out living space that fluidly flows from indoors to the outdoor points. With a perfect ratio of freedom and function there is an area that fits every occasion. Be it for entertaining beneath the shaded terrace, or for an early morning coffee under the rising sun.
Can Bikini truly feels like a magical haven with so much to offer its guests, and the reason it has become one of Ibiza's hottest properties this year.
---