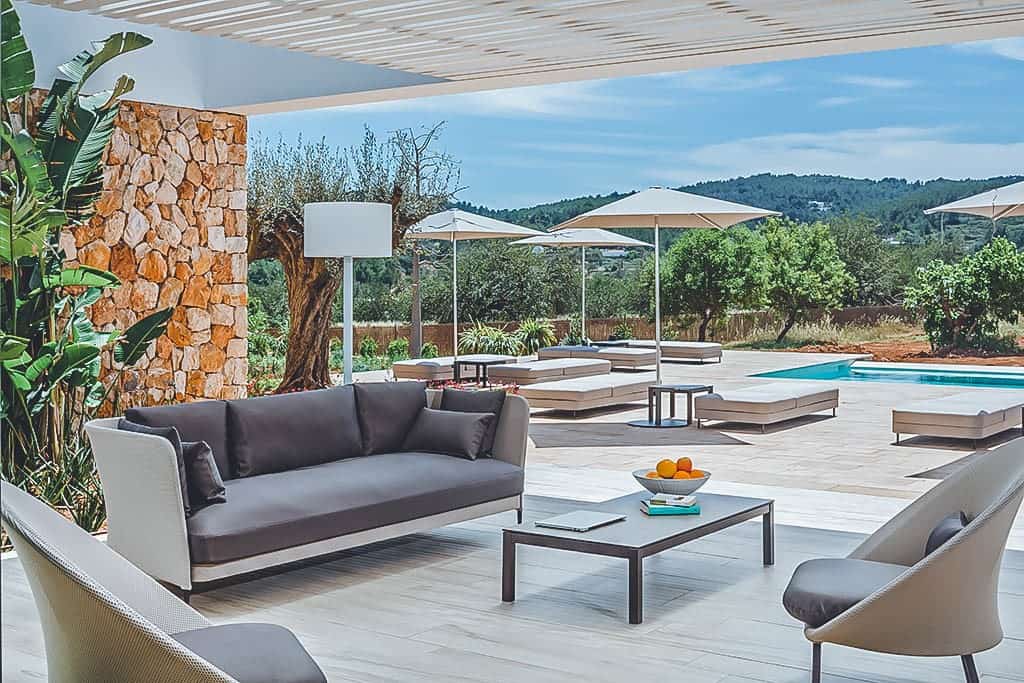 It feels as if the summer has already begun here in Ibiza, with the return of smiling tourists – thrilled to once again be able to travel to their favourite island destination – and the happy homecomings of many residents who have summer homes here. Life as we know it seems, dare we say it, quite normal for this time of year – aside from a few remaining limitations on capacities and get-togethers – and here at Villa Contact, we're definitely looking forward to enjoying the season ahead.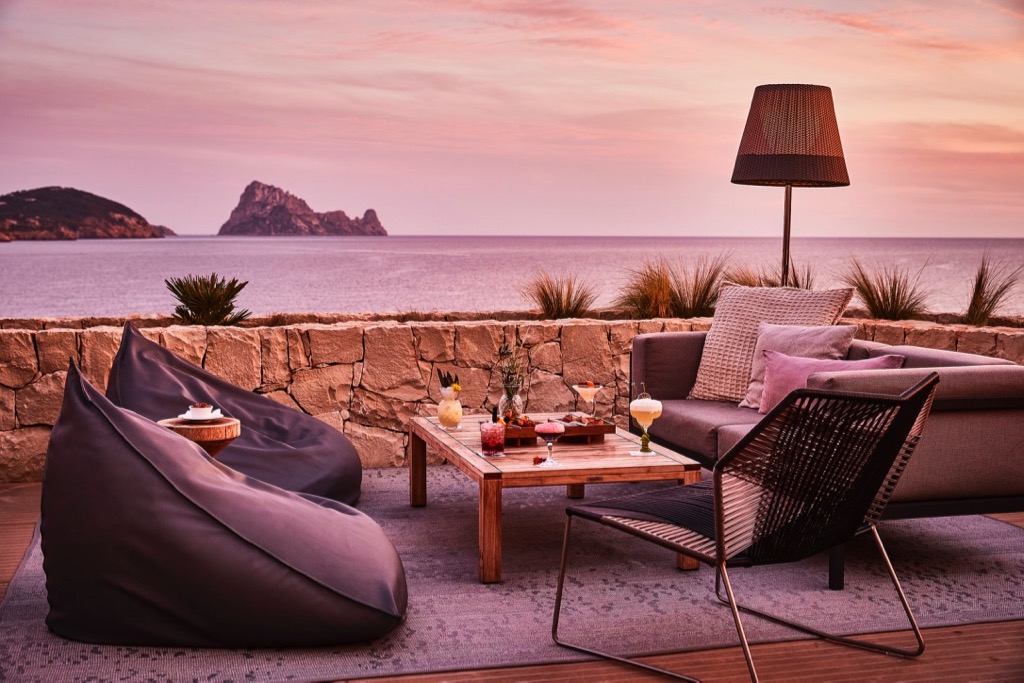 With over 300 days of sunshine per year, it's little wonder that outdoor living informs both the traditional and modern Ibiza architecture and design. Homes of all shapes and sizes on the white isle tend to embrace the indoor/outdoor lifestyle the Balearics Islands are known for, with a focus on glass-fronted living spaces that open out onto large terraces, creating expansive and spacious areas that are perfect for living and socialising. In this post-pandemic world, where many of our friends and family are now much more conscious of keeping a safe social distance and prefer to spend time in the open-air, Ibiza homes don't need any kind of modification to adapt to today's societal requirements.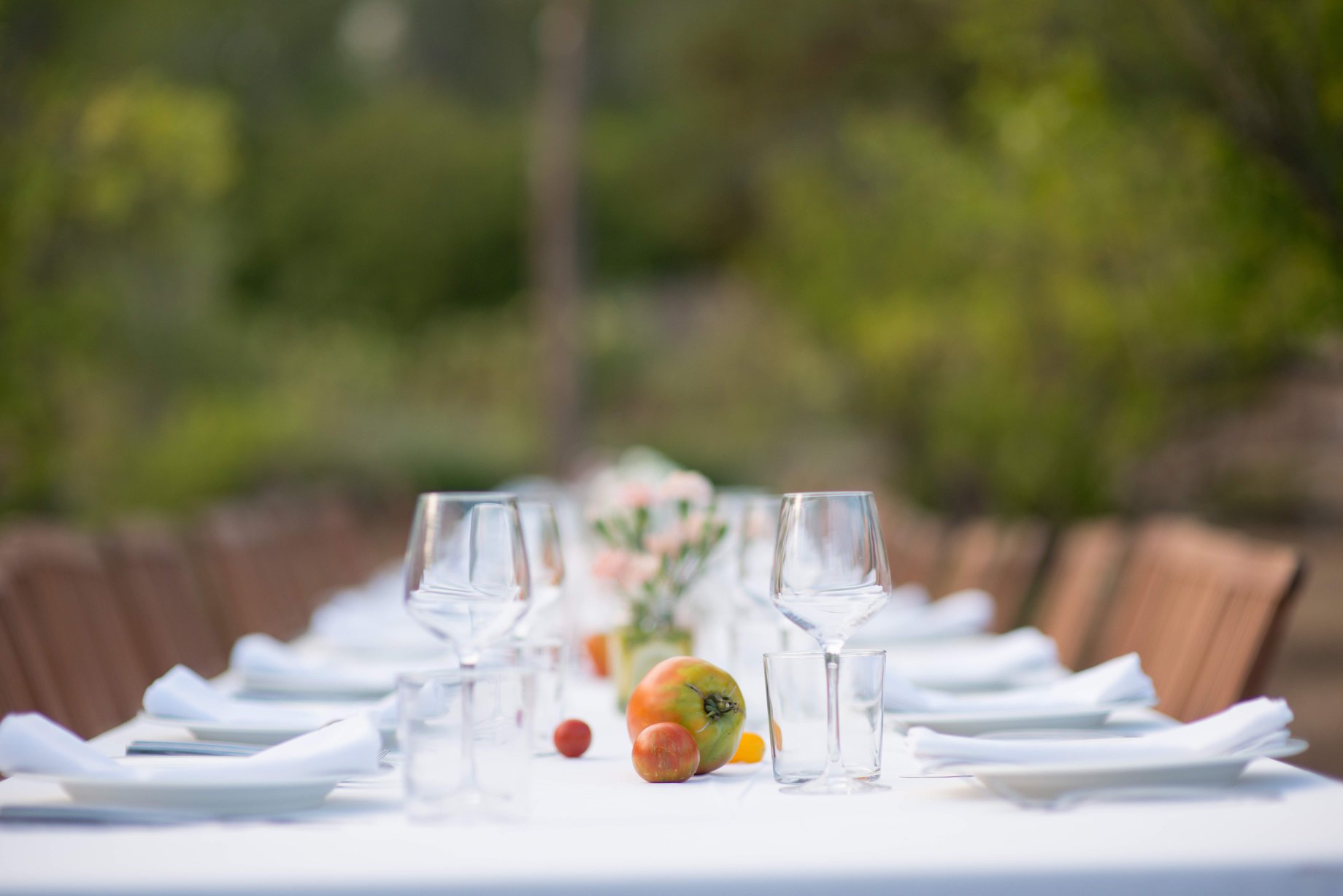 Surely one of the most popular outdoor activities known to any Ibiza lover is the act of dining alfresco. Most Ibiza residents have it down to an art form. Very few restaurants in Ibiza aren't equipped with an outdoor terrace, which are just as popular in winter with the addition of some toasty gas-flame heaters. Nothing beats eating beneath that big, blue Balearic sky. That's all well and good when you're on holidays, but most people who own a home in Ibiza aren't dining out in restaurants three times a day, seven days a week. So how do you create those alfresco dining vibes in your own home?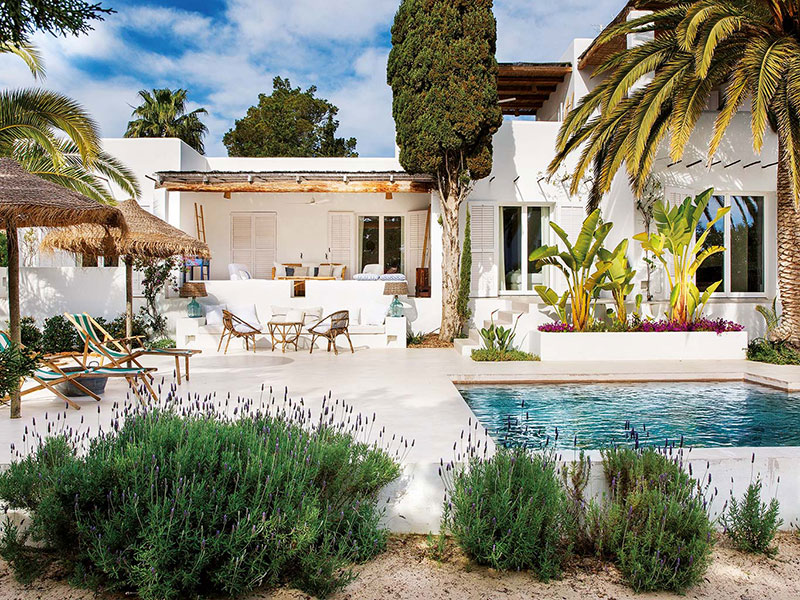 If you're fortunate enough to live in (or be building) a villa with enough space for an outdoor kitchen, we can't recommend this enough. Whether it's an ancient wood-fire oven that's been a part of your finca for years, a state-of-the-art barbecue or a fully equipped outdoor kitchen you prefer to cook with, ensuring you have enough space for prep, storage and cleaning is what makes outdoor meals a breeze – outdoor fridges, sinks, cookware, glassware, cutlery and tableware mean you're not running in and out of the house every time you need a new gadget, ingredient or something rinsed.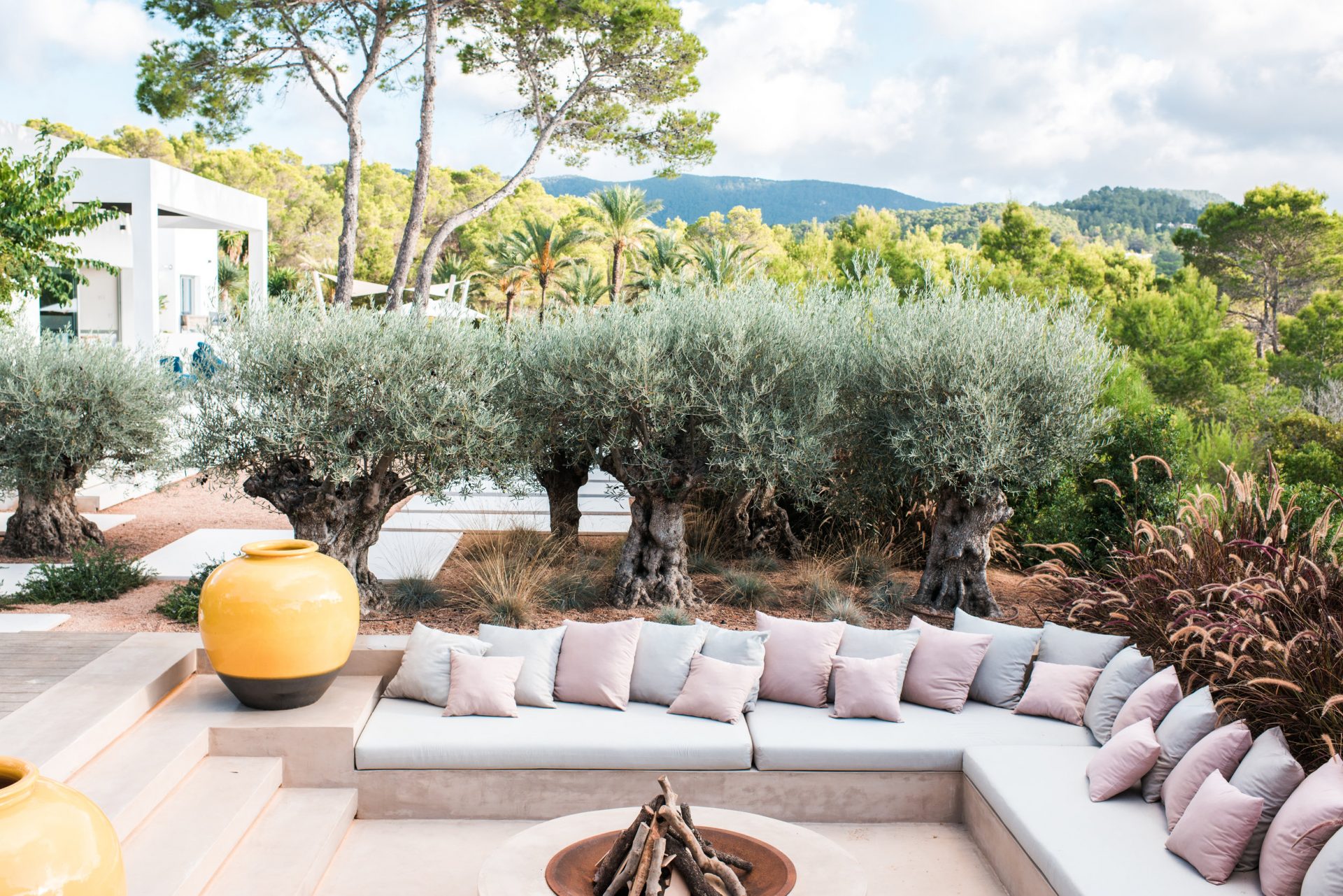 If your house or apartment doesn't have space for the whole shebang, you can always make do with a basic barbecue – even the classic domed Webers come in mini-versions now that are ideal for apartment terraces or rooftops – or a portable hob. Outdoor dining rooms are commonplace in Ibiza villas, as are apartment terraces with long tables and chillout spaces. Whether you're hosting a big communal dinner for all your friends in summer, if you've thrown a picnic blanket on your lawn (or the beach) for snacks, or it's a simple coffee or breakfast alone in your favourite sunny chair in the morning, there's no meal that doesn't taste better outdoors.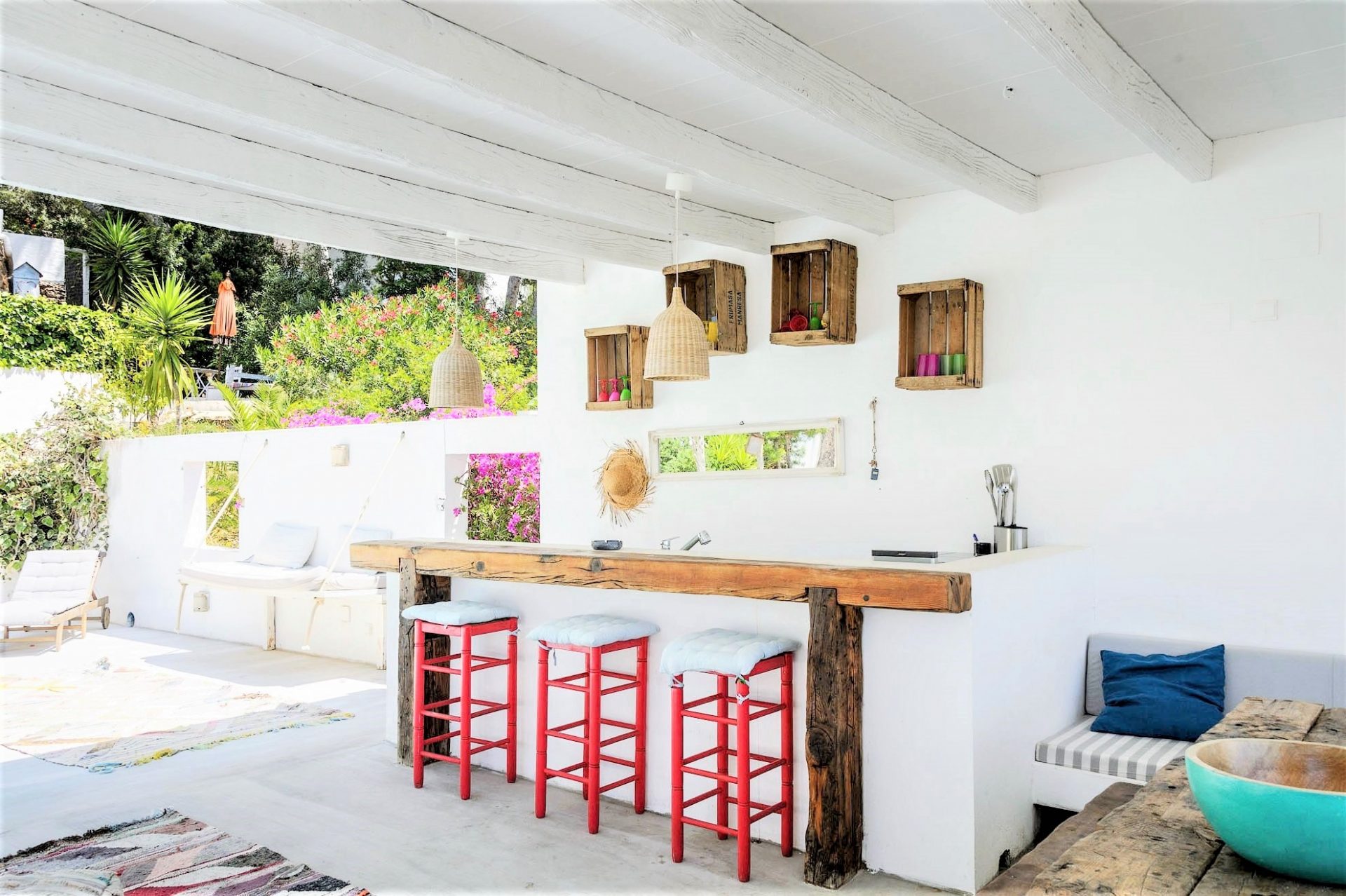 Then of course, there's the matter of alfresco drinking. Installing your own garden bar guarantees you'll be the most popular of all your friends when it comes to socialising safely and outdoors this summer. Whether you want an outdoor fridge (or simply an oversized cool box) to keep your beers warm by the pool, or a fully equipped bar where you can shake and stir your own cocktail recipes all night long – or call in the experts to do it for you – it revives the classic 'back to mine' nostalgia, especially at the moment as local bars still have to close before midnight. If your yard or terrace isn't big enough to build your own bar, invest in a retro-style drinks trolley. The trend for drinks-on-wheels has had quite the revival of late and means you can whizz your mobile bar in and out of any room or space as you like.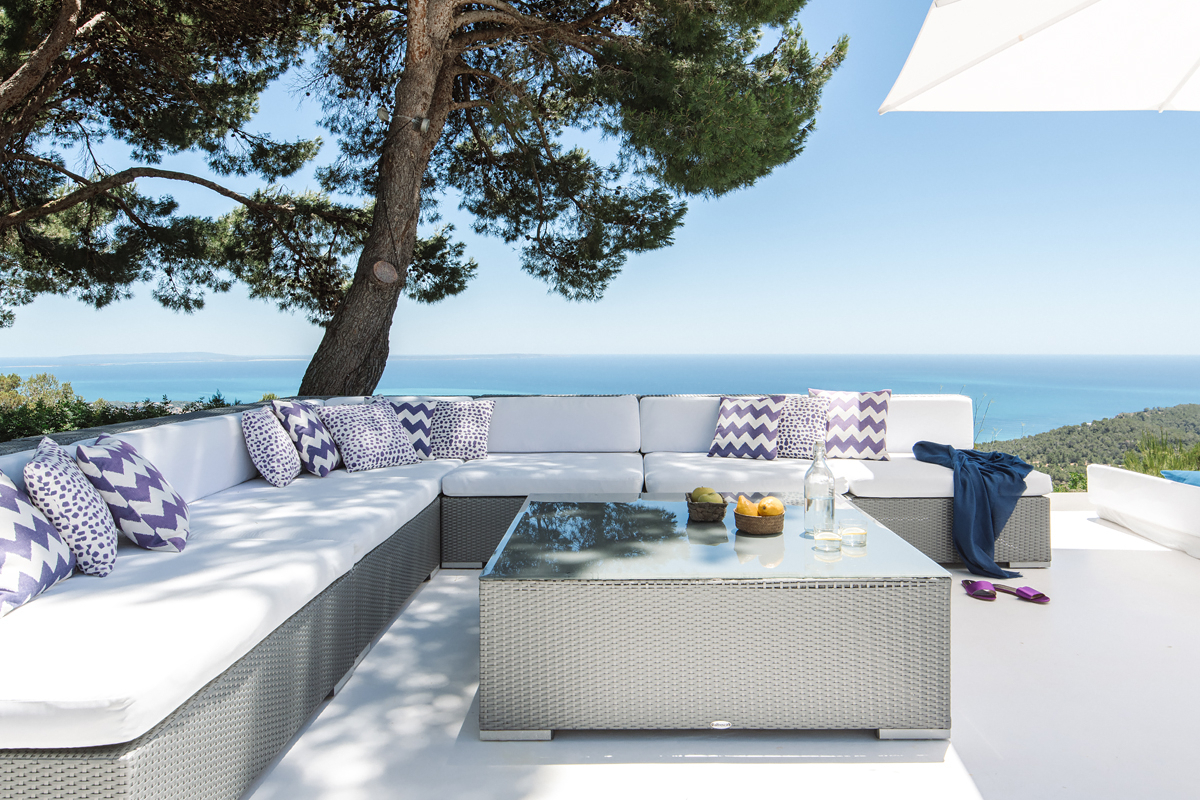 In addition to eating, drinking and entertaining, there are other day-to-day activities that we've completely embraced in the great outdoors. Take the concept of an outdoor cinema, for example. Why sit like sardines in a freezing air-conditioned room full of strangers when you can have your favourite flick projected onto a wall of your home while you watch from the comfort of your plush bean bed? Cinema Paradiso Ibiza bring the whole set-up direct to your villa, complete with a popcorn machine and the latest releases, or you can invest in your own home screening kit for endless Disney or Peppa Pig re-runs for the kids and cult flicks for the grown-ups. You can even attach a karaoke machine to them – just be sure to warn your neighbours in advance.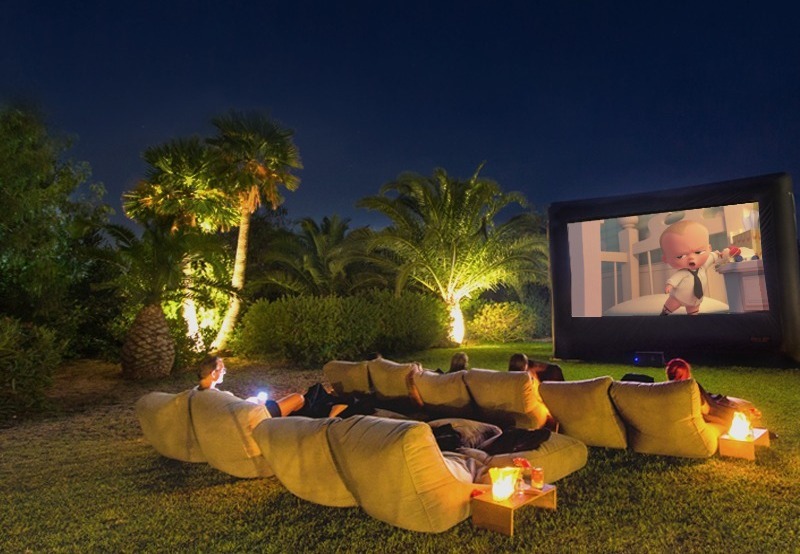 Exercising outdoors has always been popular in Ibiza and this season it looks set to be more in-demand than ever. After all, who wants to run 20 kilometres on a treadmill in an overcrowded gym when the coastal pathways are so spectacular? Over the course of the global lockdowns, as more and more people embraced home workouts or delved deeper into yoga and meditation, there's been a rising demand to dedicated rooms, garden space or terrace corners to accommodate gym equipment, TRX, yoga platforms, meditation spaces – you name it. Whether you work out with an app, with a friend or call in the experts to put you through your paces by the pool, shedding those pandemic pounds is much more of a pleasure beneath the Ibiza sky.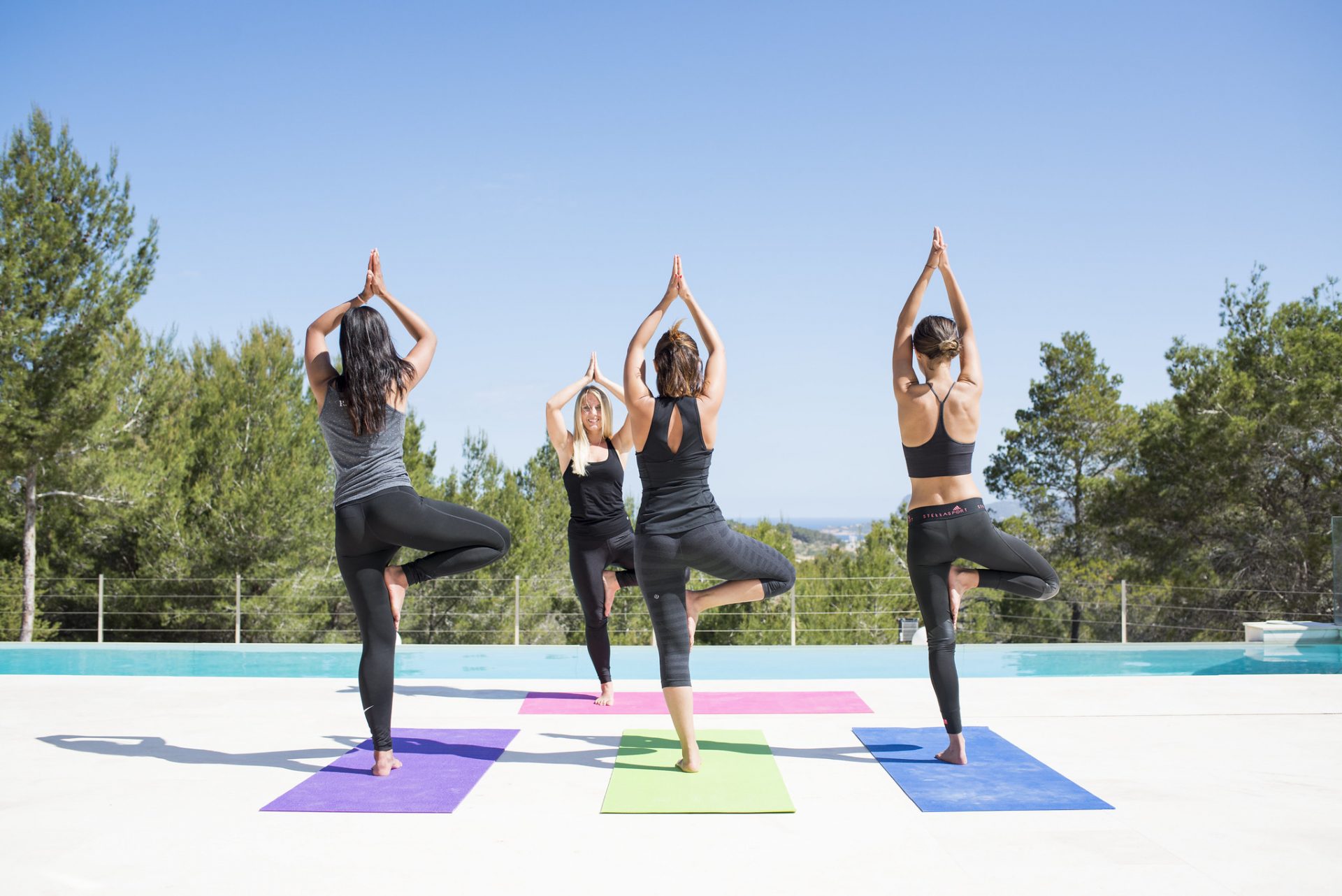 Fortunately, life in Ibiza is mostly lived outdoors, which means getting back to a semblance of normal (with a side of health and safety) has been quite seamless for islanders who are well accustomed to meeting friends on the beach, on restaurant terraces, in open-air bars or even in their homes for barbecues and sunny play dates – even in the winter months. When it comes to living life alfresco, we think Ibizans through the ages must have written the book!
---