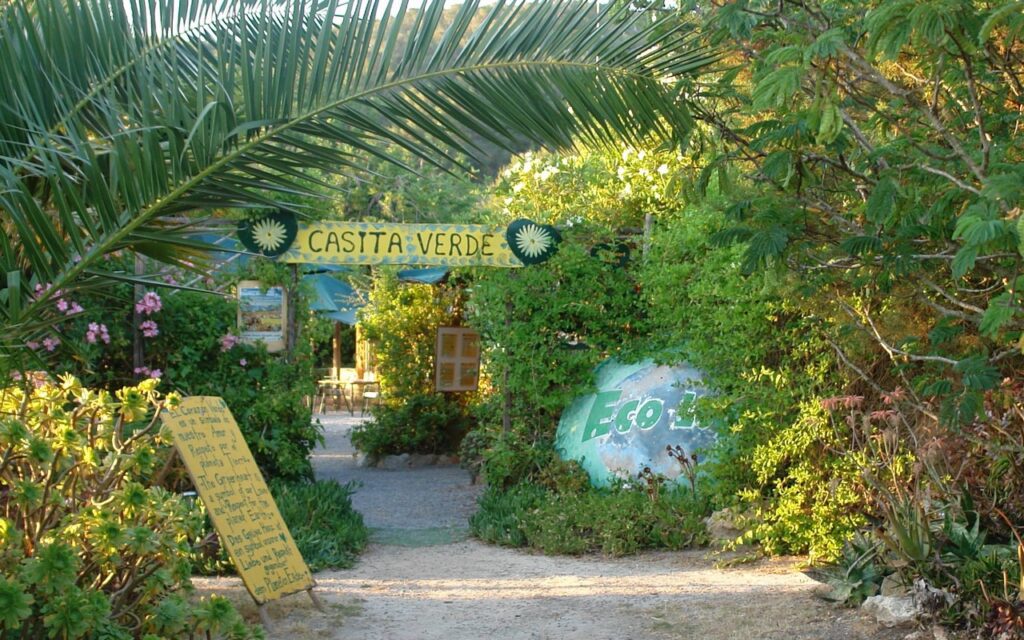 Here at Villa Contact we have a passion for the preservation, restoration and protection of the natural environment and cultural heritage of Ibiza. Being born and raised here has given each of us a connection to this island that goes far deeper than simply just living here. That's why being loyal to businesses and organisations that hold the same philosophy as us is important. Here are a few of our favourite business and partners who take the health of our island idyll seriously.
Casita Verde
This is the cute eco headquarters for the GreenHeart Ibiza Eco Logic Association. It's an experiential education and study centre for permaculture techniques and other ecological methods and theories. But behind all the science and ecology is a super fun organisation that holds cooking classes, workshops and hosts one of the best and most relaxed Sunday lunches you'll ever eat.
http://greenheartibiza.org/casita-verde/about
Passion Santa Eulalia
It's terrific that Passion Cafe has basically turned in to a chain over the past few years. A chain of healthy and delicious cafes across Ibiza – exactly what the island needed. The Santa Eulalia outlet is bright and warm. The menu is filled with incredible juice combos, lots of veggie and raw dishes as well as some classics. But don't worry meat eaters, there is meat on the menu but it will be hard to choose from all the other amazing offerings.
http://passion-ibiza.com/locations/santa-eulalia/
Herbasana
This cute and well-stocked health food store in Santa Eulalia is a local's hub. There is always some interesting conversation happening. The staff here are super knowledgeable on all things healthy and are always open to making special orders for hard to get items on request.
http://www.ibizaherbasana.com/
The Ibiza Preservation Fund (IPF)
The Ibiza Preservation Fund aims to help preserve Ibiza's exceptional beauty and natural value, currently threatened by mass tourism development, and to promote sustainable initiatives. The Fund will raise money from people from all over the world who care about Ibiza's future. Now is the time to support them and to capitalise on the growing public interest in green issues.
http://www.ibizapreservationfund.org/
Terravita
With a team of landscape designers, gardeners, architects and renewable energy experts Terravita is the only company offering comprehensive services in green building, gardening and renovation. They follow the tenets of the Leadership in Energy and Environmental Design (LEED), a set of criteria developed by the US Green Building Council. It's a rigorous standard that guarantees top rating green properties without compromising on design, function and comfort.
http://www.grupoterravita.com/en/index.php
Can Rich
With a slew of national and international awards under their belt the Bodegas Can Rich is Ibiza's very own ecological winery. Their rosé is particularly delicious and goes very well on an Ibiza summer evening, while the reds are hearty and perfect to accompany many traditional dishes.
http://www.bodegascanrich.com/eng_principal.htm
---