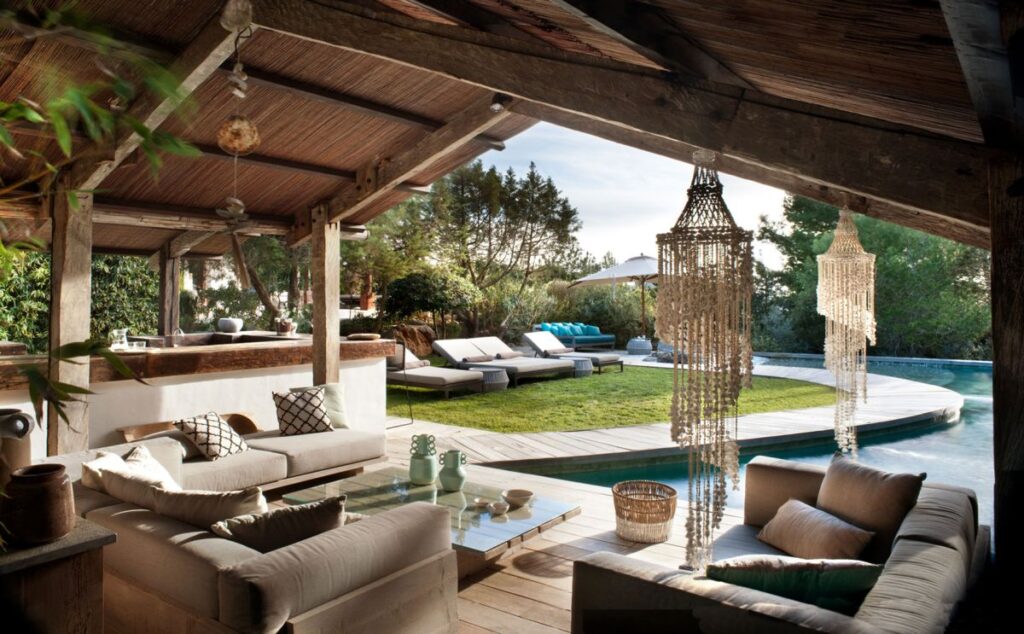 The beauty of the Ibiza summer is that it stretches right into September and October. Breezy days and mild nights mean the indoor/outdoor lifestyle that is so adored is accessible even while the rest of Europe starts to shiver. Designers and architects in Ibiza have mastered the art of the outdoor living room with a panache that only comes from knowing how to live well.
Sofas, sunbeds and low coffee tables merge with neatly trimmed lawns or reach out across sun-filled terraces towards the pool. Pergolas streaming with green foliage provide dappled shade while other spaces find relief via gleaming sailcloth. As night falls, those with inbuilt outdoor fireplaces or braziers will love to cosy up under the stars. Get those marshmallows onto sticks kids!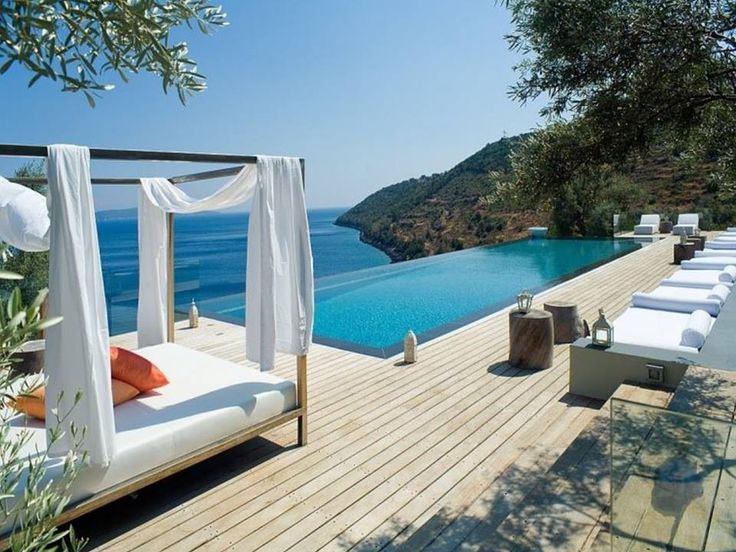 Many homes in the Villa Contact portfolio are already well appointed with wonderful outdoor living spaces. But those unable to resist adding a personal touch can dip into the Villa Contact little black book of architectural and landscaping contacts for top-notch advice. Build in defined seating and secluded nooks, go for smooth poured concrete or soft lush grass underfoot and for added convenience, pop in a hidden outdoor refrigerator for easy access to cooling drinks and snacks.
Seating can take so many different forms, from enormous day beds to oversized bean bags and L-shaped sofas. Throw in some plush cushions and the outdoor living room will become the focus of your home right through to the first glimpses of winter. Go for a sleek minimalist vibe, Balinese pavilion style or rustic Mediterranean – whatever suits your taste and your home. Whether it's a covered porch, small patio, sprawling garden or roof top terrace, well designed outdoor living rooms are an essential element for fully enjoying your Ibiza home.
---