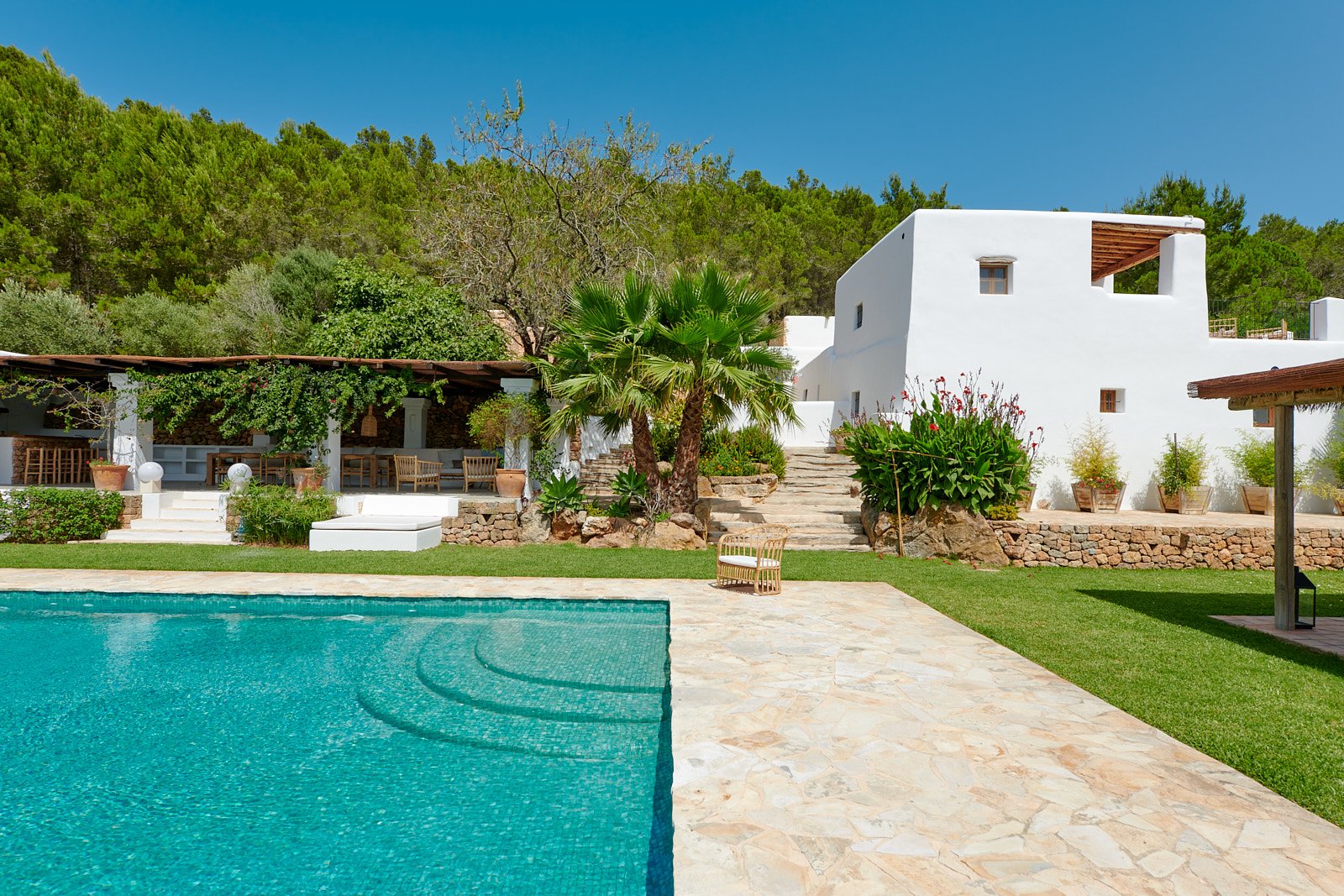 Venezuelan-born Sharon and her Dutch husband Eduard were always Mykonos people until one day, about 10 years ago, they decided to try Ibiza. Fast forward a decade and the couple with their three children have become not only Ibiza landowners but also farmers. Can Xarito is their 400-year-old, sensitively renovated farmhouse located in San Miguel. With seven bedrooms, lush gardens and fertile farmland this haven of tranquillity is ready to welcome an abundance of family and friends this summer. If you're lucky you might even be able to rent it yourself. Here we catch up with Sharon to get the scoop on what it's like to buy and renovate a house in Ibiza.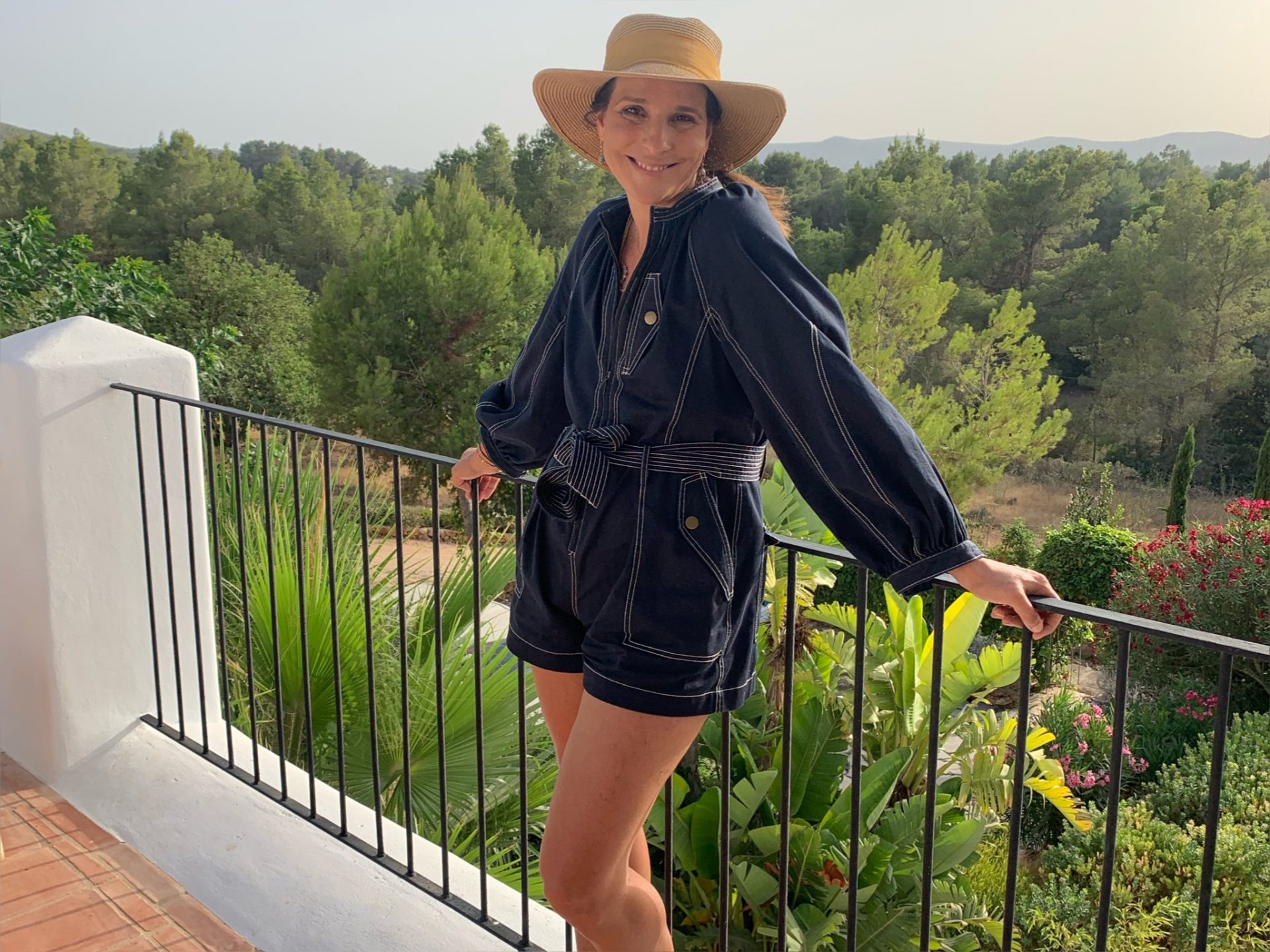 What was your very first trip to Ibiza like?
I actually came for the first time about 15 or 20 years ago. It was just a short holiday type of thing. Then about 10 years ago my husband and I rented a house for the whole summer. We invited a lot of friends and family to come. We used to be Mykonos people but it's so small and crowded there. In the summer it becomes impossible. But here in Ibiza, even in the summer, you can find peace.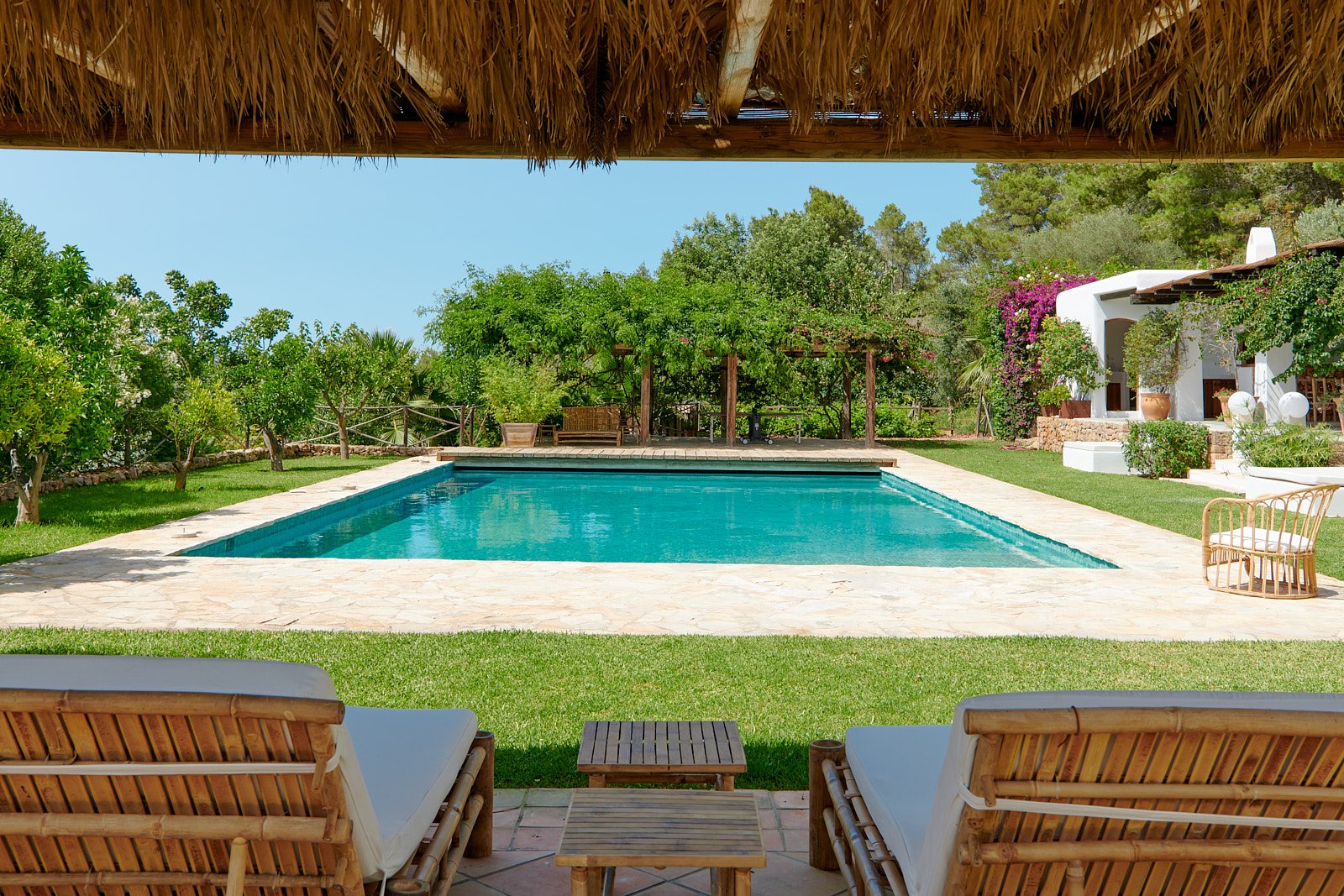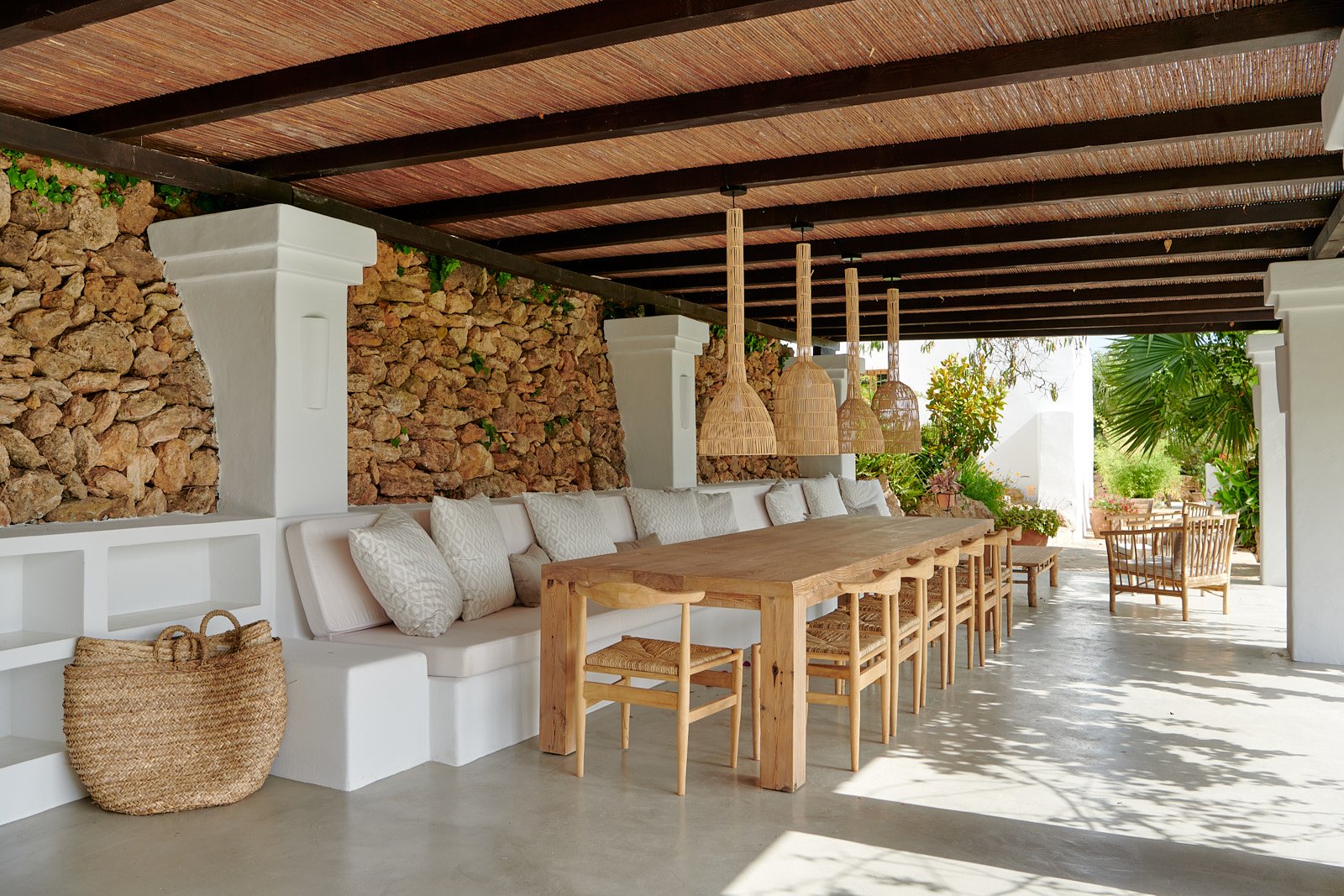 What were you looking for when you started your search for the perfect property? 
We thought we knew exactly what we wanted – a place with a sea view that you could lock up and leave, something very easy and ready to move into. And we ended up buying a farm with no sea view! When you're looking in Ibiza you need to be really open to all the possibilities because there are so many different lifestyles you can have. Now I realise, we didn't even really understand what we wanted. We knew we wanted a place that felt like home and also a place where we could share our good fortune. We wanted to be able to invite people here, if you have a place that feels like home, you can share it with everybody around you.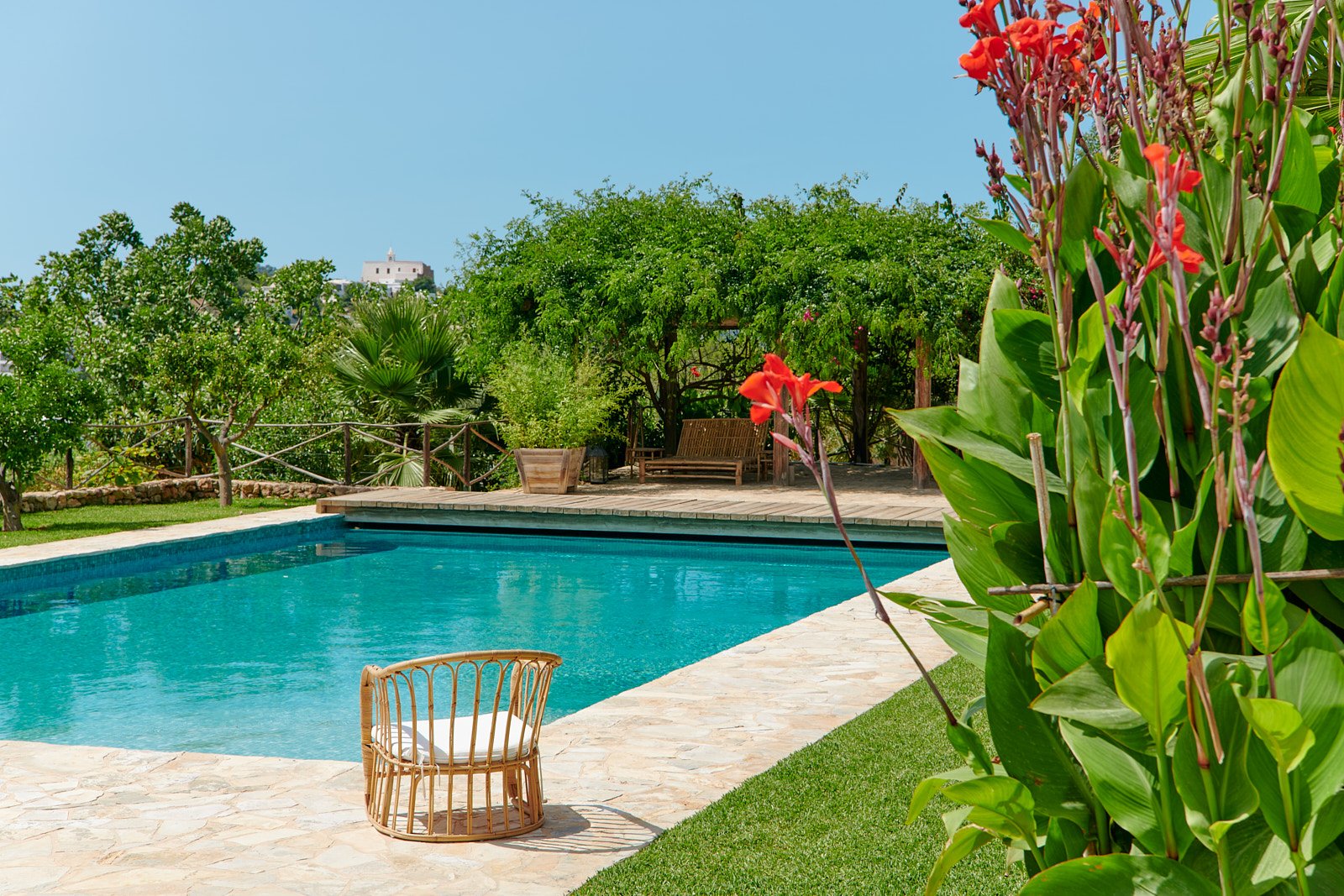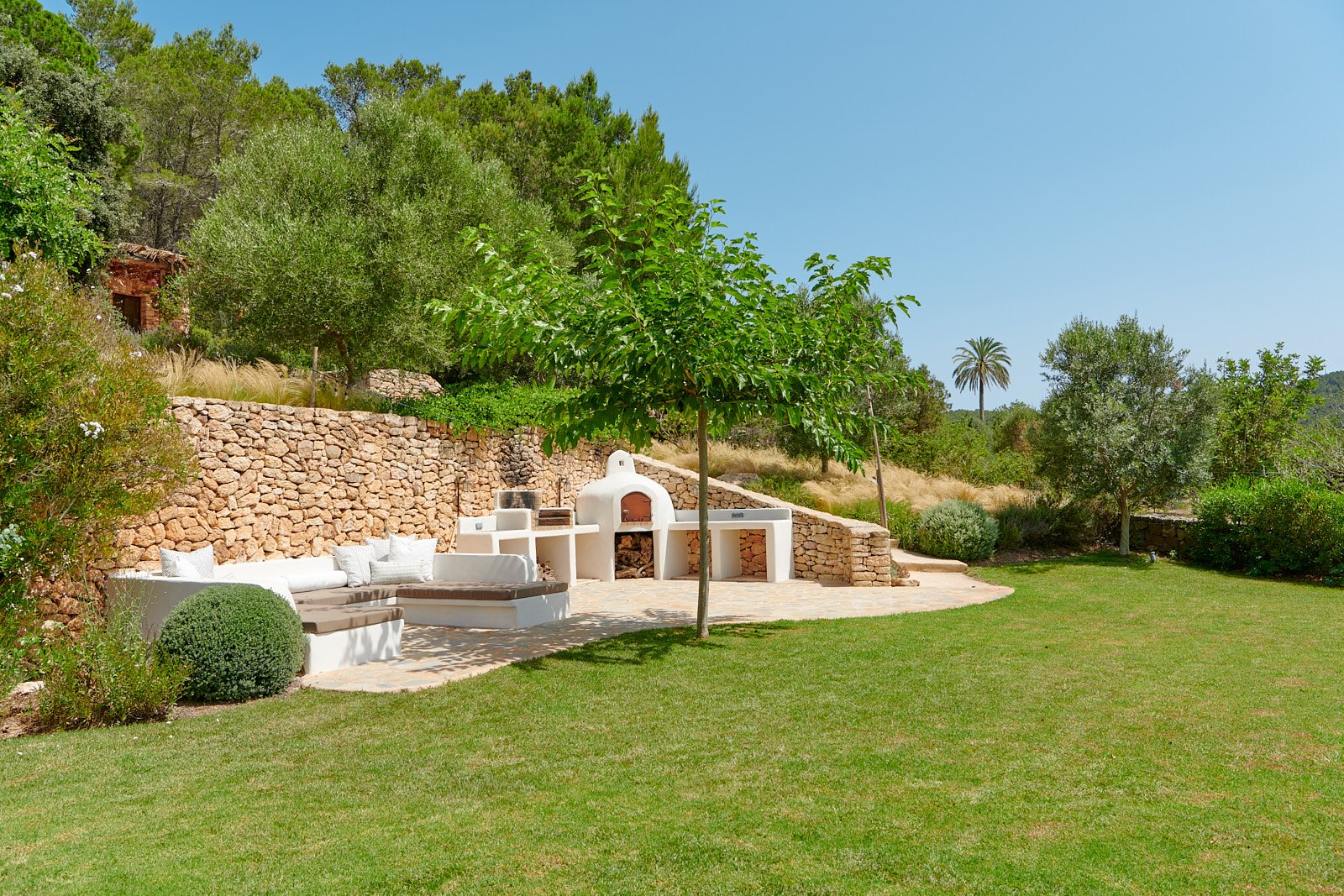 What was that process like?
We looked at over a hundred houses. We spoke to every single agent but finally decided on Clea (partner at Villa Contact). She's absolutely brilliant. She has this ability to intuit what you need and that's what makes her so special. She took me to see this house in October 2020 but it was way over our budget. It was amazing though. My husband came that weekend and he had the same reaction as me. I came back to Ibiza in November to see some other houses and Clea said let's go see that house again and she told me it was quite open in terms of pricing. And when we went in, and I was like, oh my god, it's so amazing. My husband had only seen it once but he said, well let's just put in an offer. By the end of November, we had negotiated a price and we came back to Ibiza to finalise the details. We paid the deposit on December 31 that same year.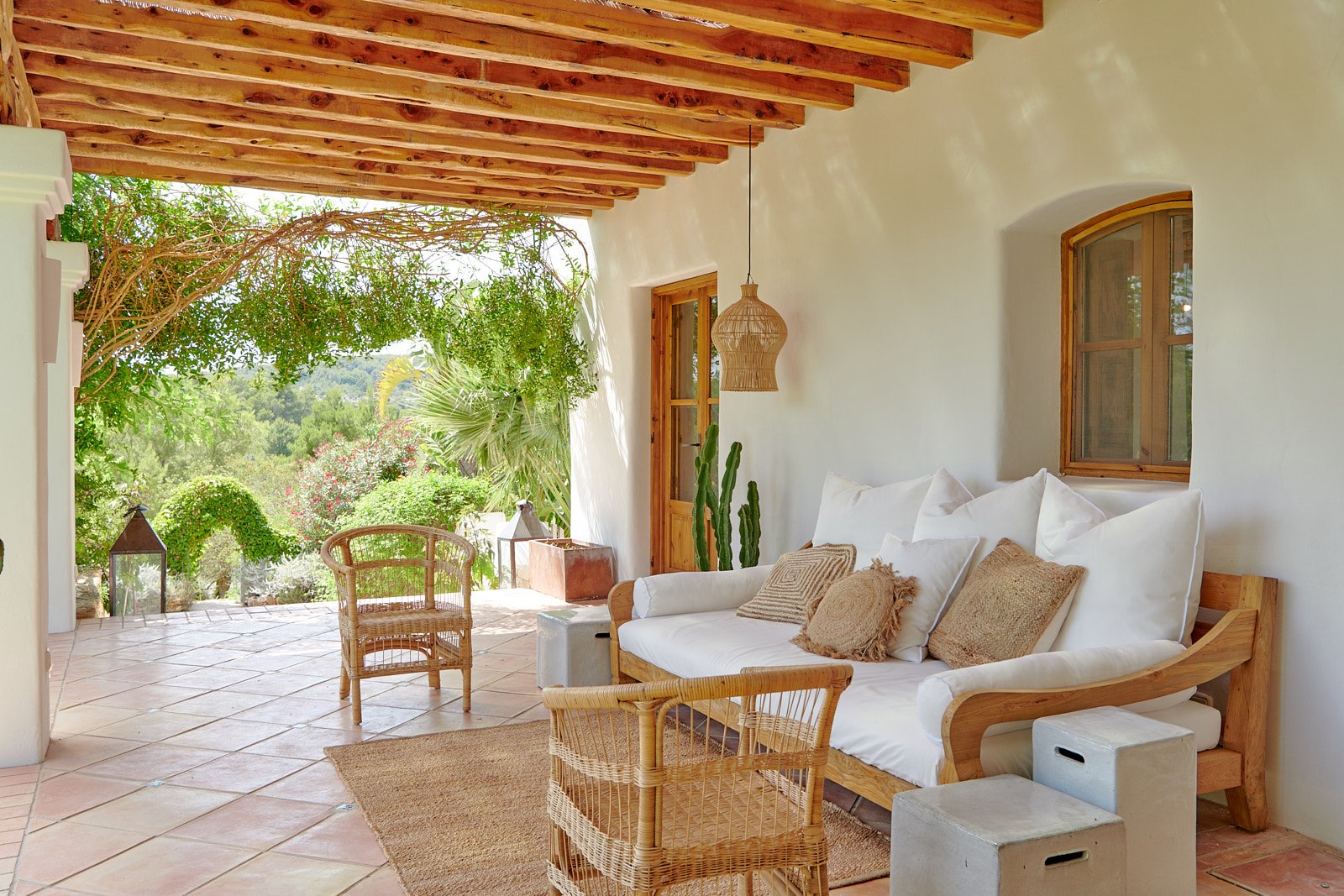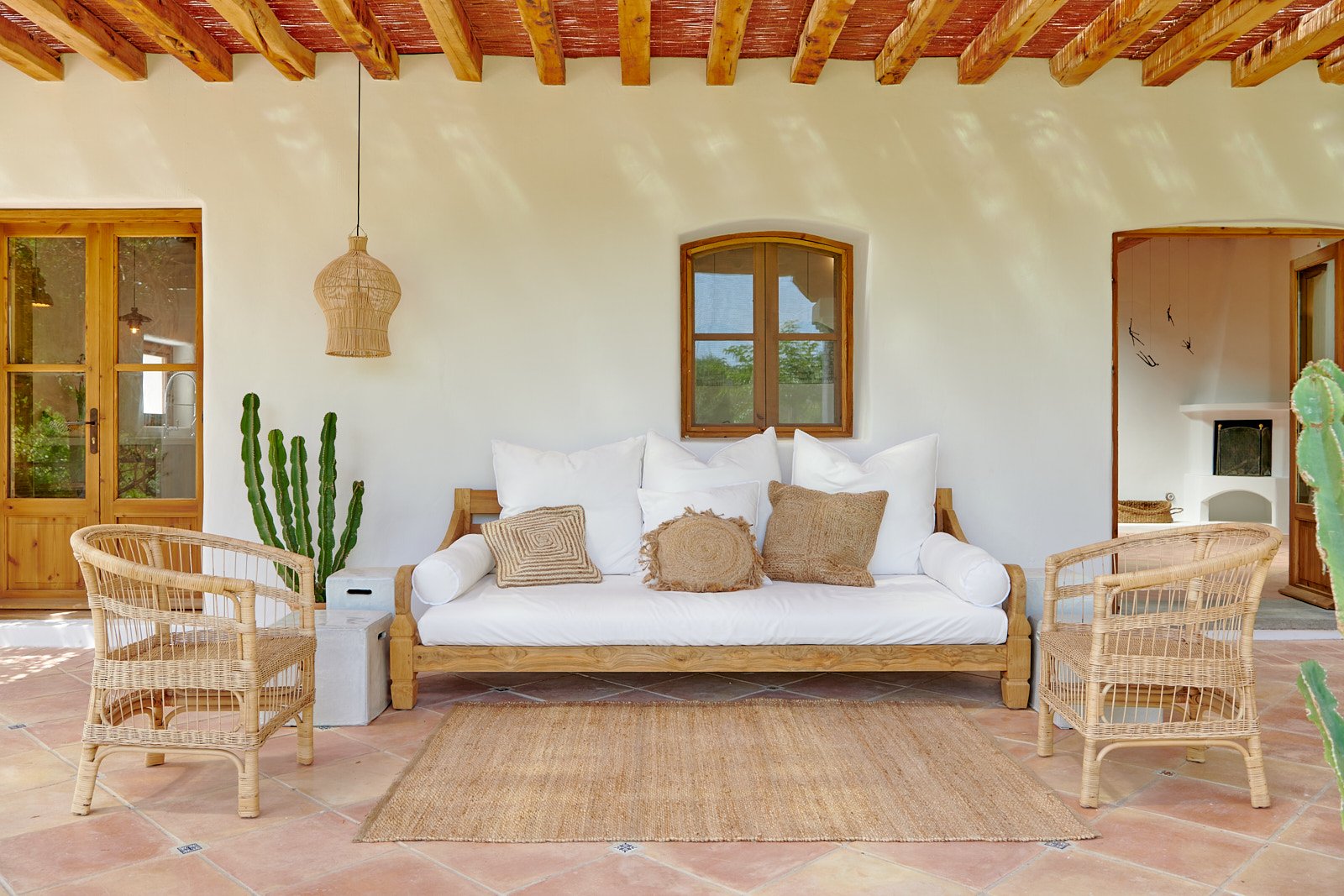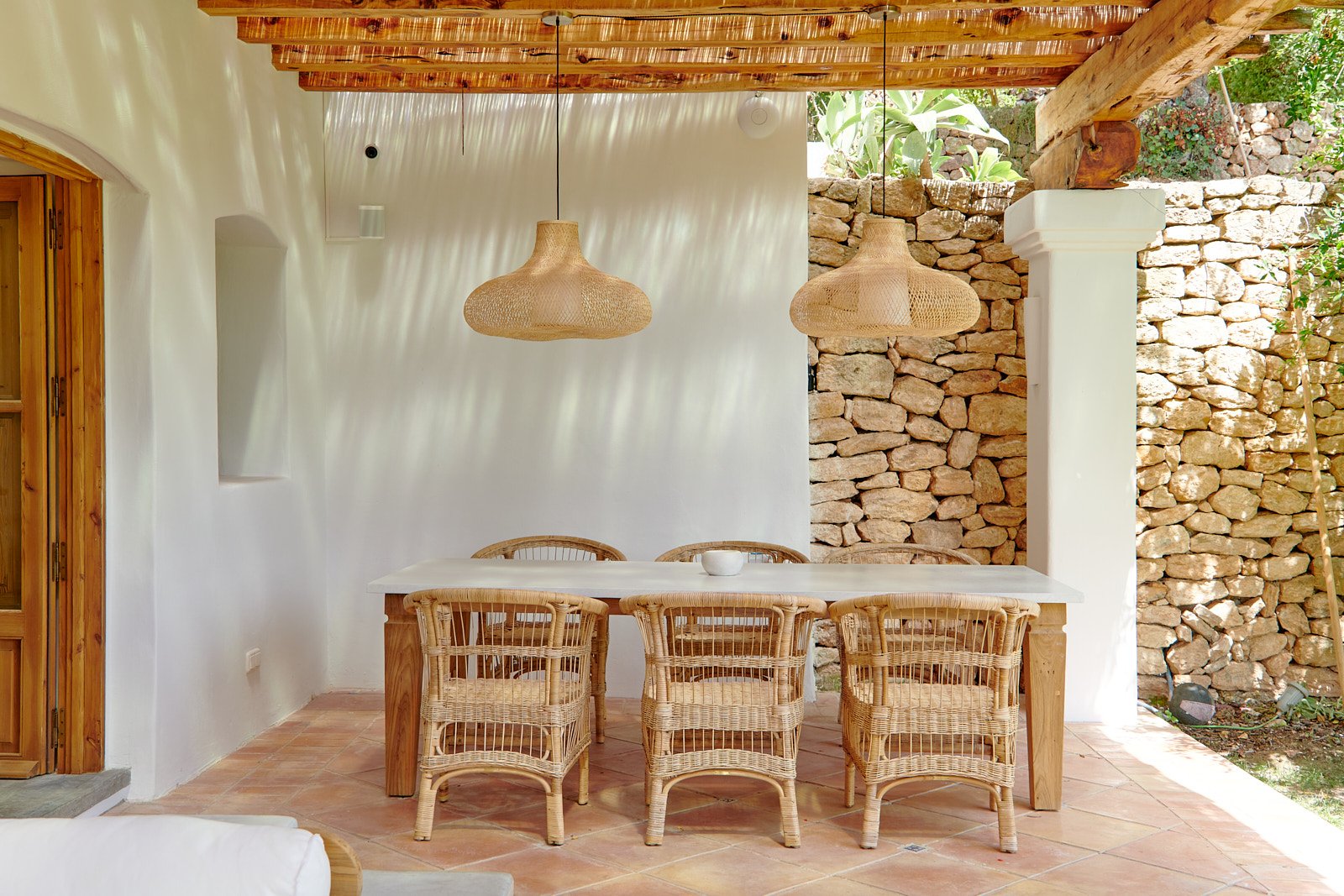 What was it like to go through all of that during the pandemic?
It was right in the middle of the worst of COVID. When we got back to the UK, we were in that awful phase of the pandemic when so many people were dying and falling ill. You couldn't travel anywhere. And we still bought the house. It felt like we were the only ones travelling at the time. But then the lockdown happened and we were meant to finalise the last payment for the house but we couldn't travel. The notaries were only allowing power of attorney for very urgent situations. So, we had to push it all back and then in March, we were able to come and sign the documents and get the keys. We were very lucky.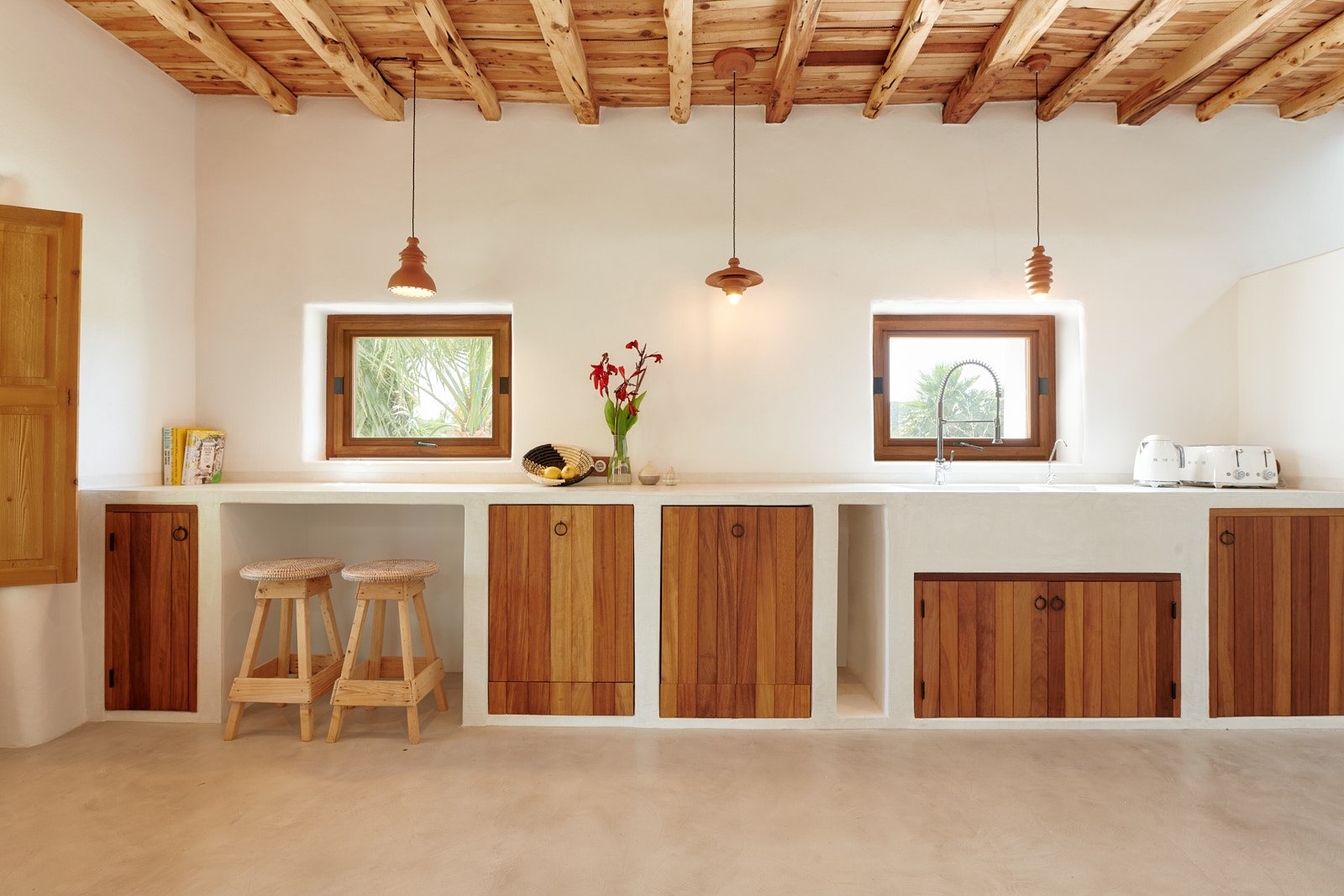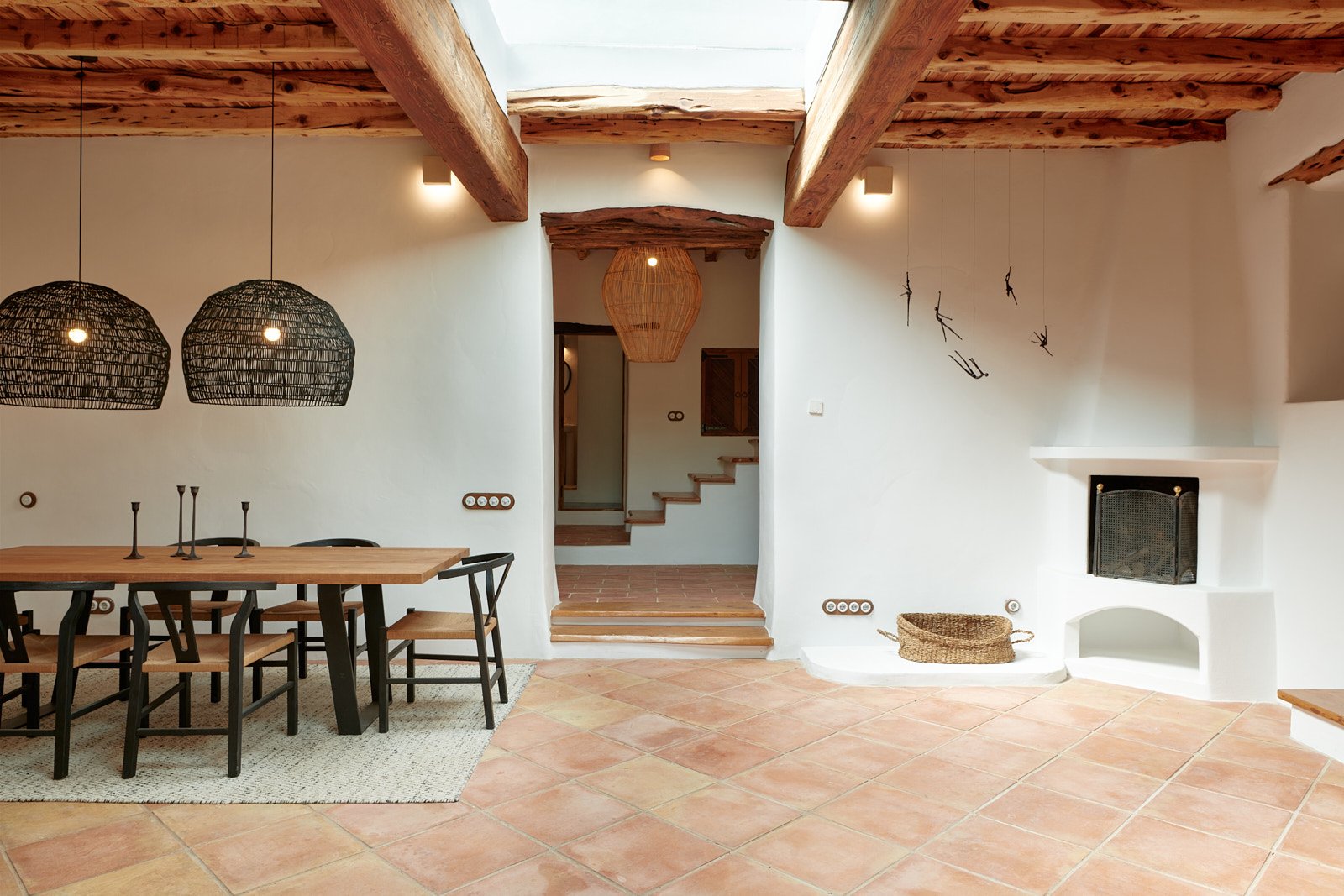 Tell us more about the house.
It's near San Miguel which is an area we love. There are no neighbours so it's very private but you are still close to the village. The house is one of the oldest on the island. It's about 400 years old and it was renovated by Blakstad Design Consultants in 2015. They are specialists in renovating very old farmhouses. The people that owned it before had a different taste from us. I wanted to bring all of it back to its roots. It has such good bones and this was a chance to really make it ours. It's all about the feeling and the feeling in the north of Ibiza is just sublime. That's why the hippies fell in love with this area, it's what made it Ibiza. The real Ibiza.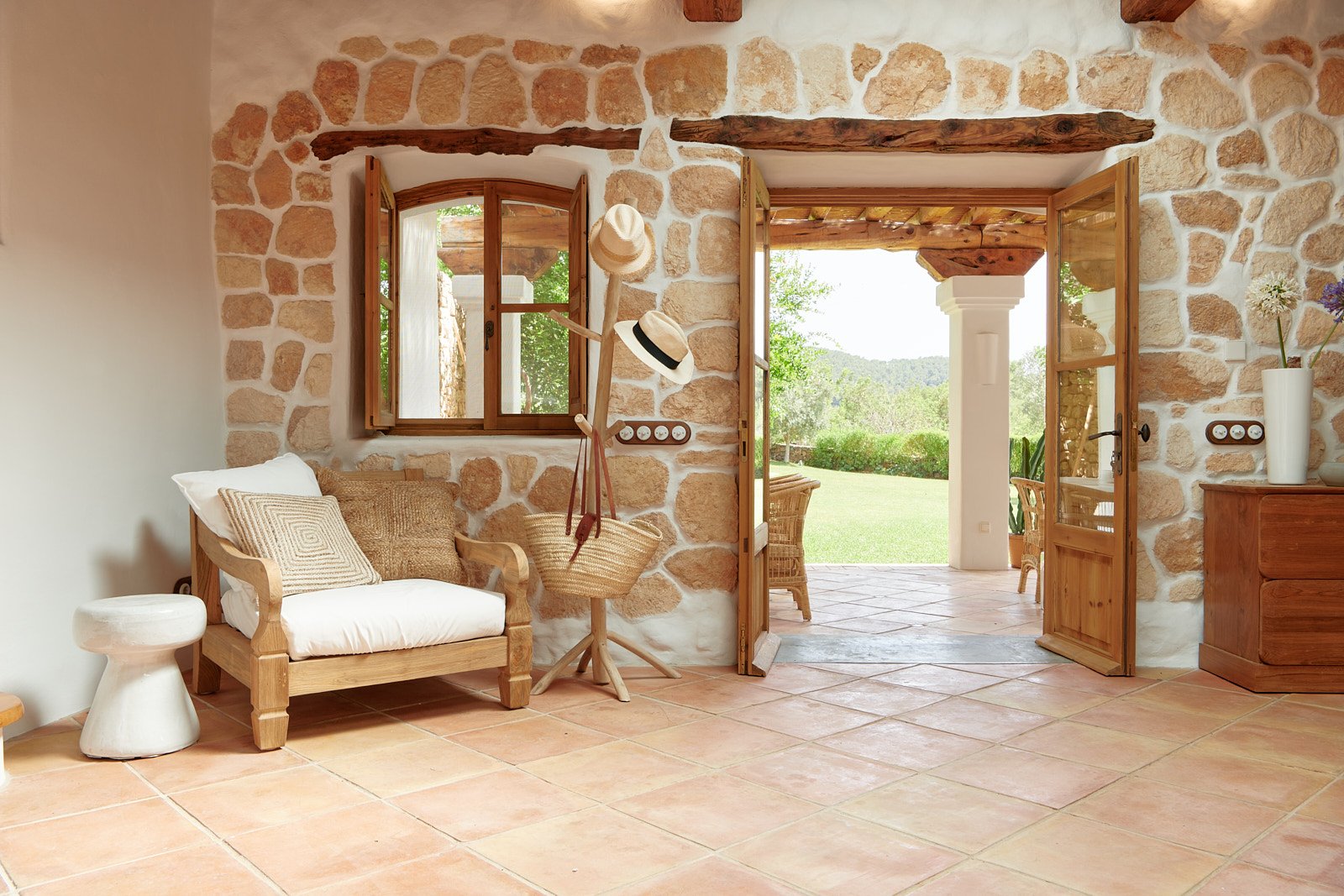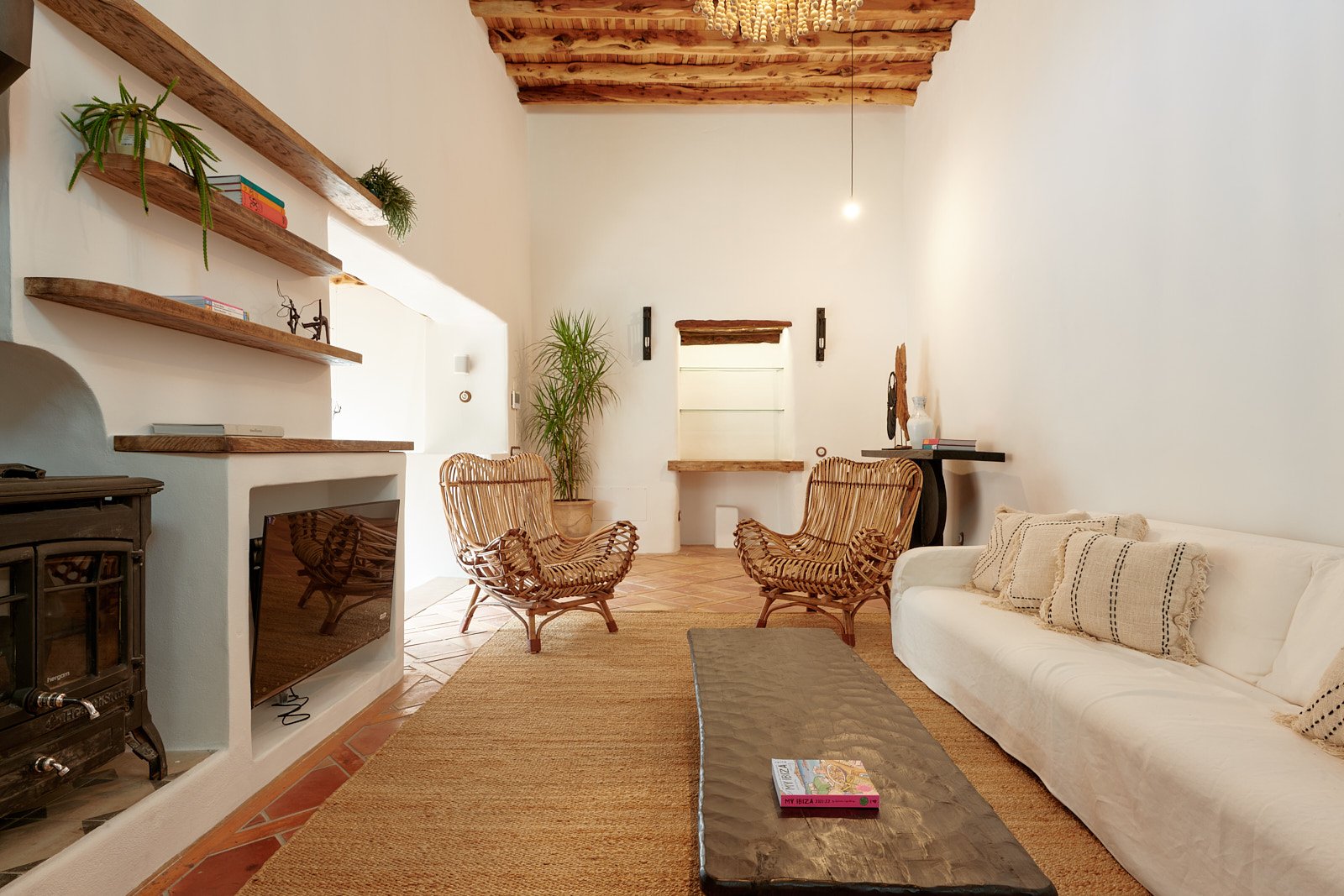 And what were your plans for the renovation?
I had like builder come in to have a look and he had the same frame of mind as me. We didn't want to make it a super modern house. We wanted to keep the essence of the old finca. We kept all the terracotta, we revived the doors, we sanded down all of the old Sabina ceilings beams which had been painted black and we put in a new kitchen that was more in line with the look and feel. We just basically made it into an old finca again. In terms of the renovation, it was 'less is more'. We wanted to really keep it simple and for it to feel natural to its environment. There are beautiful houses here that you look at and they could be in Miami or LA but this house – you really feel you are in Ibiza.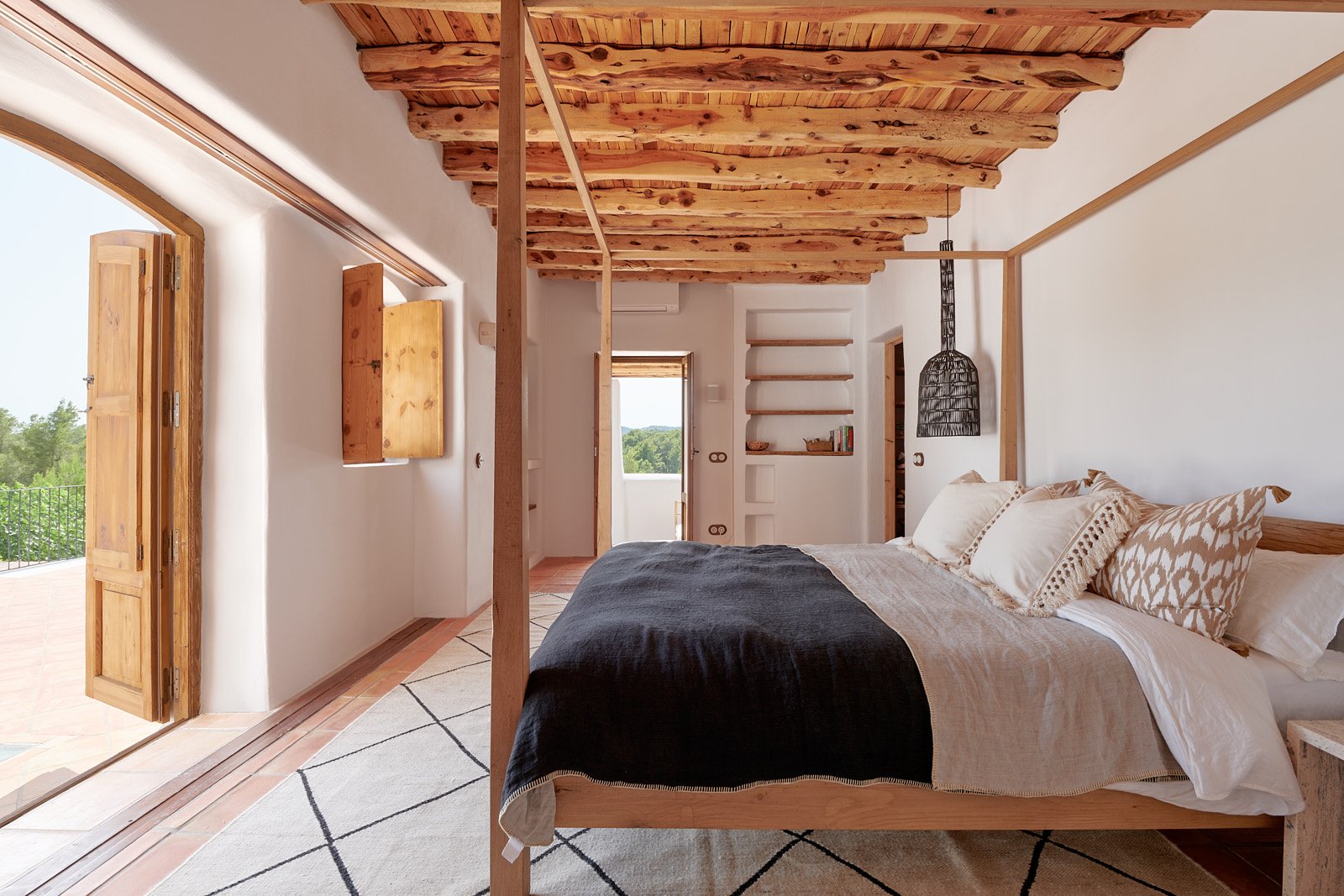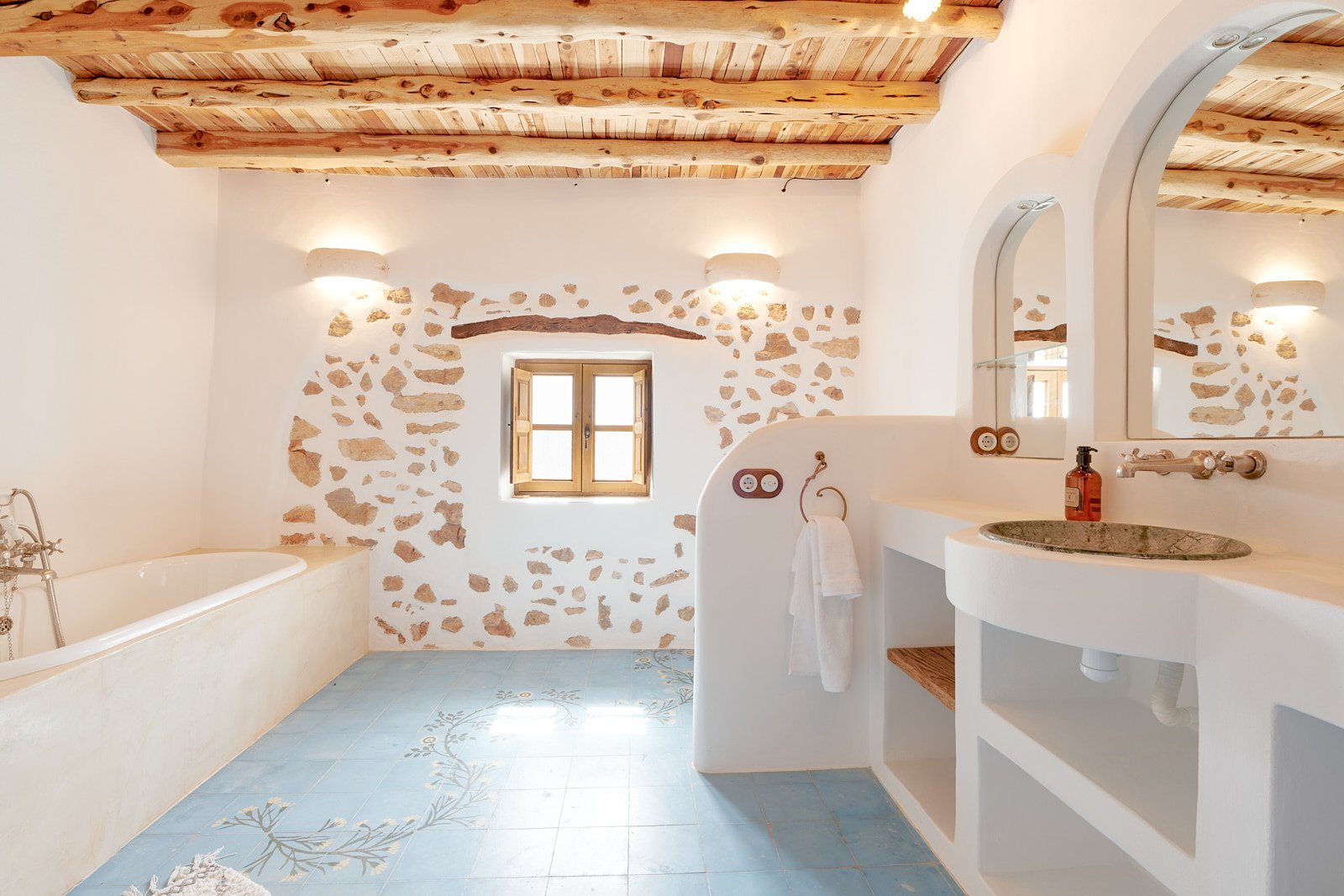 You trained as a chef. Did you get the kitchen of your dreams?
There are three kitchens but the main kitchen is an amazing space. And now I find myself being a farmer too. I have a vegetable garden for the first time and chickens. We are planting olive trees and establishing a chilli farm because I want to start a business around that. We have plans to make a supper club with invited chefs from London and loads of other exciting stuff. To be able to cook with the produce you grow is just amazing. I never thought I would be doing this but it shows you how perfect nature is. You plant these little seeds and then within four months, you have enough tomatoes to feed an army. It's a thing of wonder.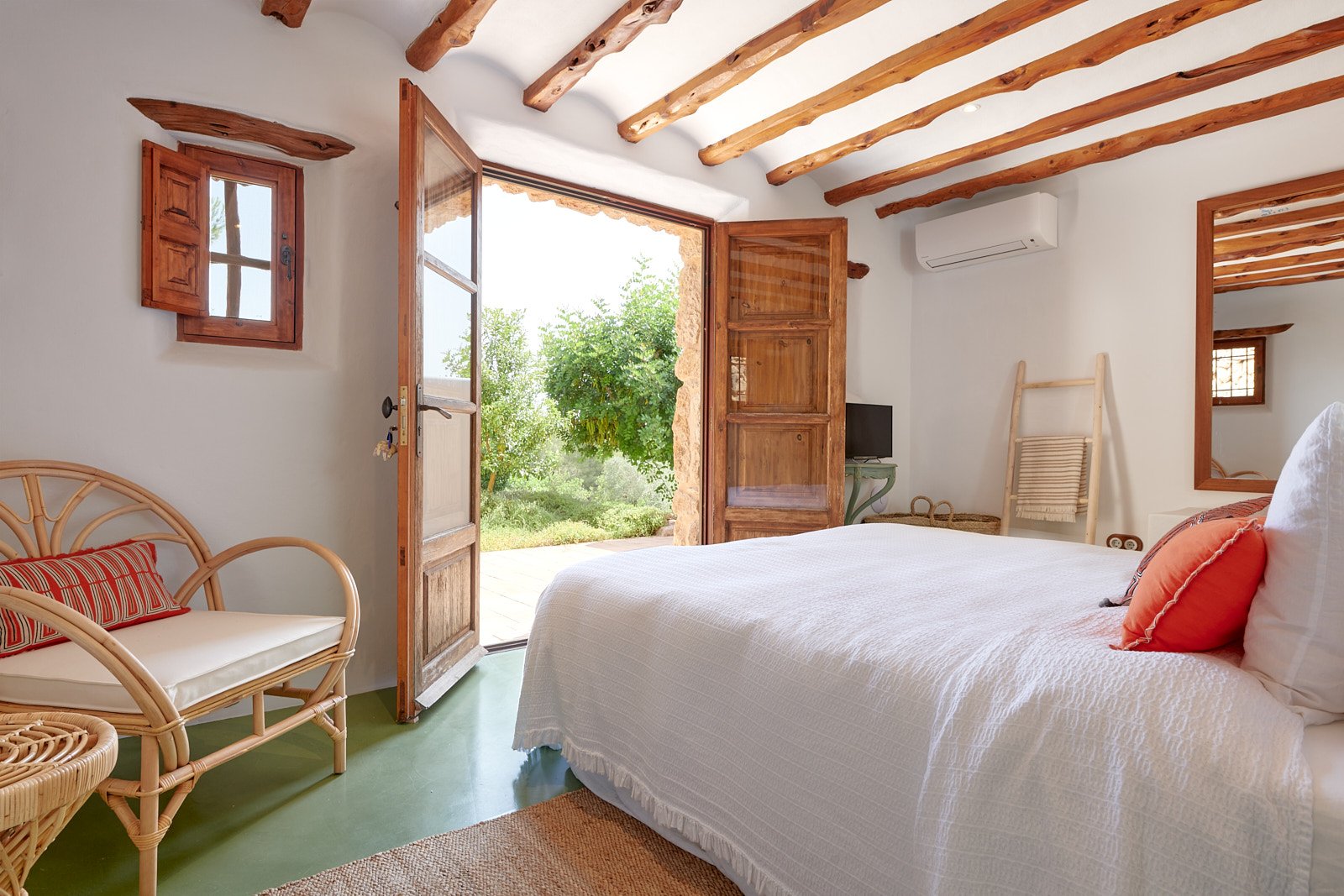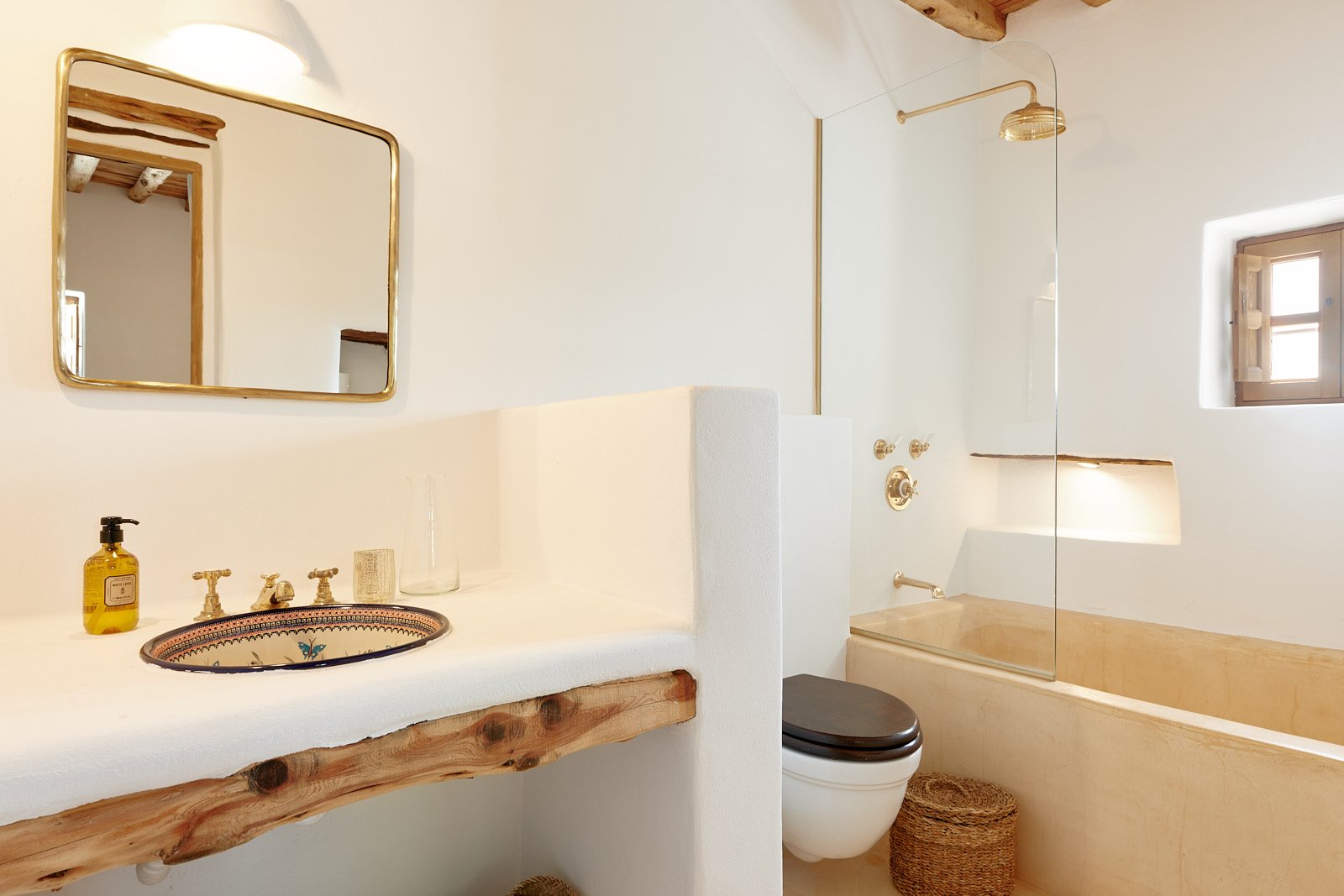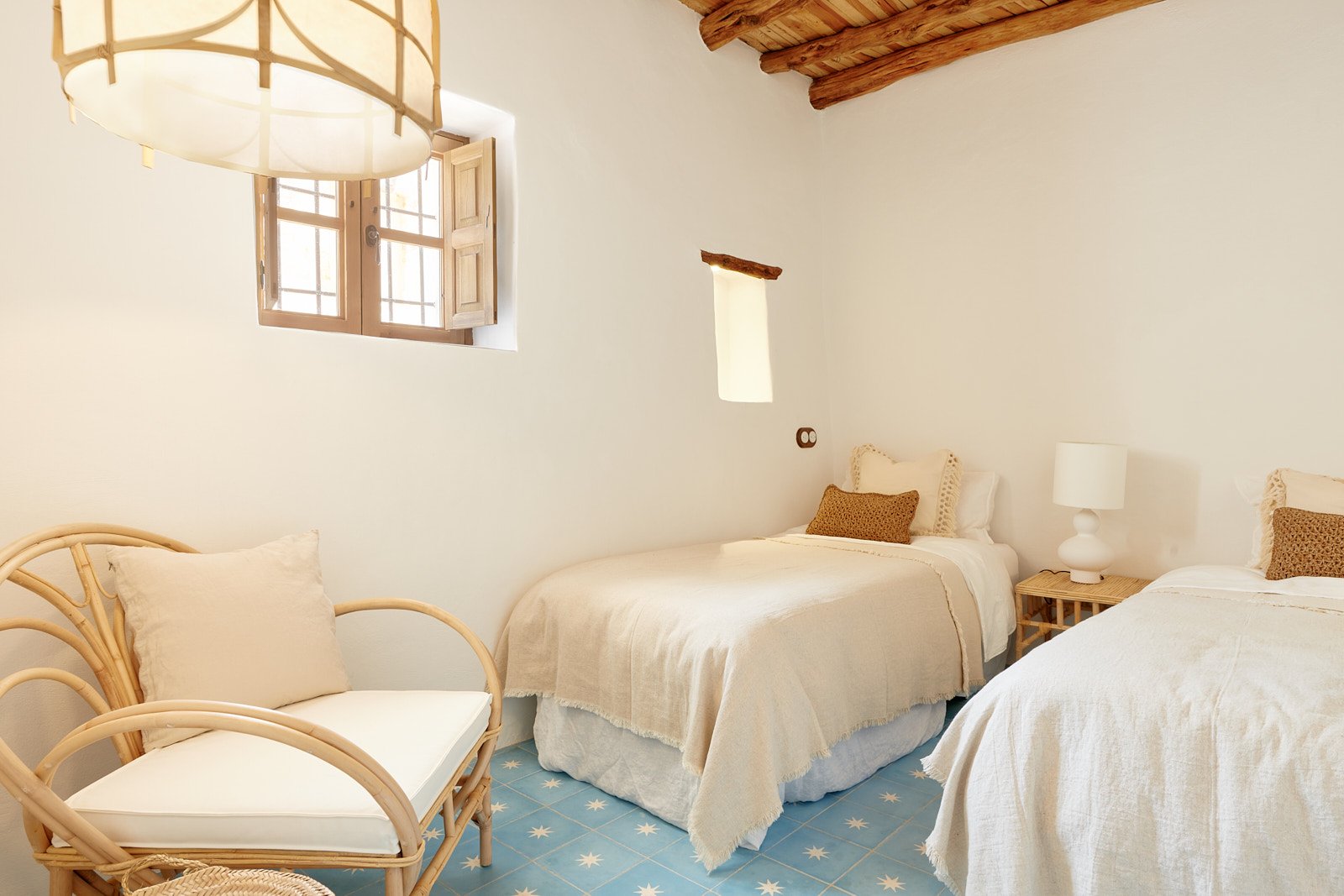 Do you see yourself living full time in Ibiza?
Unfortunately, I cannot call Ibiza home. I am bound to the UK because our kids are in school. Honestly, I don't think we will ever be in one place. We will always be a family on the move but we will definitely be spending as much time here as possible.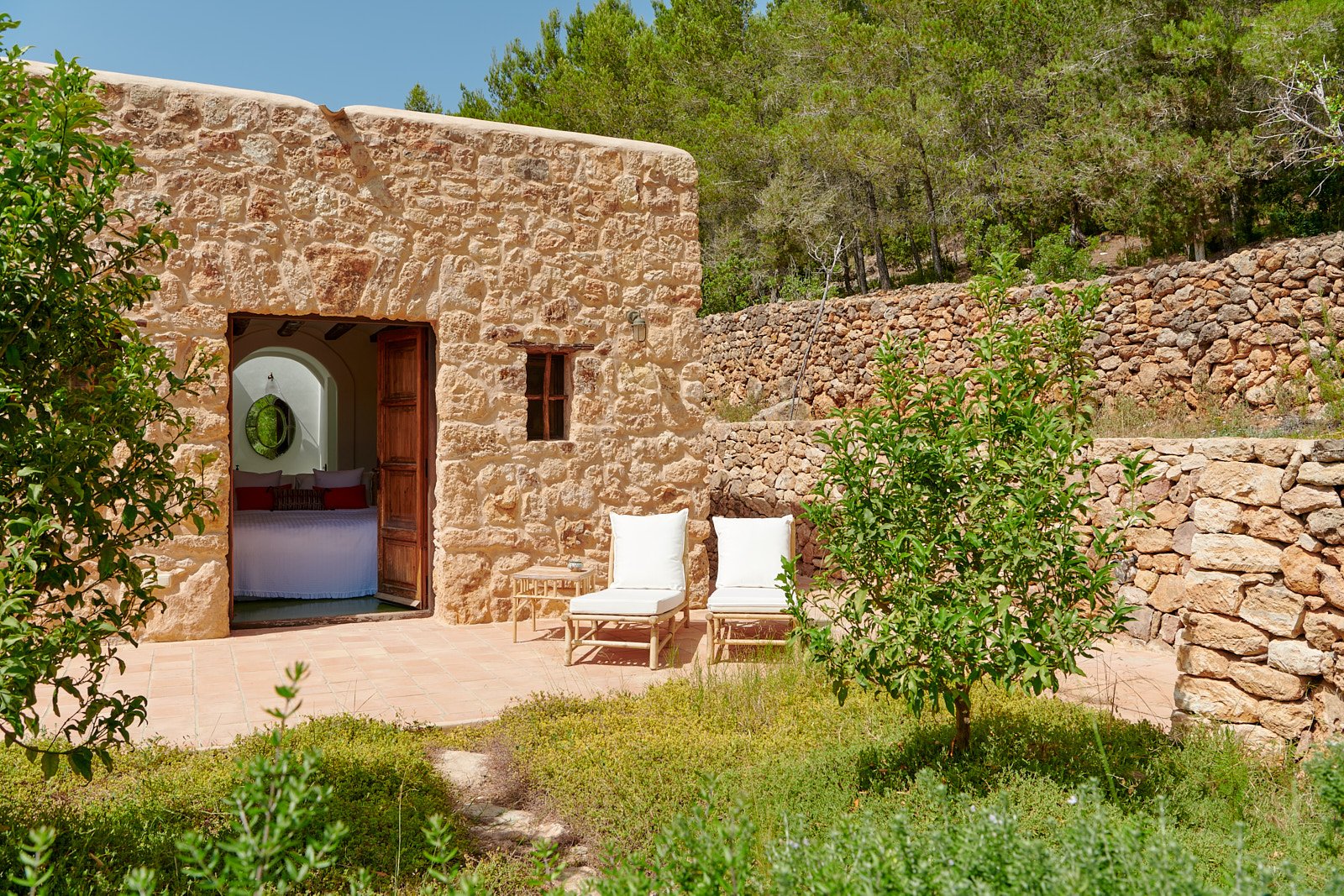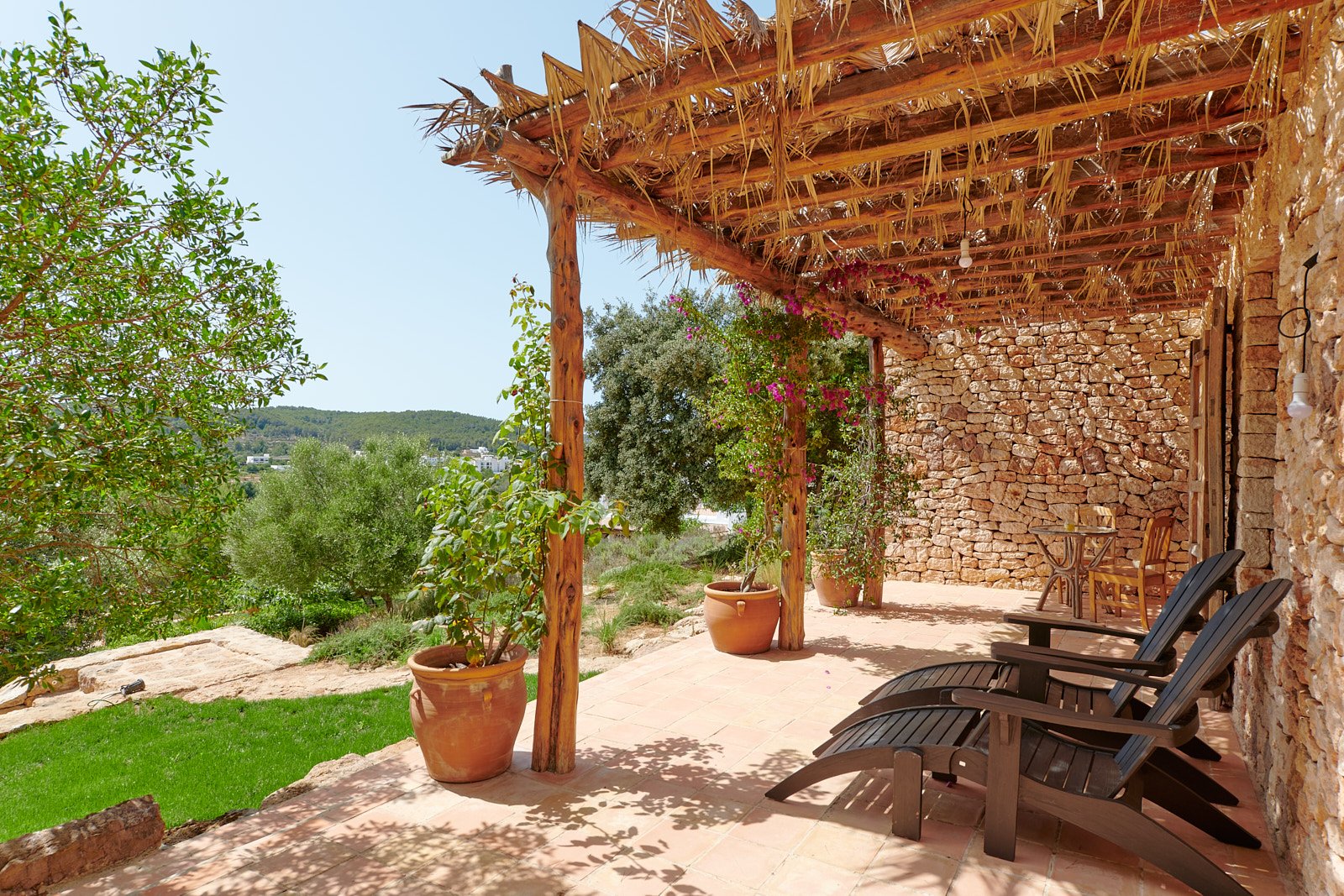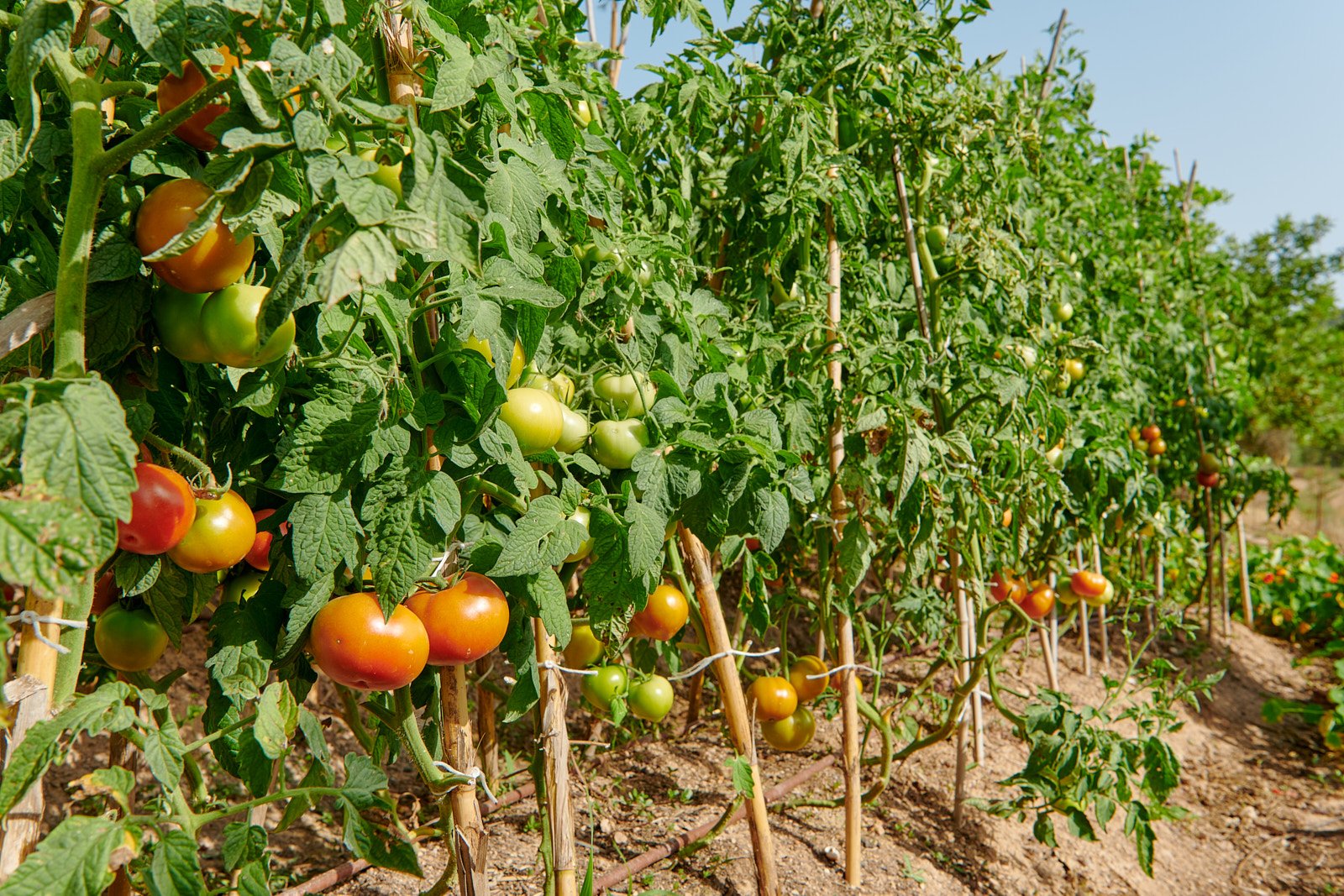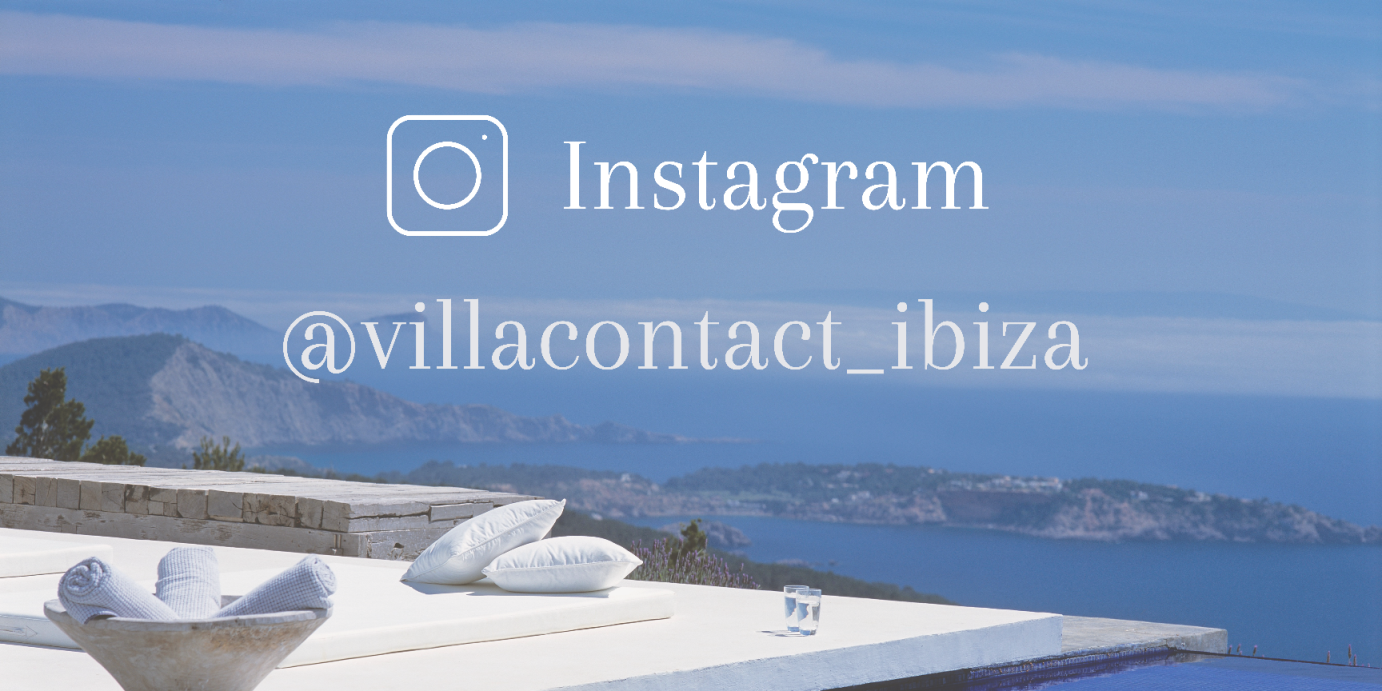 ---