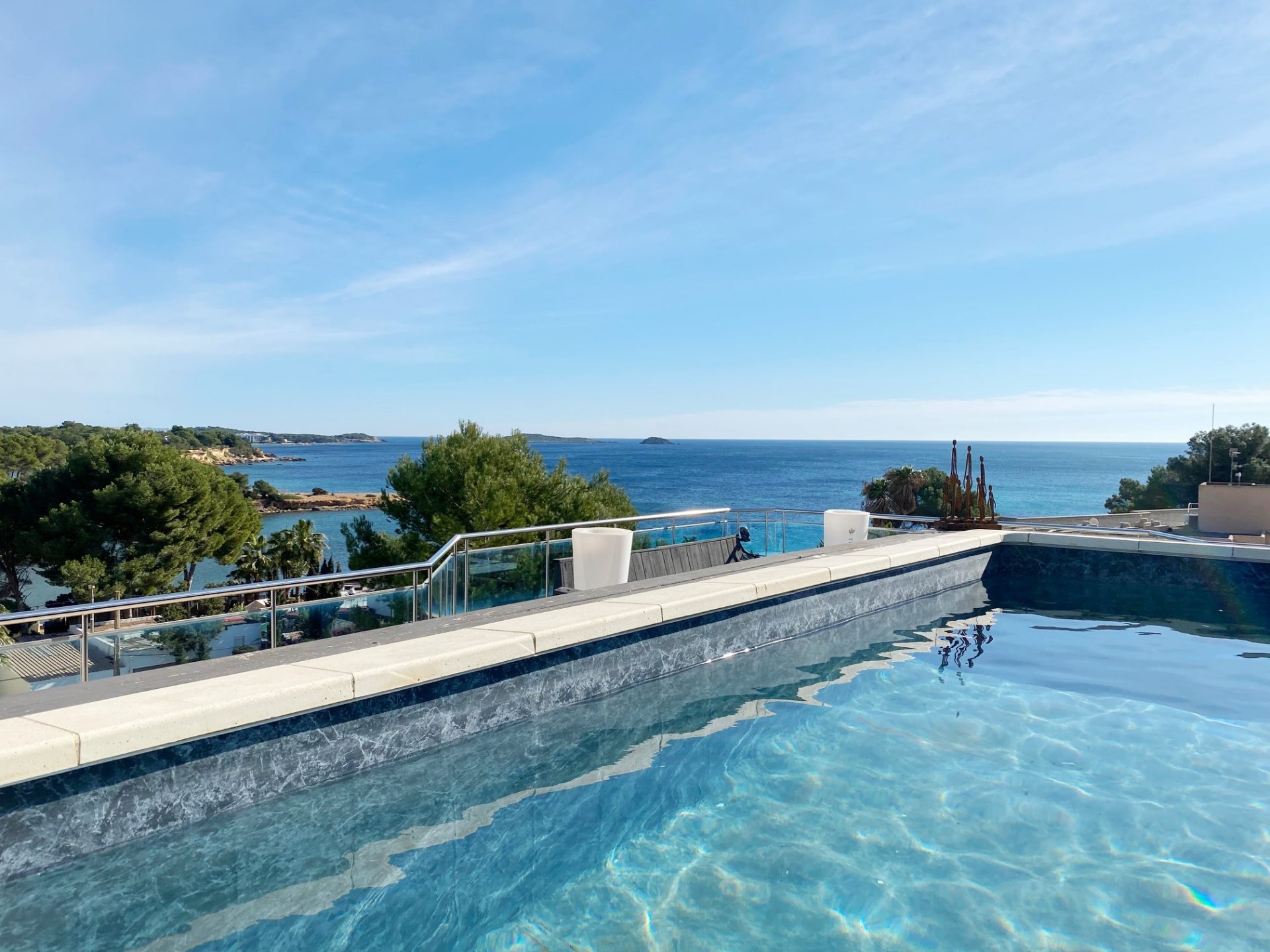 It's 2021 and after the year we've just experienced, it's no surprise that more and more home buyers are heading to the Med to snap up a property that fulfils their vision of a dream life in the sun. Just because you're looking to leave the city for a lighter, brighter – quite literally – future in Ibiza however, doesn't mean you want to live high on a hill, or in the heart of the countryside. For some buyers, a touch of city living combined with that idyllic Ibiza lifestyle is just the ticket, and for these investors – Atico Estrella ticks all the right boxes.
This is penthouse living, east coast style. Set just minutes from the beach of Santa Eulalia – boasting million dollar views out to sea – Atico Estrella is like an oasis perched atop one of the most highly sought after addresses in the area. Set within the popular, gated Arantes residential complex, you're assured of quality and security inside the community, with the very best of Ibiza outside on your doorstep. Beautiful beaches, buzzing local bars, an array of world-class restaurants and bohemian cafés, a vibrant shopping scene, kids' playgrounds, coastal walks and more – it really does offer the best of both worlds.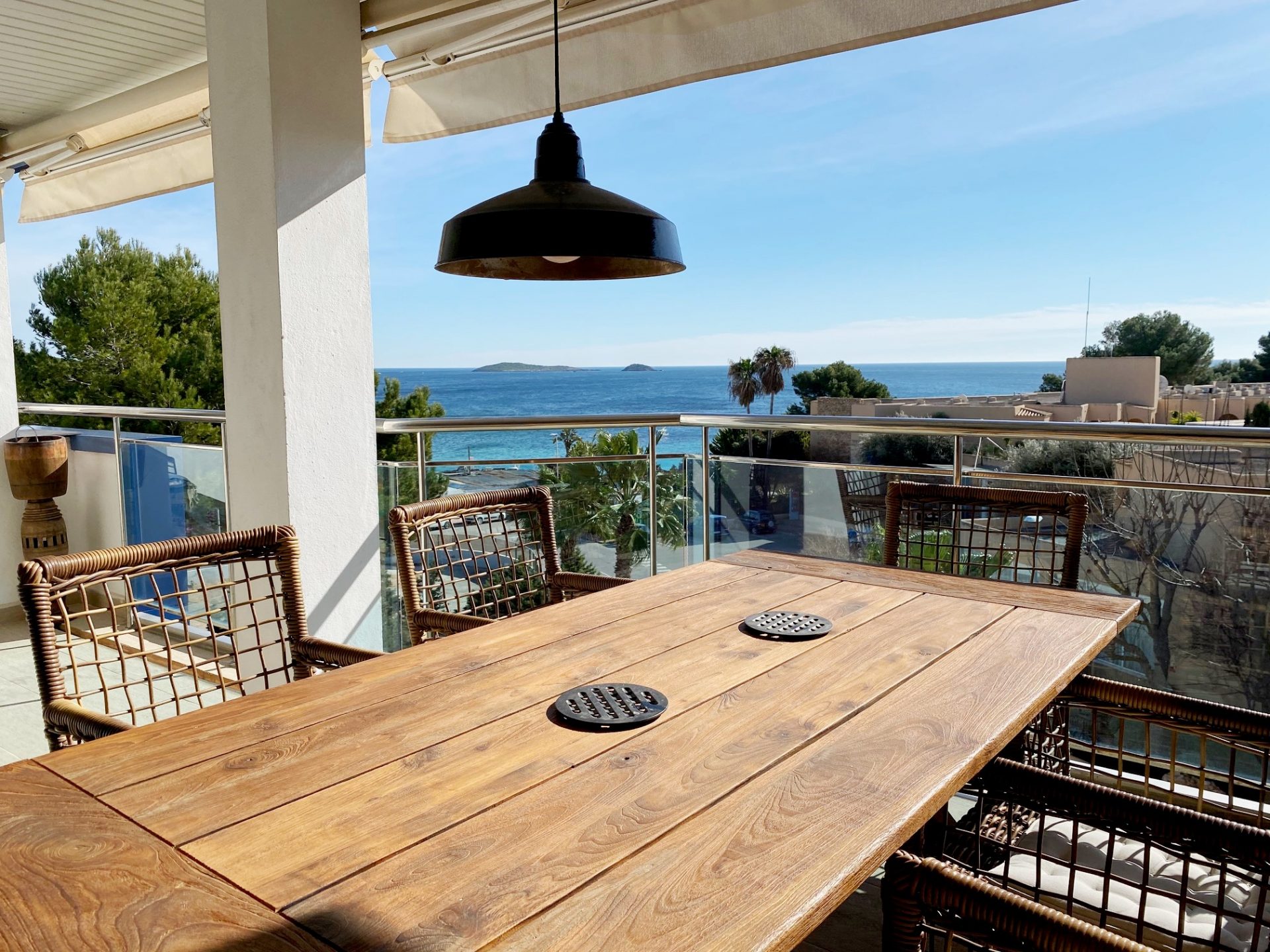 The spacious and lofty design of the double corner unit allows the sea-facing half of the contemporary property to be home to all the communal action – with an open-plan kitchen, indoor and outdoor dining and lounge areas, plus a wraparound terrace – and the alternate is where the four bedrooms can be found in total peace, seclusion and privacy. Filled with natural light, its privileged top floor location allows for plenty of fresh air to flow through – even in the hottest summer months. Down on the ground floor, there's an expansive, hotel-style communal swimming pool to cool off in – or you could opt to hop, skip and jump down to the sea for a saltwater swim – but the true appeal of cooling off when you live at Atico Estrella is actually found sky-high.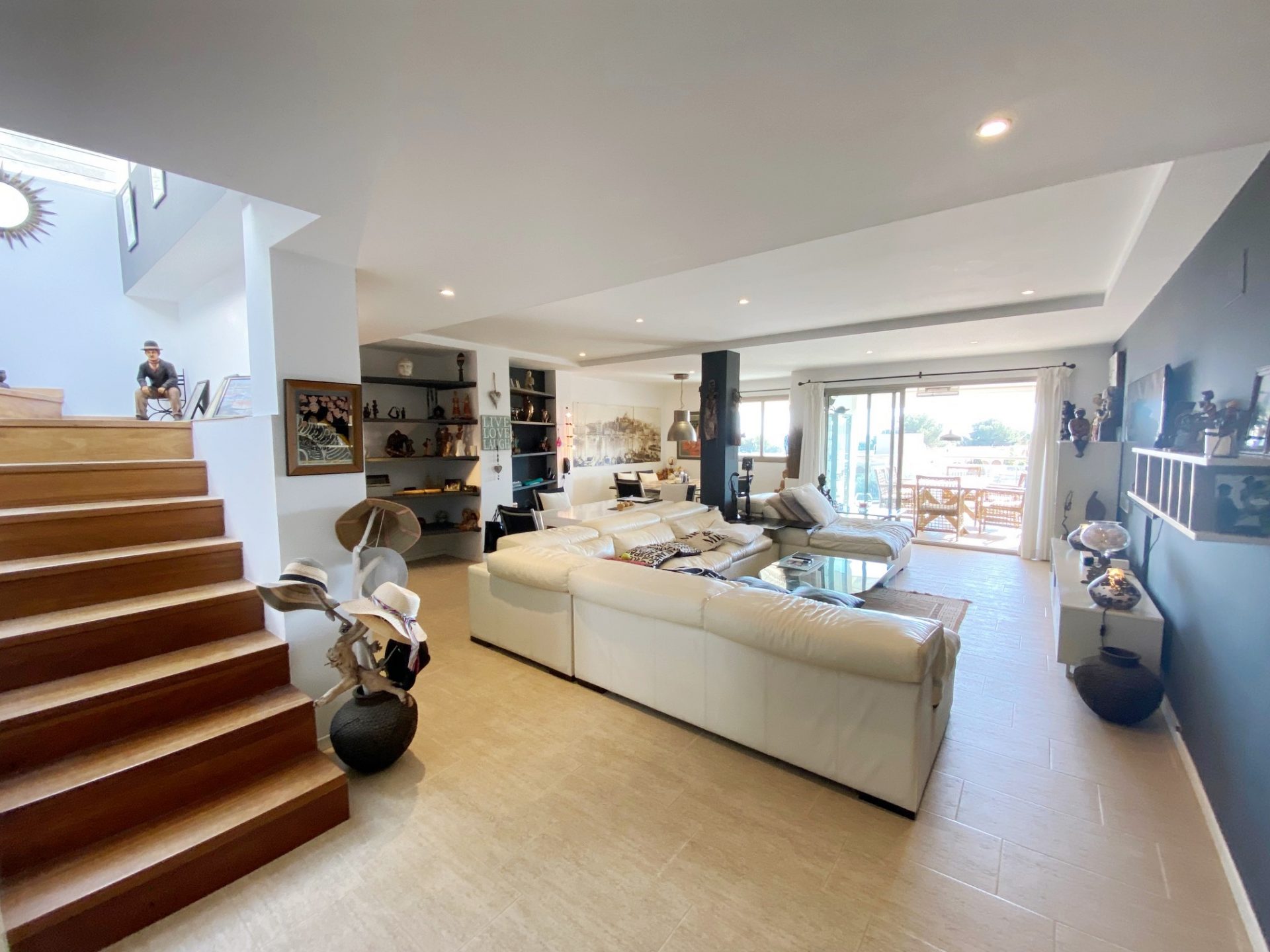 An internal set of stairs leads up to the rooftop terrace of the penthouse, which is just about as close to heaven as you can get in Ibiza. Once you've ascended, you've reached the main attraction of Atico Estrella – a massive 100m2 relaxation station that's got to be one of the most impressive roof terraces on this side of the island. Featuring a private swimming pool with a view – perfect for early morning dips and swimming beneath the stars alike – and a set-up designed to maximise those panoramic views from sunrise to sunset and back again. With sun loungers, a shaded barbecue area, a built-in bar to shake and stir your summer cocktails, a handy storage shed and low-slung lounges, it's like a decadent oasis – only visible from the sky.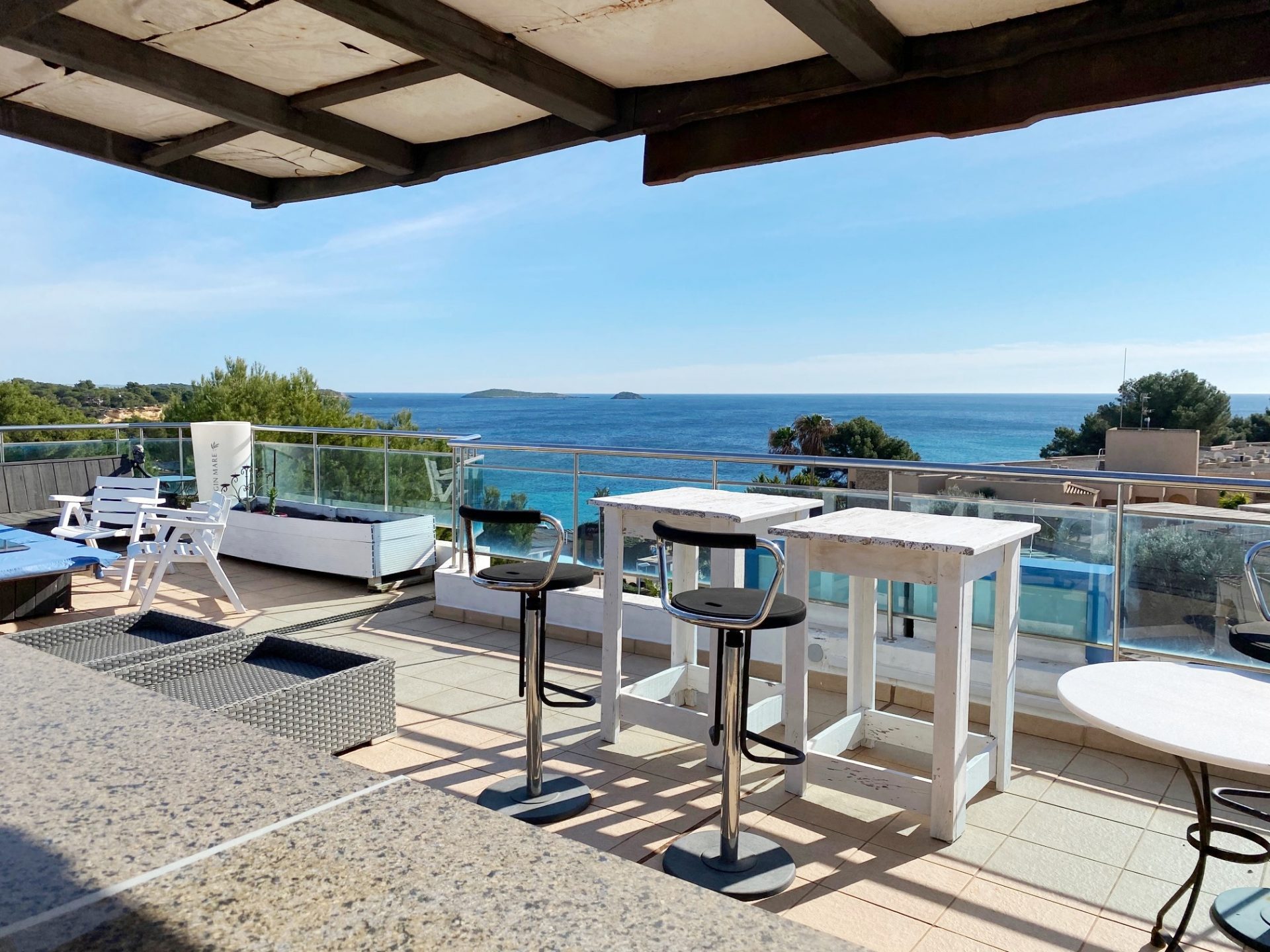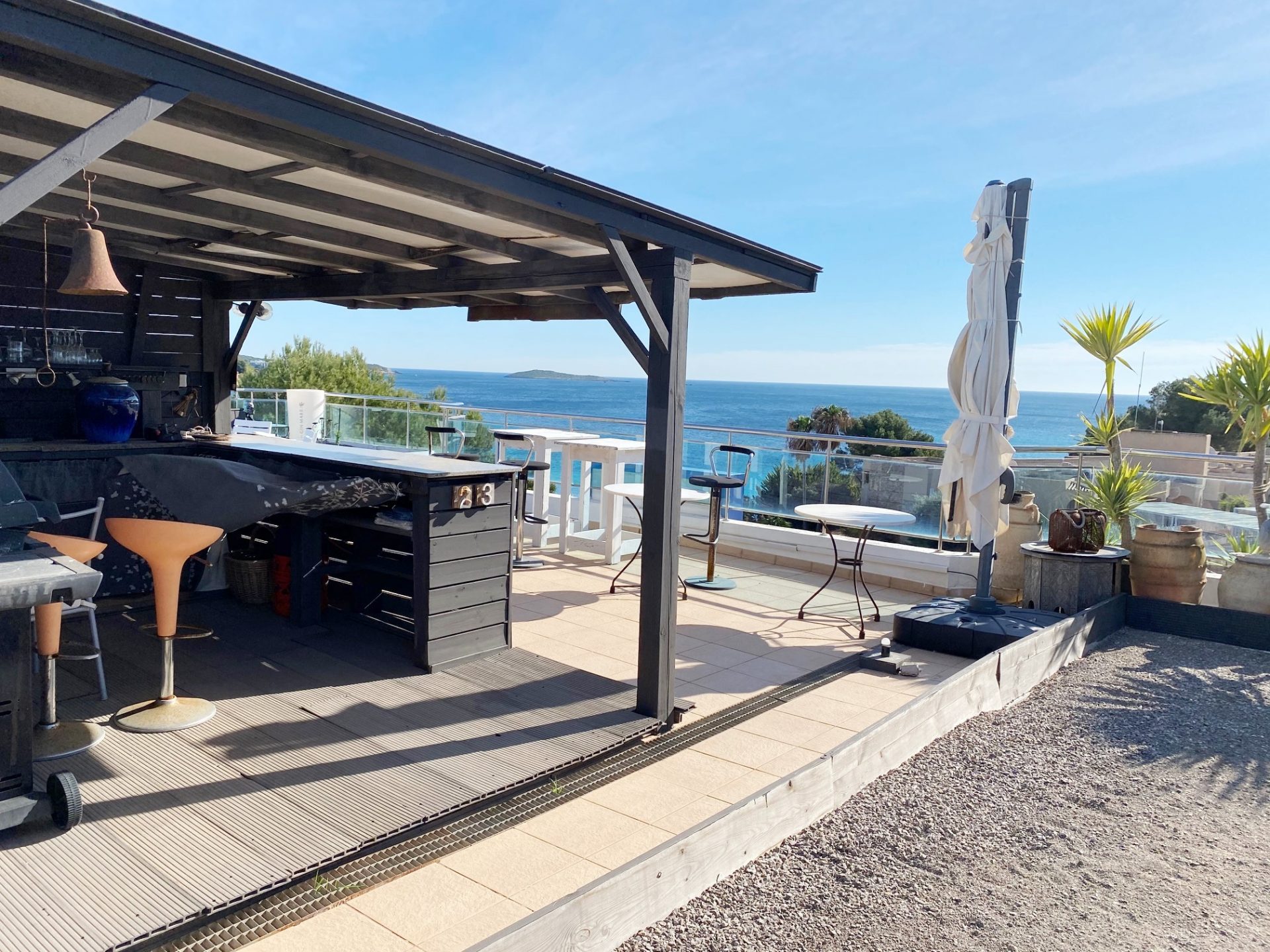 Once you've come back down from the high that comes from swimming with your head in the clouds, the main living areas of Atico Estrella do a wonderful job of fusing indoor and outdoor living. The south-facing terrace that runs the length of the apartment is kitted out like an extension, and with the year-round sun it receives, a perma-tan is almost guaranteed. Check your emails in the morning with a coffee as you watch the sun rise from the horizon before your eyes and enjoy meals on the terrace with the stars twinkling in their reflection on the sea. The interior design is complementary to the terrace, with a huge, comfy living room beneath a striking skylight plus a spacious modern kitchen with a breakfast bar for easy snacks and cocktails.
Each of the four bedrooms are filled with natural light by day, and the master suite features an en-suite bathroom and access to a terrace. The monochromatic wall panels make it easy for new owners to customise the apartment to their own unique tastes, and a second bedroom is equipped with another en-suite bathroom, while the remaining two rooms share the large guest bathroom. Each of the rooms are fitted with air-conditioning to keep cool in summer, and there's also central heating should you ever start to feel the chill on a cooler winter night.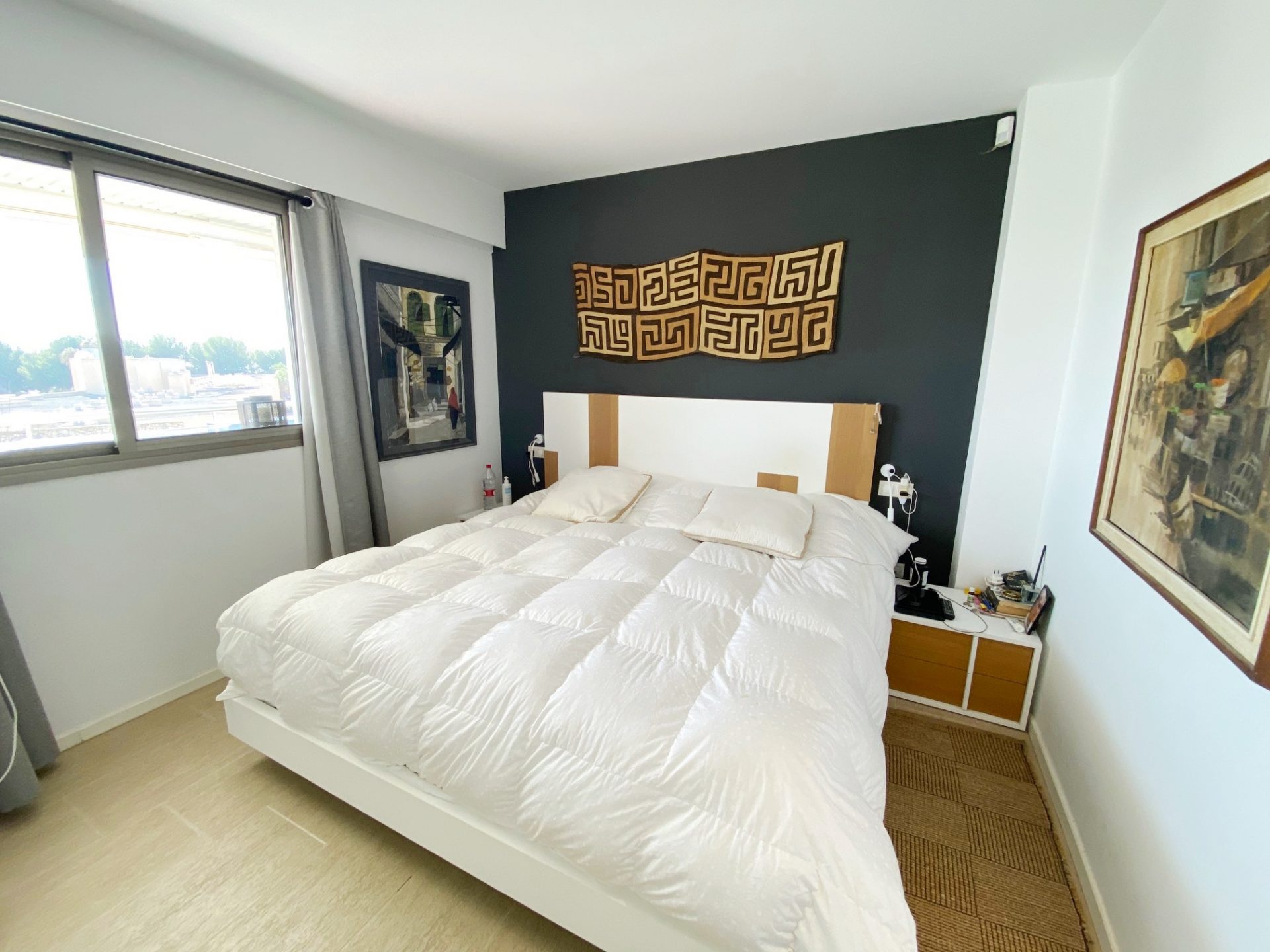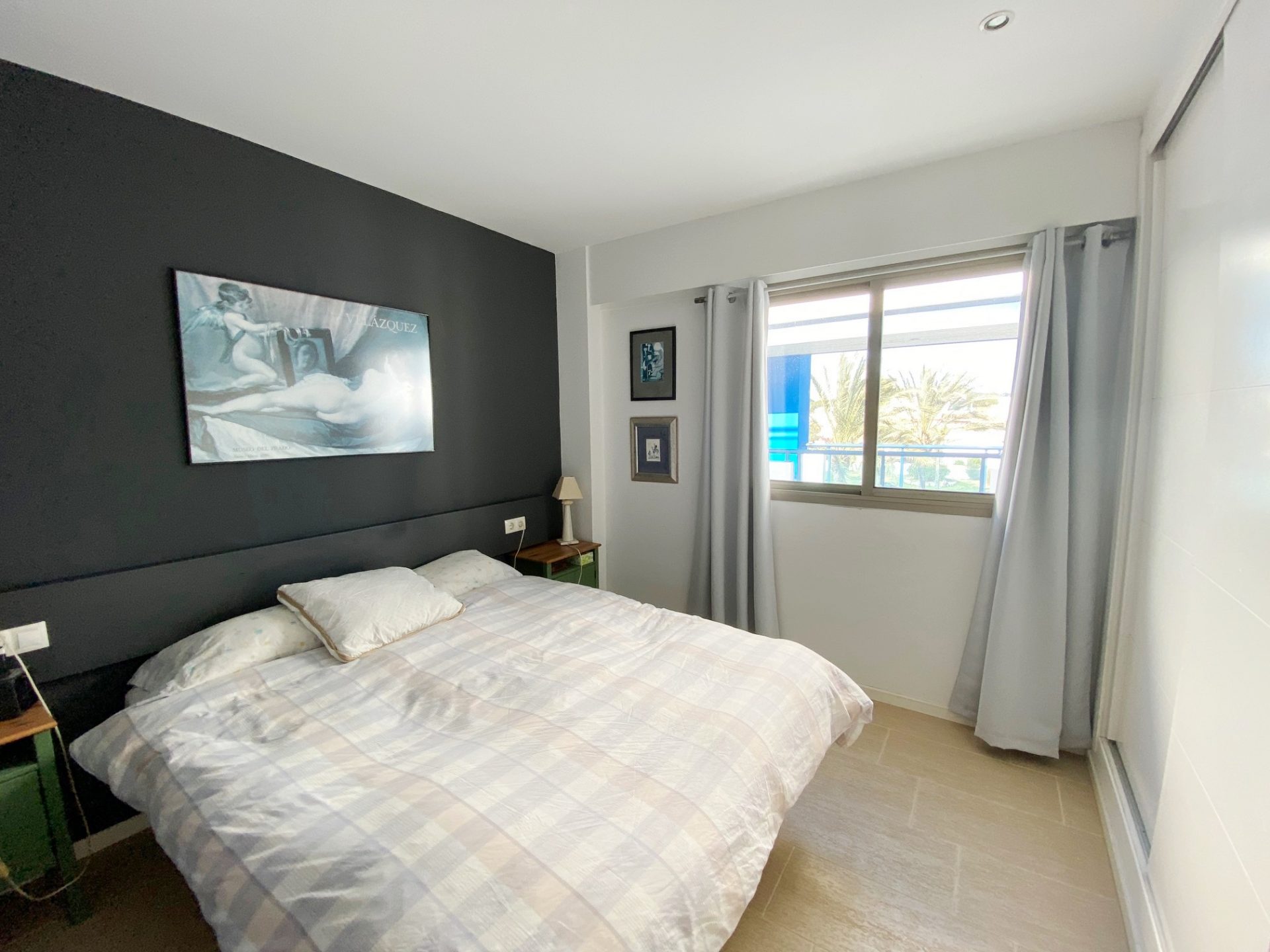 Working from home has been one of the great takeaways of the past year – and the ease of remote working has also inspired the spate of new homeowners flocking to Ibiza's shores to set up proverbial shop in 2021. With this in mind, any of the bedrooms at Atico Estrella could easily be converted to a private home office (or two!) – just close your eyes and just imagine how amazing (and smug) you'd feel closing that laptop at home time and heading straight upstairs for a swim and sunset cocktails? If that isn't living the Ibiza dream, we don't know what is.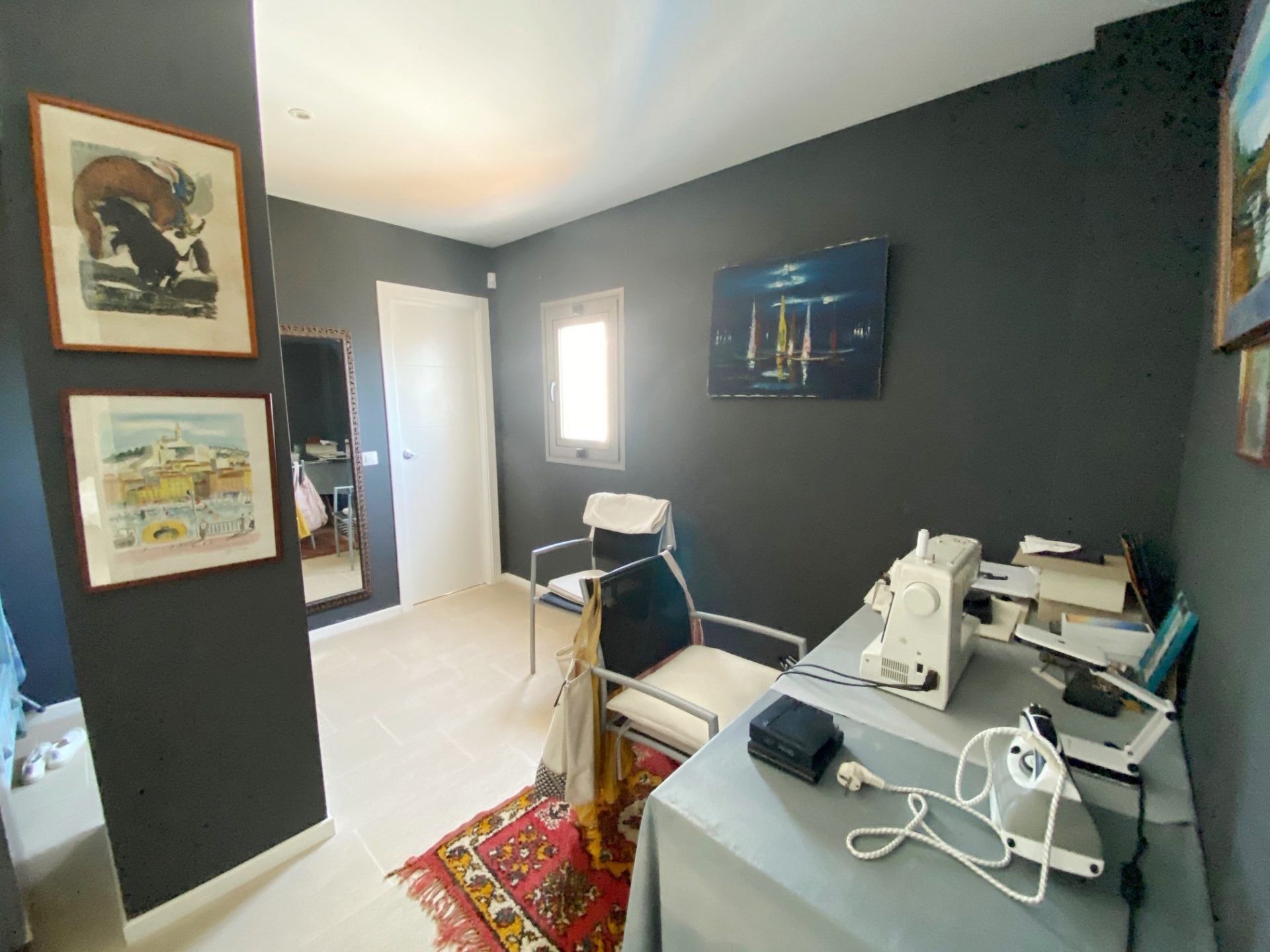 The penthouse is accessed by an elevator, naturally, so you never need worry about carrying all that shopping for your barbecues and cocktail nights up multiple flights of stairs. In addition to the sights and delights of the apartment itself, the new owners will also have access to two private underground parking spaces – a godsend in the summer months by the beach – plus extra storage spaces. Whether you're looking for a centrally located new home to take up residence in with your family, or perhaps have your eye on Atico Estrella as a second home you can escape to for longer periods of time in summer – with plenty of space for visiting family and friends – this penthouse is a fantastic investment at just a fraction over one million euros.
Contact us now to arrange a viewing – either virtually or in person here in Ibiza – at Atico Estrella to see if this is the rooftop hideaway home you've been dreaming of.
---