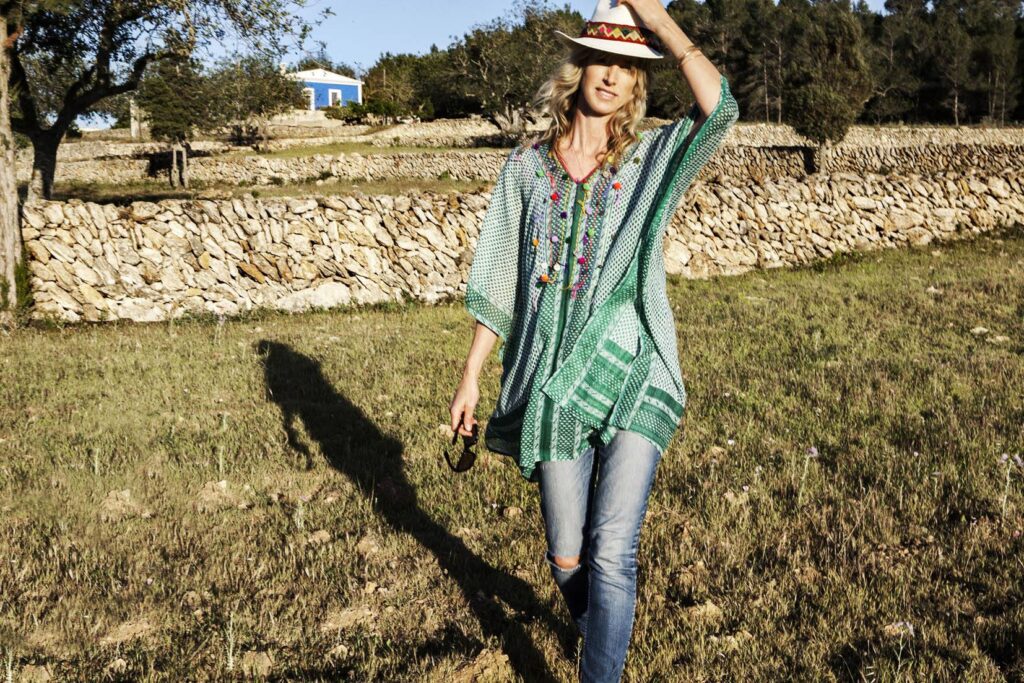 Hjordis Fogelberg's parents were Ibiza pioneers, coming to settle on the island in the late 1950s. The island based designer and author grew up traipsing across fields of wild flowers and swimming in hidden coves – a childhood that set her up well to write and illustrate the island's premier travel guide – My Ibiza and Formentera. She lives and works here dividing her time between Ibiza and her beloved Formentera and has taken a little time out to talk island life.
How did you get your start as a designer?
I was born and raised here but went to study design in the UK. When I came home I met a producer at German record label Logic. He suggested I do a design internship there. I went and ended up becoming the art director and staying there for two years. Then I came back to Ibiza and set up shop as a designer. I worked for Pacha Magazine for 11 years then started to have the idea for the book.
My Ibiza and Formentera is completely different to anything on the market. What gave you the impulse to produce it?
After working in publishing here I saw that there was a gap in the market for information that wasn't advertorial or paid content. I wanted to produce an honest vision of Ibiza, to give people an idea of what it's really like, a helpful resource that was quirky and personal. The updated second edition will come out in 2018 – I'll update it every two years.
All the illustrations are your own. How did that come about?
At first I was going to get this amazing photographer to provide beautiful black and white images. I started to draw things out and then realised that the illustrations really worked. I got into it, the drawing…
Any other projects in the pipeline?
Lots! I've got quite a few ideas in the making; it's all top secret at the moment. Doing the guide has brought me into a whole new space of portraying the island in a different way.
What do you love about Ibiza?
I live in the country and I love how I can dip in and out of the social scene. I can go to a club with the most amazing sound system and the best DJs and also just retreat and be where it's peaceful and untouched. I love how you can arrive at the airport and be driving down a dirt track see a payesa out with her sheep within five minutes. It's a gem.
Secret beach?
Oh, that's hard to choose. I like to take people to Cala San Miguel, to the little shack there, Can Tothom.
Favourite place to eat?
Another hard one! I love Can Suldat in Es Canar and Bar 1805 in Sa Penya, its hard choose! Cala Conta… the small chiringuitos and I love all the menu del días in all the Spanish places. I'd love to do a menu del día guide. In Formentera it's Macondo without a doubt.
Best time to be in Ibiza?
I love October and November, just before it gets really cold, but I also love March, April and May before everyone arrives.
---