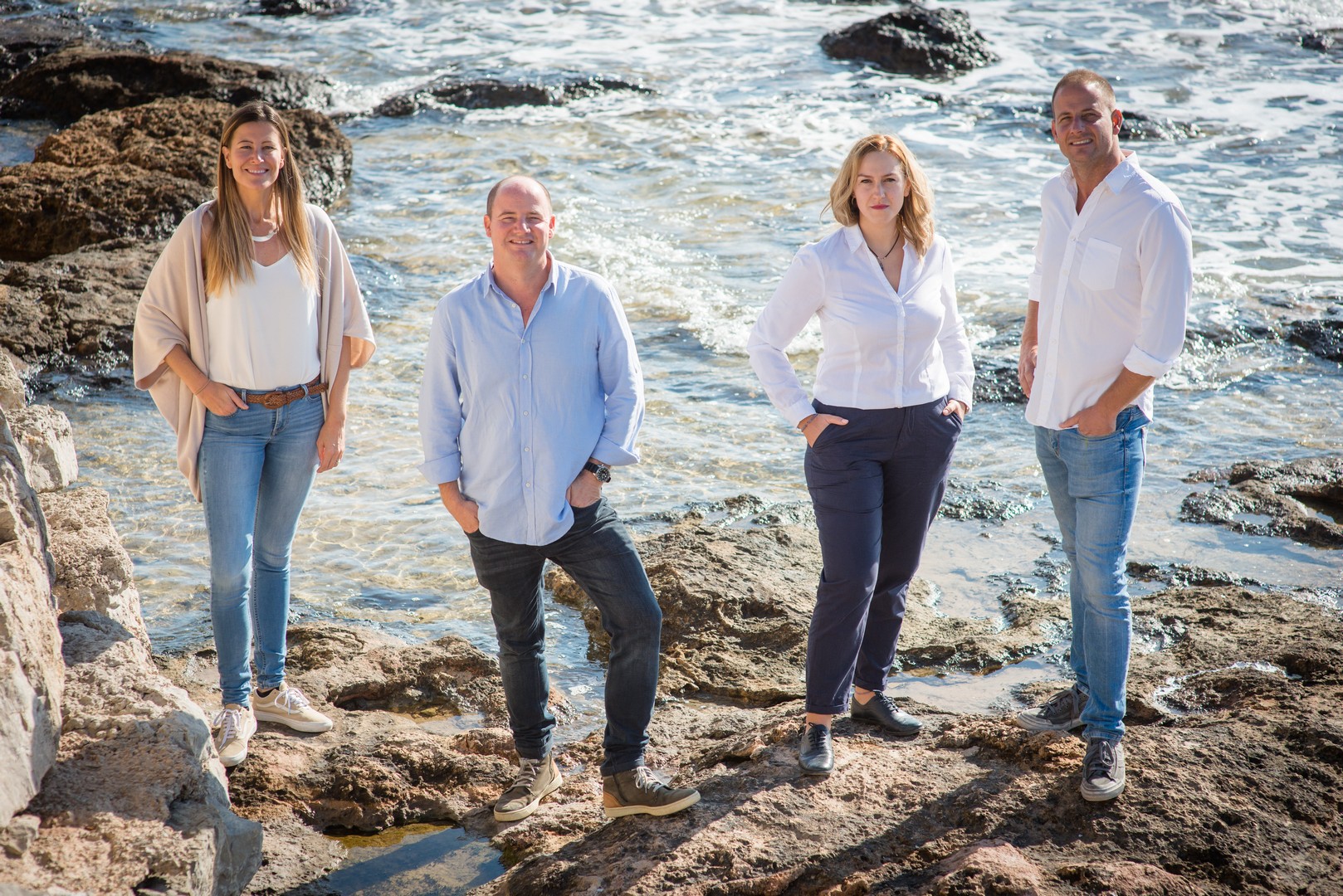 Born in Ibiza, raised around real estate, educated around the globe and with an abundance of international business experience between them, our family-led team aren't like your average real estate agents in Ibiza. Of course, they have all the savvy-yet-sensitive sales attributes and are experts in client care, and when it comes to the nuts and bolts of navigating the legal, architectural and financial side of the business, they know the ins and outs of the Ibiza market like no one else. But what they really have that sets them apart from their peers is an innate knowledge of the Ibiza way of living; a deep personal understanding of the culture – both local and expat – and a lifelong love of the landscape, the people and the lifestyle on their home island.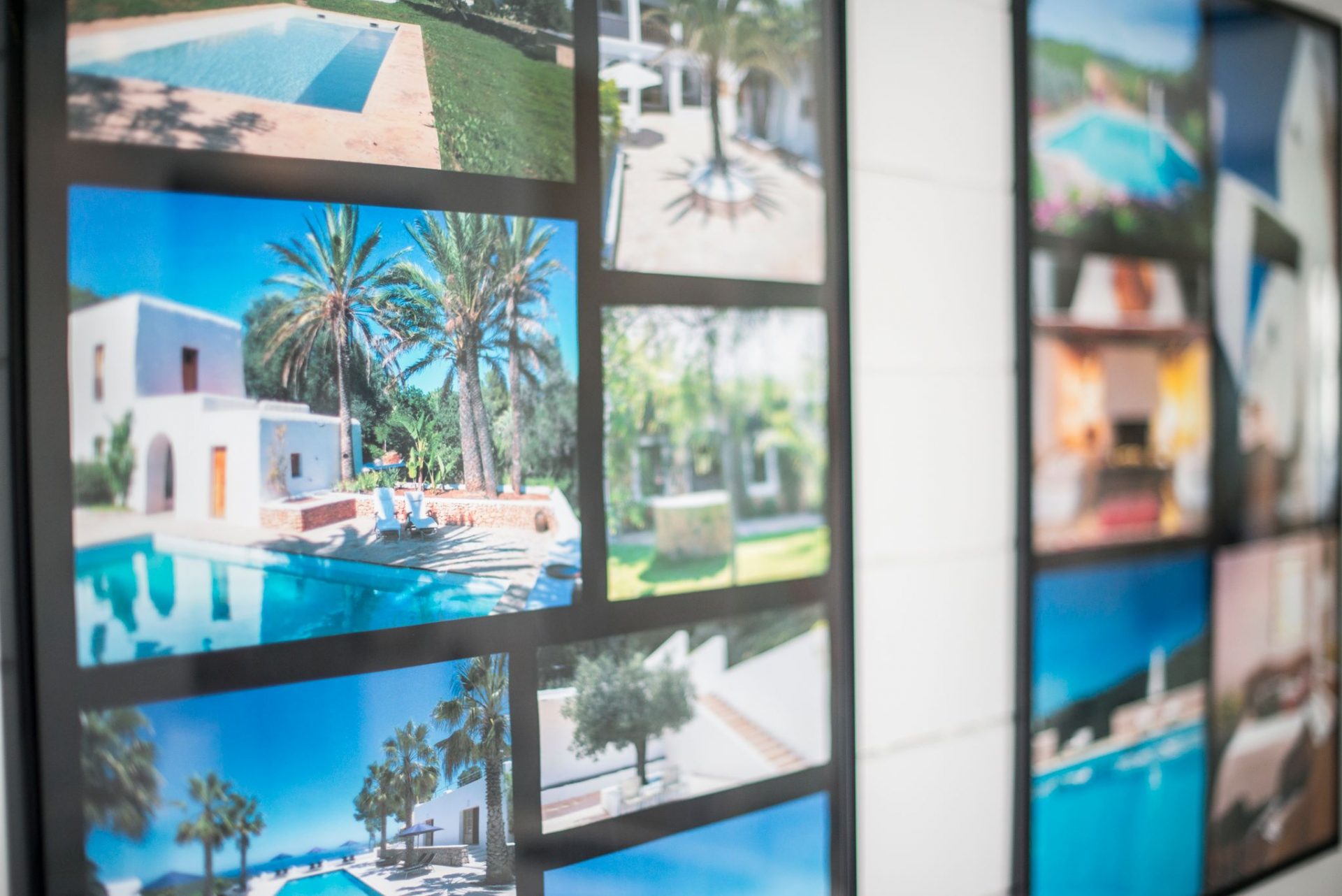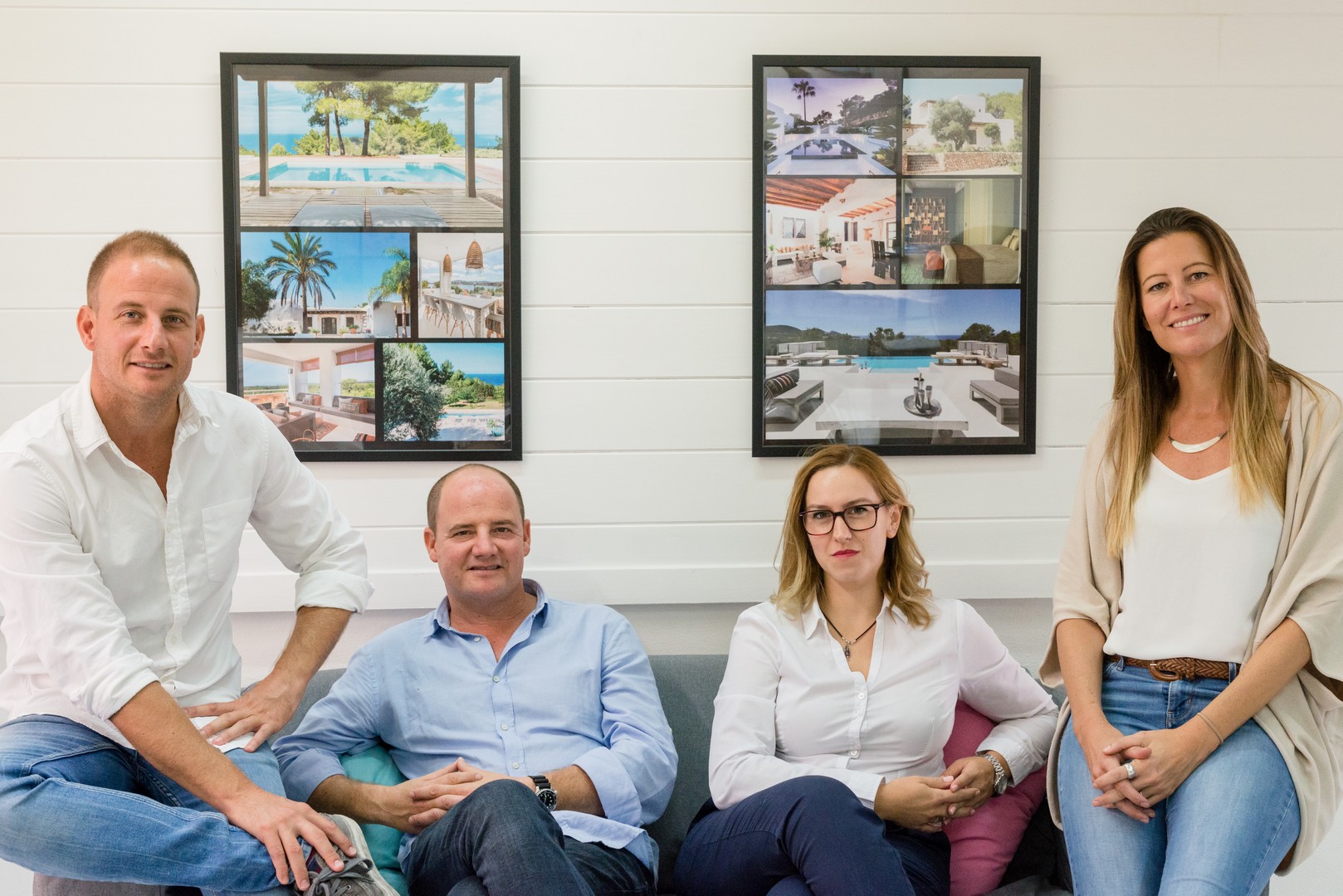 Who better then to share some tips to truly enjoy your time in Ibiza than sister and brother trio Clea, Tom and Robbie Gray Amat – plus honorary Villa Contact 'work family' member Doris Novac?
Clea Gray Amat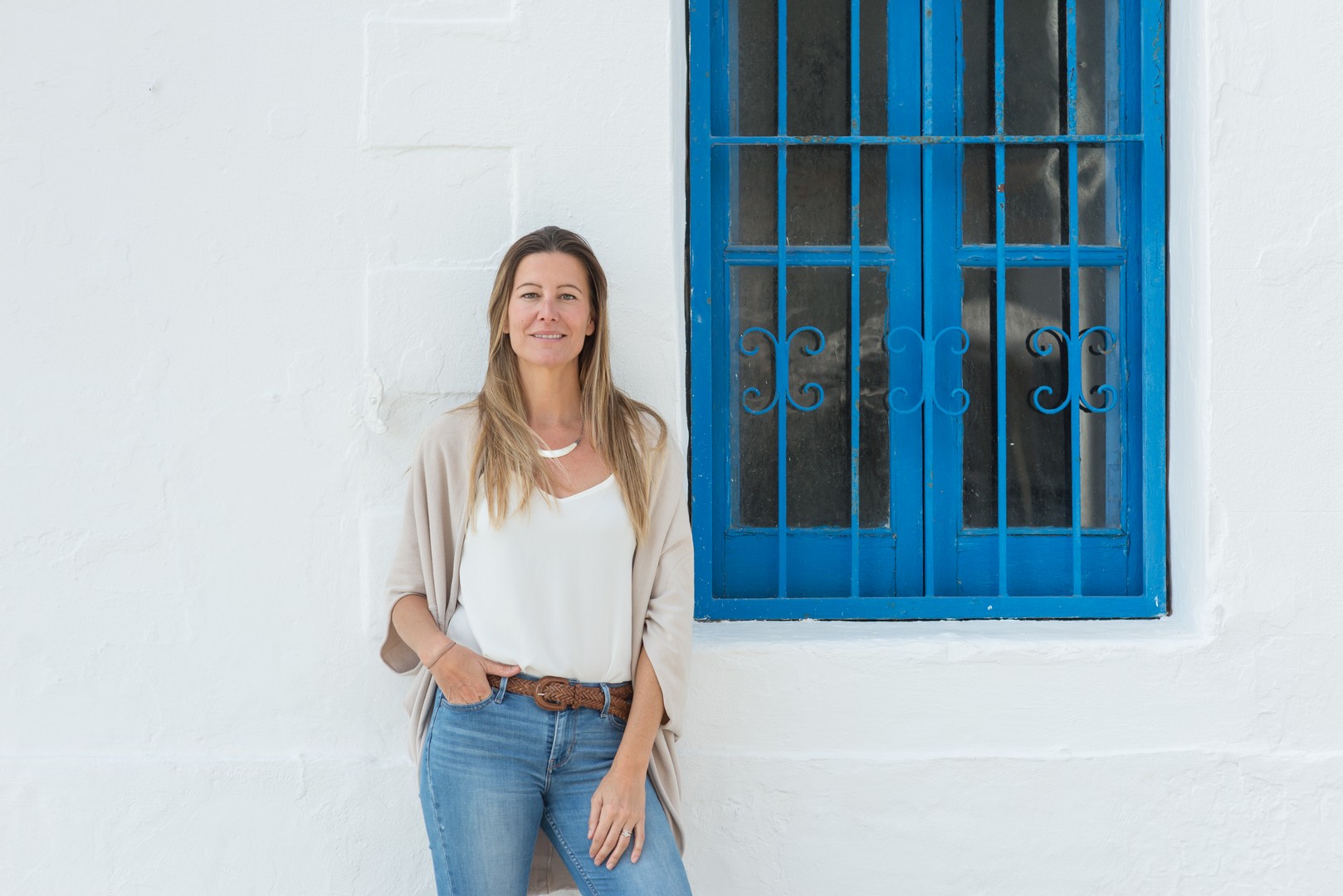 A born and bred east coast girl, Clea describes her perfect Ibiza weekend as including a sunny bike ride followed by a nice lunch on the beach somewhere local – her favourites spots being the bohemian bay of Cala Martina or the spectacular – and yet still somehow a local's secret – Pou d'es Lleó. Sundays are all about spending time at home, tending to her organic veggie patch and enjoying her own garden – then she's refreshed and ready to return to the Villa Contact office by Monday morning.
While she tends to stay on the east side for her own enjoyment, when friends or new clients are visiting the island for the first time, Clea loves nothing more than to take a leisurely stroll around Dalt Vila – the magical old town of Ibiza. Instead of hitting the tourist traps of the sunset strip, she steers her crew towards the alternative sunset haven of Cala Xarraca – a beach with a tiny chiringuito where you can enjoy the kaleidoscopic changing colours of the sky in a more intimate setting. Her last stop? A lively dinner at her favourite Mexican restaurant, Taco Paco, in Santa Eulalia.
"Take things step by step and keep positive," says Clea, when asked what advice she'd give to those relocating to Ibiza for the first time. "Finding harmony whilst adjusting to the new Ibiza way of life and getting to know the island can take time." Meanwhile, her can't-live-without recommendation for those buying a new home here is a good wood burning chimney. "It's a must for those cold, humid Ibiza winter nights!" Take it from someone who knows…
Tom Gray Amat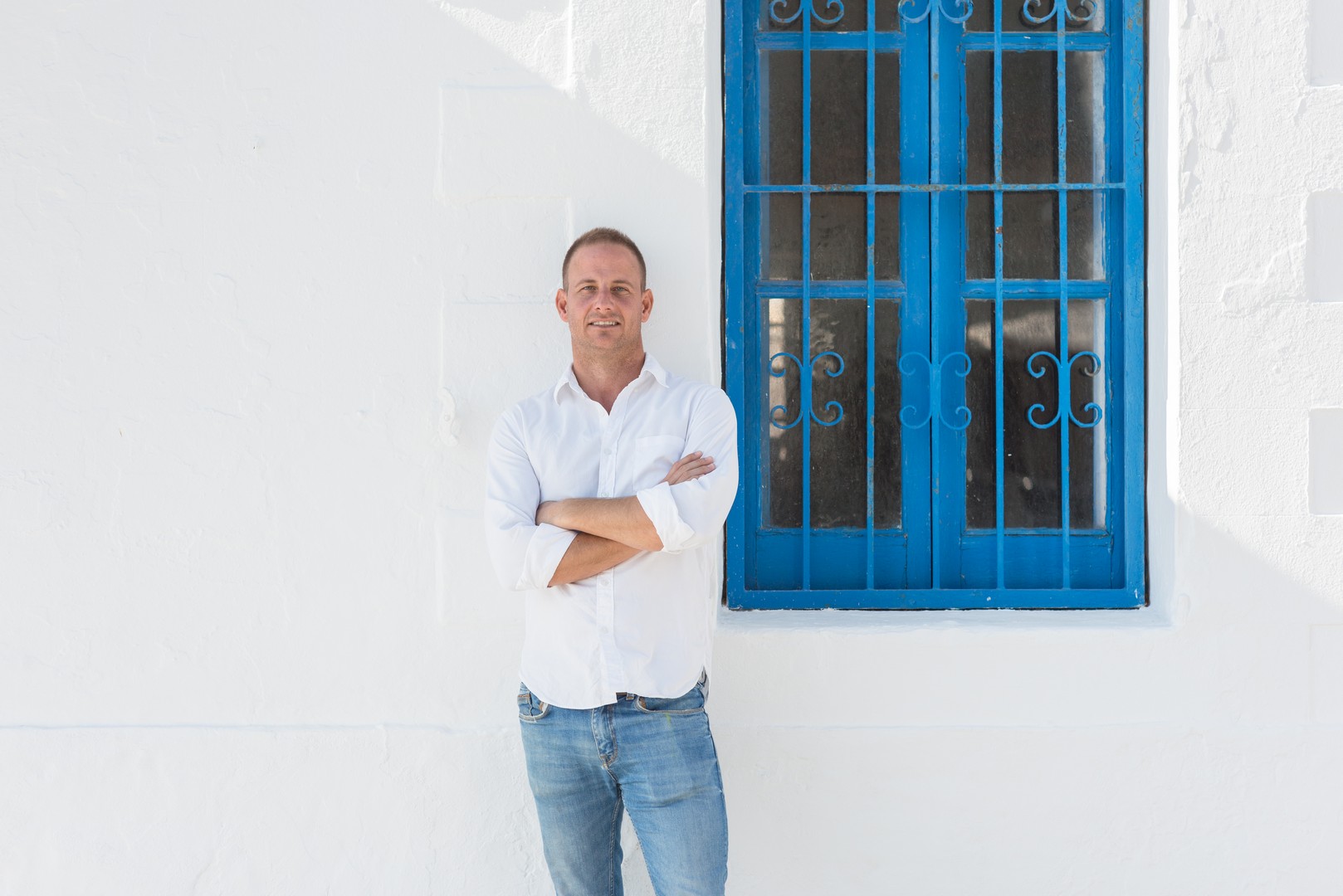 It's the great outdoors of Ibiza that continues to hold a place in Tom's heart after all these years – "There are so many options be it in or on the sea or in the countryside, it´s all right there on your doorstep" he says fondly. Weekends are spent with groups of friends, freediving or fishing and it normally ends with great lunch sampling the catch of the day or in one of the many inland or beach restaurants.
His go-to recommendations for visitors include the local restaurants of Cas Pagés or Can Balafia – specifically for delicious plates of grilled sobrasada (a sweet, locally produced type of artisanal sausage), lamb chops and Ibicencan potato salad, with a cold caña (beer) or a glass of wine. "New restaurants come and go but there are a set of restaurants that I go to time and time again, they have simple menus and but they hit the nail on the head everytime!".
Just like his sister before him, Tom agrees that patience is a must when relocating to the white isle. "Be patient," he says. "The pace of island life is slower that other places and things can take time." His own personal experiences in refurbishing his home have proven his own patience, with the takeaway that you don't always need to look to conventional materials. "I recently refurbished my kitchen and was impressed with porcelain tiles that can be used for kitchen bars and tabletops. They look just like natural stone but are much more resistant to heat and stains. A winner in my books."
Robbie Gray Amat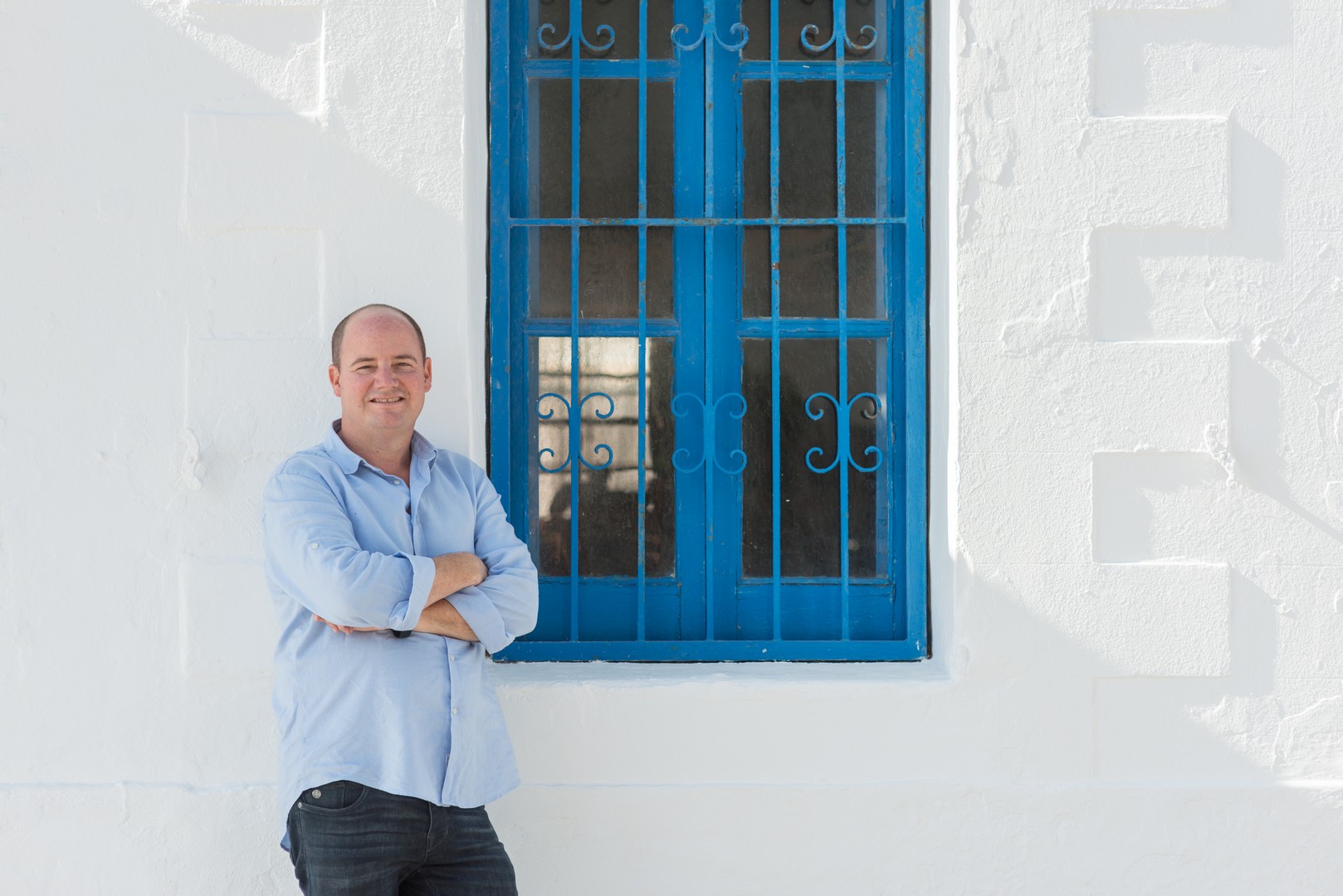 The family man of the Gray family, Robbie's weekends are all about getting out in the sun and fresh air with his wife and children. In summer, they avoid the busy beaches and pack a picnic to take out on the boat, where they can swim in the sea complete with snorkels and flippers – checking out Ibiza's underwater life away from the crowds. In winter, when it's too cold to swim, Robbie and the family tend to go for morning countryside walks to enjoy the fresh air on crisp summer days, or jump on their bikes to explore the island, with a fun paella lunch at the end as the reward.
It's a no-brainer for Robbie when first-time visitors arrive in Ibiza – he whisks them straight off dry land and onto a boat, where a cruise across to Espalmador and Formentera gives them a true taste of Balearic bliss. Ibiza's sister islands are as spectacular as a movie set, with crystal clear water that's as turquoise as the Caribbean, white sands reminiscent of the Bahamas and the feeling of a holiday within a holiday. You can have your pick of great restaurants too, or simply stay on board as Robbie prefers to do, dipping in and out of the sea between snacks.
For those who are ready for a sea change and are all set to move to Ibiza, Robbie recommends practicing your Spanish. "Embrace the fact that you are moving to Spain," he says. "Have a go at learning the language, even if it's just a few words to start with." Perhaps one of those first words to be translated should be 'alfresco' (it's al aire libre, in case you're wondering), as Robbie suggests putting effort into making a nice outdoor dining area once you've moved in. "It has become the go-to summer living part of the house." And you don't have to get in a boat to get there!
Doris Novac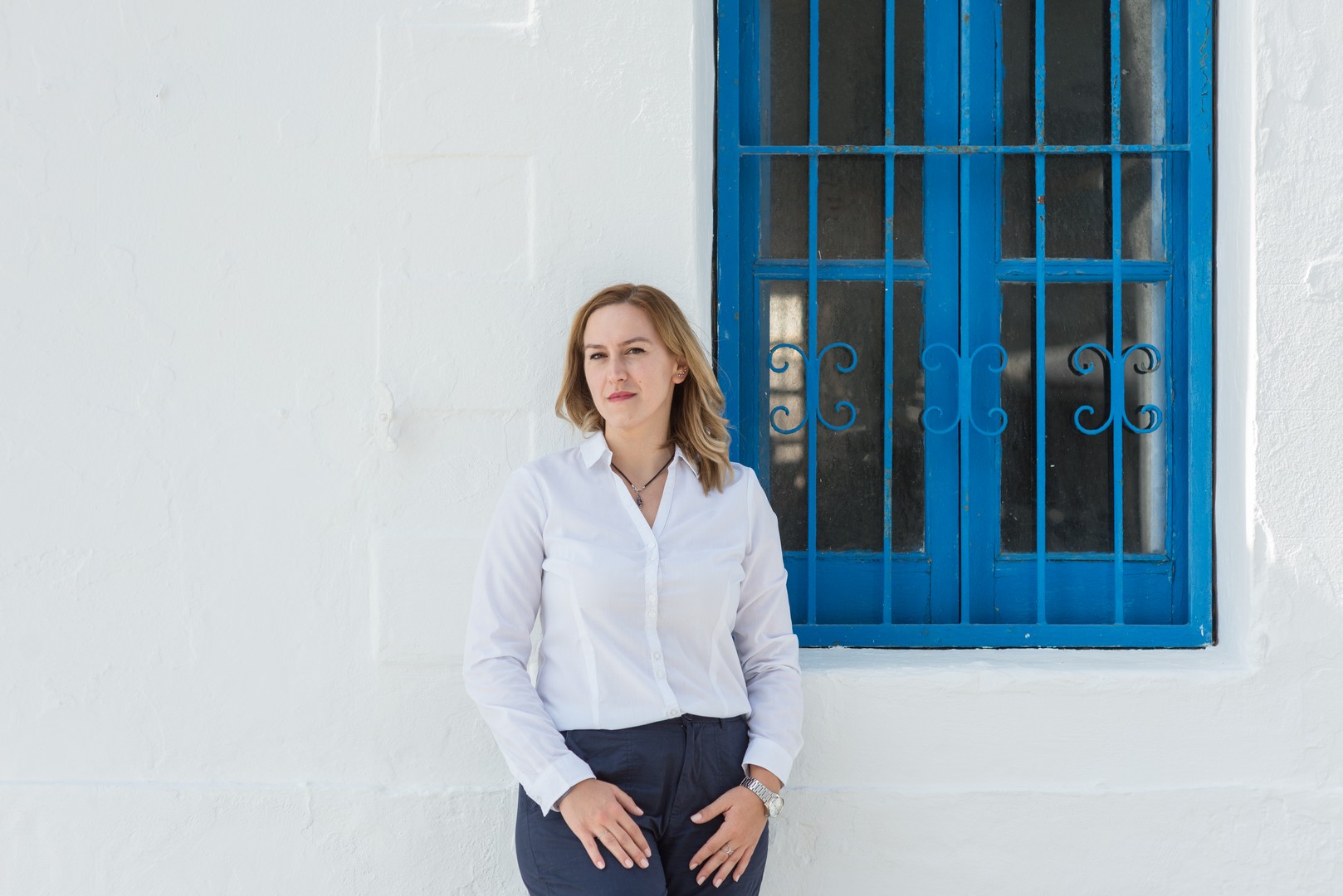 While not a Gray by name, she's a Villa Contact family member by nature – our office assistant Doris has become part of the extended family since she began working with us back in June 2019. Born in Cluj Napoca – considered the unofficial capital of Transylvania in Romania – Doris moved to Ibiza in 2013 in search of new work opportunities. We're glad she finally made her way to our office, as she's the one who takes care of our invoices, inboxes, phones, social media and website production – she's the backbone of our back office and calls Clea, Tom and Robbie her 'work family'.
Doris considers Ibiza to be home now, citing the energy, the weather, all the beautiful hidden sunny beaches and the gin and tonic at Pou d'es Lleó as her favourite elements of island life. Her weekends are spent hiking between 10 and 15 kilometres in the north of the island, stopping for a paella or bullit de peix for lunch and then heading west for sunset, where she loves the view from Cala Conta and its surrounding beaches.
The key places she takes visitors are all up there as Ibiza icons: the historical old town, the mythical Es Vedra, the legendary Hippie Market, the boho hangout of Bar Anita and the locally loved live music at the chiringuito on Pou d'es Lleó. And after her own experience of moving to Ibiza and adopting the island as her home, her advice to newcomers is this: "Relax. Take a deep breath and try to feel the rhythm of the island. And don't forget to buy a dehumidifier – it's the most important appliance to have in your house in Ibiza!"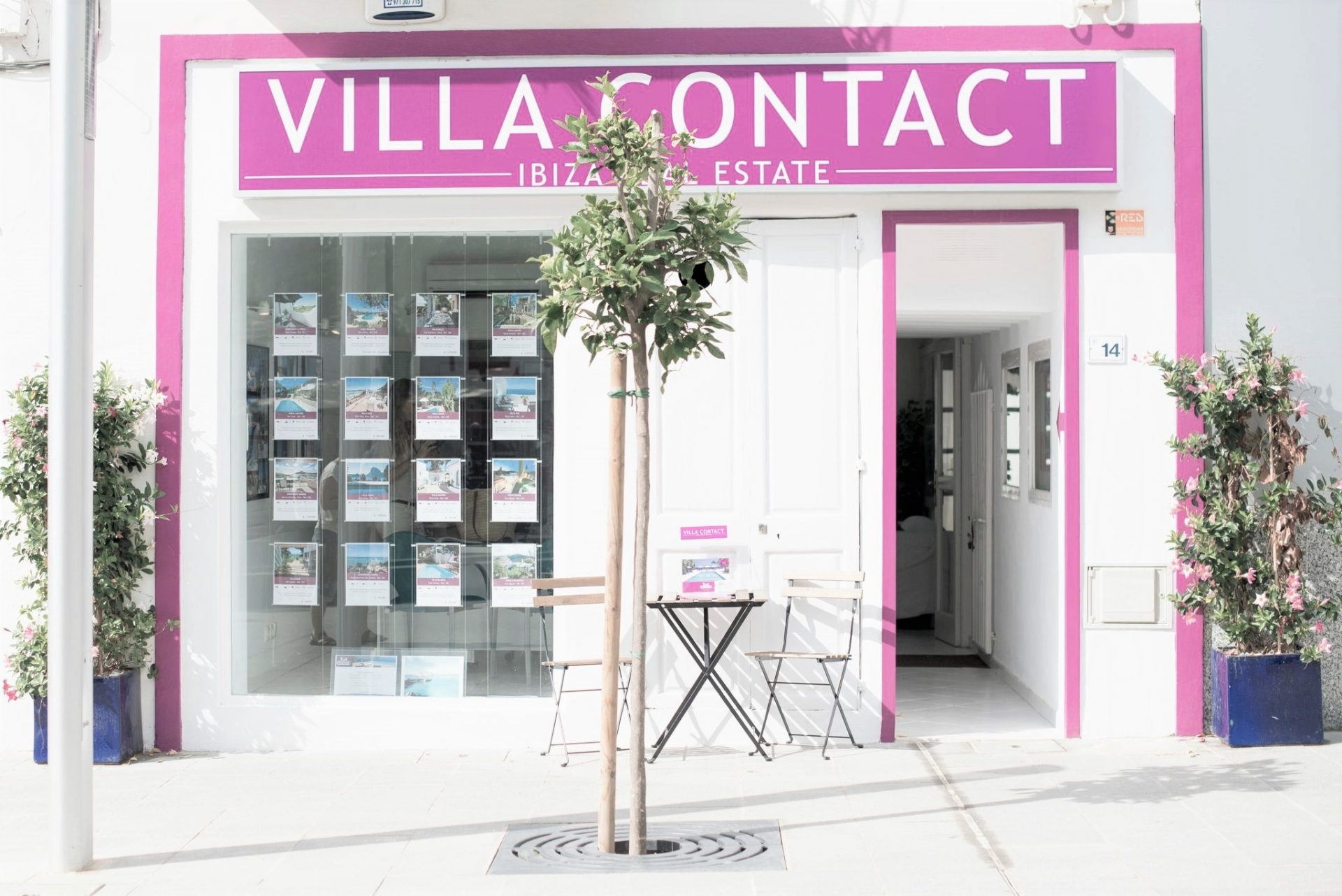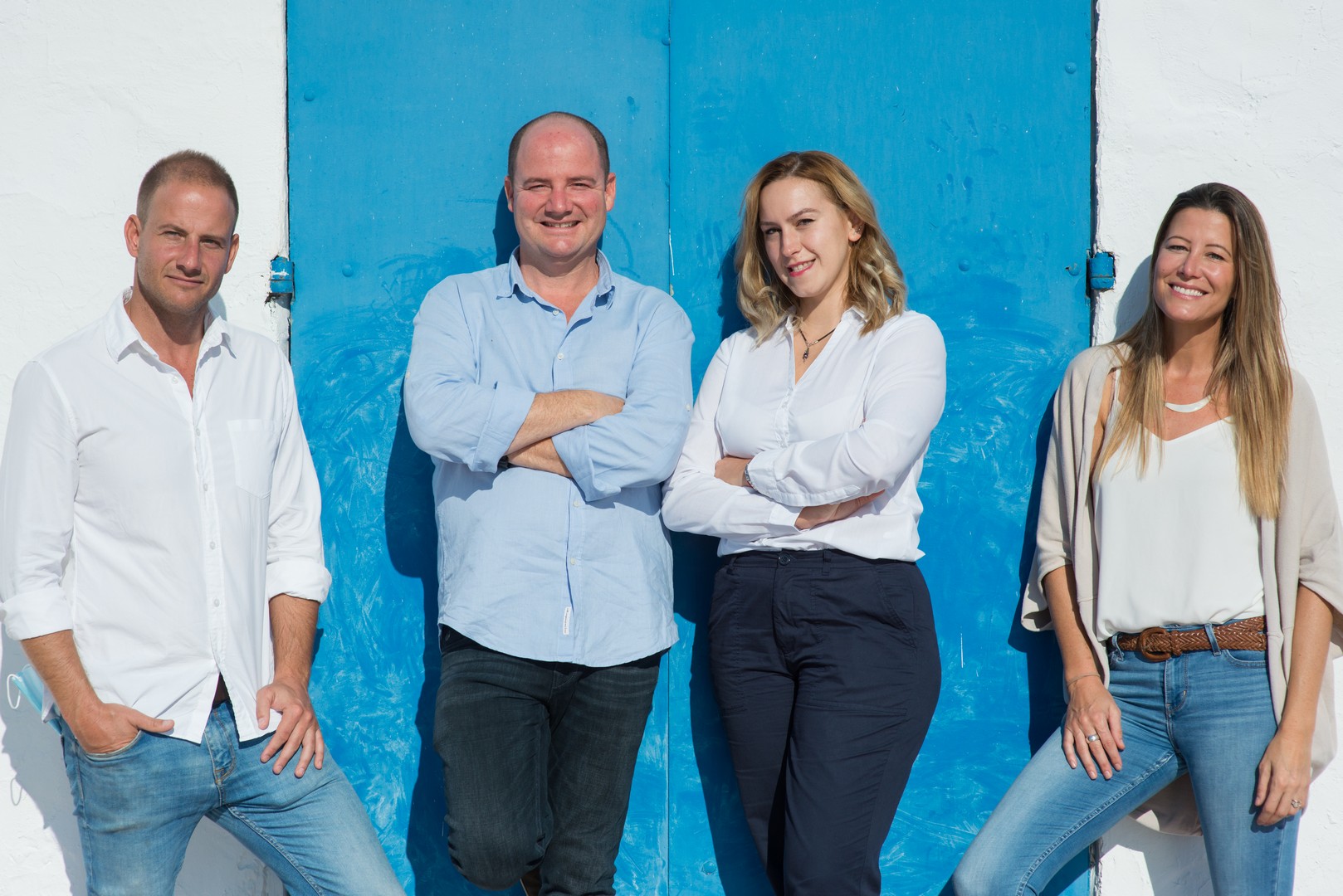 ---