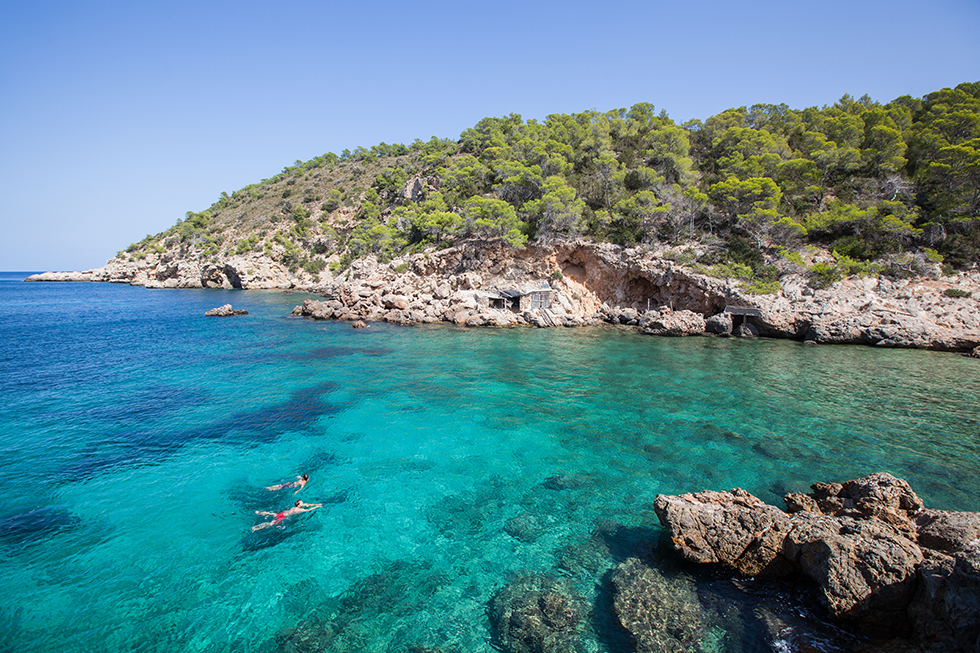 Ibiza's more fashion conscious beaches get a lot of attention especially in July and August. Lots of beautiful bodies and gorgeous bikinis and cocktails and beats… However, the coastline of this Mediterranean paradise is also dotted with some outrageously lovely hidden coves and private swimming spots. When you've had enough of the buzz head to one of these quieter Ibiza beaches…
Cala Xarraca
A tiny, idyllic, tranquil spot in the north with a delicious chiringuito and hardly a tourist in sight.
Cala Saladita
A stone's throw along from the popular and equally lovely Cala Salada is this little slice of paradise, accessed by an almost hidden staircase.
Cala Gracioneta
Another little sister to a big popular beach (Cala Gracio), this cove is great for kids with a gentle, sandy incline into the water.
Sa Caleta
Crowned by imposing red cliffs, the dark sand and crystal water is the perfect bathing spot before a seafood lunch at the chiringuito.
Cala Olivera
Close to the golf course and the plush homes of Roca Llisa, this lovely little practically private bay doesn't know what rush hour is.
Es Cuco
Pretty hard to get to, making it a super secret and discreet beach. You'll only meet locals and the odd fisherman. But we can't tell you where it is!
Cala Llentrisca
Another hidden gem especially loved by snorkelers and divers for the clear water teeming with life. Pretty nice for doing nothing on too.
Alla Dins
There is a path but it's much easier by boat. This place is like nature's swimming pool. It's surrounded by a few other sweet coves ripe for exploration.
Aguas Blancas
Take a wade through the clear water to reach the tiny satellite beach of the ever-popular Aguas Blancas. You'll know you're in the right place when you see the stone towers built by long ago hippies.
Enjoy!
---