Ibiza's property market comes with a set of challenges that many outsiders find baffling. But for Ibiza born and raised agent Clea Gray, they are just the kind of challenges she relishes. A recent project reached completion after a three-year long process from start to finish. As is the island's style, it all began with a phone call from a friend and colleague.
"A surveyor friend called me in 2014 about a property near Santa Agnes that came with some complications," says Clea. "Naturally, I was curious." She'd been on the lookout for plots without licenses in special locations on the island. "There are lots of plots without licenses but none of them as beautiful as this place", she says. "It's an agricultural piece of land that has panoramic views over a beautiful large fruit orchard, great orientation towards the south with beautiful dry-stone wall terraces surrounding it.
The minute she arrived she saw the beauty and potential of the plot. "This was a really special place and I knew that it would need special clients," says Clea. "The paperwork attached to it was, let's say, dated." Back in the day, land was registered with little descriptive information, sometimes nothing more that a caption saying 'piece of land with a well'. These days the authorities require more than that and Clea set about rectifying the documents.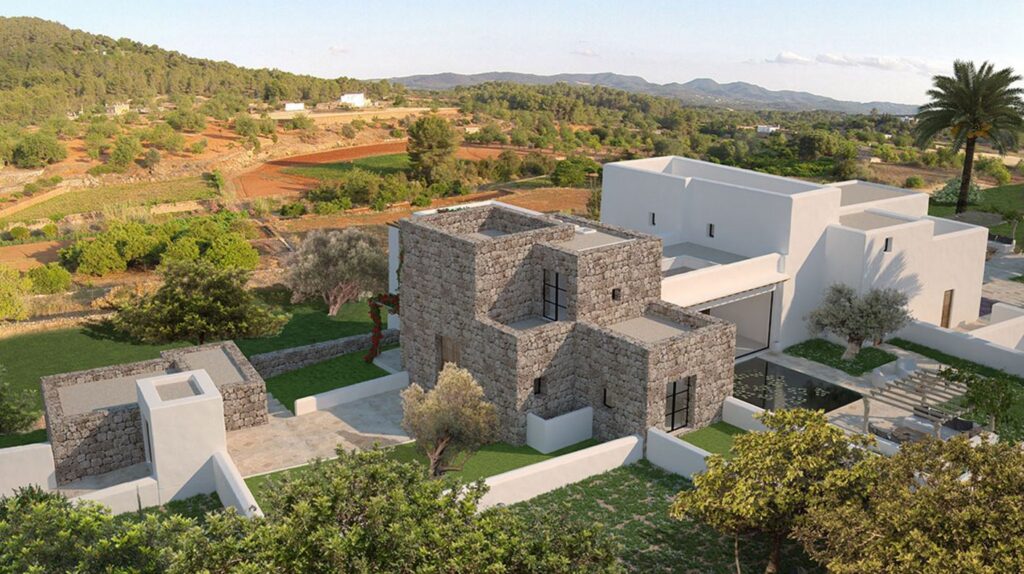 Comprised of two plots set over 32,000 square metres of verdant countryside, it was owned by a local Ibicenco family who had negotiated a deposit with a previous buyer but were not happy with how negotiations were proceeding. On top of that was the issue that there was very little paperwork in existence.
After reaching out to interested parties, Clea finally found the ideal buyers. "The original owners were very concerned with maintaining the local environment and protecting the land." she says. "They still farmed the neighbouring land and they had strict ideas as to what kind of house they wanted to be built and what materials should or shouldn't be used. Luckily the buyers were also looking to create a property that would blend in to the natural environment in a sensitive way and create something luxurious and contemporary but keeping true to the traditional finca style and architecture.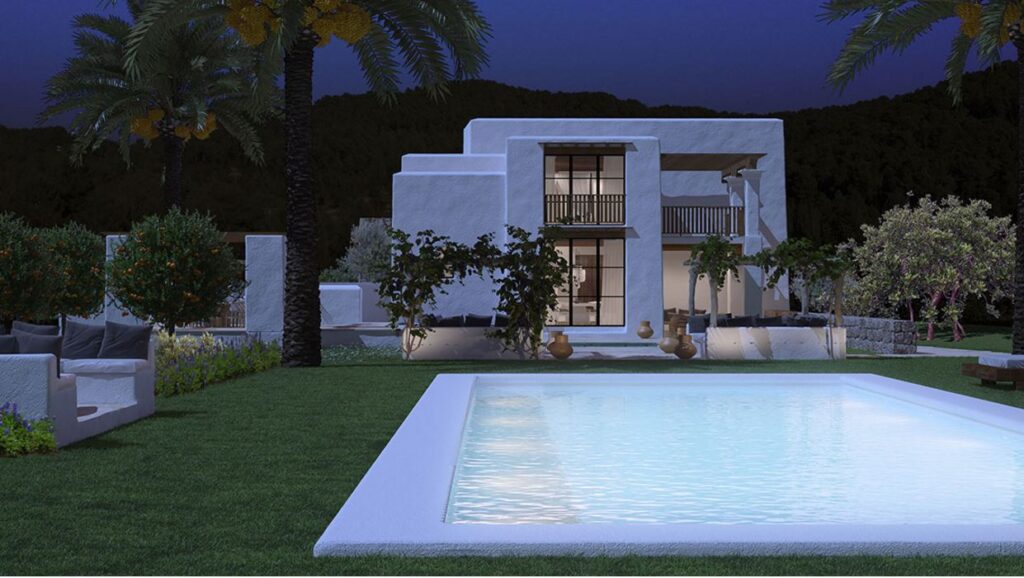 Clea worked with a great team, including renowned local architect Rolf Blakstad. "It was really interesting to take this beautiful piece of land, passed down through three generations, and take it through the planning process to the stage where a build could begin. It was complex, but also very exciting." The project was one of the last private homes through the planning system before government mandated footprint restrictions. Currently under construction, the completed luxury property will be 800m2 in size.
Everyone came away happy at the end of the long process. The sellers felt confident that the construction would remain sympathetic to the environment and the buyers were excited to begin the new project.
"I'm really looking forward to seeing the final property come to life when its completed."
---