Ibiza is the perfect destination for boat lovers. The sunshine, the crystal clear waters, the eighty plus beautiful coves or 'calas' to explore, and the surrounding islets, provides ideal day and overnight boating opportunities, not to mention the active social and sporting life and community available in any of Ibiza's five yacht marinas. 
Things to consider before buying your dream boat in Ibiza
There's a few things you'll want to think about before diving in and setting sail on your new purchase. We've made it simple for you by outlining the most important things to look out for.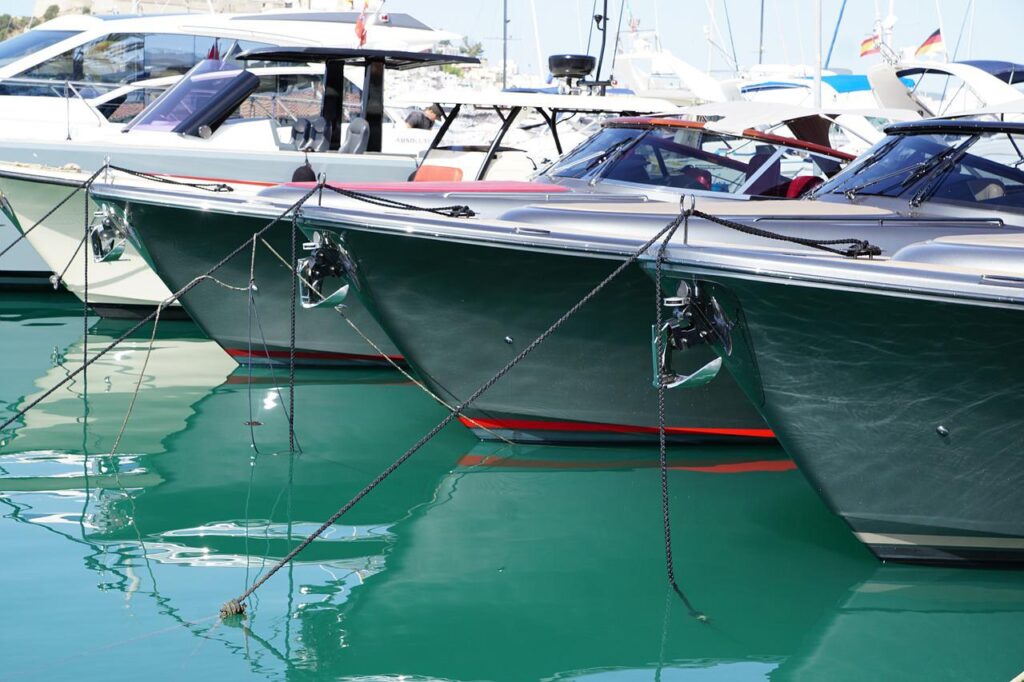 Choosing the right type of boat for your needs
Have a think about:
Is it a day boat or an overnight boat you require?
I.e Will you be cruising around Ibiza and Formentera or going on further trips to Mallorca and beyond, as well?
Where are you going to moor the boat? Berths are in very high demand and there is near to no availability, so planning where to moor should one of the first considerations when choosing to buy a boat.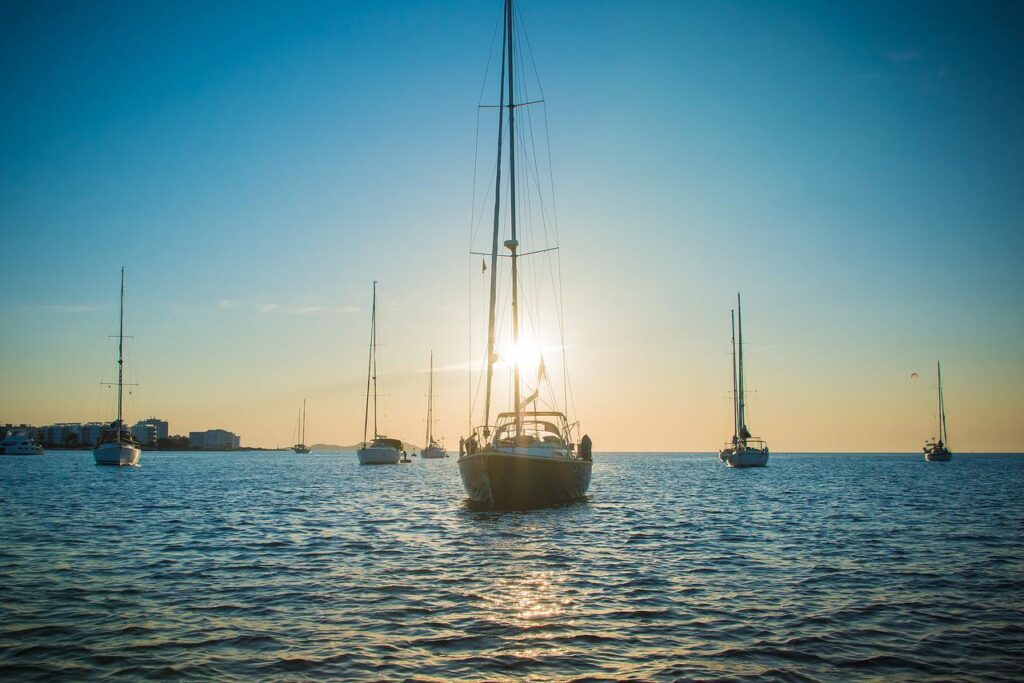 New or second-hand?
When it comes to the boat market, your options are plentiful from brand new to top quality second hand yachts. There are benefits to both, for example buying a second hand boat could save you money on insurance, whilst a new one offers personalisation and exactly what you're looking for.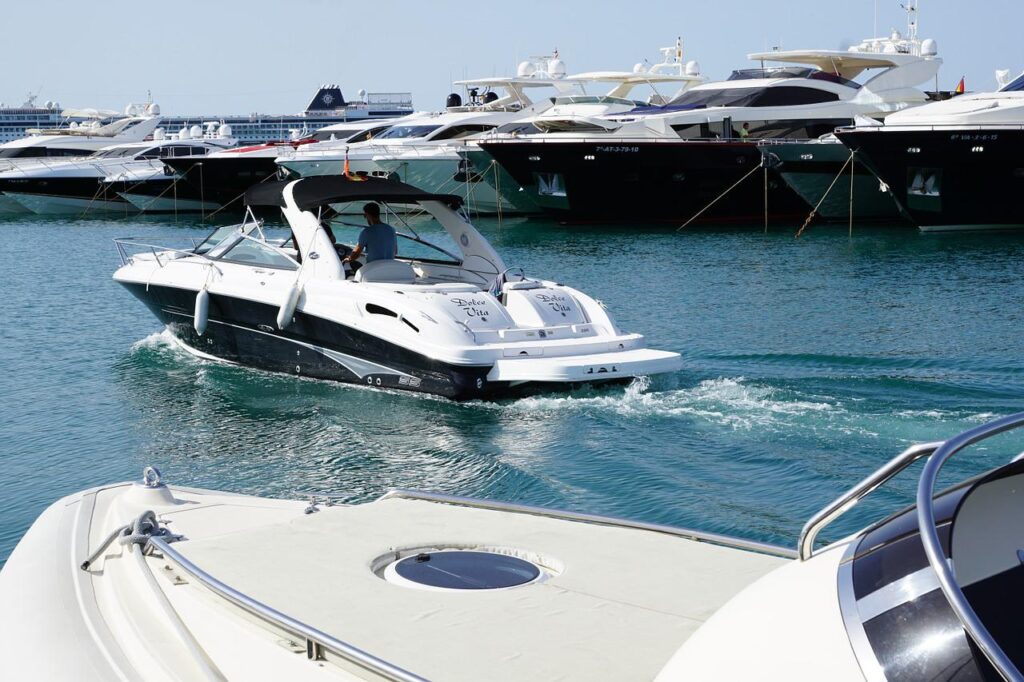 Marine Surveys
It's wise to have your new ocean vessel looked over by a quality surveyor before you purchase. By doing this they'll be able to tell you if there's any cause for concern which could save you money in the long run. It's also a requirement for lots of insurers, so we highly recommend getting this done before you buy.
Licensing
Depending on the size of your boat you may need a license, be sure to check this before committing to buy. If you're not planning on sailing the boat yourself, look into getting a reliable captain! In order to sail boats over 6m you require a local or international skippers license.
Anchoring rules
The Posidonia Meadows of Ibiza and Formentera were declared World Heritage by UNESCO for their importance in the conservation and protection of the Mediterranean Sea and its coasts. So sailing around Ibiza means you must anchor carefully, using eco buoys, otherwise you risk receiving a hefty fine.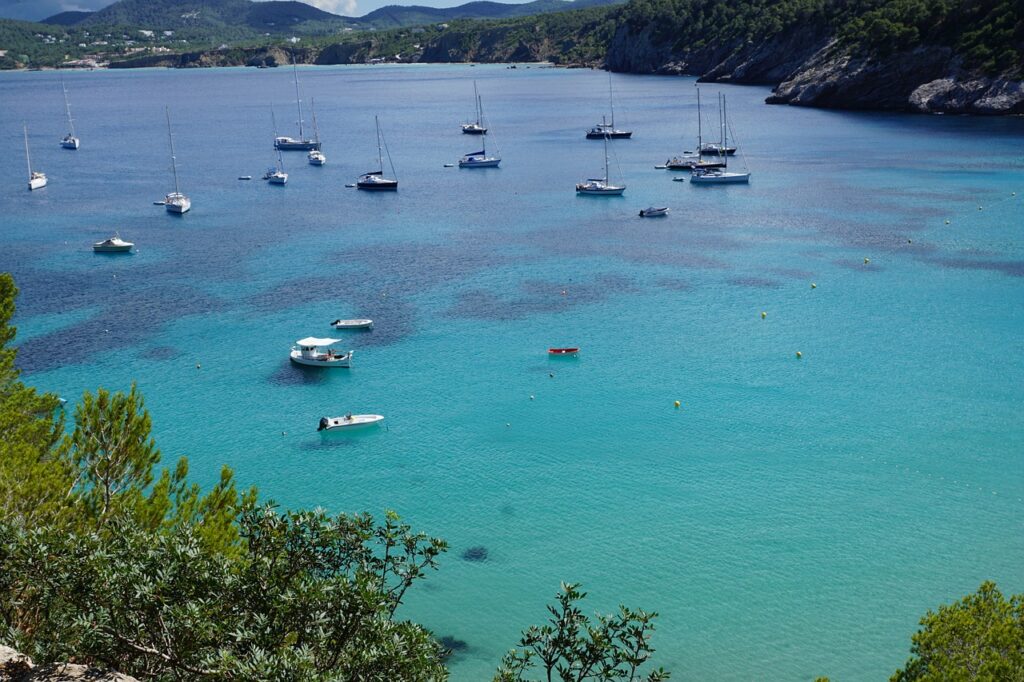 Sailing schools in Ibiza
If you're looking to learn how to sail, or just looking for a community to share your passion with, then check out some of Ibiza's best sailing clubs. From family friendly, to lessons and courses, Ibiza's sailing clubs have everything you'll need, and we've picked our top two for you!
Club Nautico Santa Eulalia
Santa Eulalia's Sailing Club, opened in 1991, has everything you'll need to be able to set sail across the Mediterranean. From courses, to sailing events that you can take part in, and also kids sailing school. Club Nautico has it all!
Salinas Sailing Club
Based in the nature reserve of Salinas, they offer everything from family friendly sea activities to sailing courses and water sports.  You can choose to take part in an excursion with the club or become a regular member.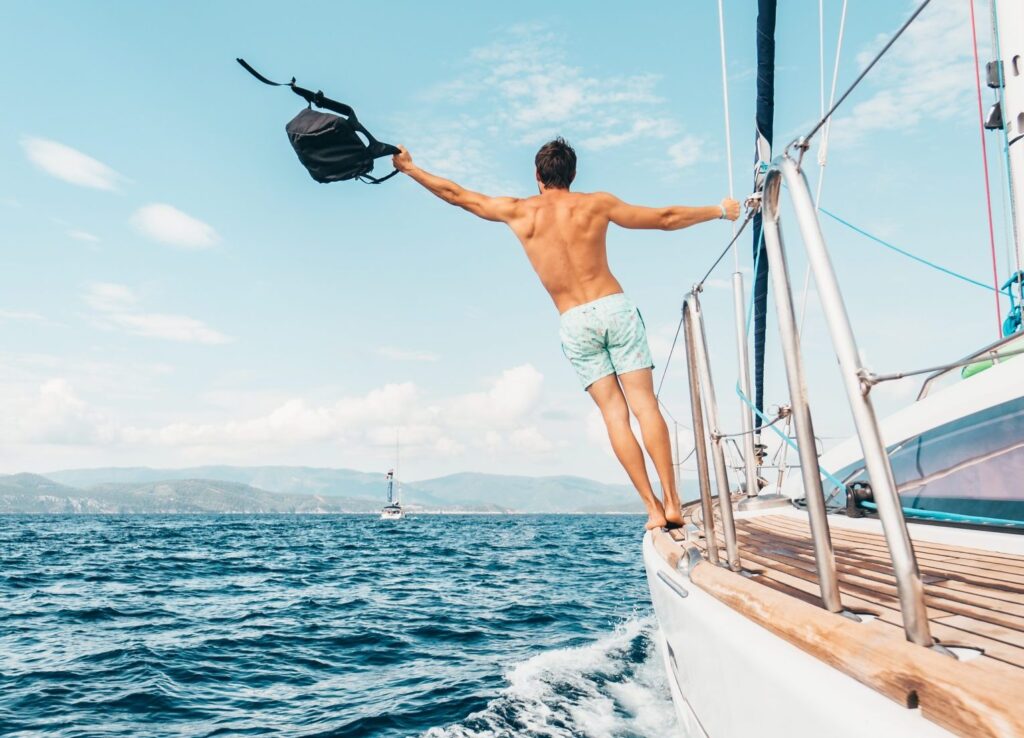 The best places to visit by boat
Now you're captain of your own boat, it's time to explore the beautiful island. There's plenty to see, places to stop and grab a bite, and beautiful waters to explore.
Formentera
With a more relaxed atmosphere and more simple infrastructure, Formentera allows you to slow things down and step back in time slightly.  Arrive in paradise in as little as 40 minutes and float on it's crystalline Caribbean-esque waters or moor up and stroll around its charming inland villages. For boating lovers, having Formentera next door is one of Ibiza's greatest assets! 
Tagomago
A private island just off the east coast of Ibiza – explore the impressive rock formations or swim in the turquoise waters. The perfect place to get away from it all, only accessible by sea!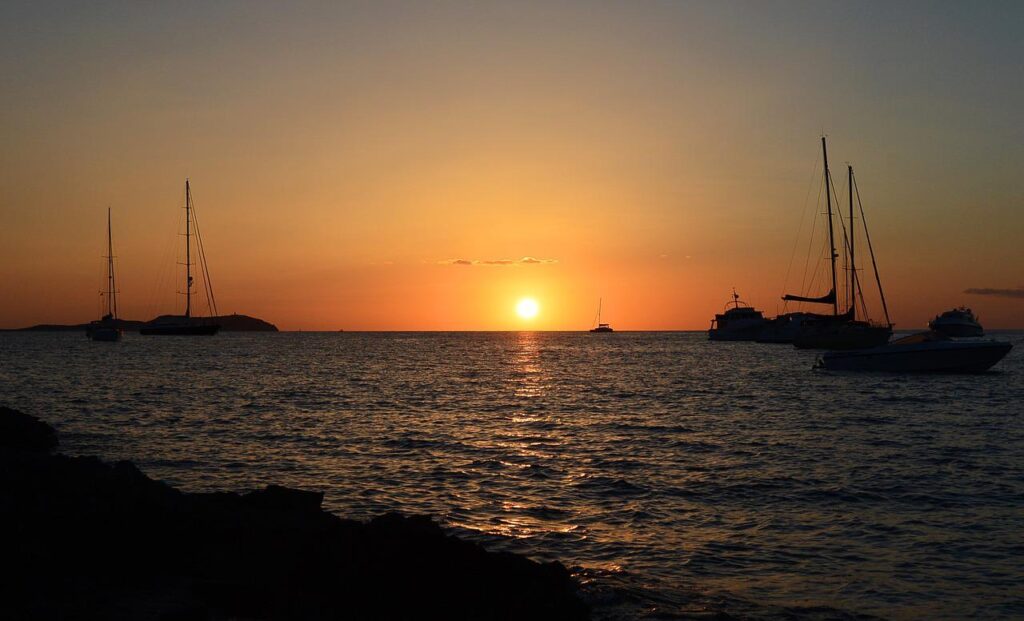 Sail the island
Ibiza is impressive at every angle, so why not sail your new boat around the whole island and stop off at some of the most iconic spots on the island along your route?
South-West –

 offers views of Es Vedra, the island's most magnetic and magical rock formation, and Atlantis where you'll find natural ocean rock pools. 

West Coast –

brings some of the most beautiful beaches, white sands and beach clubs. You'll find Cala Bassa, Cala Conta and Cala Tarida over this side of the island, the perfect beaches to moor your boat by. This is also Ibiza's sunset coast! Drinks, please.

North-West –

you'll find Cala Gracio, a small cove beach with a cute chiringuito where you can grab some lunch, or why not stop off in Cala Salada or Benirras?

North-East – Cala San Vicente has a large sand beach with good restaurants, and Tagomago island for an overnight
South-East –

will bring you views of Ibiza town, Dalt Vila, Salinas and Playa D'en Bossa. Be sure to stop at Jockey Club for a drink at Salinas Beach if you moor up by this beautiful stretch of beach, or head to the iconic Blue Marlin Beach Club in Cala Yondal if you're looking for more of a party.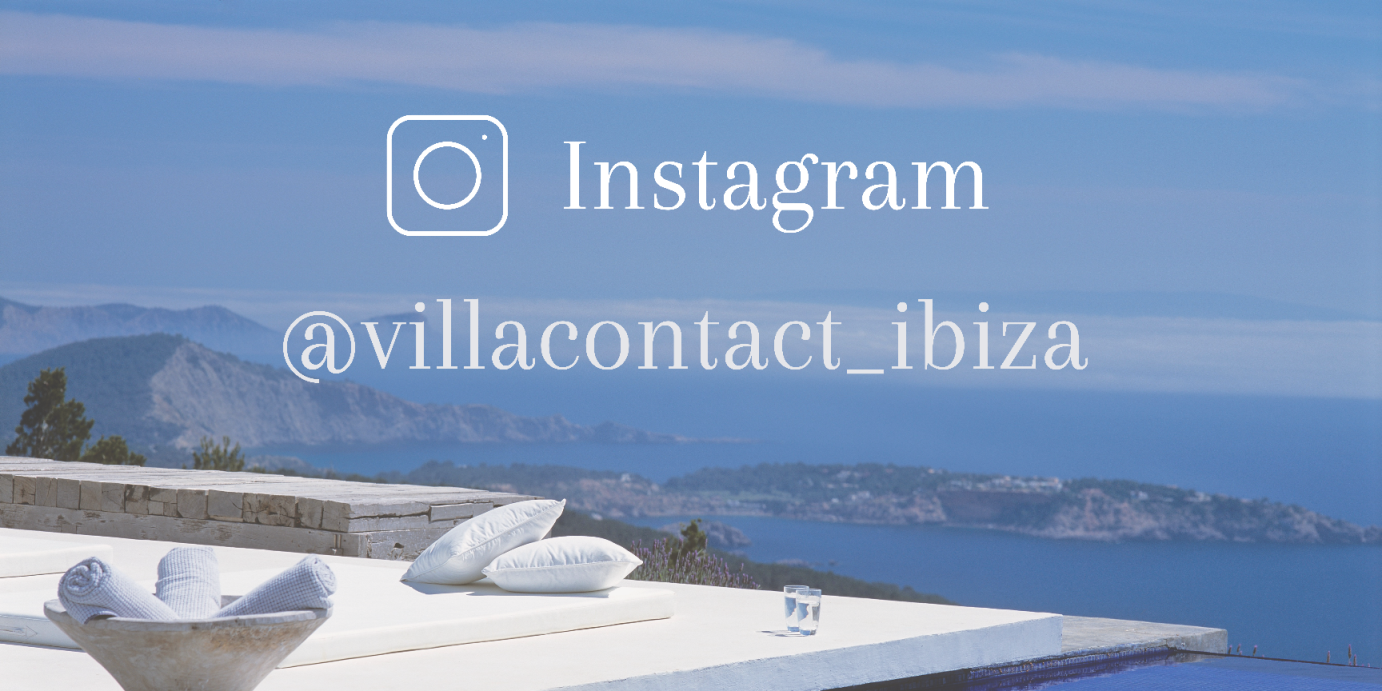 ---