What makes sunsets in Ibiza so unique? Perhaps its some kind of astronomical trick of the light or the magnetic force field purported to surround the island. Whatever it is that makes the colours of the dipping sun so incredibly vivid, there is no doubt the beauty of sunset is enhanced by cocktails! We did a straw poll around the Villa Contact office for our favourite bars to watch the famous Ibiza sunset spectacle. Here's our list:
Hostal La Torre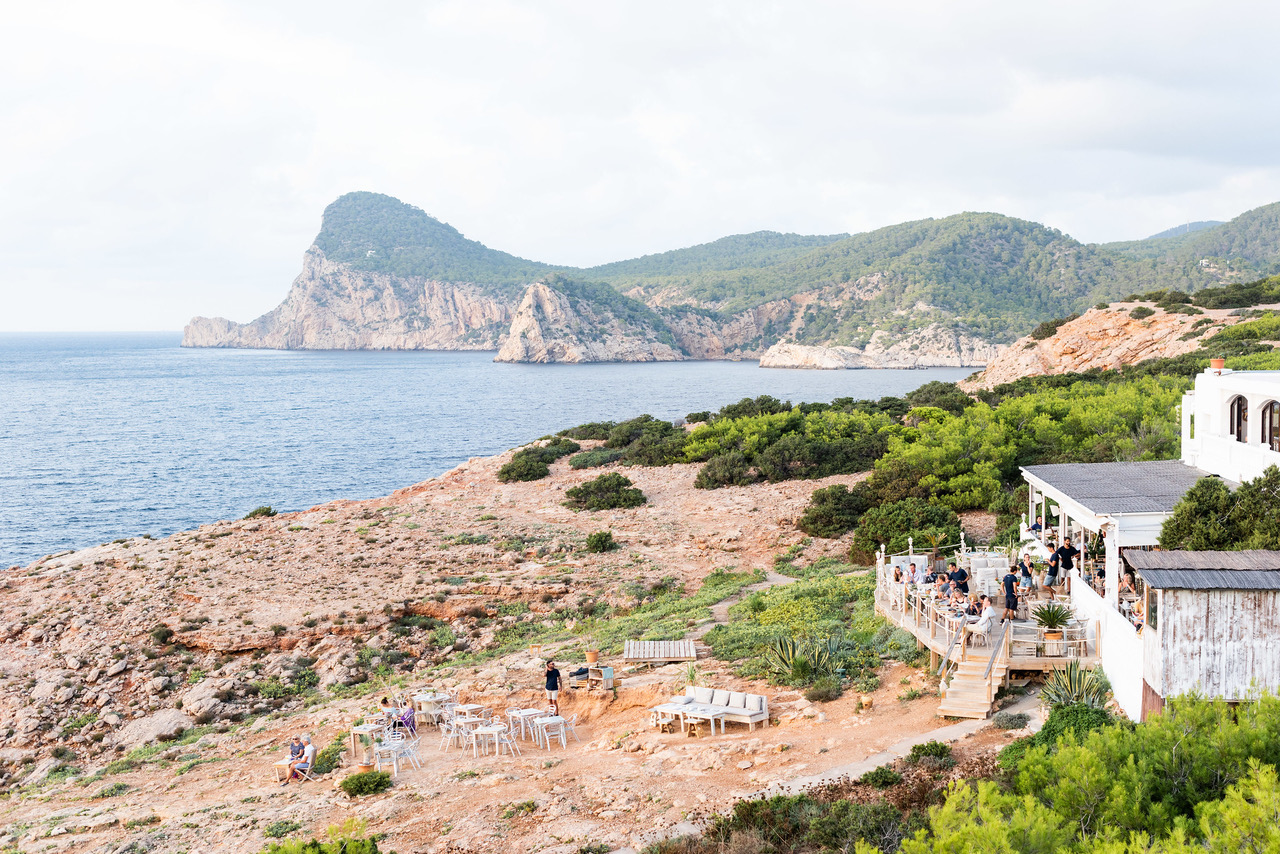 This small boutique hotel has been an Ibiza institution for decades and never fails to delight. The dining room's enormous windows look out over the terrace, which in turn spills out over the rocks towards the sea. It's a clear panoramic view setting the stage for the majestic glowing orb to sink into the dazzling sea along to a soundtrack of perfectly calibrated tunes.
Cotton Beach Club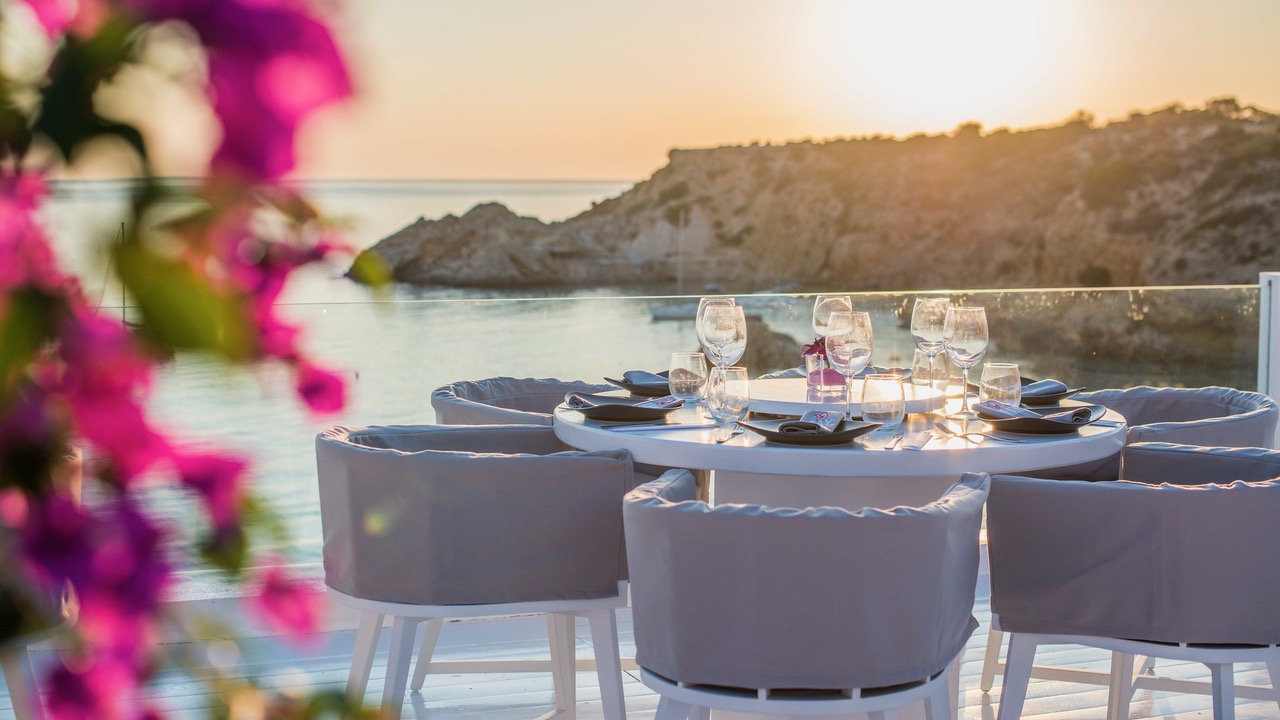 Sitting above the velvet sands of Cala Tarida, Cotton Beach Club feels a little bit like sitting on top of a luxurious cloud. Bedecked in shades of white the terrace here is beautifully framed by the spectrum of blues bouncing up from the sea below. The cocktail and wine list are superb and stay for dinner if you can because the sushi is absolutely divine as are other modern Mediterranean dishes.
Pershing Yacht Terrace, Seven Pines Resort Ibiza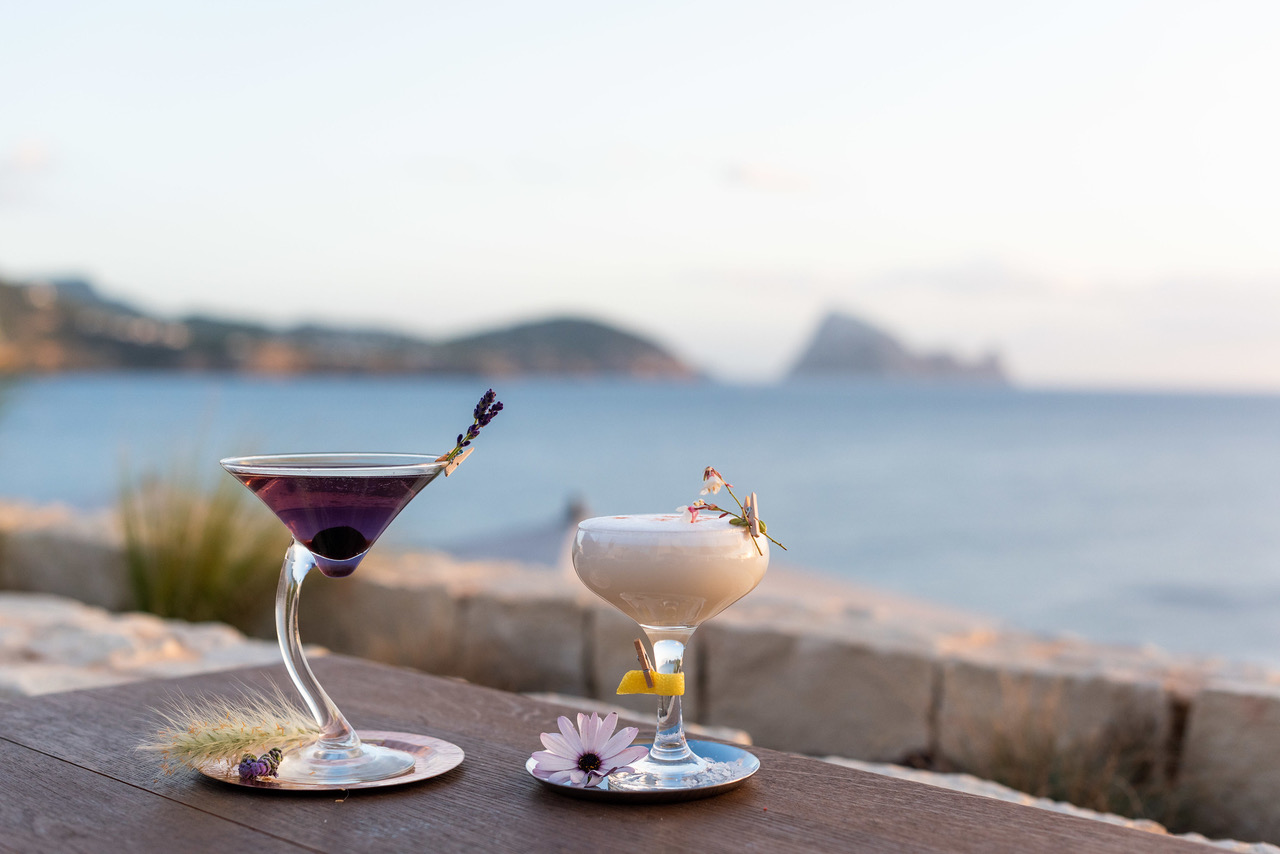 Designed to emulate a sleek Pershing yacht, this is the signature bar of the sublime Seven Pines Resort Ibiza. Sofas, oversized beanbags and one of the most innovative cocktail menus on the island are the perfect accompaniment to the uninterrupted views across the sea to the monolith of Es Vedra. It's a truly magical spot to watch the shadows of the sunset play against the glittering water.
Petunia Terrace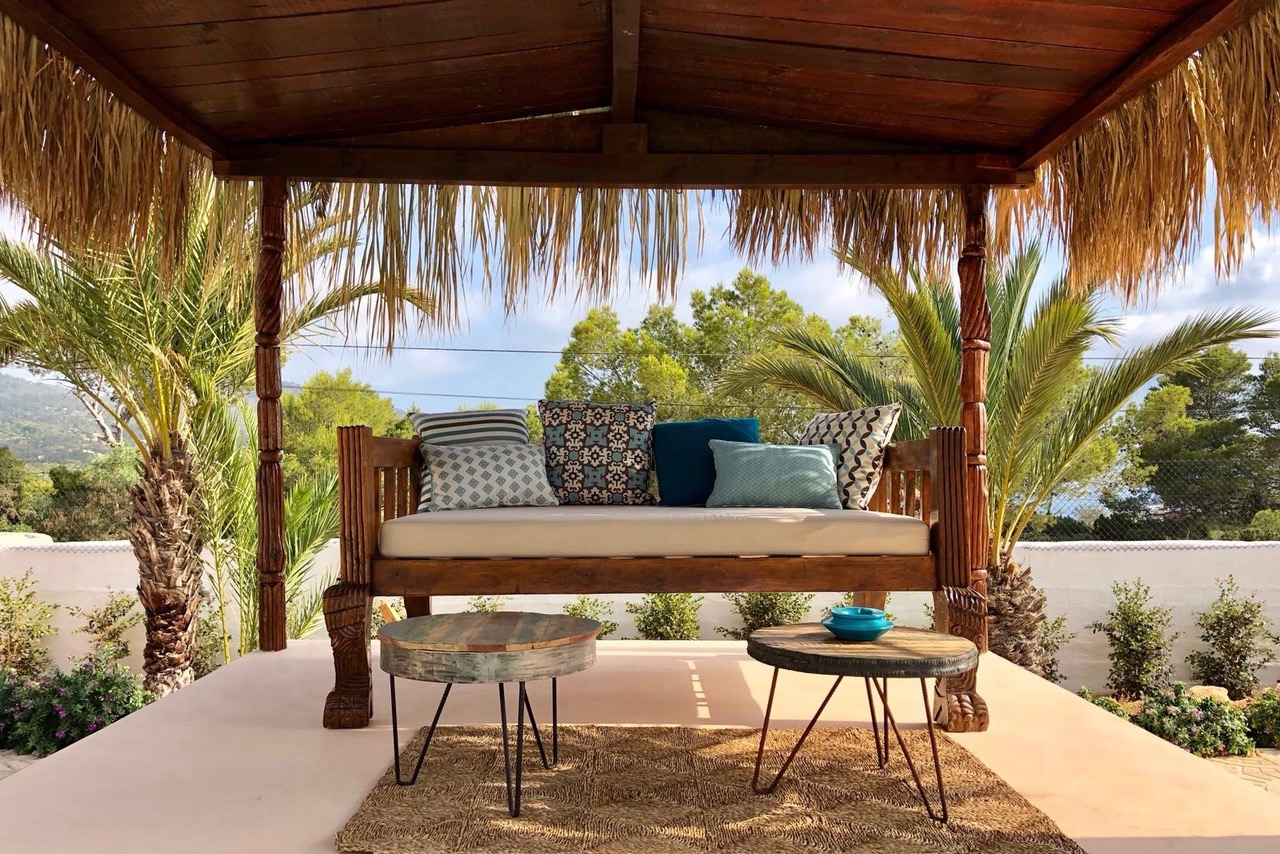 This newly renovated boutique hotel has a chic, beachy style. Rustic wood sofas, patterned linen cushions and large white parasols populate the terrace overlooking Es Vedra. A refined tapas menu matched with a curated wine list make this a wonderful spot for a pre-dinner snack with incredible sunset views.
Experimental Beach Ibiza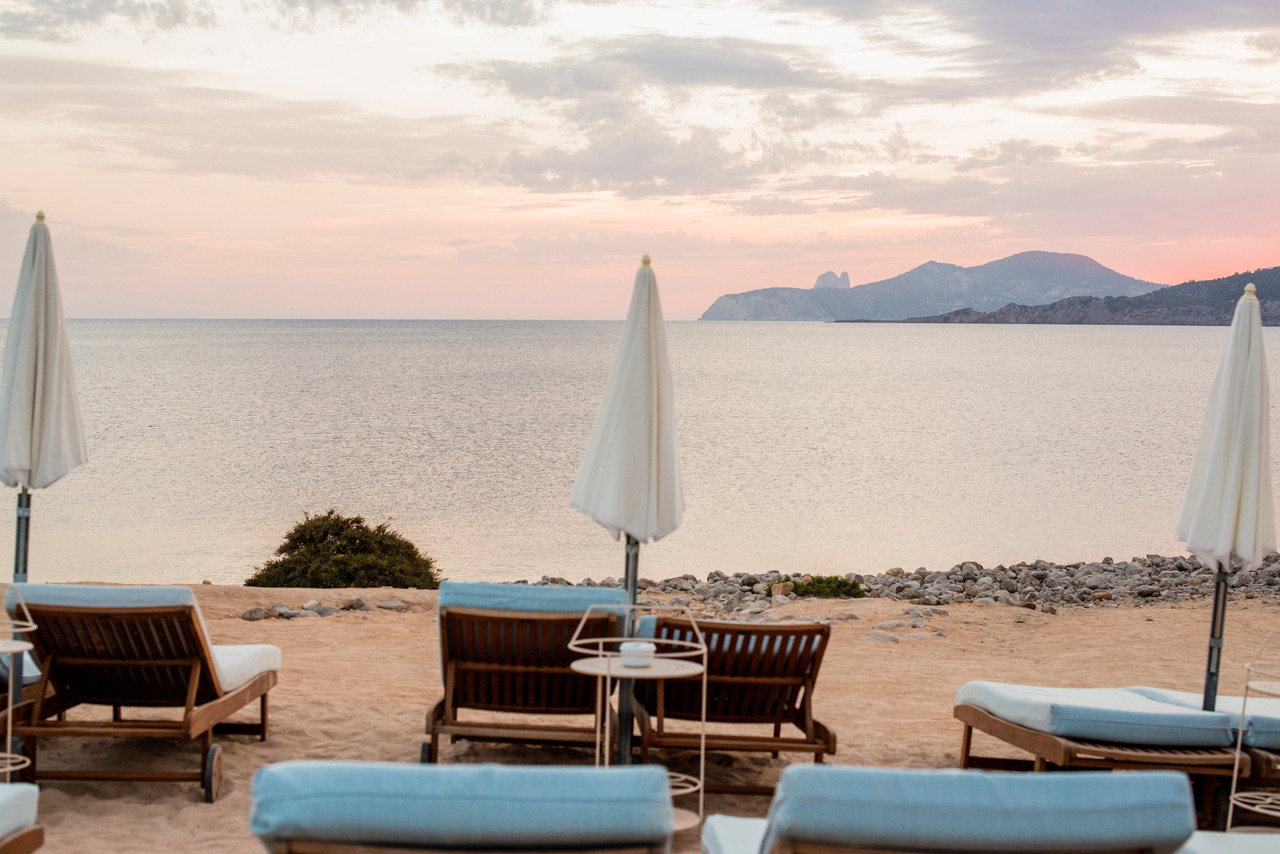 Proving not all great sunsets take place in the west, this iconic Ibiza sunset spot is popular with the visiting jet-set. The view here is out of this world and it feels like you could literally step out into the colours of the sunset. The cocktails are something to be reckoned with – the bar was founded by the famous Experimental Cocktail Group – so make sure you go with lots of friends so you can order your drinks from the gigantic conch shell filled to the brim with any cocktail of your choice.
---