Longtime island lovers know that Ibiza has something to offer all tastes and styles. When it comes to beaches, this little island has a plethora of choice to suit everyone from grandma and the kids to loved-up couples and seafaring adventurers. Spoiled for choice, it's hard to narrow it down. After all, there are 80 beaches to choose from. Here are the ones that should always be on high rotation.
Best beach for families: Talamanca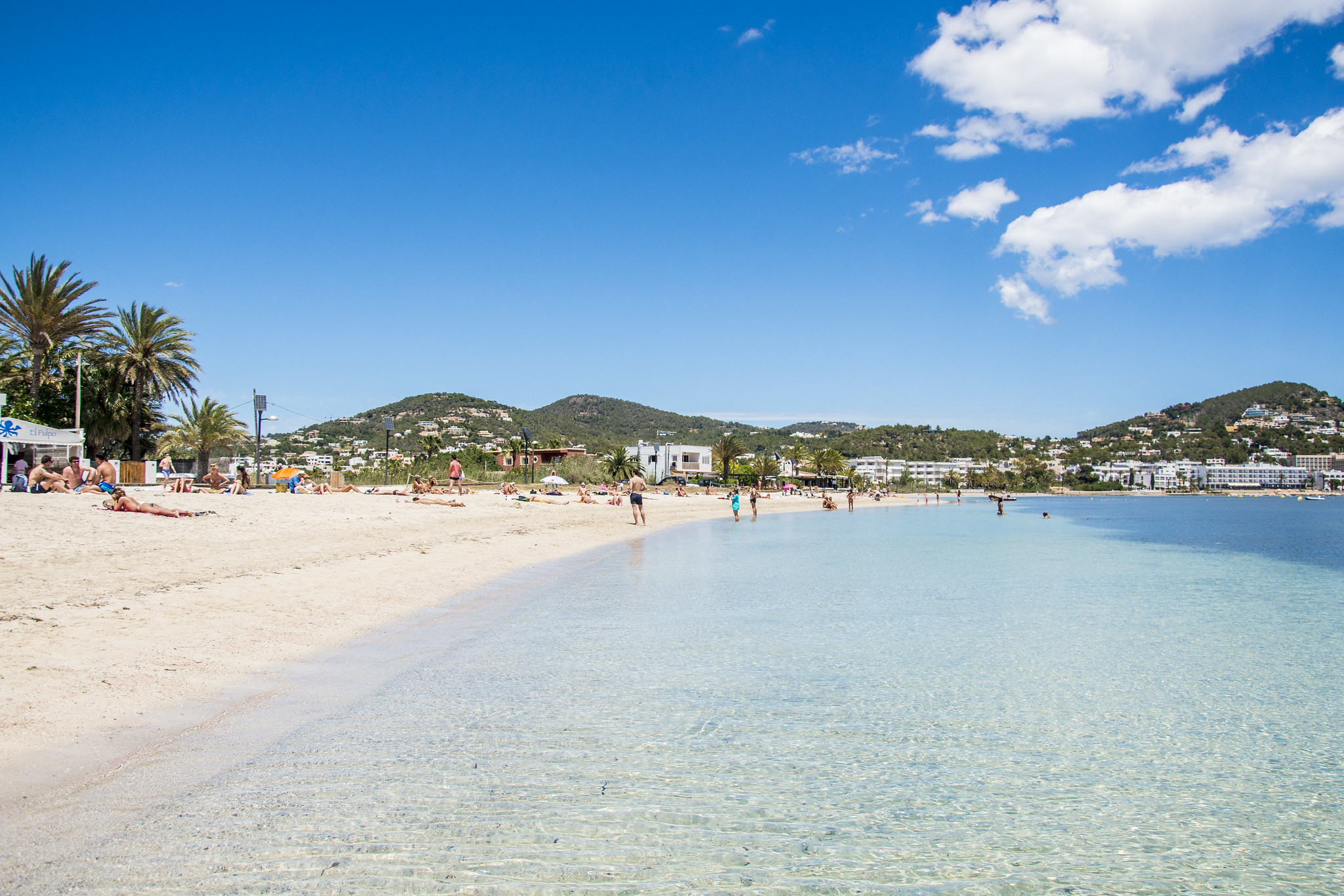 Talamanca has to top the list for the best family beach day. Just beyond Marina Botafoch, not far from Ibiza town, this wide stretch of sand boasts shallow waters with easy entry, making it ideal for little ones and those with mobility issues. The row of restaurants, bars and boutiques lining the wooden promenade offer up various eating and shopping options and the myriad water sports on offer from pedaloes to jetskis, kayaks and stand-up-paddle provide just enough activity to satisfy the sporty members of the family.
Best beach for romance: S'Estanyol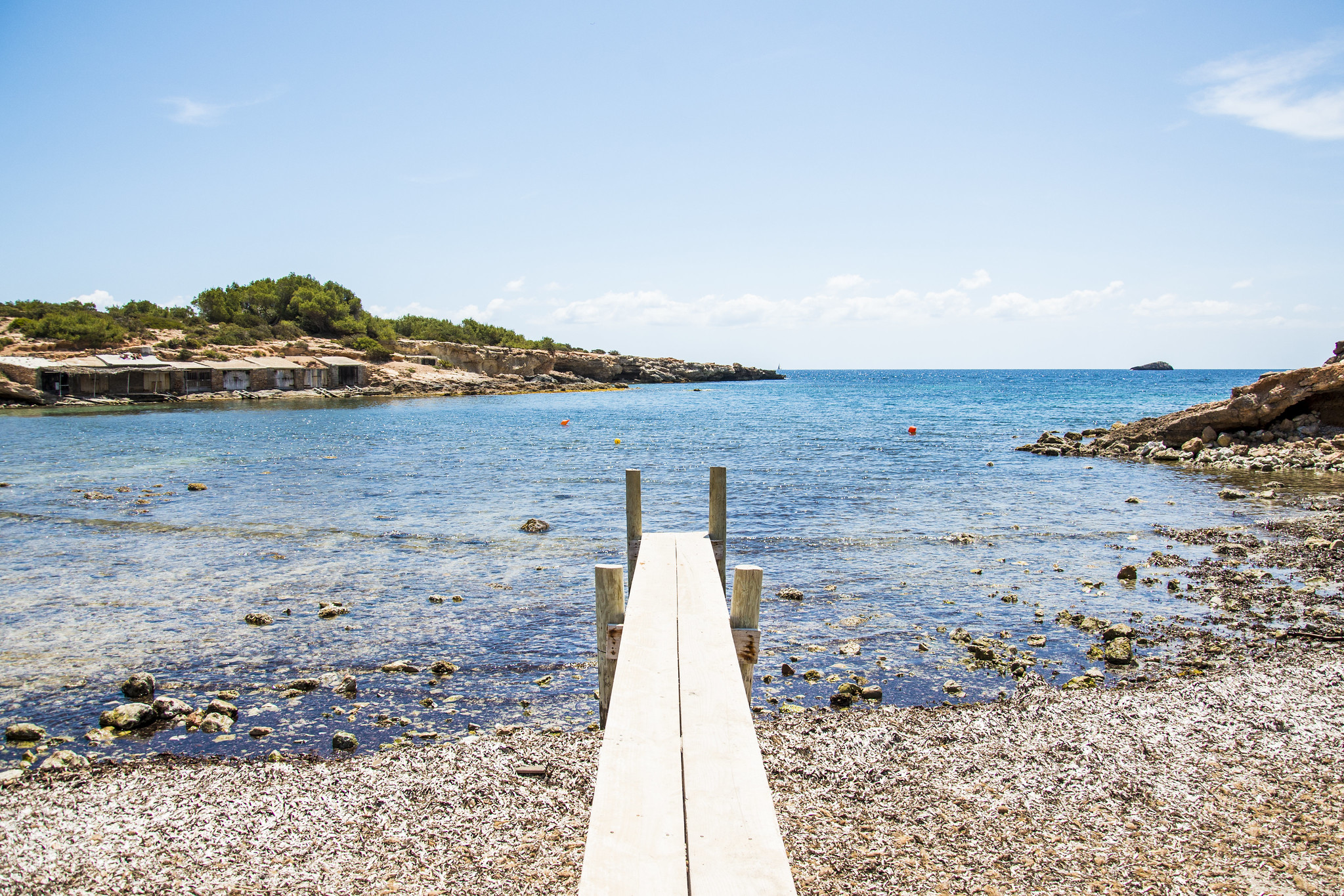 Romance seeps through every corner of Ibiza so choosing just one spot to woo your sweetheart is a little bit complicated. Rest assured though, wherever you choose, it will be a winner. S'Estanyol can be a little bit tricky to get to but is worth the drive down the long dirt road. A gorgeous beachside restaurant, Cala Bonita, awaits along the golden sand of this little cove. Secluded and free of crowds it's a lovely place to sip a flute of champagne and dream of a shared future.
Best beach for adventurers: Moon Beach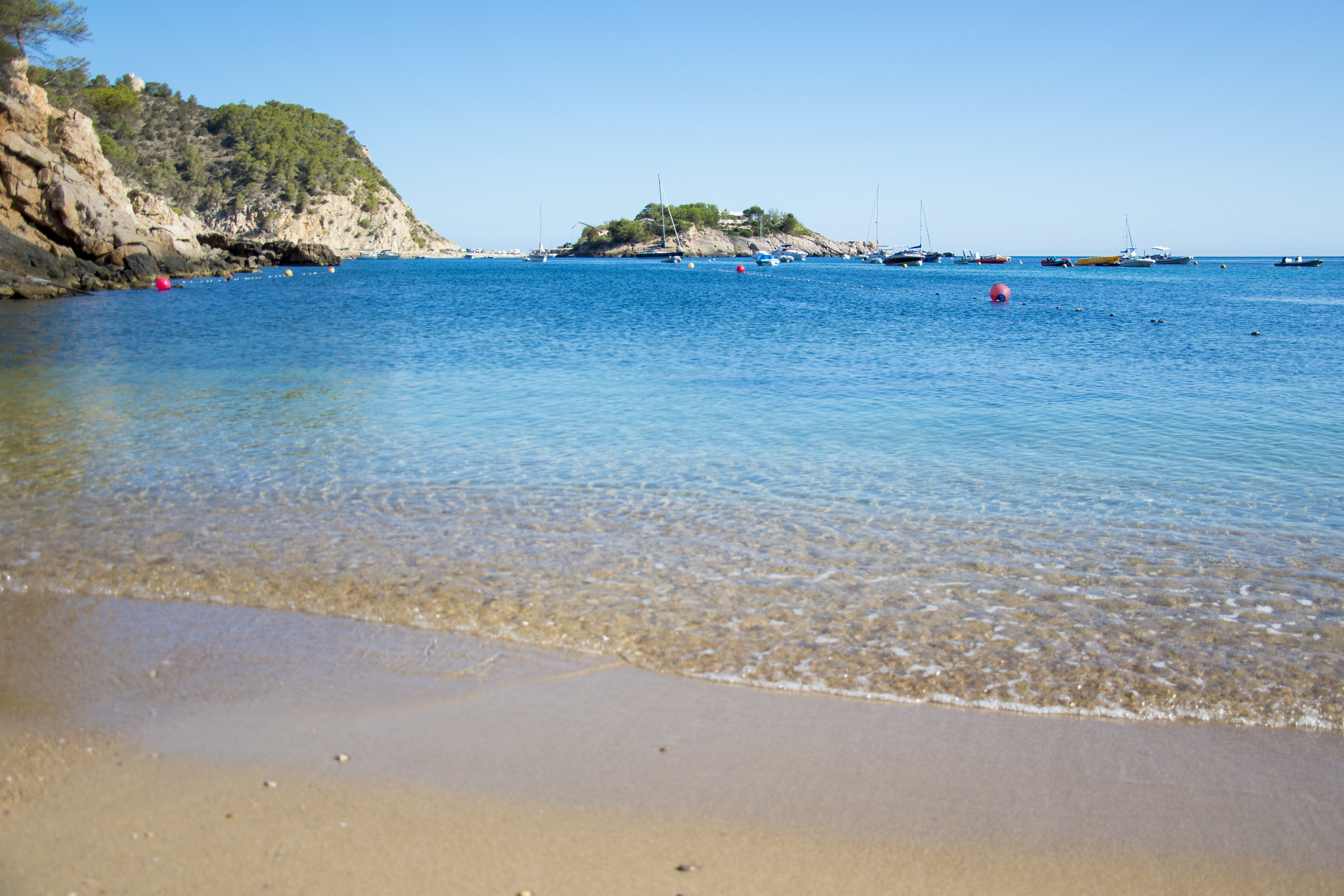 There are plenty of 'secret' beaches in Ibiza but Moon Beach is the most enigmatic, reserved only for those truly up for adventures. Its real name is Calo de S'Illa and the walk down from the road is more of a hike than a leisurely stroll. Situated in the north between Benirras (another great beach) and Portinatx, it's a 15-minute drive down a dusty road followed by a robust ramble. The reward is pristine waters and a near private cove.
Best beach for sunset: Punta Galera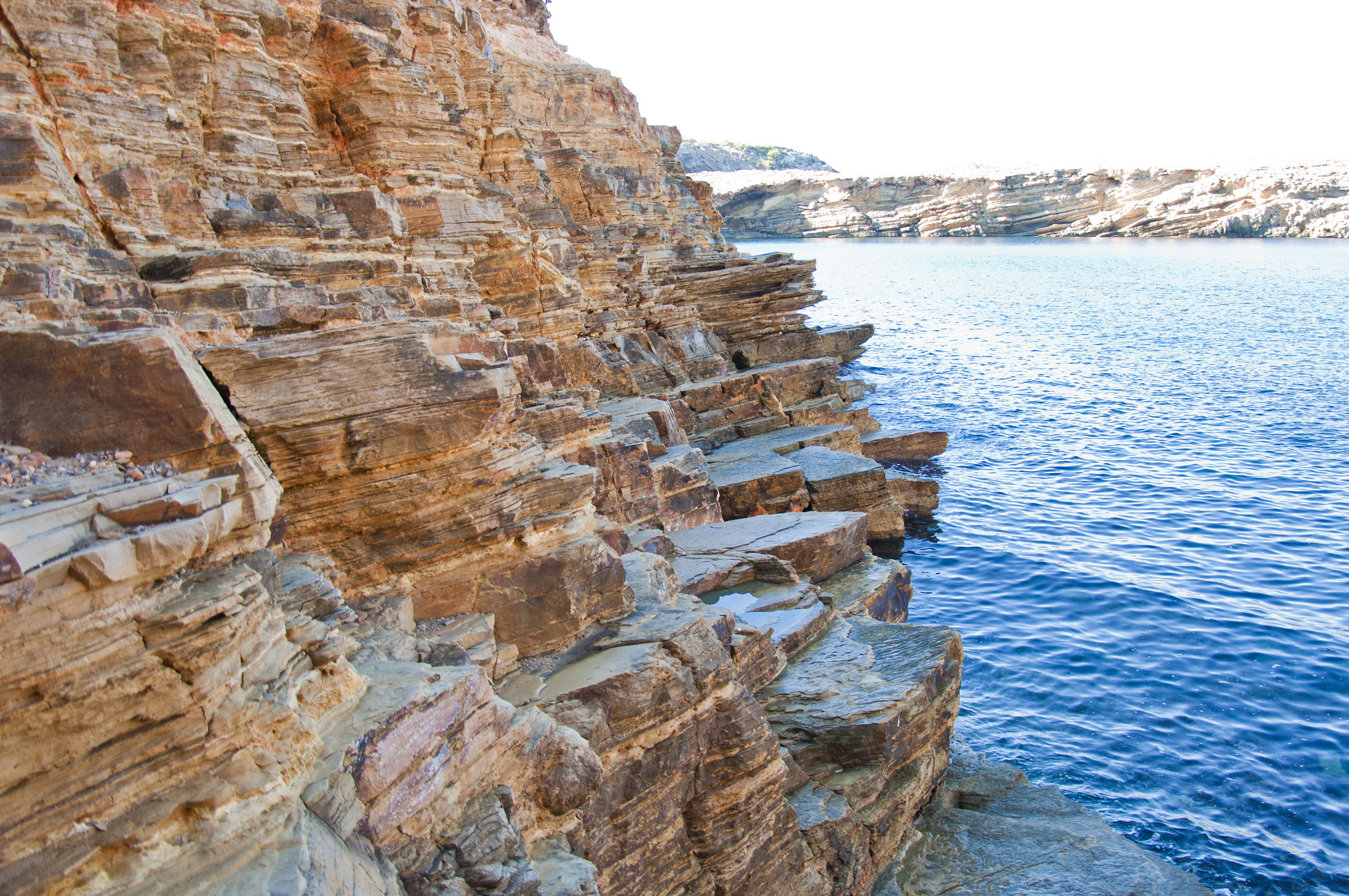 There are so many places to enjoy the majestic Ibiza sunsets that you really can't go wrong. If you want an iconic view head to Benirras but if you're up for something different make your way to Punta Galera on the island's west coast. It's not a beach as such, but a series of flat rock platforms that jut out over the water creating a natural swimming pool. The view across the rippling Med is completely unobstructed but its strictly BYO as there are no bars or restaurants. This is pure rustic, sunset bliss.
Best beach for people watching: Las Salinas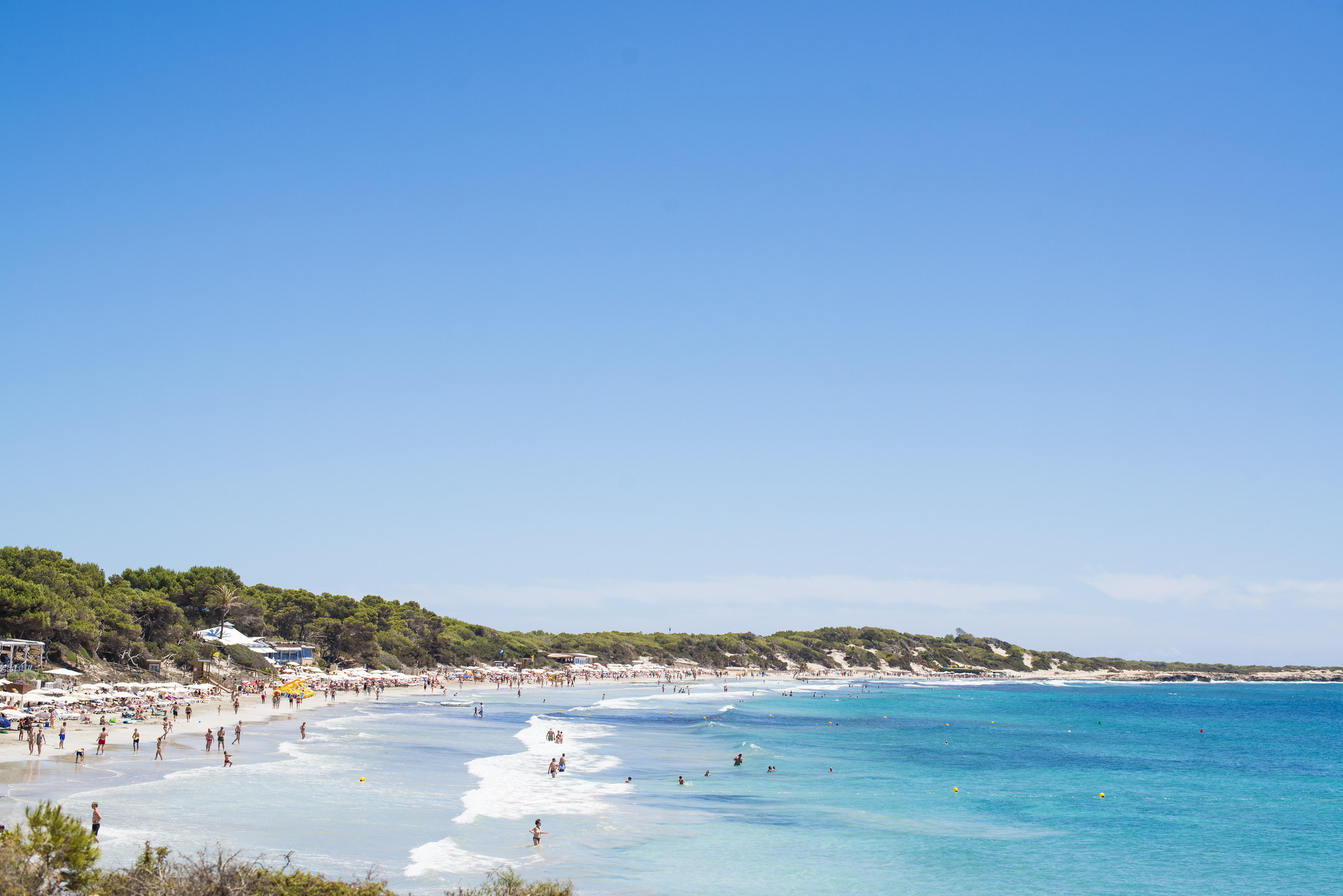 In the south of the island, this iconic stretch of silky sand is home to some of Ibiza's best beach bars. The vibe here is one part festival and one part risqué. Families vie for towel space with ageing hippies, supermodels and Instagram stars while squads of scantily dressed club promoters parade up and down the shore advertising the evening's party options. Ten points for atmosphere plus extra for the gorgeous clear waters.
Best beach for lunch: Es Cavallet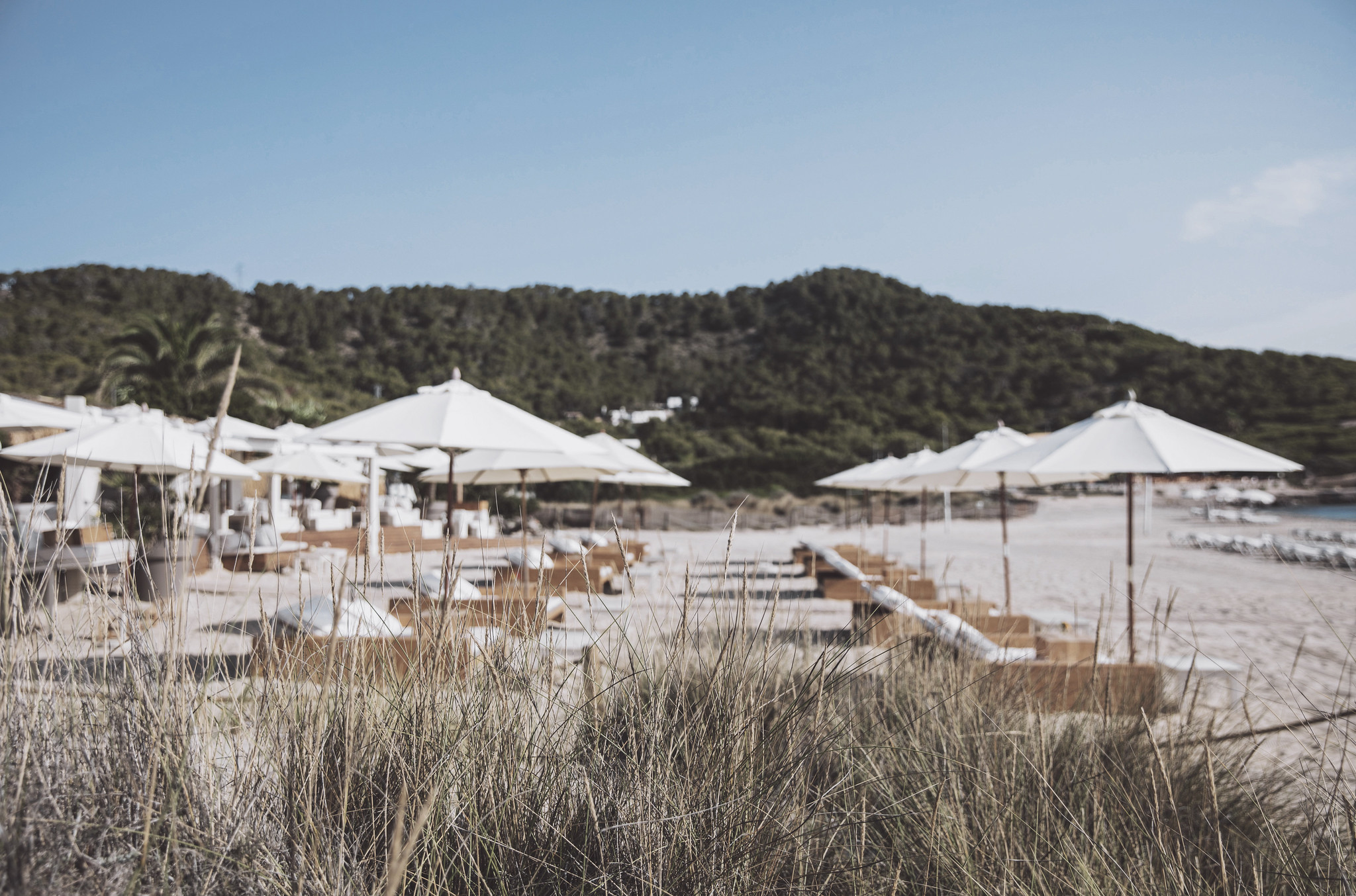 Eating on the beach is a given during any trip to Ibiza and there is no shortage of options however El Chiringuito, located on the south coast's Es Cavallet, is the pinnacle of Mediterranean foodie heaven. The standard never falters in this perennially excellent restaurant. The menu is chock full of everybody's favourites and the view across the velvet sands to the sea is simply stunning.
---